Five Ways to Make Your Winter Trip to Tasmania the Best One Yet
From winter festivals and scenic walks to whisky distilleries and cosy cocktail bars.
UPDATE Thursday, June 17: Under current COVID-19 restrictions in Australia, there are various interstate border restrictions in place. Check out the latest information regarding travel to Tasmania over at the Tasmanian Government's website. Melbourne's current 25-kilometre travel cap lifts at 11.59pm tonight, June 17. Victorians can find information on local restrictions over on the Victorian Department of Health and Human Services website. Of course, even border closures don't mean you can't start dreaming — bookmark this for when you can explore freely once again.

Winter is an area where Tasmania truly excels. While the rest of the country might shiver through a mild chill or a few rainy, foggy months, the island has the full snow-and-frost experience, the kind you can properly bundle up for in your thickest of woollen socks and jumpers.
Enjoy the clear, sharp bite of winter on your skin during a brisk walk with soul-stirring views then thaw by a crackling fireplace with a dram of whisky in hand — Tassie is the perfect spot for getting toasty. So, we've compiled a guide for making your southern winter jaunt a heart-warming and cosy one.
There's something for everyone — from the irrepressibly outdoorsy to the decidedly indoorsy folks who crave the convivial warmth of a great big gathering. Whether you prefer to get rosy-cheeked by getting your blood pumping or rely on good old fashioned firewater to do the job, Tasmania is an island of winter-warming opportunities.

STAY SOMEWHERE WITH AN OUTDOOR HOT TUB
Stripping down to your birthday suit in the great outdoors may not sound like an ideal way to get warm, but hear us out. You can luxuriate comfortably in an openair spa bath at your own private retreat while immersing yourself in the sights and sounds of nature. A steaming, saltwater timber hot tub on the wilderness deck at Aerie Retreat offers a secluded view over Bruny Island and Storm Bay — perfect for eagle-spotting — plus, sauna and a firepit. Those looking for a little luxury (and seclusion) will find it at Thalia Haven, which has outdoor bathtubs overlooking Great Oyster Bay. If you yearn for mountain vistas instead, book one of the 'nests' at Eagles Nest Retreat near Cradle Mountain or head to Pumphouse Point, an adults-only wilderness retreat nearby. (Re)treat yourself this winter and make your hot-tubbing a little wilder.

PARTY AT A WINTER FESTIVAL
Nothing's warmer than the collective heat of an enthusiastic crowd, so get yourself to one of Tasmania's great winter festivals. First up is Dark Mofo (June 16–22), the annual revelry of fire, feasting, music and challenging new art that takes over MONA and the city of Hobart is making its triumphant post-pandemic return. Catch world-class performers and avante garde acts or brave the naked solstice swim. The Festival of Voices (June 30–July 11) in Hobart is Australia's most significant choral festival, complete with performances, workshops and a huge bonfire sing-along in Salamanca. Plus in July, there's the Huon Valley Mid-Winter Fest, celebrating the depths of winter with costumes, warm apple cider and plenty of convivial gatherings. And finally, for lovers of firewater, Tasmanian Whisky Week (August 9–15) gives you a behind-the-scenes look, with distilleries opening their doors for tours and events, sharing their stories and offering exclusive tastings.

HIKE YOUR WAY WARM IN THE GREAT OUTDOORS
If you can't sit still inside and need to sweat out the cabin fever, there are winter-appropriate walking routes throughout Tasmania. The Three Capes Track is a three-day journey with well-appointed, insulated shared cabins along the way, so you don't have to haul along all your camping gear. Guided track walks can also take in the Port Arthur Historic Site, while Rocky Cape National Park has a number of short walks with varying levels of difficulty, taking you along the majestic, sweeping coastline overlooking Bass Strait. For Hobart daytrippers, it's worth heading to the Hastings Caves State Reserve to experience the misty winter forest, bathe in natural thermal springs and explore dolomite caves for a different adventure out of the weather. Because of the pandemic, some of the tracks require bookings, so check the website before you head out.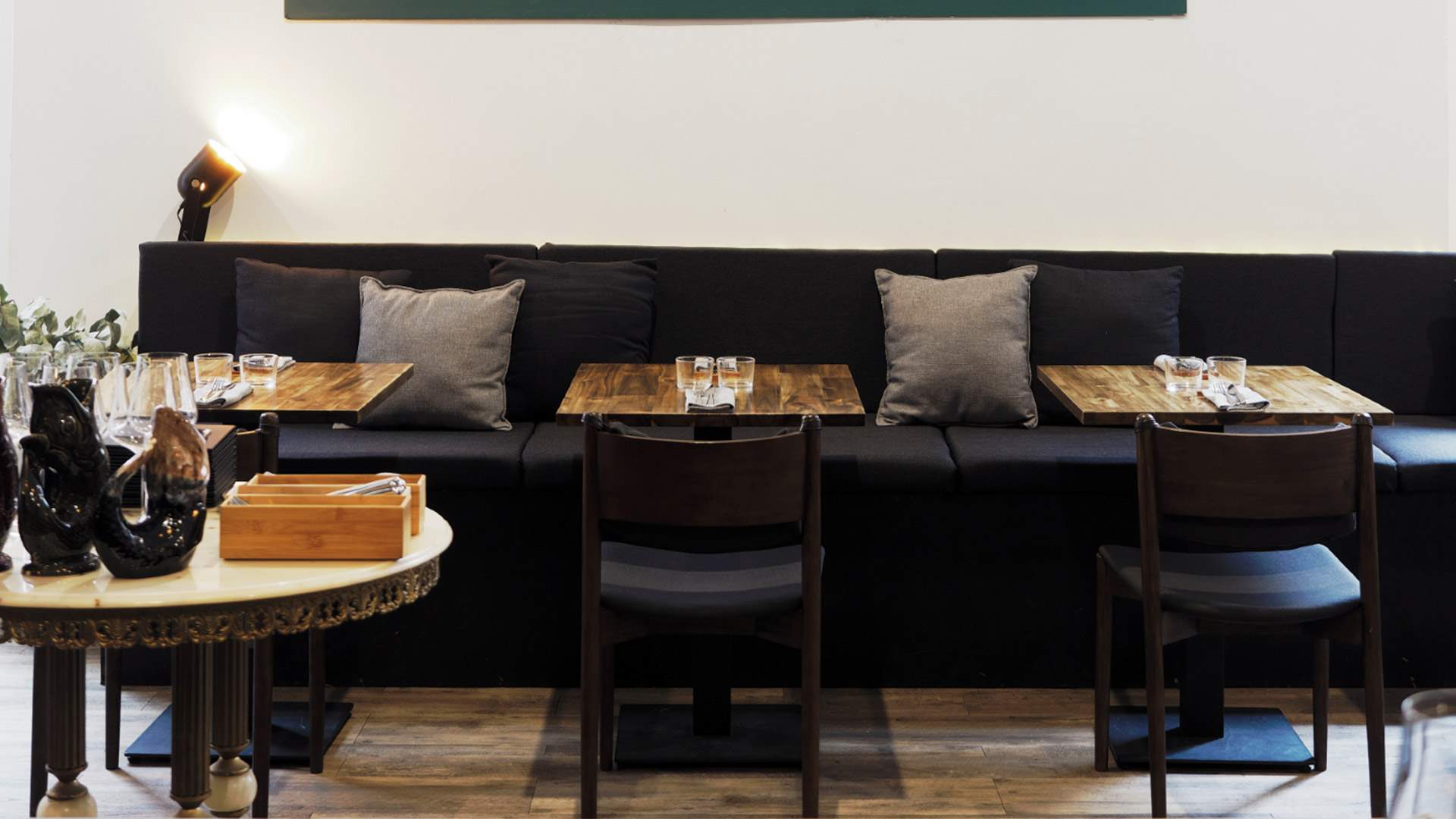 HEAD INDOORS FOR A COCKTAIL OR WINE
One of the special joys of winter is getting properly toasty, cosy and rugged up and popping into bars for a soul-warming cocktail or wine. And, happily, Tasmania has plenty of them. In Hobart, you can pop into Tom McHugo's for fun things (like confit albacore and zucchini) on toast and a locally made beer, to Dier Makr or sibling bar Lucinda for minimal intervention wines and to Sonny for a bowl of prawn paccheri and acoustic entertainment in the form of spinning vinyls. Just out of the city in New Norfolk, you'll find some of the country's best potato cakes (or scallops, if that's your preferred name for them) and a menu of other delicious locally grown produce, plus plenty of wine, at The Agrarian Kitchen. Over in Launceston, we suggest you head straight for Geromino and order a plate of cacio e pepe croquettes and a warming cherry-tinted manhattan.

STOP BY A DISTILLERY FOR A TIPPLE TO SIP LATER
Nothing puts a fire in your belly quite like a dram, and when it comes to spirituous liquors, Tasmania has some of the finest. The historic Shene Estate may channel old-world aristocracy with neo-gothic architecture and polo games, but it also welcomes visitors for tours and tastings of its award-winning spirits — including Poltergeist gin and Mackey single malt whisky. Southern Wild Distillery produces Dasher + Fisher gin from the snowmelt rivers that pass by to create their Mountain, Meadow and Ocean varieties with uniquely local flavours. For some country-style cooking to go with your whisky, head to Old Kempton Distillery for a cellar door experience in a heritage 19th-century coaching inn.

Top image: Dark Mofo's Winter Feast, shot by Rémi Chauvin.