TRAVEL & LEISURE
Brisbane's Pet-Friendly BYO Picnic Boats Have Started Sailing From Breakfast Creek 
You, your mates and your dog can now hop on the easy-to-operate boats in two locations.
Brisbanites already have plenty of excuses to hang out in, on, near and around the water. This is the River City, after all. But since earlier this year, we all now have another reason to hit the brown snake — and, to do so in multiple spots.
GoBoat first splashed into town back in April, setting sail from Kangaroo Point while it was still finalising its permanent home. Now, delayed from its original May target date, the Denmark-born company is letting Brisbanites hop onto the water in its eco-friendly picnic boats from Breakfast Creek as well.
At the Breakfast Creek Lifestyle Precinct, GoBoat has set up its own pontoon — and, while it officially launches at the spot on Thursday, September 30, you can already start hiring vessels from there now. 'Tis the perfect season for heading out, filling a picnic basket, hanging with your mates and soaking in big river vibes, although Brisbane's weather is perfect for doing just that all year round.
GoBoat has been busy launching its eco-friendly picnic boats in cities all over Europe over the past few years, as well as in Canberra, Melbourne and the Gold Coast. And if you're new to the concept, the company is all about making the whole boating caper more accessible for everyday folk. In fact, the Scandinavian-designed vessels are slow-moving, a breeze to operate and don't require a boating licence, making for some fun, fuss-free sailing sessions. In a win for the planet, they also run on silent, pollution-free, electric engines, and are crafted from a mix of reclaimed timber and recycled PET bottles.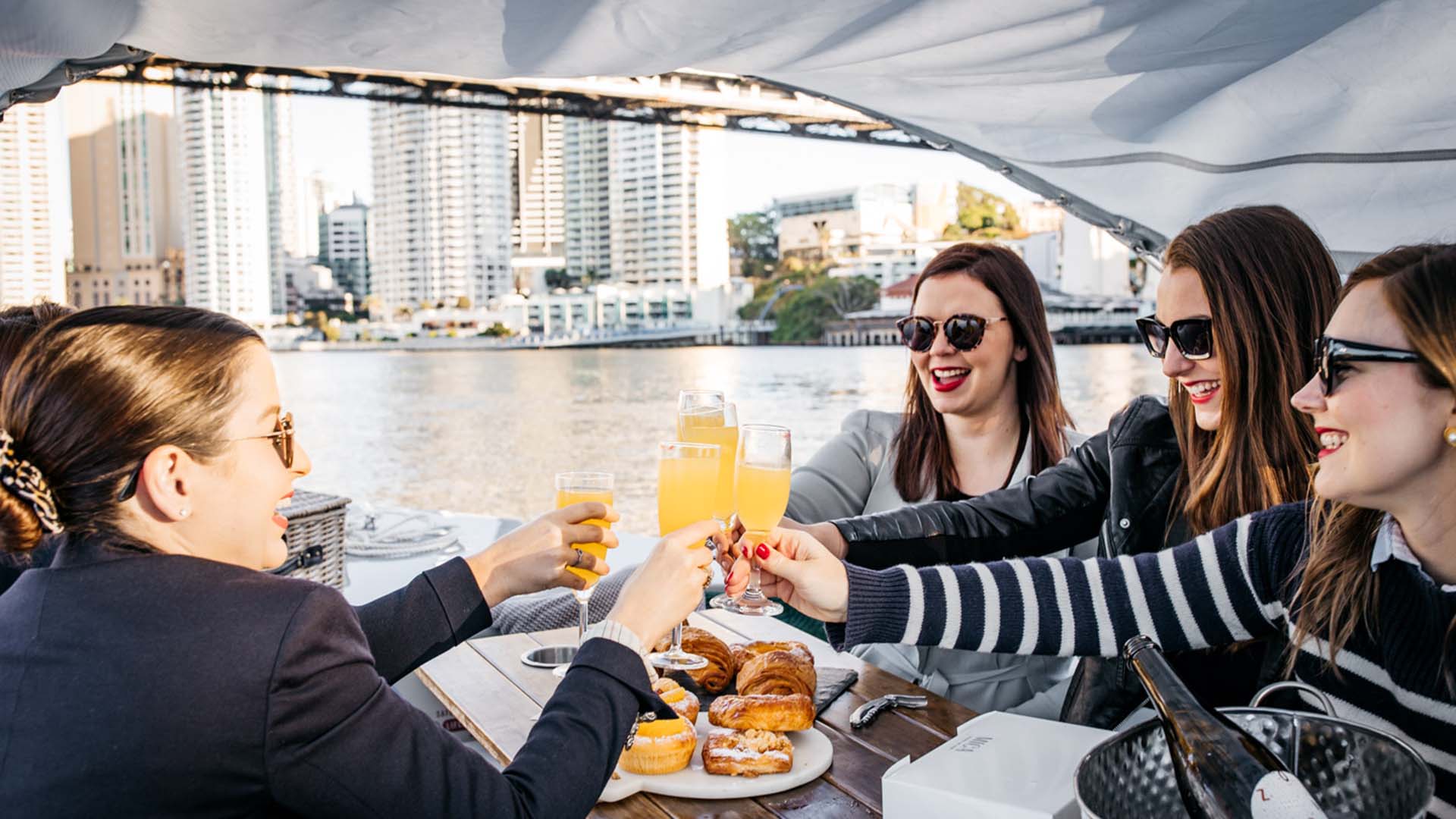 Each of the contemporary GoBoats clocks in at 18-feet long, boasting a central picnic table with room for eight people (and all the necessary snacks and booze). And despite what you might be thinking, they're even affordable enough to fit your budget — simply BYO food and drinks, find enough eager sailors to jump aboard and a GoBoat session will start at around $15 per person, per hour. That's $119 hourly for the first hour, but the longer you book, the cheaper it gets.
The Brisbane fleet sails seven days a week — and the company's vessels are pet-friendly. So, surely you've got a very good boy who deserves a river jaunt.
GoBoat is now operating in Brisbane from Breakfast Creek and Kangaroo Point. For further details and to book, head to the company's website.
Images: Lean Timms
Published on September 22, 2021 by Concrete Playground