TRAVEL & LEISURE
How to Eat, Drink and Play if You're in Melbourne Over the Easter Long Weekend
Visiting the Victorian capital? Hunt down luxe chocolates, good belly laughs and a round or two of boozy putt-putt.
in partnership with

What's not to love about the Easter long weekend? You get to eat chocolate and enjoy a four-day weekend. Plus, it makes for a great occasion to gather the troops and head south to Melbourne to explore one of Australia's best cities. While Easter does induce a mad scramble to figure out which restaurants, bars and venues are still open, we're way ahead of you. We've teamed up with our mates at QT Melbourne to make things a little bit easier by creating an ultimate guide to spending Easter weekend in Melbourne.
Set on the historic site that used to house Russell Street's Greater Union Cinema, QT hotel is an excellent setting for a quick getaway. The hotel boasts an impressive view from its rooftop bar plus the hotel's signature restaurant is certainly worthy of a meal or two. The one-hatted Pascale Bar and Grill somehow manages to seamlessly unite Parisian-chic with industrial cool, while also featuring a menu that uses produce fresh from the secret rooftop garden.
While you're not digging into the various cuts of beef, spiced eggplant with green tomato chutney or the lemon verbena iced parfait with gin marshmallow and cucumber, head out for a weekend full of buzzing markets, cracking comedy shows and all sorts of activities to get your fill of the city's bustling CBD.

If a neon-lit indoor mini-golf course complete with cocktails and a 90s soundtrack sounds like your idea of a good time, then plan a visit to Holey Moley. Found on Little Bourke Street and filled with an array of weird and wonderful decor, the venue's walls are just the beginning. Pick up a game of mini golf, and you'll find yourself tap, tap, taping your ball through The Simpson's living room and across an enlarged spinning turntable playing nostalgic hits like Nirvana's 'Smells Like Teen Spirit'. Oh, and you can sip punny cocktails all the while. After you've made it through the 18 holes, keep the night going and head to the downstairs karaoke rooms to belt out some more nostalgic tunes.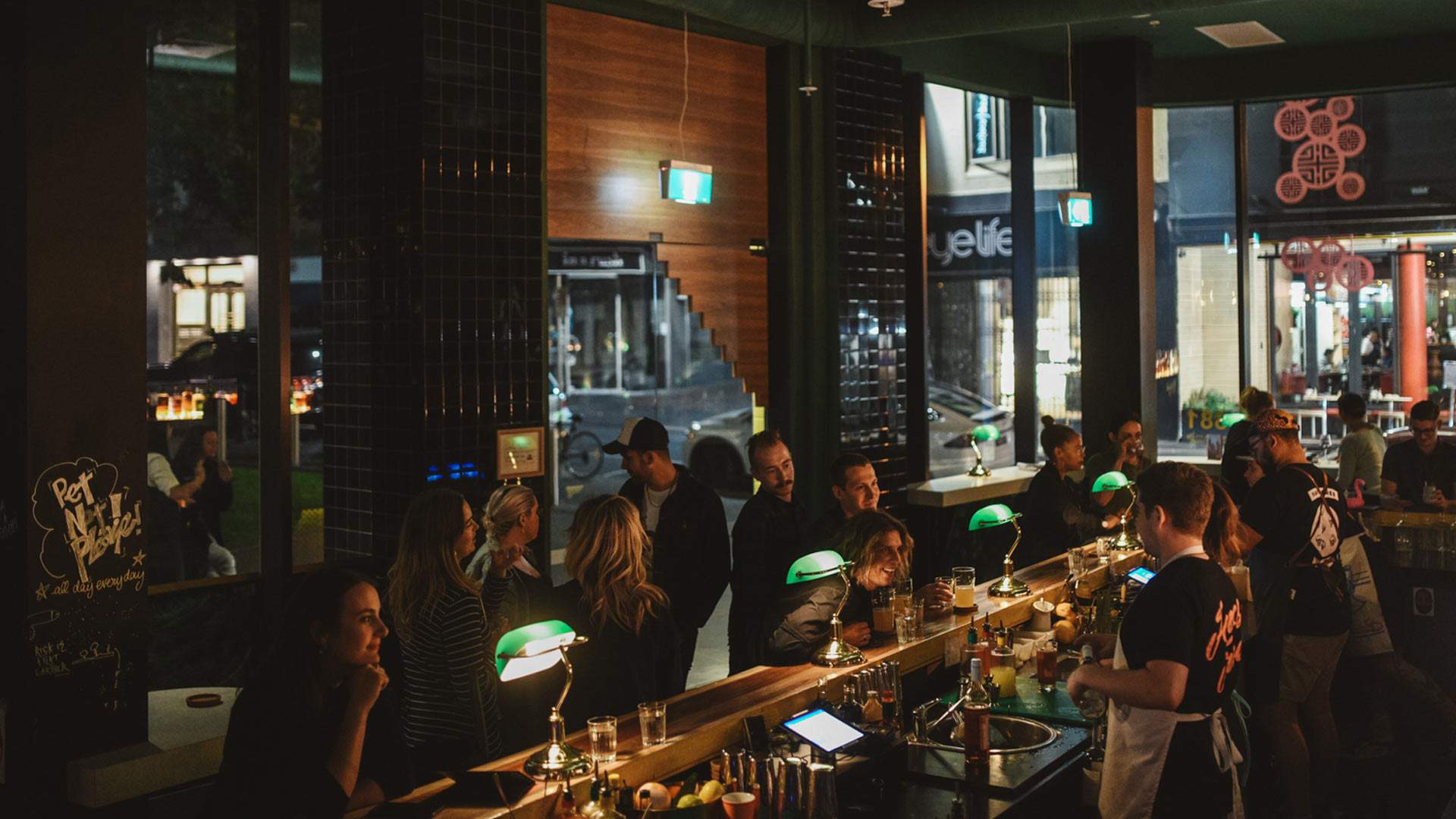 Opened in February and only around for six months, Fancy Free on Collins Street has already become a local favourite — and lucky for you, you're here to experience it before it's gone. Slinging signature drinks like an iced coffee spider and a salty-sweet pink grapefruit and Campari number, the cocktail list is divided into three categories: 'No meaning alcohol-free, 'Low' equating to a slight buzz and 'Full' steering you towards a large night. Plus, the neighbourhood joint has a rotating roster of food on offer, with the kitchen currently graced by the team behind Mary's — one of Sydney's best burger places. So, take a seat at the narrow bar, order some food and drink, and watch the world turn for a while.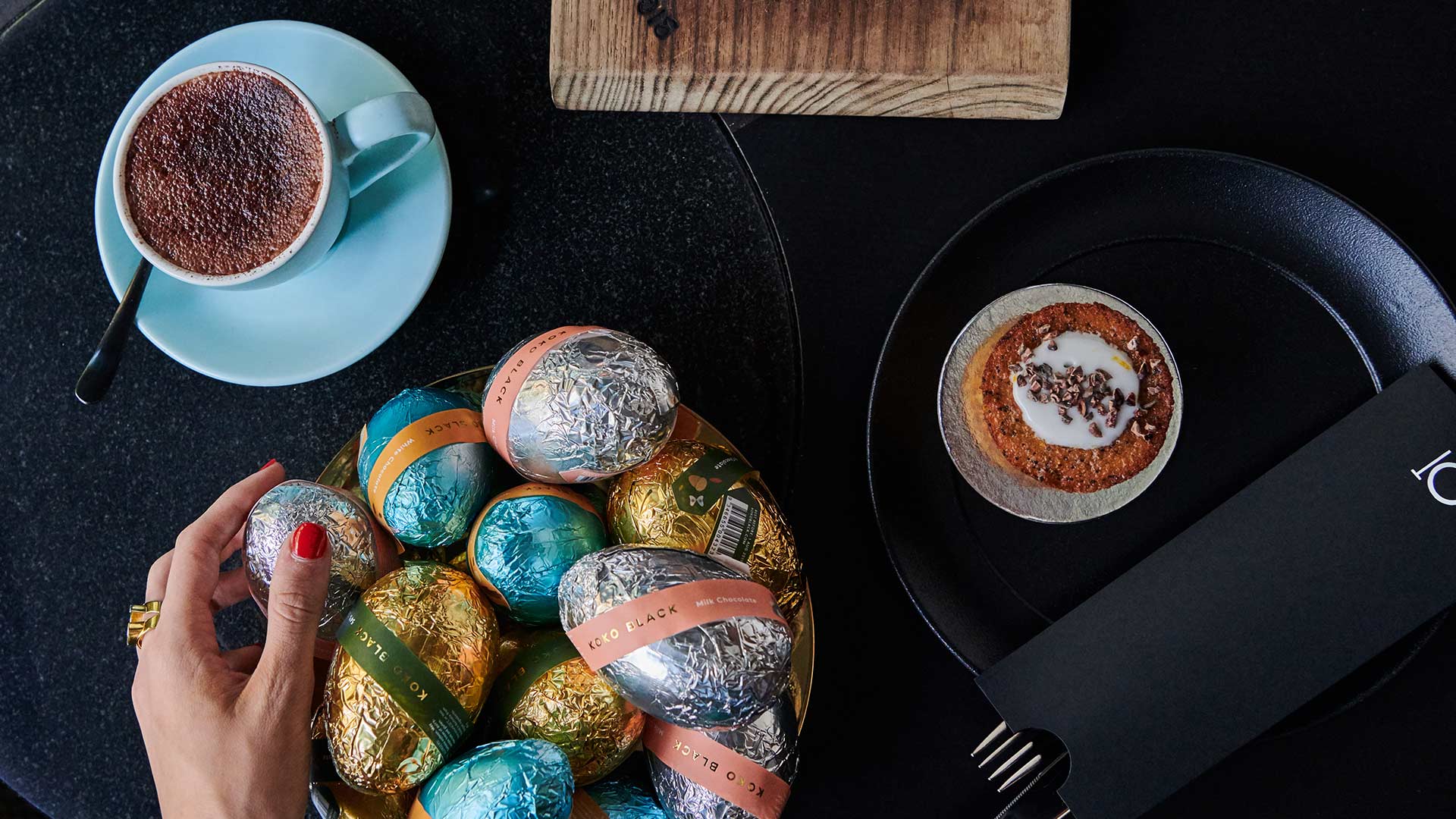 GO ON AN EASTER EGG HUNT THROUGH QT MELBOURNE
It's simply not possible to celebrate Easter without eating your weight in chocolate, and it's even better if you get said chocolate from an Easter egg hunt. So, as a guest of QT Melbourne, you'll awake Sunday morning to realise the Easter bunny has paid a visit and has hidden choc eggs all over the hotel's 11 levels. And these aren't your standard Easter eggs — these oblongs are from premium chocolate purveyors, Koko Black. Plus, there'll even be special prizes on offer for anyone who finds the special QT marked eggs. If egg hunting isn't exactly your thing (bah humbug) or you just can't seem to find any, you can beeline it to The Cake Shop on the hotel's ground floor where Koko Black has taken over. Treat yourself to fresh-baked sweets like a chocolate and hazelnut gateau, flourless orange cake, chocolate fudge brownies made with 73% dark chocolate and caramel choc chip cookies. Hot tip: if you're after a real chocolate hit, order one of Koko Black's signature hot chocolates, available in hazelnut, chilli and classic belgian chocolate.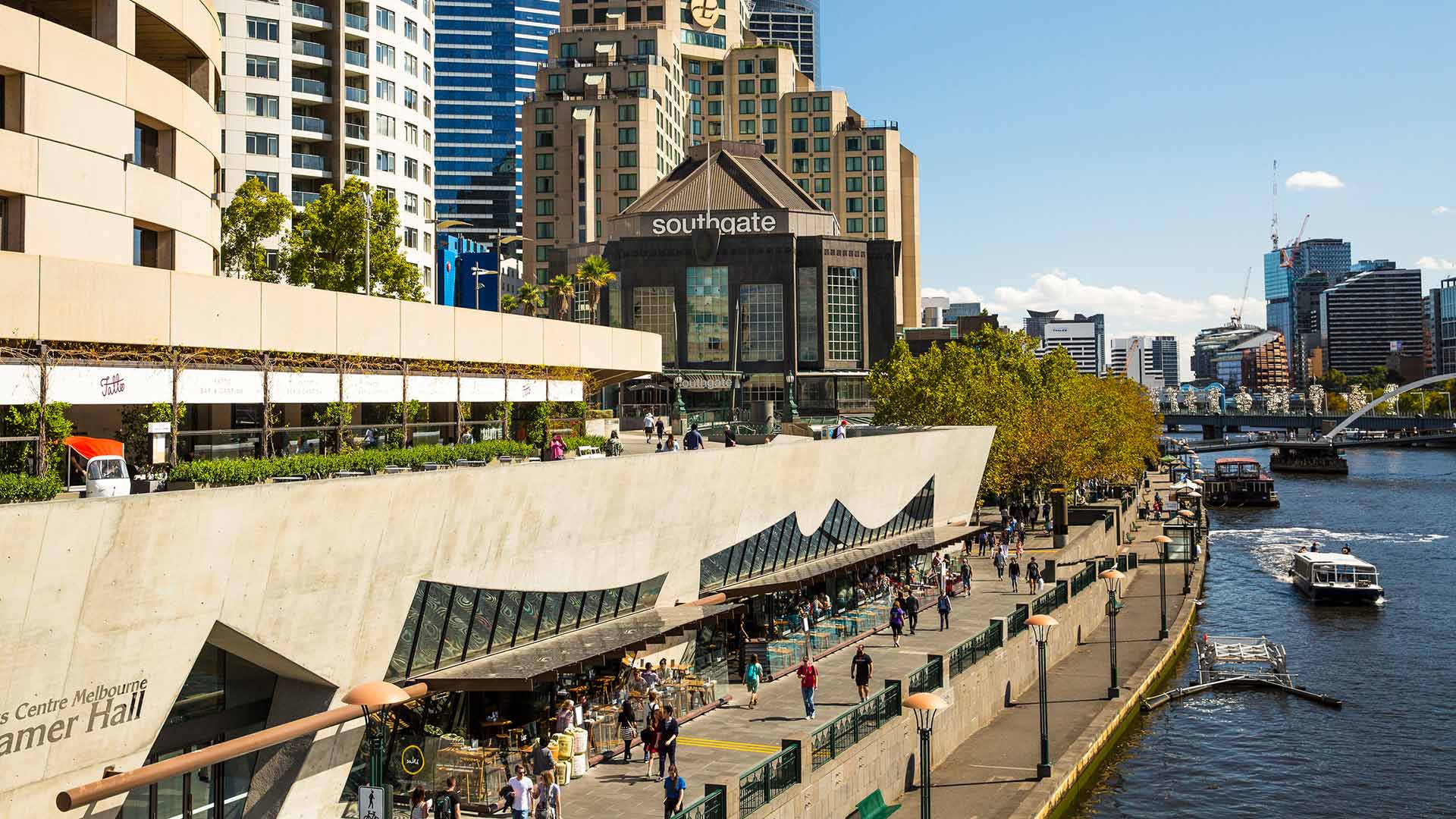 GET CRAFTY AT THE ARTS CENTRE MELBOURNE SUNDAY MARKET
Every Sunday, the sidewalk and lawn area stretching between the Arts Centre Melbourne and Hamer Hall transforms into a bustling market that showcases the wares of local artisans and craftspeople. Pop by early for some freshly cooked poffertjes (a type of Dutch mini pancake — you can thank us later) and take a gander at all the treasures the stalls have to offer. With handmade lime- and mint-scented soaps to colourful resin jewellery and moody photography prints, you'll be spoiled for choice when selecting something to take home from one of the talented makers.

For over 30 years, the Melbourne International Comedy Festival has made sure that April is always the funniest month of the year — and the 2019 edition is no different. Having delivered a varied lineup of local and international acts that put the whole city in stitches, the festival's closing weekend — which just so happens to fall on Easter and while you're visiting — is your final chance to catch some of these hilarious acts. From Alice Tovey's insightful and whip-smart Garbage Monster to the deadpan and unpredictable stylings of Aaron Chen's Piss Off (Just Kidding), there's something for every sense of humour.

Treat yourself this Easter and book your home away from home at QT Melbourne.
Top image: QT Melbourne Rooftop.
Published on April 17, 2019 by Eleanor Scott