TRAVEL & LEISURE
How to Plan a Summer Escape This Winter Without Leaving Australia
Explore Australia's tropical backyard via helicopter pub crawls, sunset cruises and swimming with crocs.
in partnership with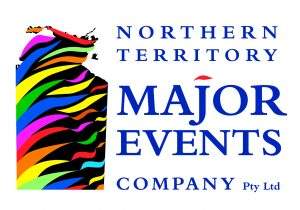 The top end of the Northern Territory is postcard-perfect Australia — World Heritage-listed national parks, islands, wetlands, pristine beaches and off-the-beaten-track (and croc-free) swimming holes are all within its borders. And Darwin is its gateway.
Darwin is Australia's only tropical capital city. With hot, balmy summers and dry, sunny winters, it feels worlds away from the inner-city hustle of our nation's other capitals. On top of its incredible natural beauty, there are plenty of action-packed adventures to be had. From a helicopter pub crawl around the Darwin region to an outdoor deckchair cinema and a music festival right on the beach, the city is the perfect launchpad. Really, it's the perfect summer getaway for when it's cold everywhere else and it's right on our doorstep. Go on, get acquainted with Australia's Top End.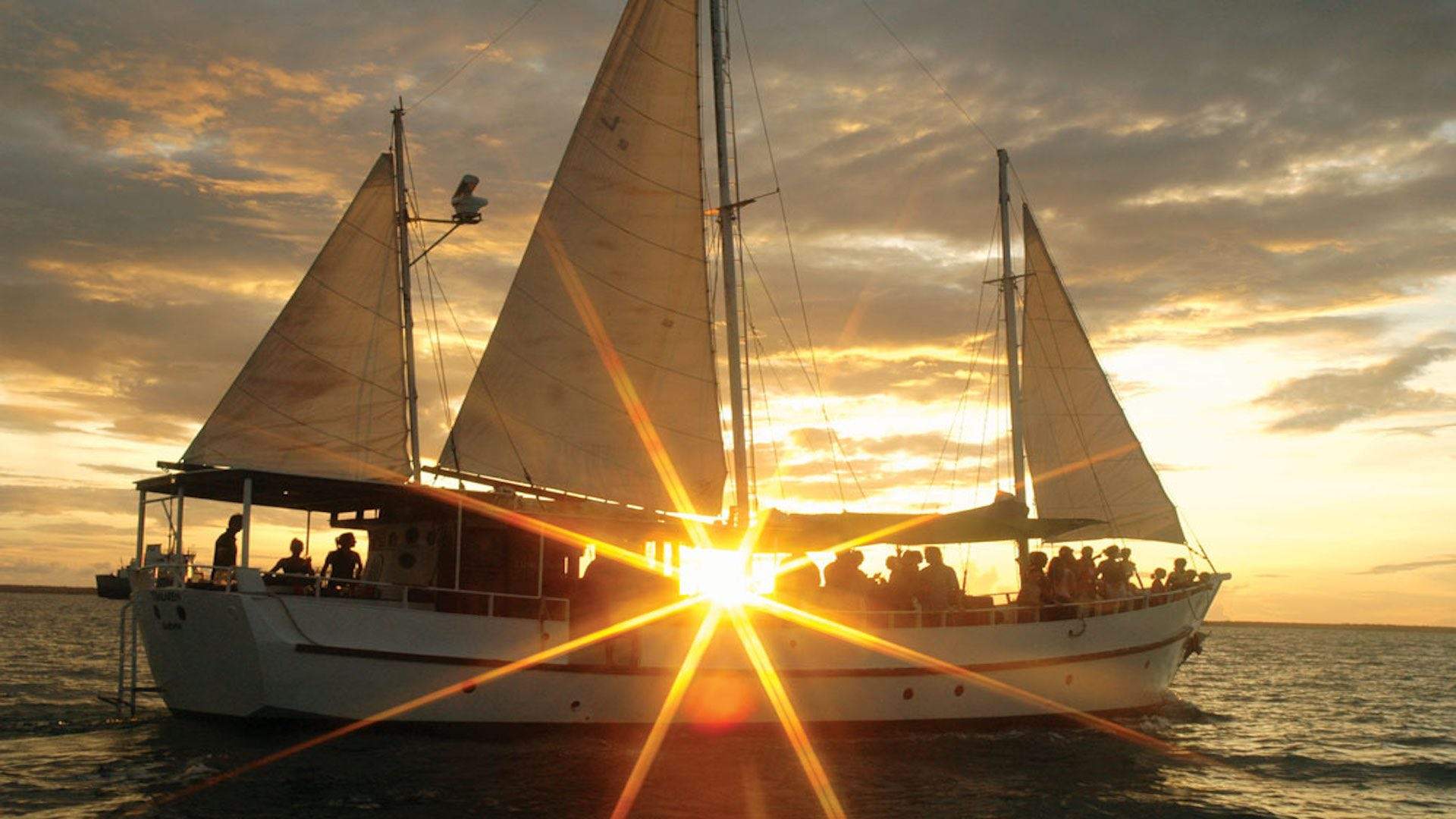 SAIL INTO THE SUNSET
Darwin is a city known for its harbour and close proximity to the crystal-clear Timor Sea, so kicking back on a cruise is a must when it comes to exploring. Grab a beer and sail into the sunset. You won't have a care in the world with that balmy breeze and endless ocean as far as the eye can see.
There's a variety of sailing tours available from Darwin Harbour, lasting from a few hours to adventurous overnight and multi-day trips. But if you're just after a relaxing mini jaunt, the sunset harbour cruise is a winner. Operated by local company Darwin Harbour Cruises, you can choose to either just jump on board and see the sites or indulge in a sunset buffet dinner while being ferried around.
Darwin Harbour Cruises sunset tours typically run between April and December, from 6–8.30pm daily. For more information and online bookings, visit the website.

SWIM WITH CROCS
No trip to Darwin is complete without saying hello to a few crocodiles. Get up close and personal with the prehistoric beasts at Crocosaurus Cove — a croc and reptile haven in the heart of Darwin. It houses the world's largest display of Australian reptiles and is home to Australia's only crocodile dive for the Steve Irwin enthusiasts among us.
If the Cage of Death is too far out of your comfort zone, there's a bevvy of other scale-studded attractions like the aforementioned reptile house, croc feeding shows — where you'll see Burt (the star of iconic Australian film Crocodile Dundee) — a freshwater aquarium, a swimming pool and a chance to hold a baby croc. Better to see a croc here than while sunning yourself at the beach.
Visit the website for more details and bookings.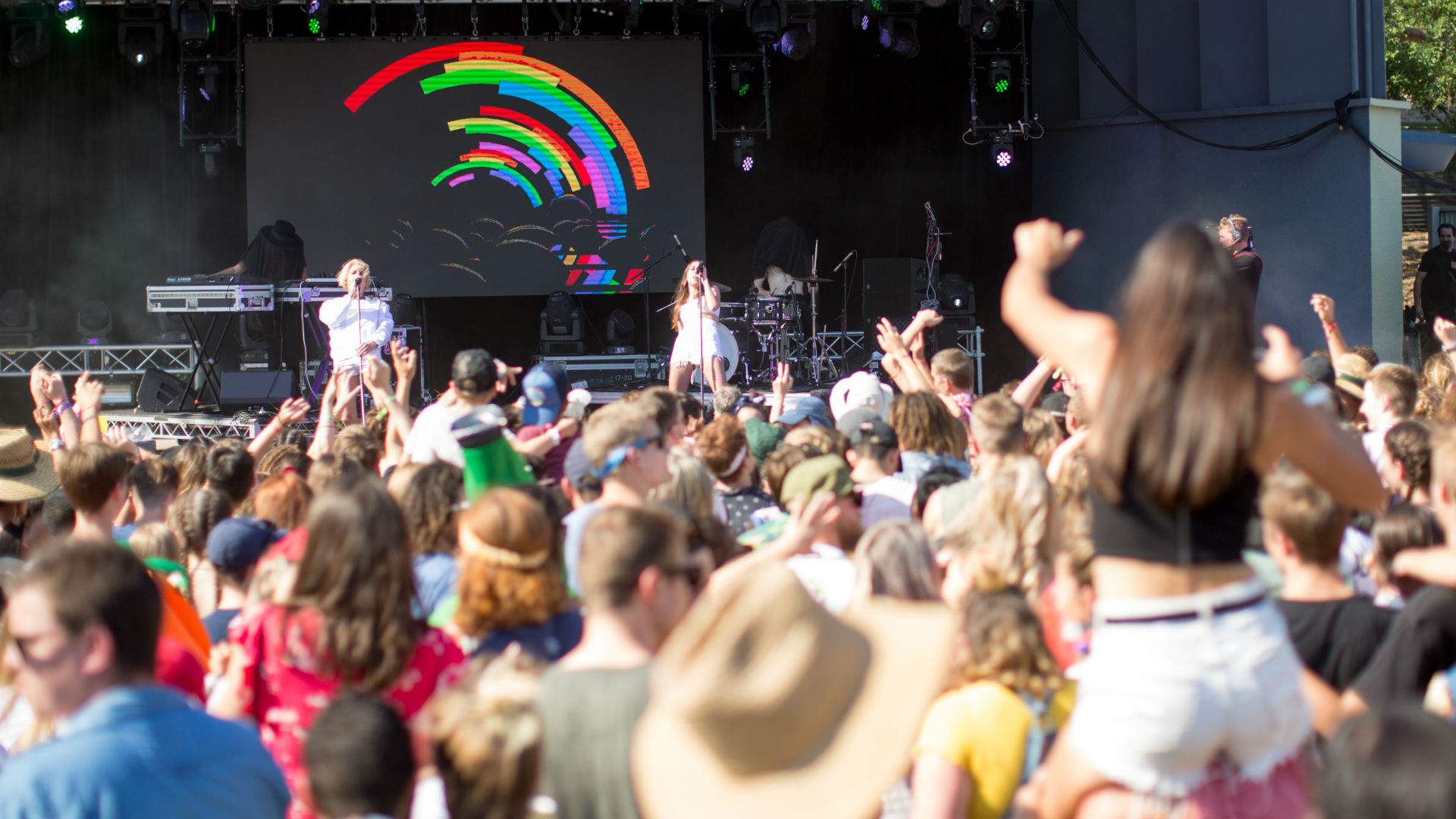 BOOGIE ON THE BEACH
Going to music festivals isn't strictly a summer activity — at least, not in Darwin. Mid-May sees the return of Darwin's huge one-day music shindig, the People's Choice BASSINTHEGRASS festival. This year's lineup features a stack of ace musicians, including Hilltop Hoods, Nick Murphy FKA Chet Faker, Amy Shark, Broods, Meg Mac, PNAU and more. Plus, for the first time in its 17 years, BASSINTHEGRASS will take place at Mindil Beach. So, in between catching your favourite artists, you can gaze out at the Timor Sea and forget that winter is waiting for you back home, as you soak up bucketloads of Top End sunshine.
BASSINTHEGRASS 2019 will take place from 11am–11pm on Saturday, May 18. For the full lineup and to purchase tickets, visit the website.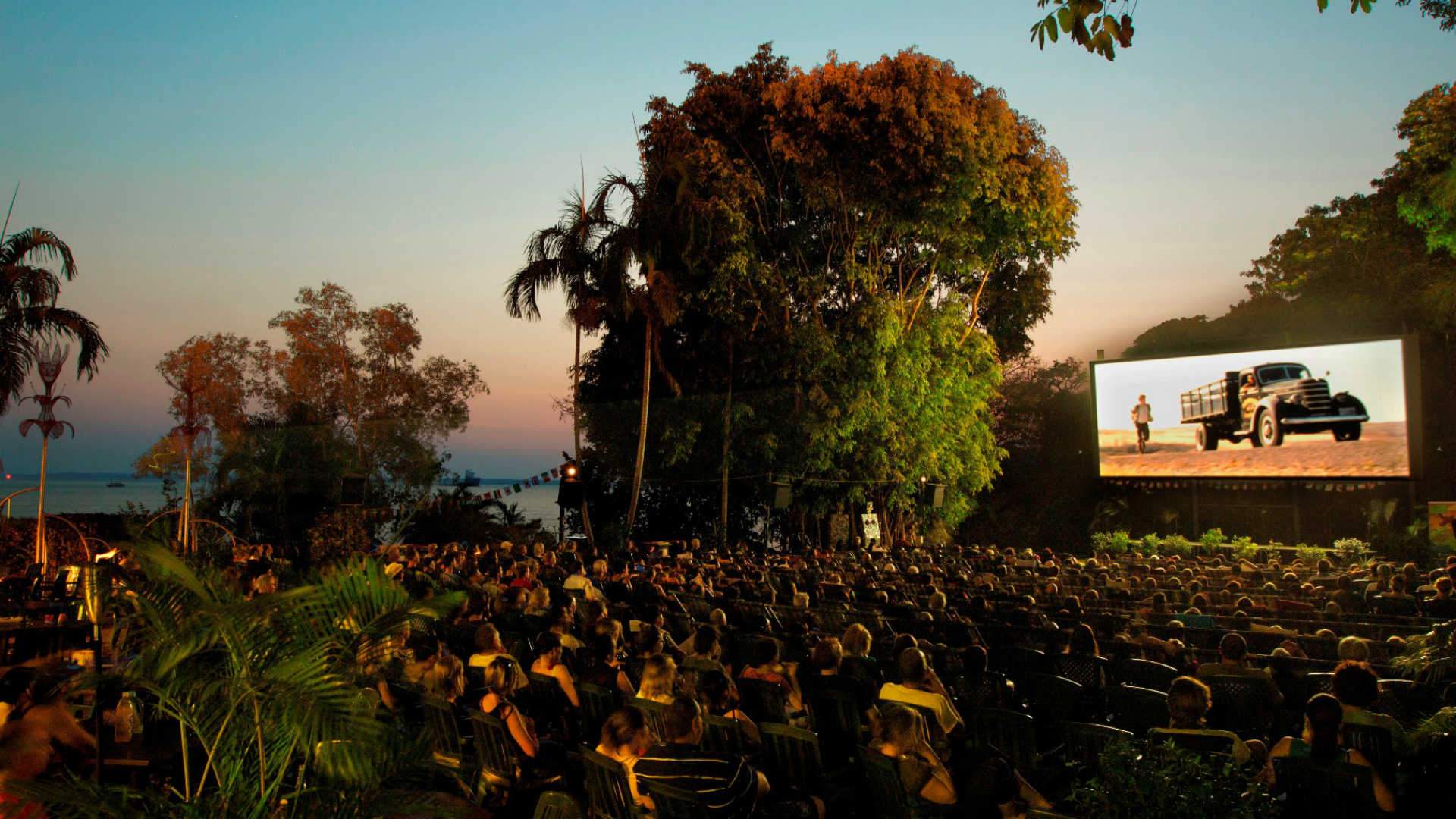 WATCH A MOVIE UNDER THE STARS
Run by the local not-for-profit film society, Darwin's Deckchair Cinema grew from the desire to screen films that were not otherwise available in the city. Since it began in the 90s, it has become a go-to activity for locals and passersby alike, hosting an eclectic mix of films in a beautiful outdoor setting.
Based on the edge of the harbour, Deckchair Cinema is decorated with fairy lights, artworks by local artists and, of course, deckchairs. There's also a licensed bar and food by local caterers, plus complimentary cushions and (very mandatory) bug repellent. It's the ideal balmy evening activity.
Deckchair Cinema runs from mid-April to mid-November with daily screenings. Visit the website for more information and the current program.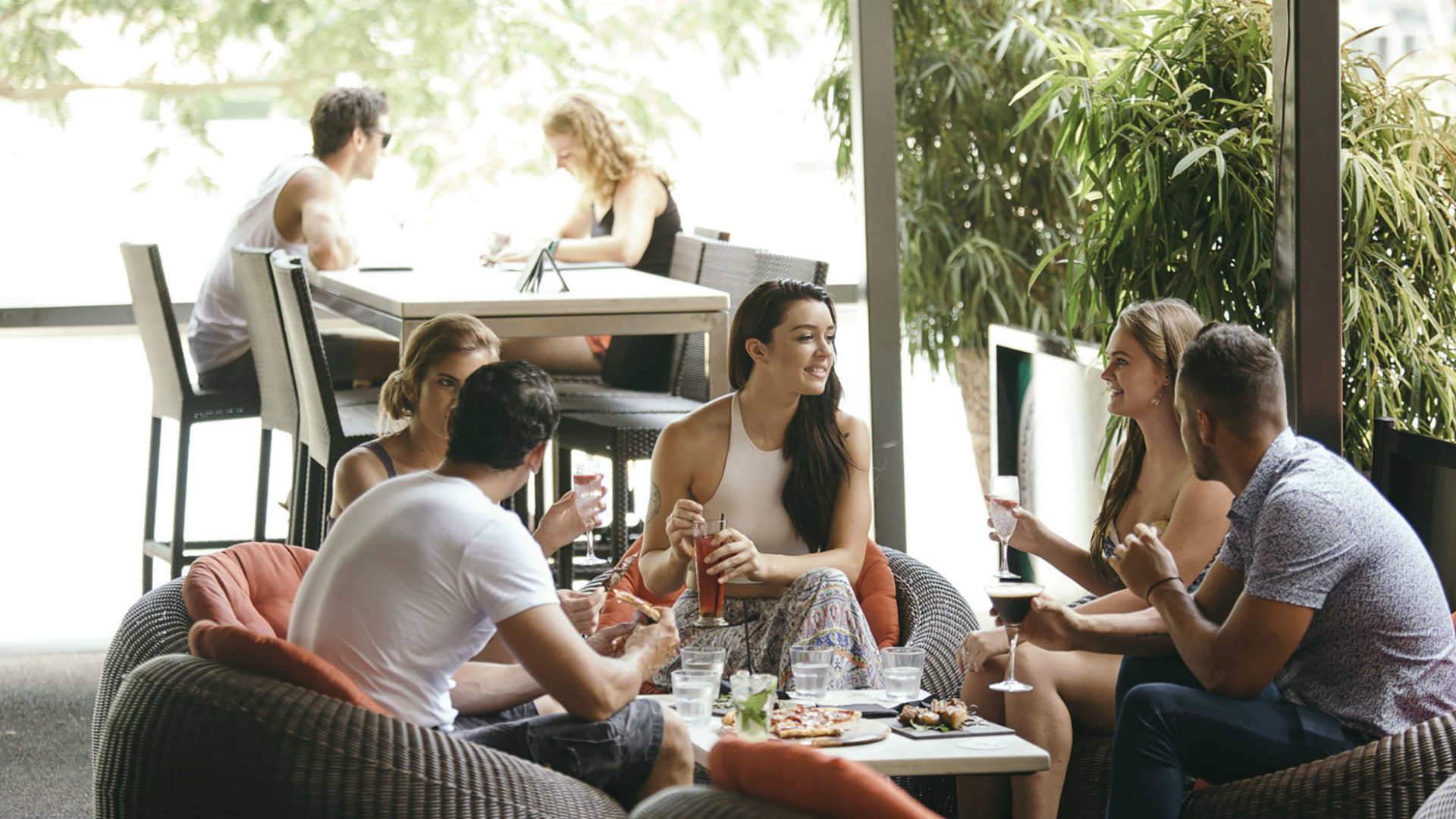 VISIT DARWIN'S MASSIVE WATERFRONT PRECINCT
Darwin Convention Centre, shopping, restaurants, a park, swimming lagoons and a wave pool are all part of the mammoth precinct along Darwin's harbour. The lagoons and wave pool are notable drawcards, offering croc-and-stinger-free cooldowns in the Top End heat.
Plus, it's home to some of Darwin's top eateries, including casual Vietnamese eatery CHOW!, Il Lido and the luxe Oyster Bar, which boasts waterfront views and some of the best seafood in town.
For more information on the Waterfront Precinct, visit the website here.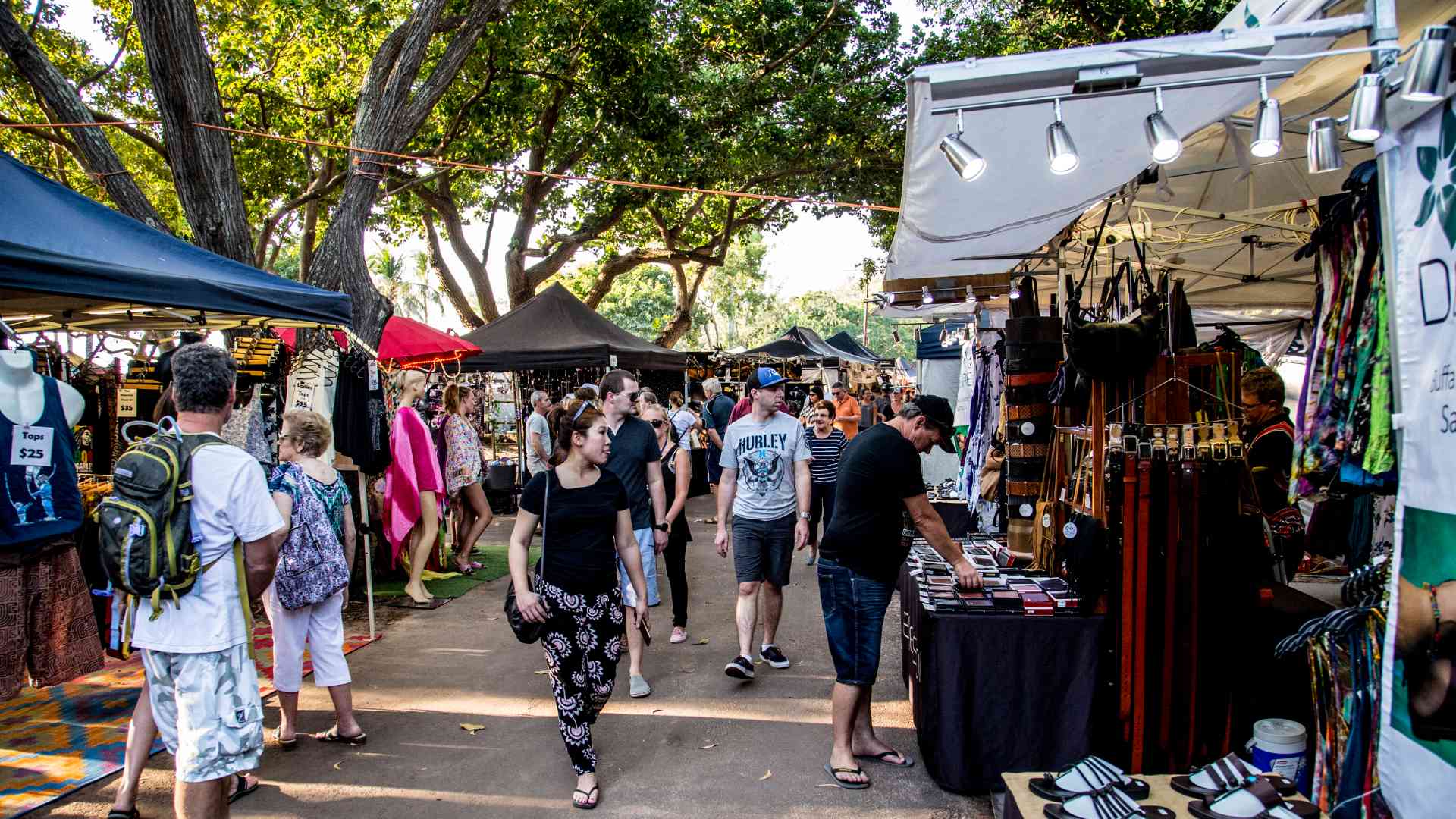 WANDER THROUGH MINDIL BEACH SUNSET MARKETS
Held every Thursday and Sunday night from late-April to October, Mindil Beach Sunset Markets are undoubtedly Darwin's largest and most popular markets. Alongside arts, crafts, and entertainment stalls, there are over 60 food vendors offering up cuisines from almost every international corner — Mexico, Greece, Turkey, Sri Lanka, South America, North Africa, India and across South East Asia. Enjoy a picnic on the beach, then check out what the jewellers, tarot readers, indigenous artists, tailors and leatherworkers have on offer. Oh, and expect street theatre, magicians and plenty of musicians to keep you entertained while you peruse.
For more information, visit the website here.

EXPLORE KAKADU NATIONAL PARK AND STAY IN A LUXURY SAFARI LODGE
If you're planning a visit to Darwin without venturing to one of its surrounding national parks — Litchfield, Mary River and Kakadu — you're really missing a trick. Australia's Top End is abundant with wildlife, exotic flora, rock art, waterfalls, floodplains, colossal termite mounds and swimming holes — it's some of the most diverse terrains in the country.
World-Heritage-listed Kakadu, the largest national park in Australia, is 253 kilometres east of Darwin. Cruise down the remarkable Yellow Waters, visit Nourlangie Rock — famed for its indigenous rock art — and see some crocs and Australia's most diverse bird population. Be sure to fit in a visit to Warradjan Aboriginal Cultural Centre and dive into a few of the croc-free swimming holes, too.
While day tours from Darwin exist, we recommend going all out and staying at Bamurru Plains — Australia's version of an upscale safari lodge — situated on the Mary River floodplains on the edge of Kakadu. Nine bungalows, artfully kitted out in timber and corrugated iron, are enclosed in mesh that offers sheer views over the wetlands. Be warned though — it'll set you back a cool $1360 per night.
Visit Kakadu National Park's website for more information. For bookings and more information on Bamurru Plains go here.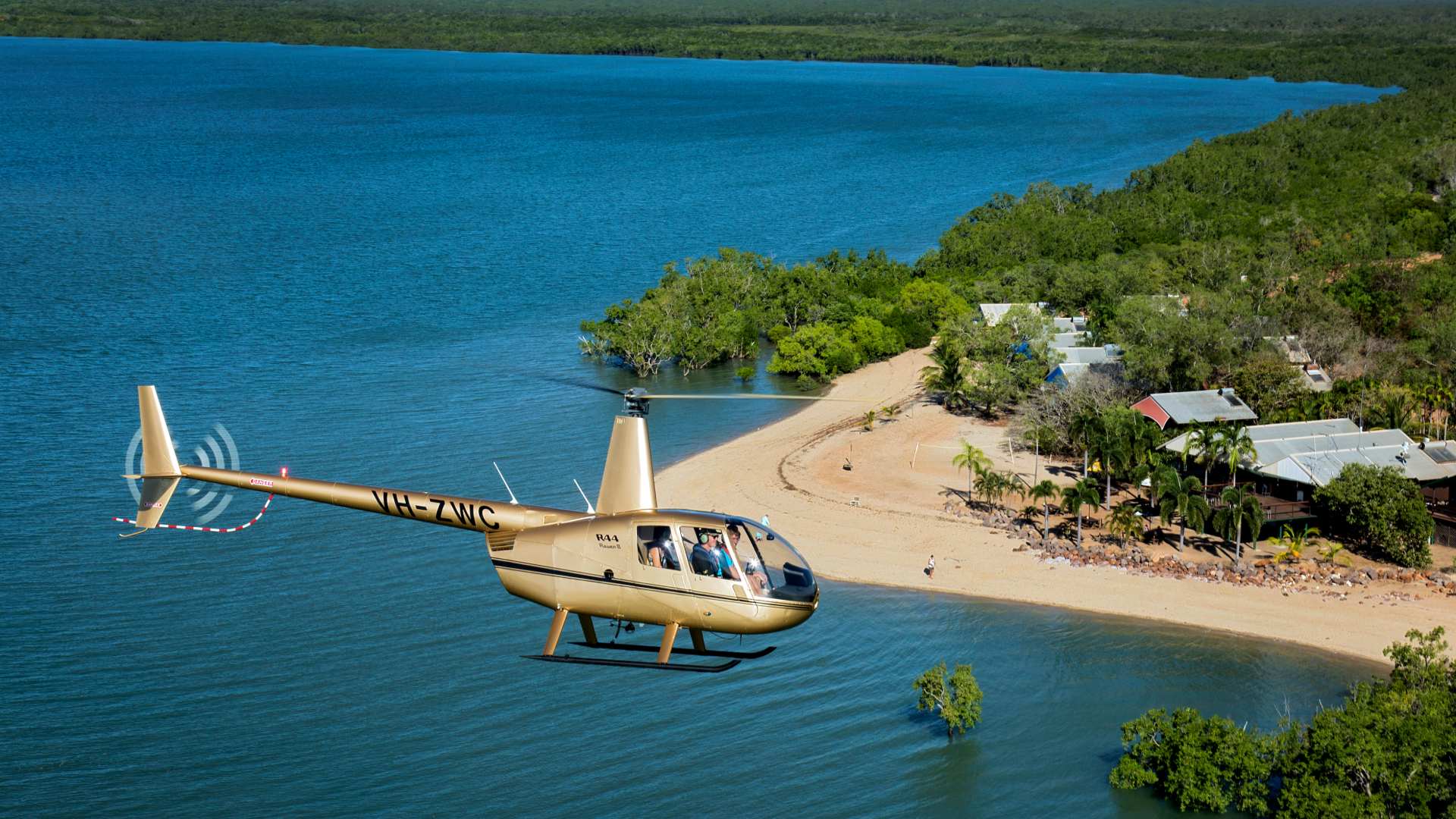 GO ON A HELICOPTER PUB CRAWL
Being a tourist is thirsty work. Luckily, Airborne Solutions has got you with its helicopter pub crawl, which stops at some of the region's more remote watering holes. While up in the air, you'll see unparalleled views of the Top End's natural beauty, covering Darwin, its harbour and coastlines, eucalypt woodlands, termite mounds, billabongs and mangroves.
Offered as both a half-day and full-day tour, this pub crawl is sure to get you rubbing shoulders with some quintessentially Aussie characters. You'll visit The Lodge of Dundee, Crab Claw Island Resort, Darwin River Tavern and Goat Island Lodge, before deciding between Humpty Doo Hotel and Noonamah Tavern for your final stop. Although the tours don't come cheap — $795 each for a half-day and $975 a pop for the full Monty — it's a pretty fair dinkum deal for a chopper ride and a beer (or few).
For more information and bookings visit the website.

To help get you to Darwin this season, and BASSINTHEGRASS festival, Northern Territory Major Events has partnered with Virgin Australia to release a bunch of discounted holiday packages. For more information and to book a flight and accommodation package, head this way. 
Top Image: Emma Pritchett.
Published on May 02, 2019 by Cordelia Williamson