TRAVEL & LEISURE
Impressive Last-Minute Gifts That'll Make Your Mum's Mother's Day
Here's how to spoil her this year, whether you're somewhere near or somewhere far.
Whether you're somewhere near or somewhere far, there are scores of ways to acknowledge just how incredible your mother (or grandmother or aunt) is with some good old-fashioned spoiling.
But, fellow mama-lovers, if you've let the annual celebration of maternity known as Mother's Day (Sunday, May 9 btw) slip your mind this year, we're here to help out.
We've picked out our favourite mum-worthy gift ideas—from the reliable candles and cocktails, to personalised luggage and DIY pottery classes—so you can just stick to worrying about what you're going to write in the card. After all, this is your once-a-year opportunity to show your ma how much she means to you, so the pressure is absolutely on.

FOR THE TRAVELLING MUM
After last year's lockdowns, we've all got some missed travel opportunities to make up for, mum included. So what better time to treat her to a little getaway? If she's a snow bunny or beach-lover, NRMA's new luxury 'glamtainers' should do the trick — there are now four of the beautifully repurposed shipping container stays operating, with the original two located at Ocean Beach Holiday Resort and the other pair landing at Jindabyne in time for the winter season. Or perhaps she'd fancy a trip to the Gold Coast for a couple of nights in this gin-themed caravan, from Camplify and The Botanist Gin. Weekend stays include a bottle of gin and all the trimmings for whipping up some dreamy cocktails. If wine's more her thing and a jaunt to the Mornington Peninsula is on the cards, you could treat her to this memorable Red Balloon experience, involving a vineyard tour, wine tasting and five-course lunch at the renowned Montalto Estate. And no matter where she's headed, you can ensure your mum's holiday-ready with a piece of personalised luggage from July. Right now, the brand's including a complimentary Mother's Day card with each order and offering free personalisation, too, so you can get mum gifted all at once.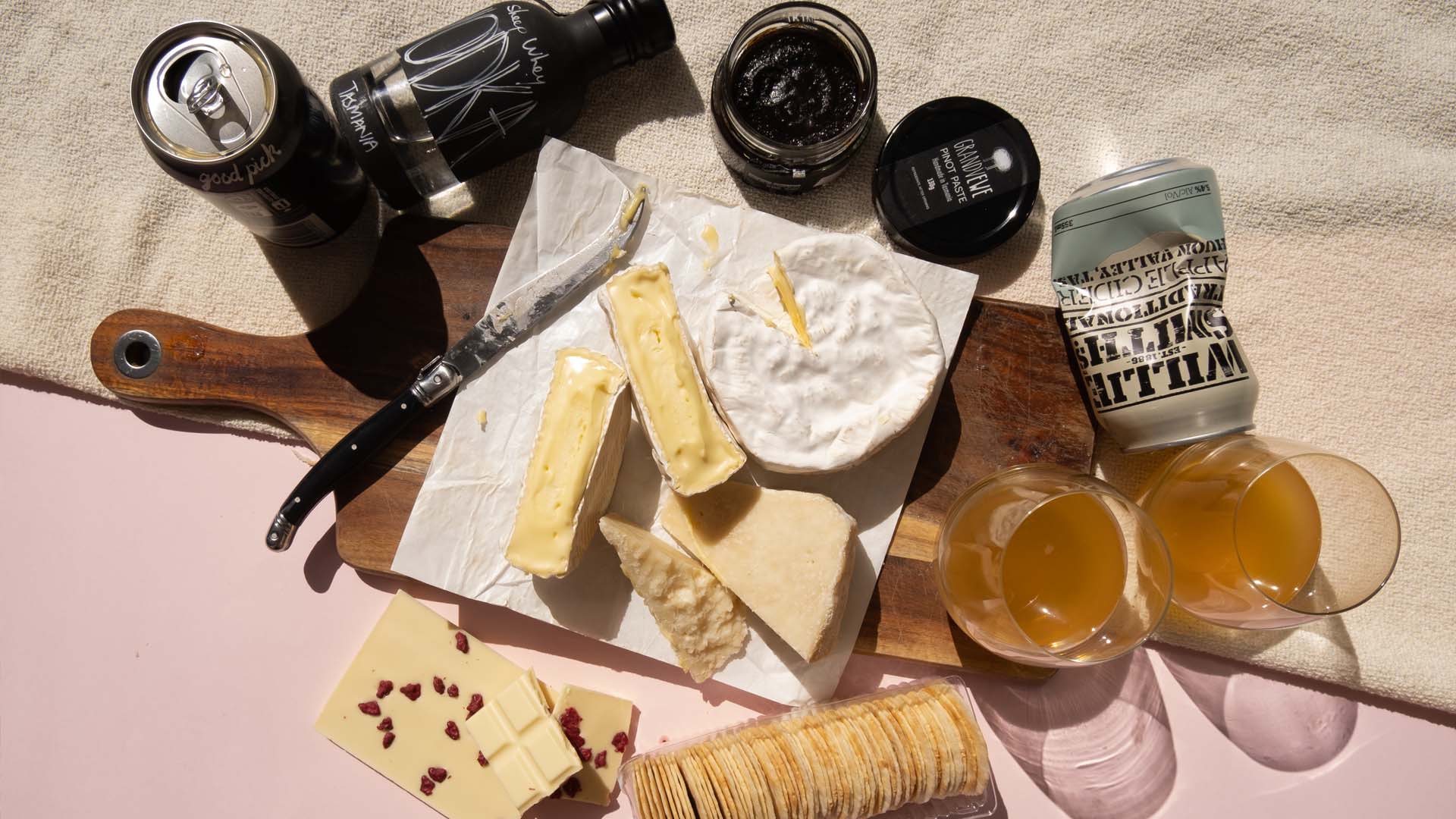 FOR THE FOOD (AND BOOZE) LOVING MUM
She's cooked countless dinners and birthday cakes for you and the rest of the fam—now, it's mum's turn to be treated to a little culinary indulgence. The minds behind the annual Mould Cheese Festival are slinging a range of home-delivered offerings that'd have any dairy fiend salivating—from curated cheese boxes filled with top Aussie picks, to a DIY cheesemaking kit. If mum's a fan of variety, swing past Good Day People's online store and order one of their non-boring hampers to be dropped to her door. There are lots of fun curations for food-loving folks here, catering to palates both sweet and savoury with treats from the likes of chocolate brand Hey Tiger, Wondaree nuts and Drunken Sailor condiments. Meanwhile, for those who can't take mum out for a drink IRL, the cocktail experts at the Everleigh Bottling Co have a range of classy pre-batched libations available for delivery. Choose from sips like the classic martini, a chic Manhattan, or maybe one of the new spritzed French 75 cocktails.

FOR THE OUTDOORSY MUM
If some great outdoors action is on the cards, have mum looking her best, with one of the new activewear pieces from Active Truth. The Aussie label has teamed up with Indigenous artist Bobbi Lockyer for this limited-edition Brolga collection, featuring high-waisted leggings and crop tops in a gorgeous hand-painted print. For more rugged outdoors adventures, take a peek at these latest offerings from Kathmandu—the nature-loving mum always has room in their collection for a new rain jacket, cosy down vest or pair of hiking boots. Once you've sorted her wardrobe, she can check out our pick of must-try Aussie mountain hikes—perhaps with her favourite child (aka you) along for company. And for the adrenaline junkie, there's plenty of high-flying fun to be had on a skydiving adventure; like this heart-pumping Red Balloon experience that'll have mum enjoying a tandem freefall over stunning coastline off Wollongong, 90 minutes south of Sydney.

FOR THE SELF-CARE MUM
A spot of self-care and mindful pampering never goes astray, and we're sure mum would agree. You can help brighten up her skin and her bathroom cabinet with a few of the latest colourful goodies from cult skincare brand tbh. The sustainability-focused company is only young, but it's already causing a big splash with its innovative, science-driven products. If you want her to think of you when she's curled up with a good book and a cuppa, try one of these very cuddly customisable cushions from Hommey. There are over 160 colours, fabrics and shapes to choose from, plus you can score an extra 20 percent off for Mother's Day (use MOTHERSDAY20). And that relaxing bath is sorted thanks to a new limited-edition collaboration from booze-free winemaker Non and luxe candle label Maison Balzac. The gift pack features a bottle of exclusive Non wine, a specially matched scented candle and a QR code linking to a curated playlist—all designed to be enjoyed simultaneously for an immersive sensory experience. Find it at Blackhearts & Sparrows stores nationwide, as well as Winona Wine in NSW and Wine Republic in Melbourne. Or for a twist on the classic Mother's Day bouquet, check out this clever match from LVLY—a locally-grown flower arrangement paired with a pack of Rise and Shine yoga cards illustrated by Georgia Perry.


FOR THE CREATIVE MUM
Say thanks for all the decades of motherly support by helping her indulge her own creative side. For a bit of at-home fun, you can treat her to one of Crockd's DIY pottery kits, available for delivery Australia-wide. The classic box comes with enough clay and equipment for two (so you can join her), and whatever pieces you make can be air-dried at home, without the need for any fancy kiln. Otherwise, sign her up for one of Class Bento's sprawling list of creative workshops and classes, running both online and at various locations across Australia. You'll find everything from perfume-making and mosaic workshops, to a class that teaches you how to create your own botanical-infused phone case. And if mum's got a creative eye, we're betting she'll also appreciate these sweet new designs from Aussie jewellery label Elle Haitch. Expect hoops, necklaces and chic rings for all tastes.

FYI, this story includes some affiliate links. These don't influence any of our recommendations or content, but they may make us a small commission. For more info, see Concrete Playground's editorial policy.
Top image: The Everleigh Bottling Co by Gareth Sobey.
Published on May 05, 2021 by Cordelia Williamson