in partnership with

People who live in Sydney's beachy suburb Manly have always thought they had it all. It 'all' used to be the surf, the sand, the pub, an 18-minute alcohol-serving fast ferry into the city and a home within walking distance to all these things. But things are changing in the suburb on the other side of the bridge from the CBD — and it's giving locals even fewer reasons to leave the Manly bubble. And more reasons for visitors like you to see what it's like inside.
Reason one: the food. It's not just wharf-based spots like Hugo's, Manly Wine and Wharf Bar anymore. Sydney hospitality giant Merivale has opened a second Queen Chow outpost, 4 Pines brewery now has an all-day eatery and the iconic waterside Manly Pavilion has finally reopened. There's also Chica Bonita and its newer Japanese joint, plus The Boathouse set up shop at Shelley Beach in 2015, bringing a whole bar dedicated to charcuterie and cheese (!!) and even a cafe dealing in fermented foods.
Reason two is not a new one — it's the water. The surf isn't as life-threatening as Bondi, and Shelley Beach is prime for snorkelling on a clear day. If you want to explore past the Esplanade (and you do), there's plenty of kilometres for you to walk and even a few hidden coves to discover.
Travelling to Sydney soon? Book a flight with Qantas and set out for this suburb by the sea packed with a burgeoning food and bar scene, plenty of scenic walks and, of course, lots of beach — ocean-side, bay-side and tucked away shores.

FRIDAY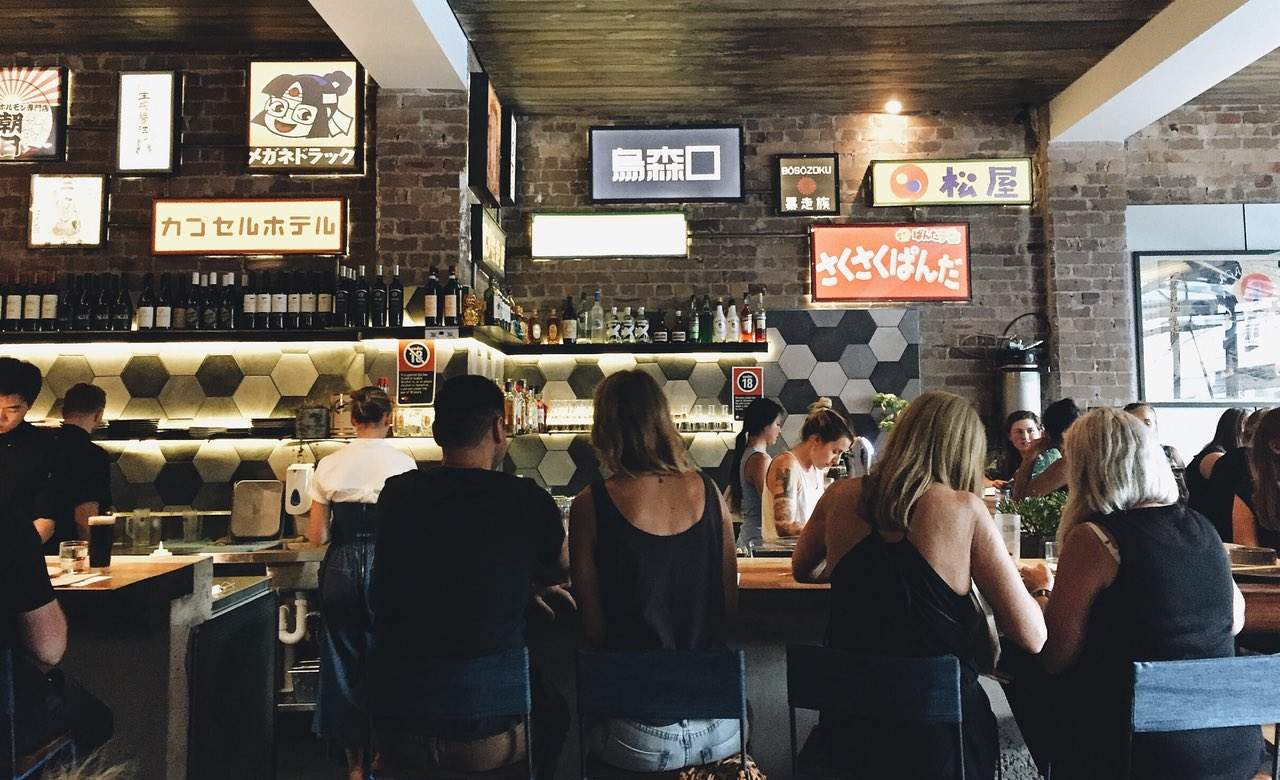 NIGHT: DINNER AT SUNSET SABI
Most destinations that aren't bed are a bit tough to get to on a Friday night, but not Manly. If you're based near Circular Quay and you could be there before you can even finish a beer. The fast ferry only takes a very precise 18 minutes, and it has a bar on board. For accommodation, there are plenty of Airbnb options, but if you want to stay right across from the beach, the Novotel Manly Pacific is your best bet.
While watching the sun go down over the beach is highly recommended, stray away from the beachfront to Pittwater Road for a sunset of a different kind. At Sunset Sabi, food is done in an izakaya style, but it sure ain't tradition. Ingredients like jalapeños, bacon, parmesan and kettle chips (the chilli kind) all make their way into sushi rolls and other bite-sized morsels. Make sure you try the teeth-glueing caramel miso popcorn, the deep fried rice balls and the sweet heat roll with spicy tuna, cucumber, green beans and avocado inside, and tuna, white onion, shallots, chilli roe with sabi'q sauce on the outside. Book in advance to ensure you get a seat — this place is busy.

SATURDAY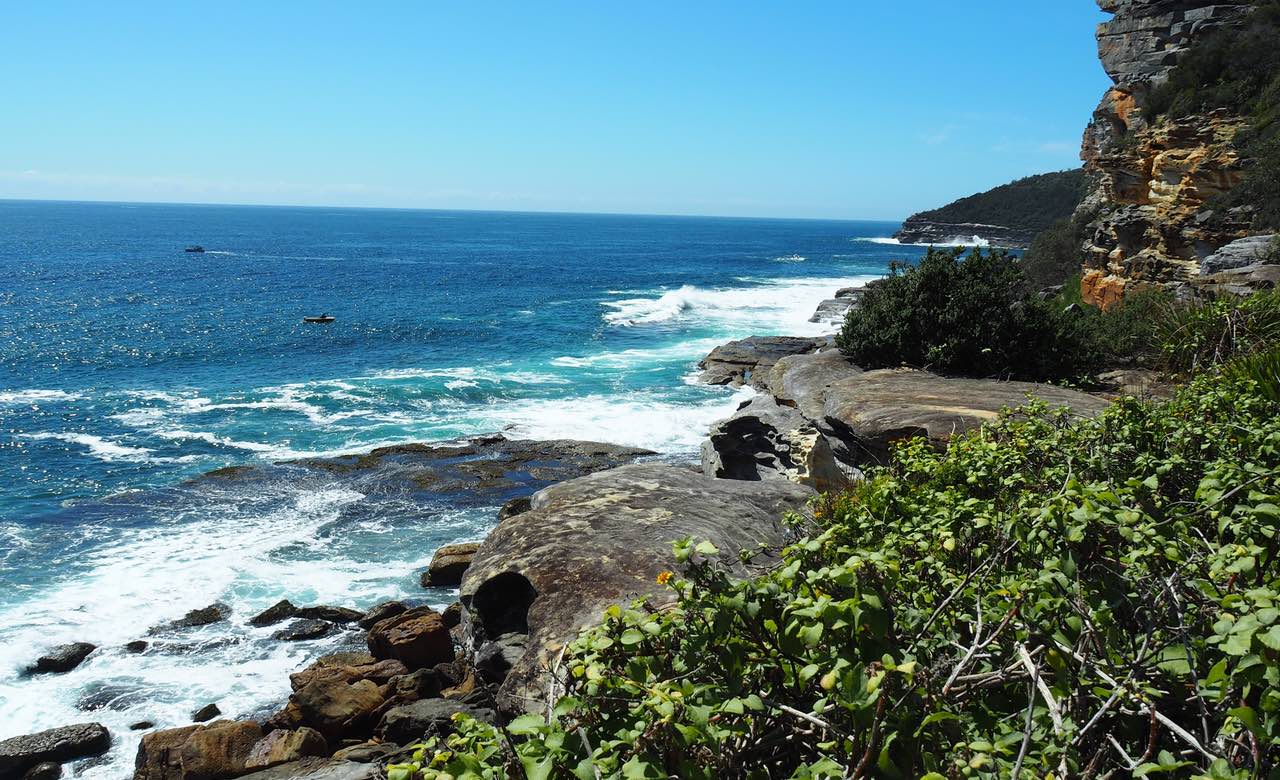 MORNING: BREAKFAST BOWLS AND A BIG WALK
Healthy eating seems to be synonymous with beachside suburbs, but this ain't Bondi — well, not yet anyway. Manly does have its own little health hub though, with Pure Wholefoods, Ora and Bare Naked Bowls. A contender for the best breakfast bowls in Sydney, this hole-in-the-wall cafe does seven different acai bowls, along with oats, porridge and smoothies. Best to get there early as the post-yoga crowd fill it out quite quickly — or get it takeaway, get a coffee from Barefoot around the corner and eat it by the beach.
After you've finished breakfast, pull your walking shoes on and join up with the Manly Scenic Walkway and head in the direction of North Head. The track will take you past Spring Cove, uphill to the North Head sanctuary, right out to the killer views at Fairfax Lookouts and back down the other side of the head to Shelley Beach (see map). All up, it's about nine kilometres. You might want to wear your bathers for a post-walk dip.
MIDDAY: LUNCH AT THE BOATHOUSE
Every challenge must have its reward and after that hefty, hilly walk, your reward is this: lunch at The Boathouse. Securing the absolutely kickass location with frontage at pedestrian-only Shelley Beach, The Boathouse has really outdone itself. You can head in salty and sandy or recently showered in your crisp white linens — it doesn't matter here. Order seafood, perhaps in the form of the tuna crackers, the trout board (with sliced trout and trout pate) or the decadent seafood platter. The hectic 'order at the counter and find a table' system still stands, so come with both patience and an appetite. It's worth it.
AFTERNOON: KAYAK TO STORE BEACH
Manly Beach is great for a surfing lesson (see Sunday's activities) or a quick dip, but it's pretty busy and generally feels a bit hectic. So we suggest going somewhere a bit more secluded for the afternoon. Store Beach on Manly's North Head is accessible only by water, meaning its visitors are restricted to boat owners, stand-up paddleboarders and kayaks. Rent a kayak from Manly Kayak Centre at Manly Wharf, take in a few tips and paddle around the head to the small beach. It only takes about 30 minutes, and it's well worth it for this little patch of paradise.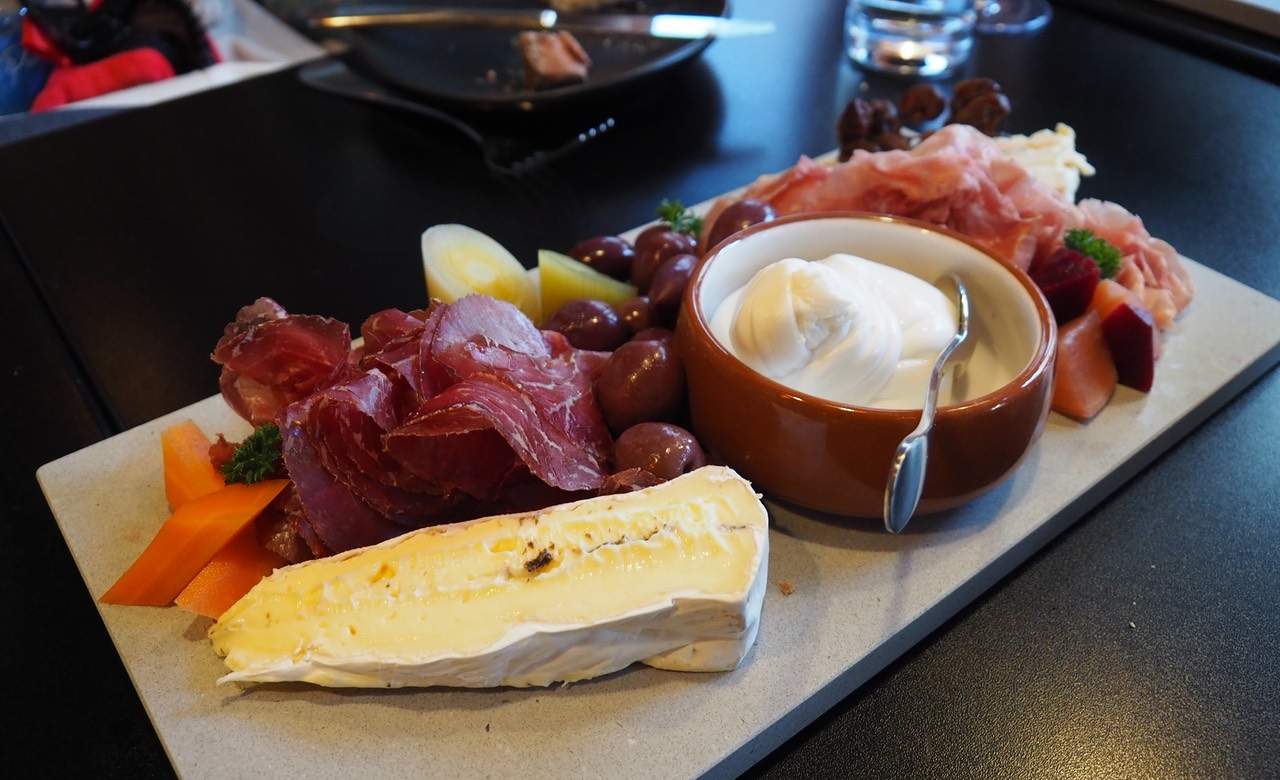 EVENING: BEER, WINE AND CHEESE
Brewery 4 Pines was named after the pine trees that line Manly beach. And you'll be able to get a good look at 'em from the 4 Pines Brewpub, which sits just across the road from the beach on the East Esplanade. Here you can try a pint of the pale ale or stout, or give them all a go with a tasting rack.
When you're feeling peckish, wander over to Cured, which sits in one of Manly's little laneways off the main mall (which, we're warning, you should probably avoid on a Saturday night). This small bar ticks all the small bar boxes with its triple threat offering of cheese, charcuterie and wine. They've got 18 meats — most of which come from a farm up at Byron Bay — and ten cheeses, which include an epic triple cream brie, a tasty blue and some seriously milky burrata. They'll also help you out with some chicken liver pate, an Aperol Spritz if you're so inclined, or some local beers from Dad & Dave's Brewing. Buy a bottle and settle in.

SUNDAY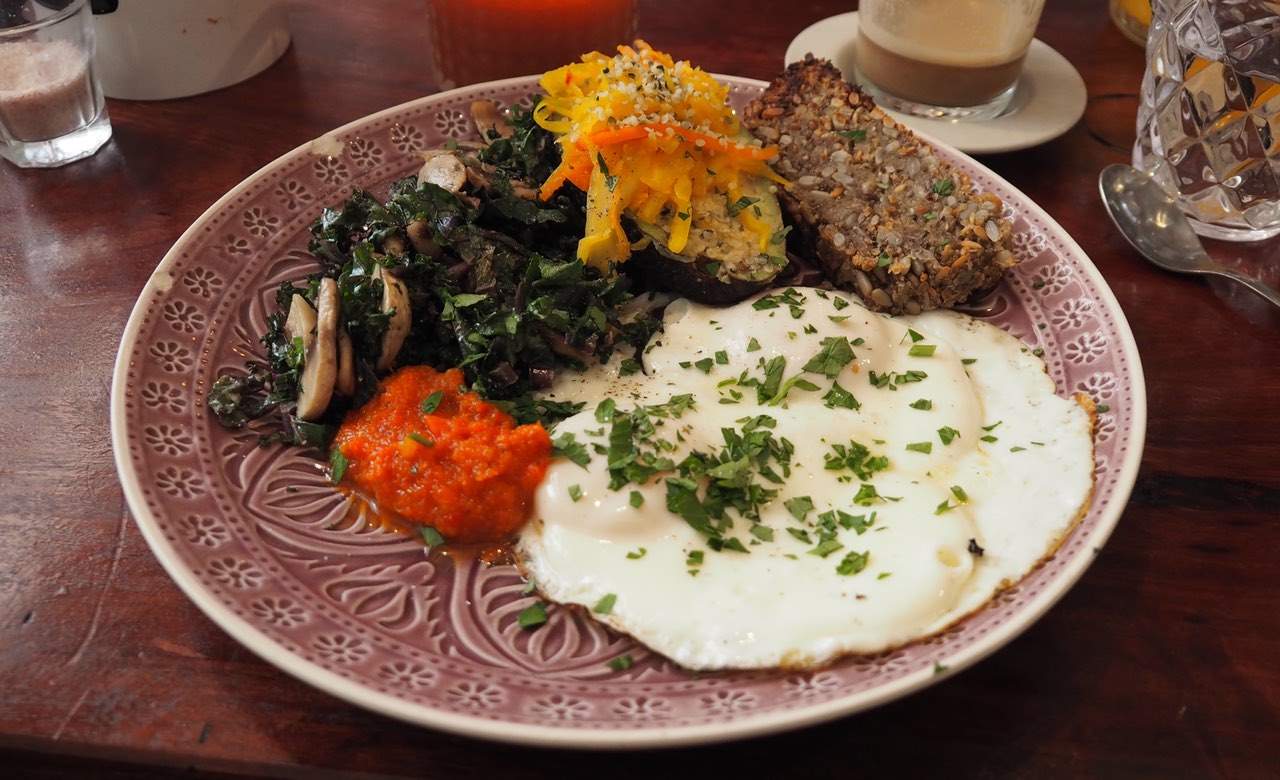 MORNING: BREAKFAST AT ORA
You've ticked breakfast bowls off your list, and at Ora you can cross off fermented foods as well. Ora has a long mission statement — of which is literally written on the walls — but here's the short of it: all the ingredients are organic, healthy and locally grown. Much of the menu is good for your gut too; the fermented oatmeal with carrots and spices may just be the thing to settle your wine-addled stomach. The breakfast plate is much more satisfying though, with eggs fried in ghee, mushroom, greens, avo, sauerkraut and the seedy 'sai' bread. Naturally, Ora serves kombucha, as well as turmeric lattes (and normal lattes as well) and — for the really committed — cups of bone broth for $6.
MIDDAY: JOIN A SURFING LESSON
On one of our best beaches to learn how to surf at, it would be remiss for you to spend a weekend in Manly without catching a wave. Book a lesson with the guys at Manly Surf School — they'll get you kitted out with a wetsuit and a board, and then take you out for two hours on the waves. Their groups are small, the instructors are literal pros, and they're very patient with even the most unpromising of surfing students. Lessons run for two hours and cost $70. Book in advance and hope for some sweet surf. Or, head along to the Australian Open of Surfing from February 27 to March 6 to watch instead.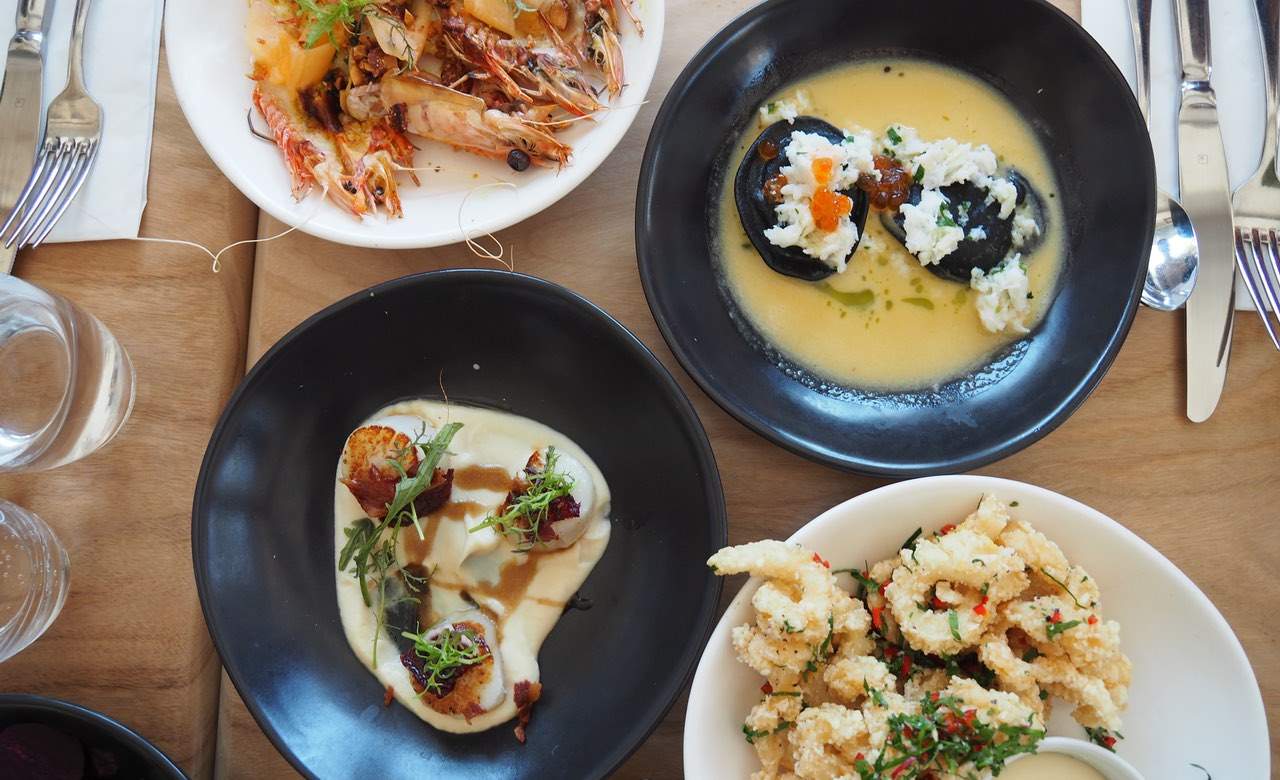 AFTERNOON: LUNCH AT THE HERRING ROOM
There's just something about swimming in the ocean that inspires a tummy to rumble, and after two hours in the surf, it's probable that yours will be absolutely roaring for something to eat. If you can manage to shower without wasting away with that empty stomach, know that lunch is going to be worth it at The Herring Room. Set in a renovated surf shop on a quiet part of Pittwater Road, it's away from all the hubbub of Manly's main drag and is an absolute delight. The space is cosy, bright and feels somewhat like a friend's home, making it perfect for Sunday lunch. Order a bottle of sparkling (or bring your own for $6 corkage per person) and tuck in. The salt and pepper squid is a must if you're dining post-surf, and the scallops with cauliflower puree and pancetta are top notch. Cut into the squid ink ravioli and watch it ooze with egg yolk, then eat it up with the crabmeat, salmon roe and lemon-thyme beurre blanc it's served with. The service here is excellent, and it's the ultimate way to wind down your weekend in Manly.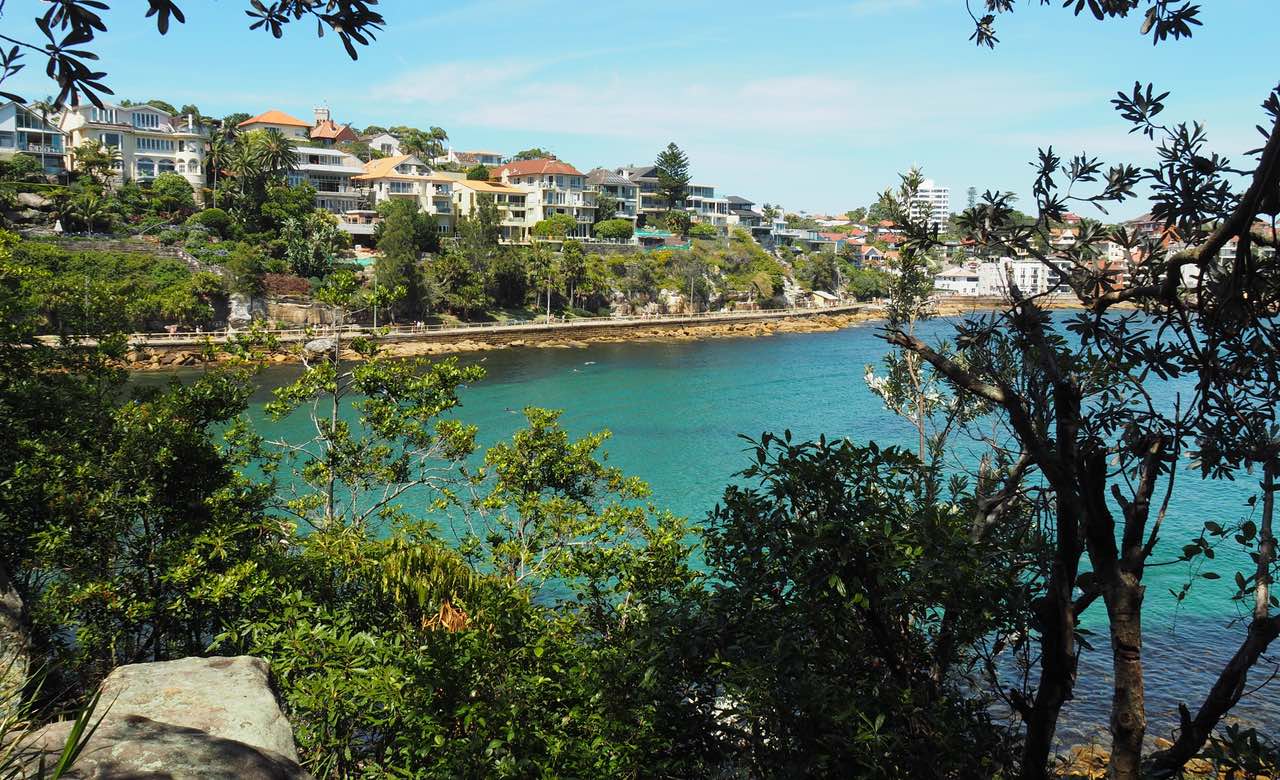 Ready to get away and experience Sydney? Book with Qantas for great fares to Sydney and NSW until 24 September. Terms and conditions apply.
Published on September 14, 2018 by Lauren Vadnjal