TRAVEL & LEISURE
Brisbane's Five Best Heated Swimming Pools for Winter
Cold weather don't mean a thing when you're in a big, warm vat of chlorinated water.
Brisbane's Five Best Heated Swimming Pools for Winter
Cold weather don't mean a thing when you're in a big, warm vat of chlorinated water.
---
It might be warm and sunny in Brisbane more often than it's not, but that doesn't mean the city is blessed with beach weather all year-round. Sometimes it's just too cold to dip your toes in the ocean out at Wynnum or splash around in South Bank's riverside pools — let alone to trek to the coast.
That's where heated facilities come in, offering up the watery fun Brisbanites know and love while keeping the temperature much more pleasant than nature intends in winter. If you're after a steamy dip even when it's chilly or rainy outside, we'd recommend giving these five heated pools a try.
There are plenty of pools in Brisbane, but there's a reason that the Valley Pool remains one of the city's favourites. No, it's not just because everyone walks and drives past it on Wickham Street all the time — though location does have something to do with it. This local institution boasts history dating back to 1925, as well as ideal conditions for taking a dip regardless of the weather. High walls keep the wind out and blessed heating keeps the temperature up, but you can still feel the fresh air on the back of your neck as you're doing laps.
Open Monday to Friday 5.15am - 7.30pm, Saturday 5.15am - 5pm and Sunday 7.30am - 5pm.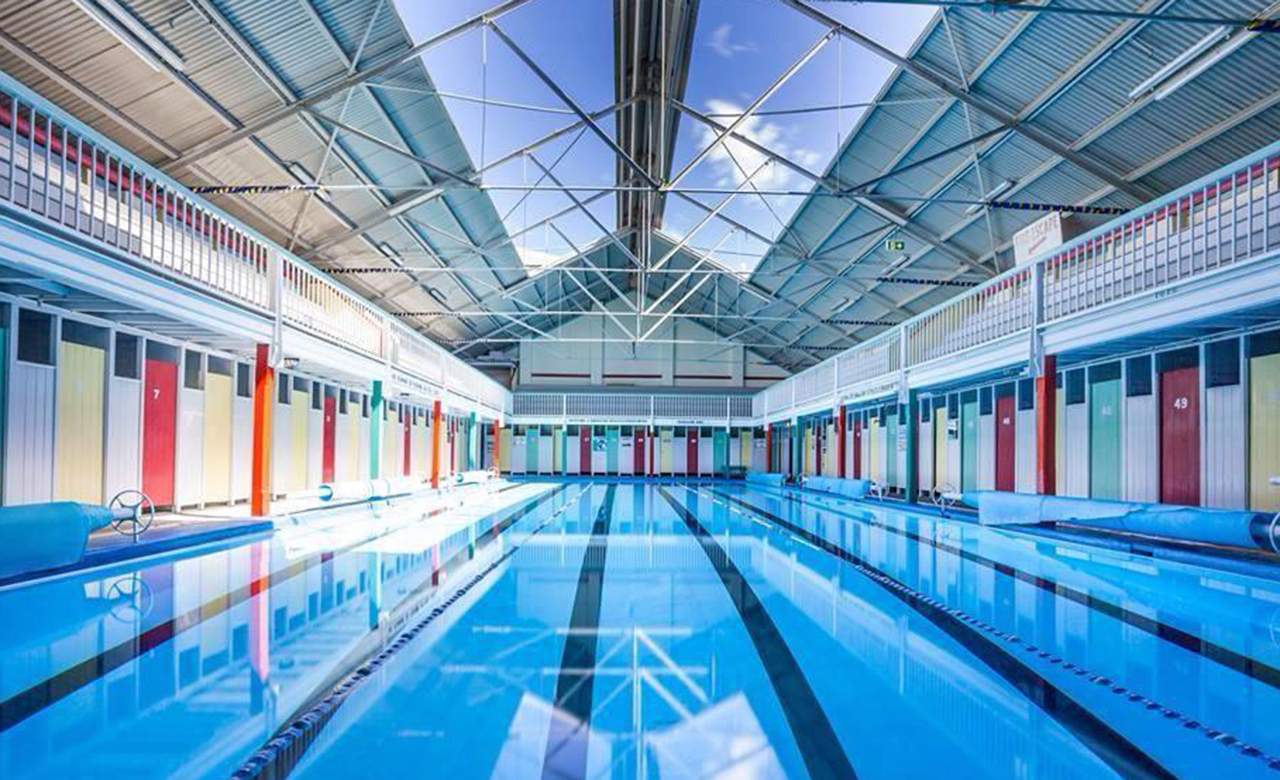 At Spring Hill Baths it's a best of both worlds situation. Brisbane's first in-ground pool has an open roof, meaning you get partial shelter and partial open sky all year-round. Inside the two-storey building first built in 1886, eager water fiends will also find retro changing rooms, and in winter — at least for the week or so in Brisbane that it actually gets cold enough to call it winter — swimmers can spy steam from the heated pool escaping through the opening above, as can anyone just enjoying the old-school grandstand seating.
Open Monday to Thursday 6.30am - 7pm, Friday 6.30am - 6pm, Saturday 8am - 5pm and Sunday 8am - 1pm.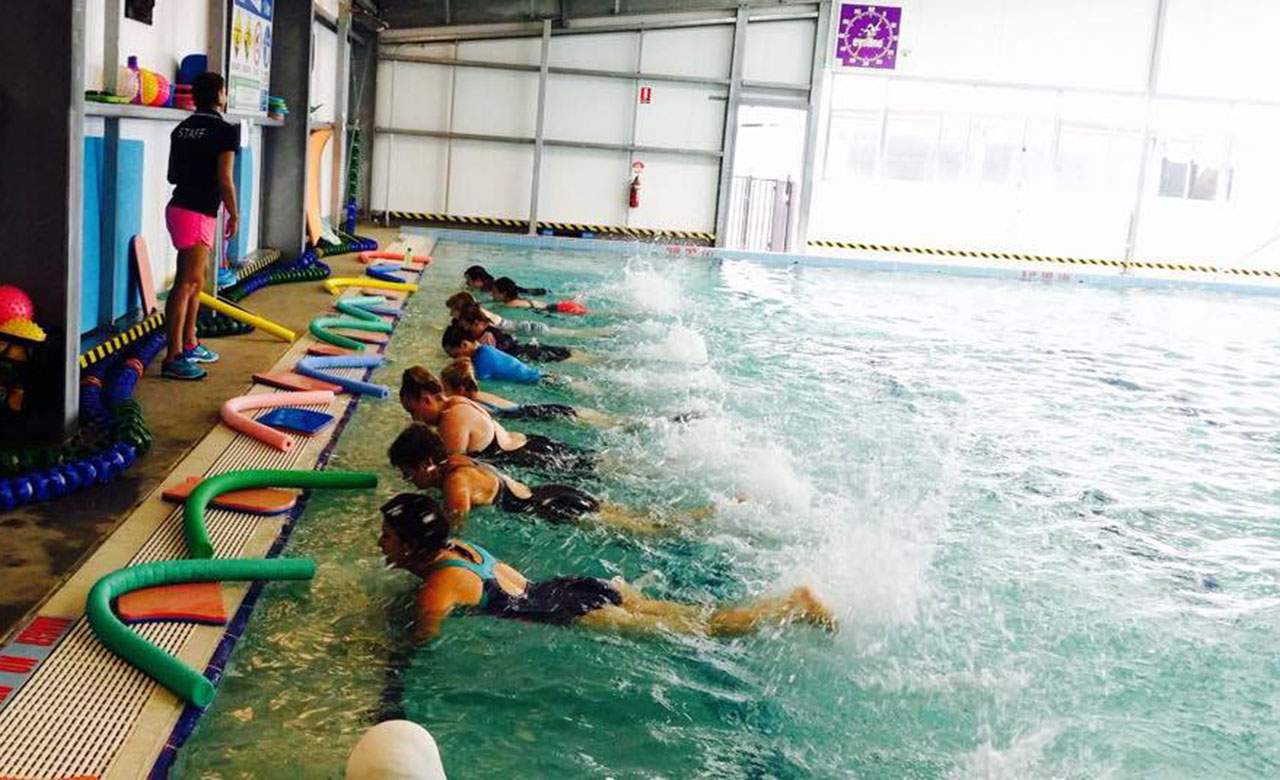 Who needs one heated swimming pool when you can splash around in two? That may be Newmarket Pool's main claim to fame — well, that and their slides and water features for kids — but it's reason enough to head slightly north of the city. While the eight-lane 50-metre pool is closed for June and July, the smaller 25-metre body of water stays open, and lets you enjoy all the benefits of a toasty warm dip.
25-metre pool open Monday to Friday 8am - 3.30pm.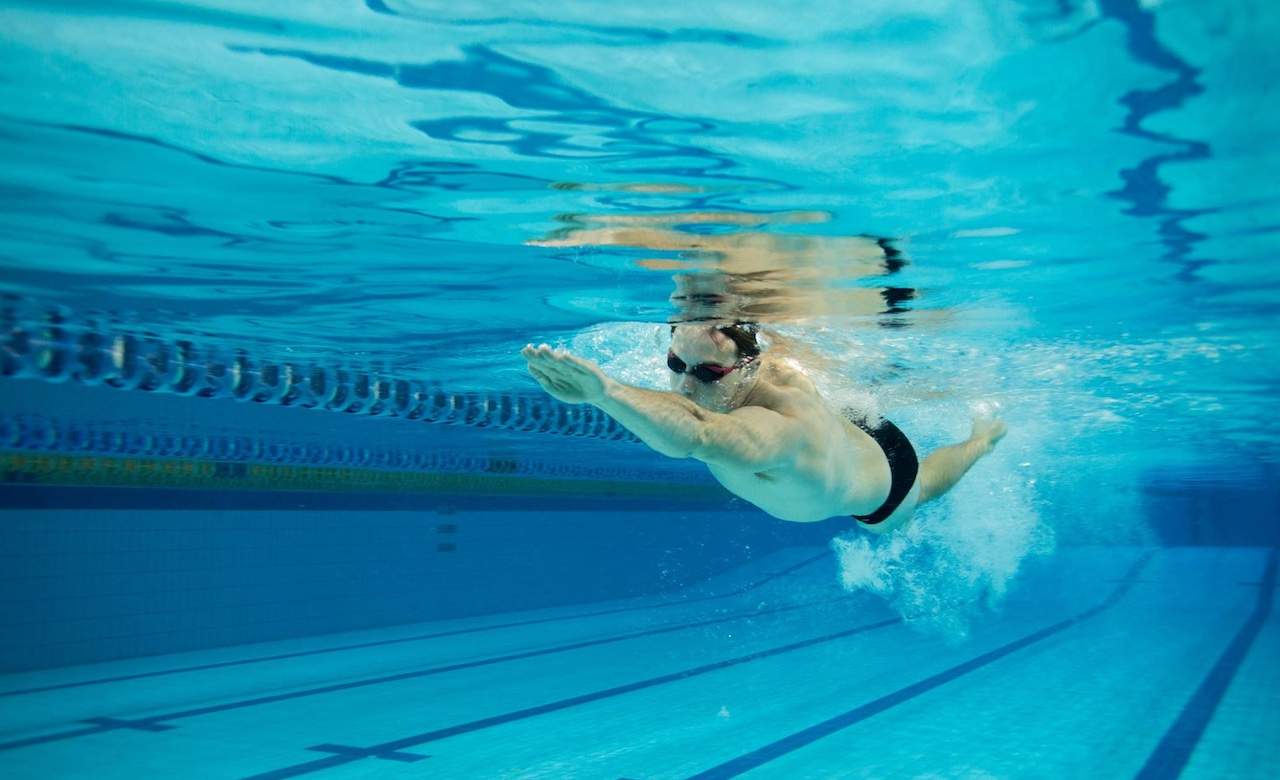 If you spend your weekdays in the inner city, QUT Gardens Point Pool should be your swimming spot of choice. It's located within Queensland University of Technology, but it's open to the public — and is also the only Olympic Standard, 50-metre indoor 27-degree heated pool in the Brisbane CBD. For those serious about their watery activities, that should be all the convincing you need. The shiny facility also offers learn-to-swim programs, squad training, stroke correction and just plain old leisure swimming.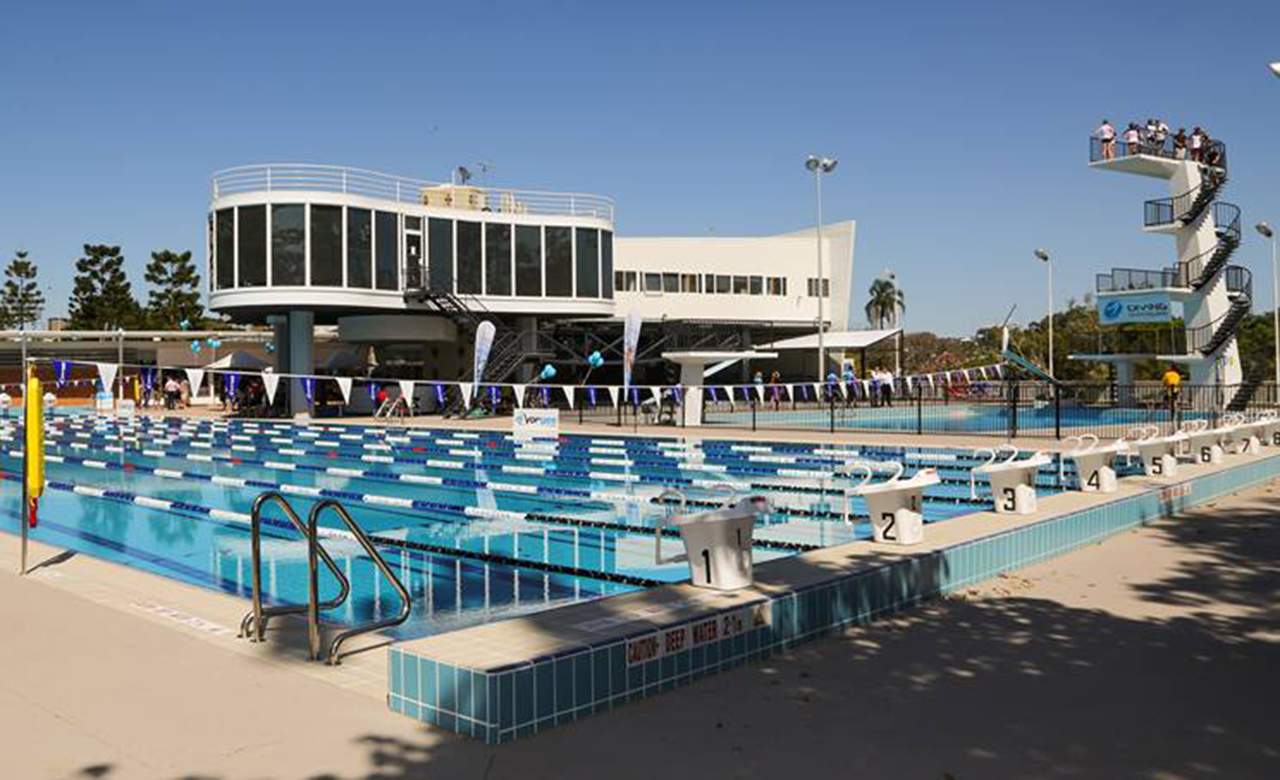 The best pools in Brisbane cater for as many kinds of wet and wild fun as they can, and Centenary Aquatic Centre in Spring Hill is no exception. If it's a central spot to splash and swim laps in comfortable temperatures that you're after, then that's just what you'll get — as well as a diving platform for anyone looking to leap from a great height, a health club on-site, and a group fitness program. Plus, it's super close to the city.
Open Monday to Thursday 5am - 8pm, Friday 5am - 6pm, and Saturday and Sunday 7am - 6pm.
Top image: QUT Gardens Point Pool.
Published on August 07, 2016 by Sarah Ward