FOOD & DRINK
Eight Activities to Plan For Your Birthday When You Want to Do More Than Just Dinner or Drinks
Different things to do when it's time to celebrate little 'old' you.
in partnership with

When it comes to organising birthday parties, it's easy to understand why even the best-laid plans often turn into a defeated and last-minute 'meet me at the same bar we go to every weekend at the normal time we go there' situation. Conflicting schedules, differing interests and varying spending capabilities all play a part in making anything other than another simple dinner and drinks session sound like a nightmare option.
But don't despair, to make things easier for you, we've found the best places in Brisbane to unleash your inner child and have the kind of birthday you've been dreaming of since you were a kid. Plus, with Suncorp's Platinum Credit Card*, you can earn extra points for every dollar you spend on the celebration of your existence — from the decadent birthday cake (you deserve it) to the candles on top.
From designing your own t-shirts to belting out tunes in a 70s-themed karaoke room, each of these eight spots will have you counting down the days 'til your next big bash.

DESCEND INTO NETHERWORLD FOR VINTAGE ARCADE GAMES AND DRINKS
If rows of arcade games and a drinks menu packed with punchy cocktails, like the bubblegum-infused vodka Acid Queen, sounds like fun then it's time you take a trip to Netherworld in Fortitude Valley. Despite its hellish name, the place isn't the local satan-worshippers hangout, but rather a nostalgic arcade bar filled with every game you could ever hope to play. From board games including Settlers of Catan and Battleship to 80s favourites like Atari and Pac Man, there's something for everyone. Once you've roamed all of the venue's three monster-themed rooms, be sure to try one of the juicy burgers at the Buffy-inspired Hellmouth Diner — the beetroot-laden Bunyip Burger is one of the best bites you'll find in Brisbane.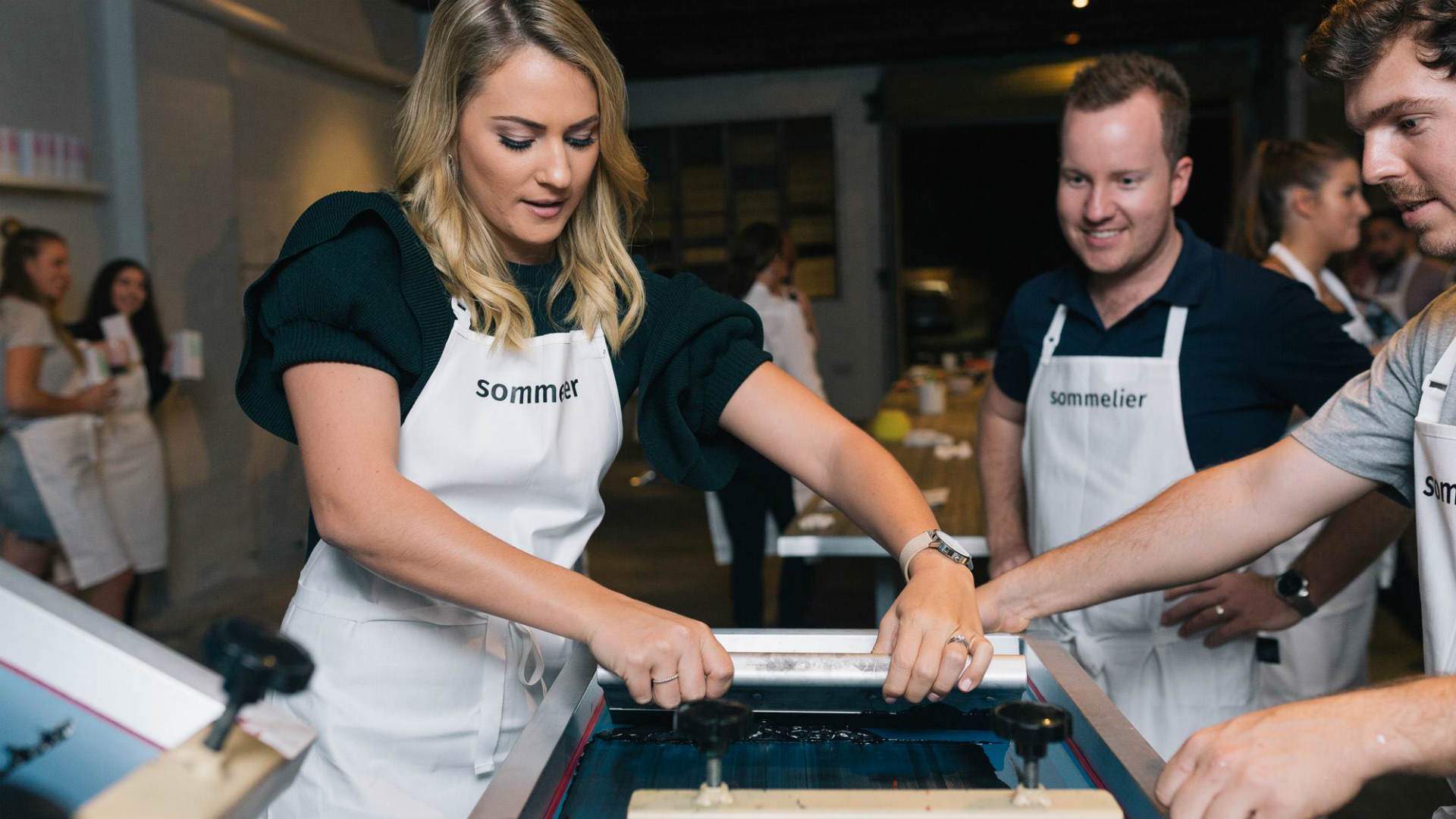 HAVE A TEE PARTY AT A BREWHOUSE
Okay, we know what you're thinking. A tea party, really? But we're not suggesting you spend your birthday sipping from fine china – although there is something to be said for a hot drink and a nice selection of sugary pastries. At Only T, the world's first t-shirt and tea brewhouse, you can enjoy a good cuppa while also creating your own t-shirt, tee (tote) bag or tee (plant) pot — genius, right? Set in a gorgeous warehouse space in Windsor, this unique creative gathering is held every Friday night and Sunday afternoon, but spaces are limited, so book ahead if you're planning to have a big bash.

DON YOUR BEST GOLF DIGS FOR A FEW ROUNDS AT HOLEY MOLEY
Chances are that if you enjoy fun and games, you've already hit a few holes-in-one at Holey Moley on Warner Street. But thanks to recent renovations, even regular visitors to the multi-level putting green will have plenty of new additions to explore. The converted old church now has Stranger Things, E.T., Dazed and Confused and Uno-themed holes with tongue-in-cheek names like Par for the Corpse, The Loop Hole and Draw Fore, plus two 60s- and 70s-style karaoke rooms to belt out your favourite tunes in. The menu has also received a facelift, with highlights including quirky cocktails like the Duck, Duck Joose, which is served in a mini bathtub with rubber ducks.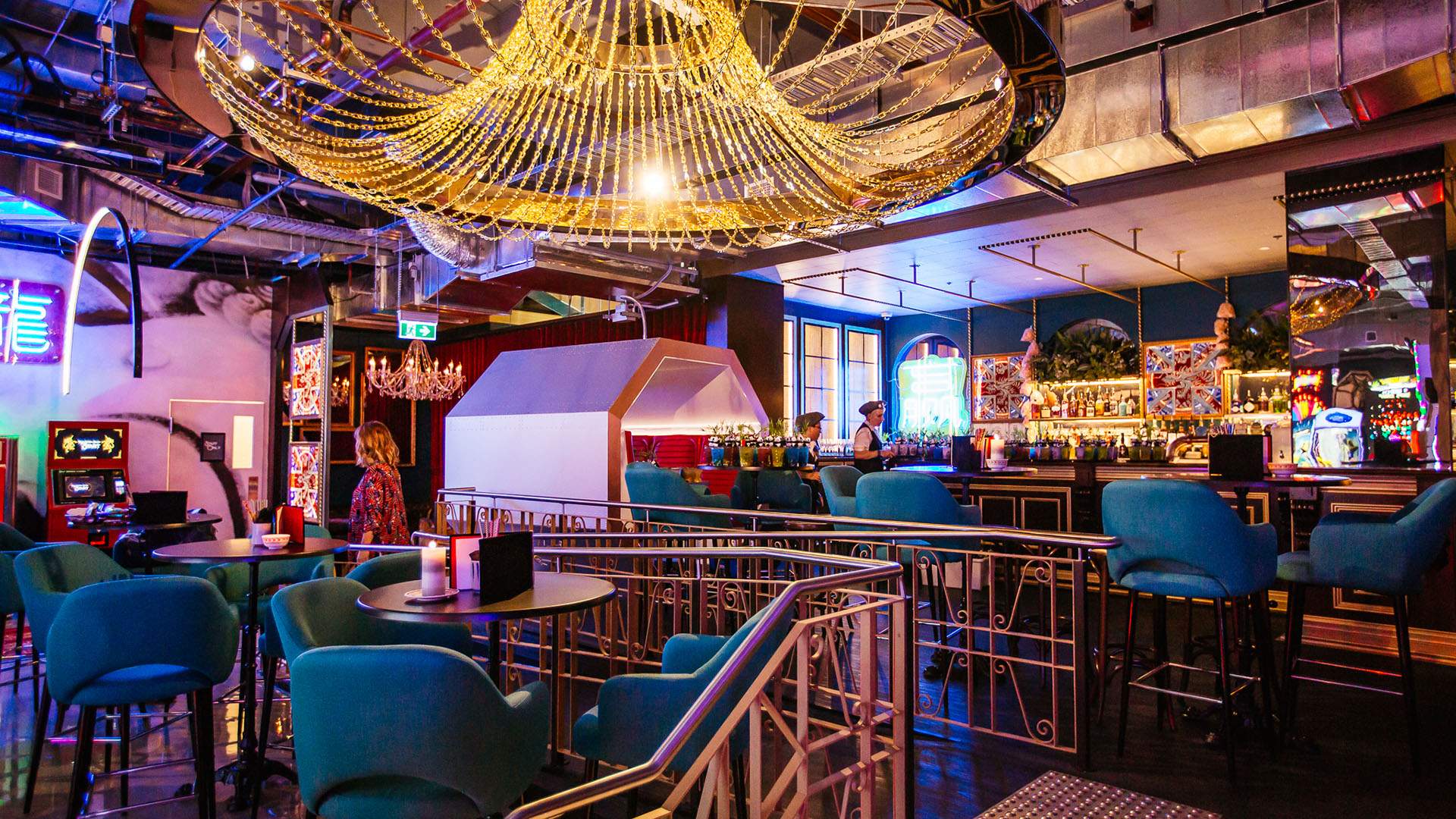 PLAY FOR KEEPS AT B.LUCKY AND SONS
Having a few drinks with your mates is one of life's simple pleasures. But on your birthday, you might want something more — and that's where B.Lucky and Sons comes in. Hidden away behind a pawn shop inside the historic TCB Building, this adults-only arcade bar is brought to you by the same team behind Holey Moley, so you know it's going to be a ripper. Glitzy casino-style chandeliers, lush green ferns and bright red booths are just some of the strange furnishings that give the venue its eclectic vibe. Daytona, Mario Kart and Space Invaders arcade games all make an appearance — except instead of winning something cheap and plastic, you'll get one of the pawn shop's wares, which includes anything from vintage Chanel bags to forgotten vinyls you'd find in your dad's garage.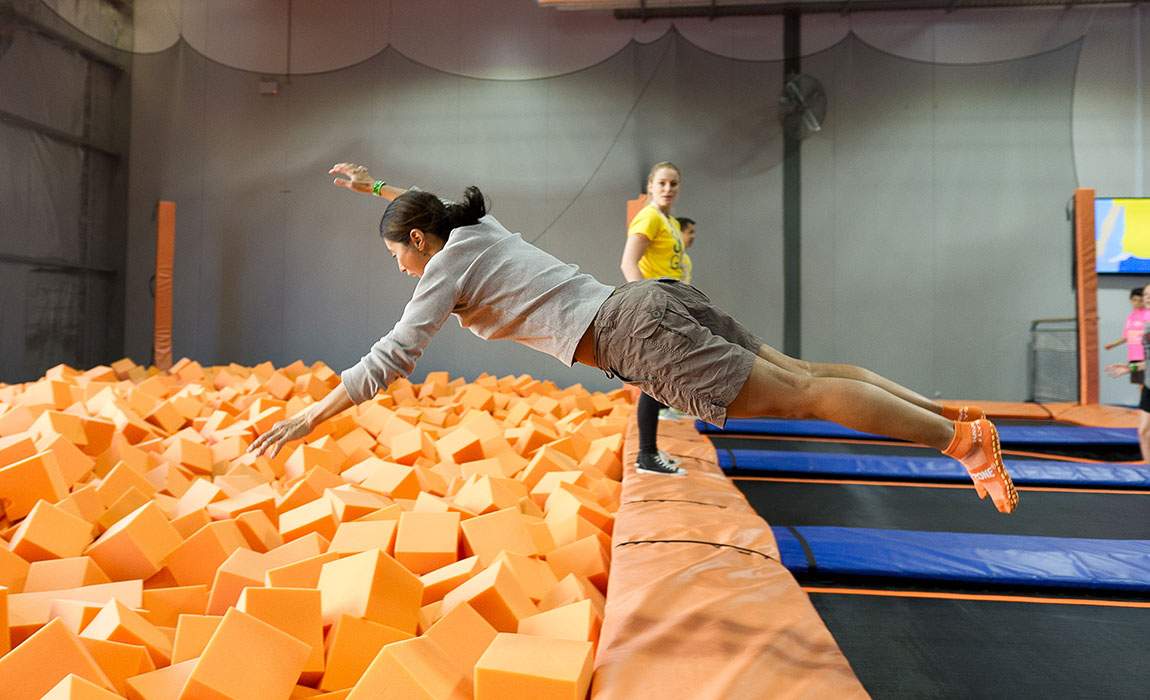 GET BOUNCY AT SKY ZONE'S TRAMPOLINE PARK
Sky Zone is not your average trampoline park. The space has hundreds of connected floor and wall trampolines that make up one huge, springy wonderland. You'll be flipping through the air in no time, whether you meant to or not. When you get tired of literally bouncing off the walls, there's also a surreal Alice in Wonderland-themed laser tag area that'll have you ducking and dodging behind giant chess pieces while attempting to overcome your mates (aka enemy combatants).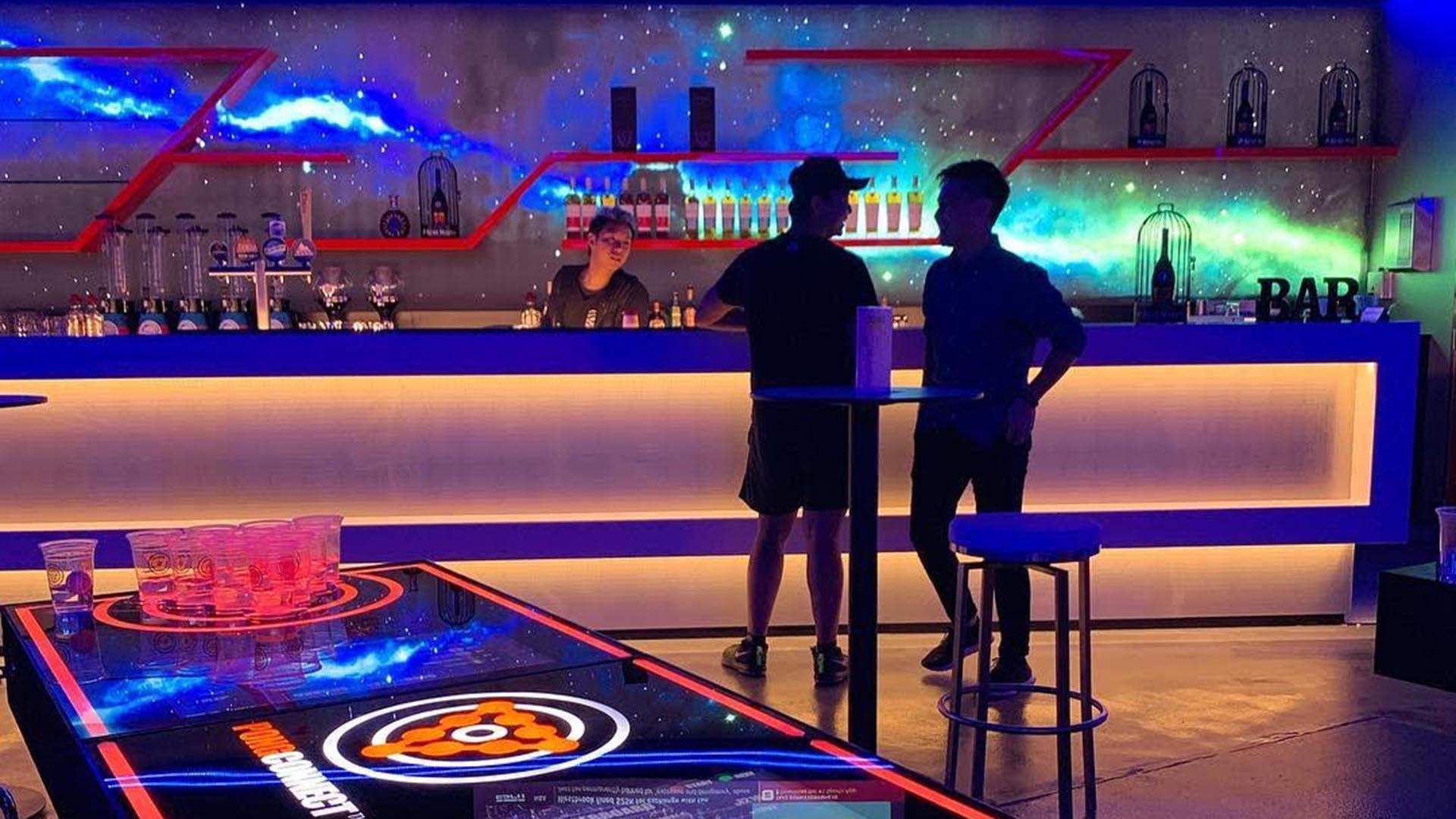 PLAY DIGITAL BEER PONG AT IPONG BRISBANE
Yes, technically this one involves drinking — but it's interactive, so we're letting it past. If you've ever been to a house party, then you've probably played some version of beer pong before. For those unfamiliar with the game, players set up cups filled with beer in a triangle pattern (similar to a ten-pin bowling set-up) and attempt to throw ping pong balls into each other's glasses. If you land a ball in one of your opponent's cups, they have to drink the contents. It's usually a pretty good time, and iPONG in MacGregor has taken it up a few notches. Featuring neon-lit tables with crazy sound effects, dazzling lights and smart sensors that track your progress, these high-tech tables take the old-school game to a whole new level.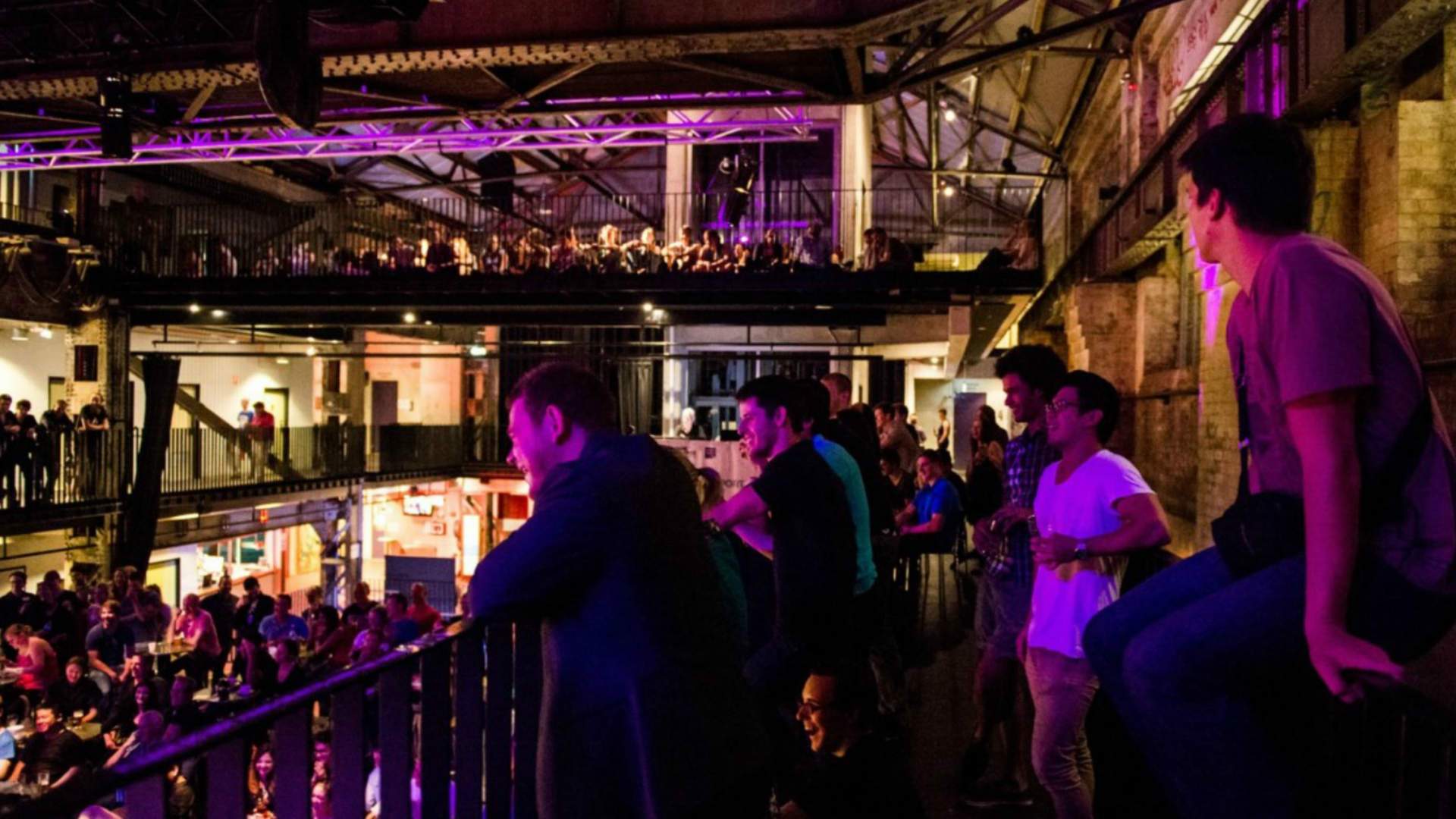 CATCH FREE COMEDY AT BRISBANE POWERHOUSE
Love a good laugh? Well, prepare yourself for an hour full of smile-inducing fun at Brisbane Powerhouse's free hour of comedy. Every Sunday from 5pm, a bunch of talented Australian and sometimes international comedians grace the stage to bring you cracking stories and hilarious one-liners that your dad could only dream of thinking up.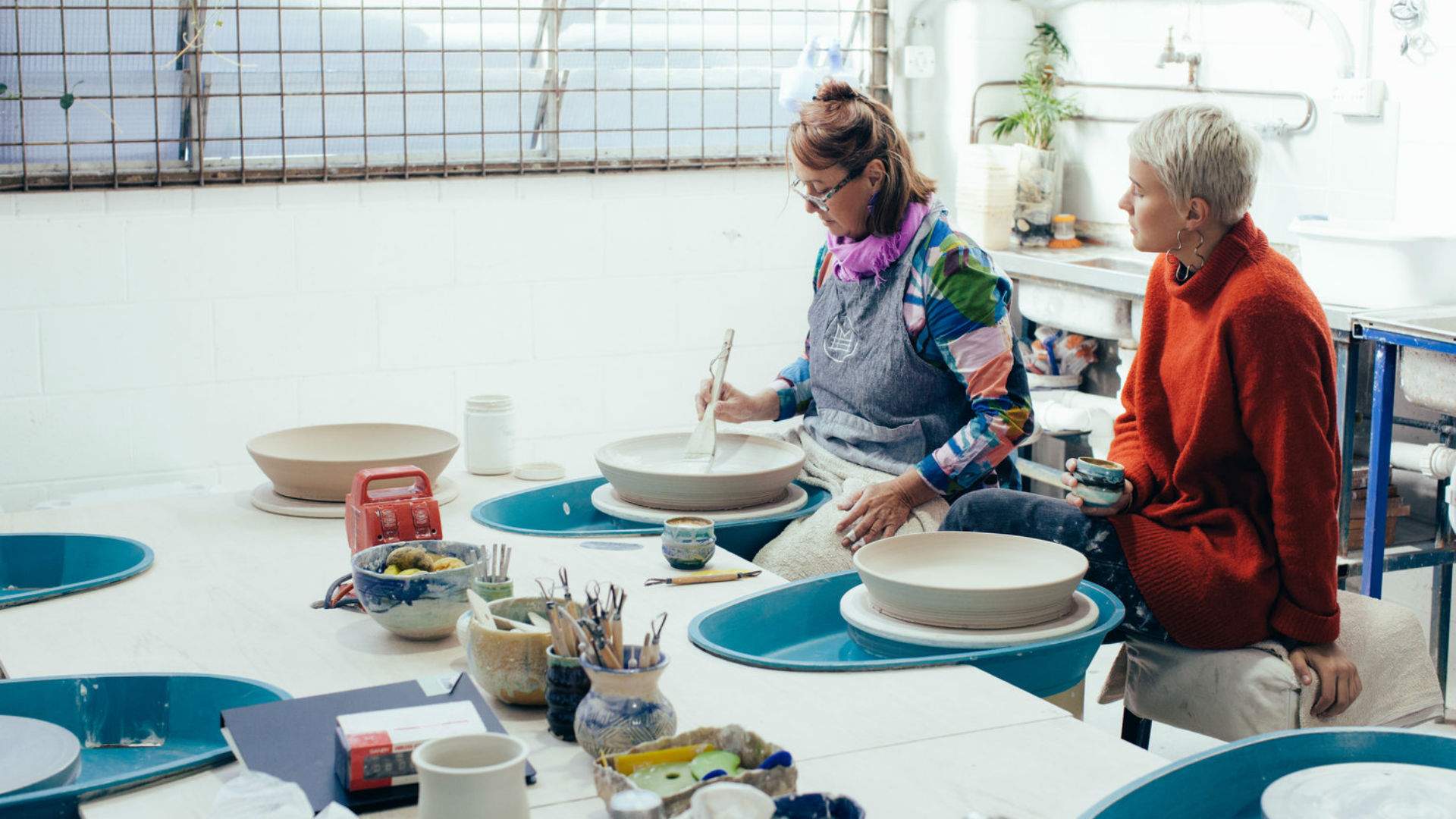 GET CRAFTY AT MAS & MIEK CERAMIC HOUSE
If we learned anything from Demi Moore in Ghost, it's that mucking around with pottery and clay is a surefire way to put a smile on your dial. So, why not grab your closest pals and head over to Mas & Miek Ceramic House's hip warehouse space in Newstead for a beginner-friendly hand-building session? Unfortunately, there'll be no Patrick Swayze encounters, but you will learn how to make your own ceramic household items like cups, plates and even incense holders.
Seize the day, make your everyday moments count and get rewarded all the while with Suncorp.
*Issued by Citigroup Pty Limited ABN 88 004 325 080 AFSL No. 238098 Australian credit licence 238098.
Top Image: Only T.
Published on July 23, 2019 by Eleanor Scott