Coming Soon: Australia's New 'Monopoly' Theme Park Will Get You Passing Go in Melbourne From October
Tickets are now on sale for this board game come to life, which includes a 'Monopoly' store, 'Monopoly' cafe and 'Monopoly' challenges.
When late October rolls around in Australia, Monopoly will no longer just be a game: it'll be a theme park as well. Already open in Hong Kong, Monopoly Dreams is heading Down Under, setting up its second Monopoly attraction in Melbourne Central. On the agenda: feeling like you've just stepped into the board game IRL in a 1700-square-metre space filled with all things Monopoly.
Expect to hear the word Monopoly a whole lot — right now while reading about this news, and in general at this Monopoly haven. Monopoly Dreams launching in the Victorian capital isn't a new development, but the official opening date is. If you're keen, mark Saturday, October 21 in your diary. Also, you can start buying tickets now, too.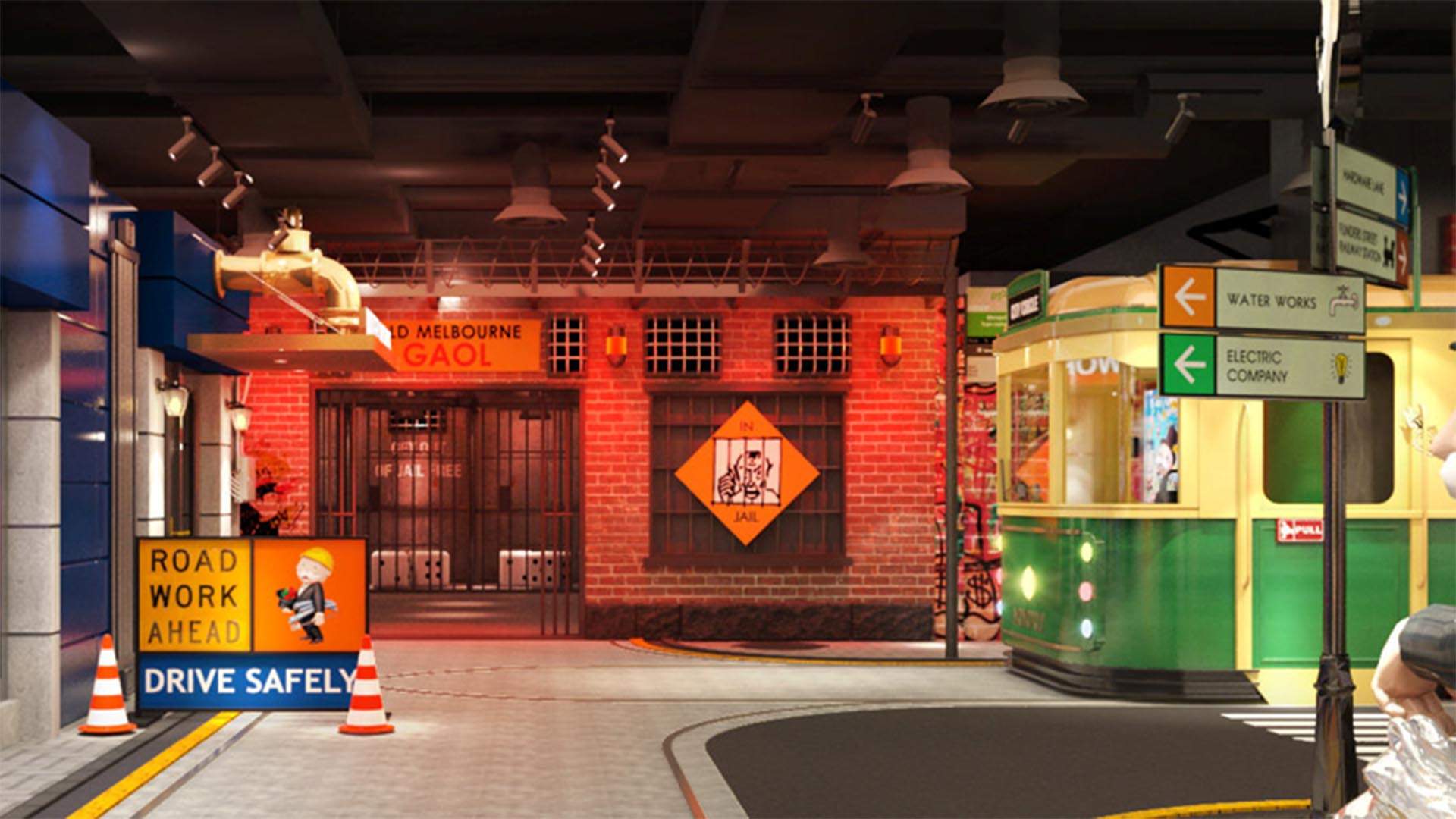 It's the game that's caused many a childhood dispute, and plenty more between adults as well. Thanks to its ever-growing range of themed versions, it has let players buy everything from Game of Thrones' King's Landing to AFC Richmond's Nelson Road Stadium from Ted Lasso. And, it's now going the IRL bricks-and-mortar route on Melbourne Central's lower ground level.
If you're wondering what a Monopoly theme park entails, that's hardly surprising — and the answer isn't just a life-sized version of the game that everyone has played more than once. Rather, the venue is taking a chance on bringing Monopoly elements beyond the board, building a Monopoly city that includes water works, the electric company, the bank and Mr Monopoly's mansion. And yes, there's a jail. Presumably you don't go directly there upon entering, but you can get your mugshot taken within its walls.
When you walk through the doors, you'll also find carnival games. It wouldn't be a theme park based on a board game if playing games wasn't a big part of the attraction, of course. Expect challenges as well — and, in the mansion, there'll also be a vault and gallery, alongside a 4D cinema screening a movie about Mr Monopoly and his dog Scottie touring Melbourne locations — plus the opportunity to create your own customised Monopoly title deed.
For bites to eat, patrons can hit up the Monopoly cafe. And if all this Monopoly talk has you wanting to play Monopoly or buy Monopoly merchandise, Monopoly Dreams will also feature Australia's first and only dedicated Monopoly store.
Catering for audiences of all ages — so, you'll have kids for company, but it's open for adults without children in tow — Monopoly Dreams will take visitors around 60–90 minutes to enjoy the full experience.
"Our team has worked tirelessly to create an immersive experience that captures the essence of Monopoly and transports guests into a magical world of excitement and imagination," said Monopoly Dreams General Manager Mark Connolly.
"We are thrilled to announce that tickets are now available, giving fans the opportunity to be a part of this extraordinary adventure."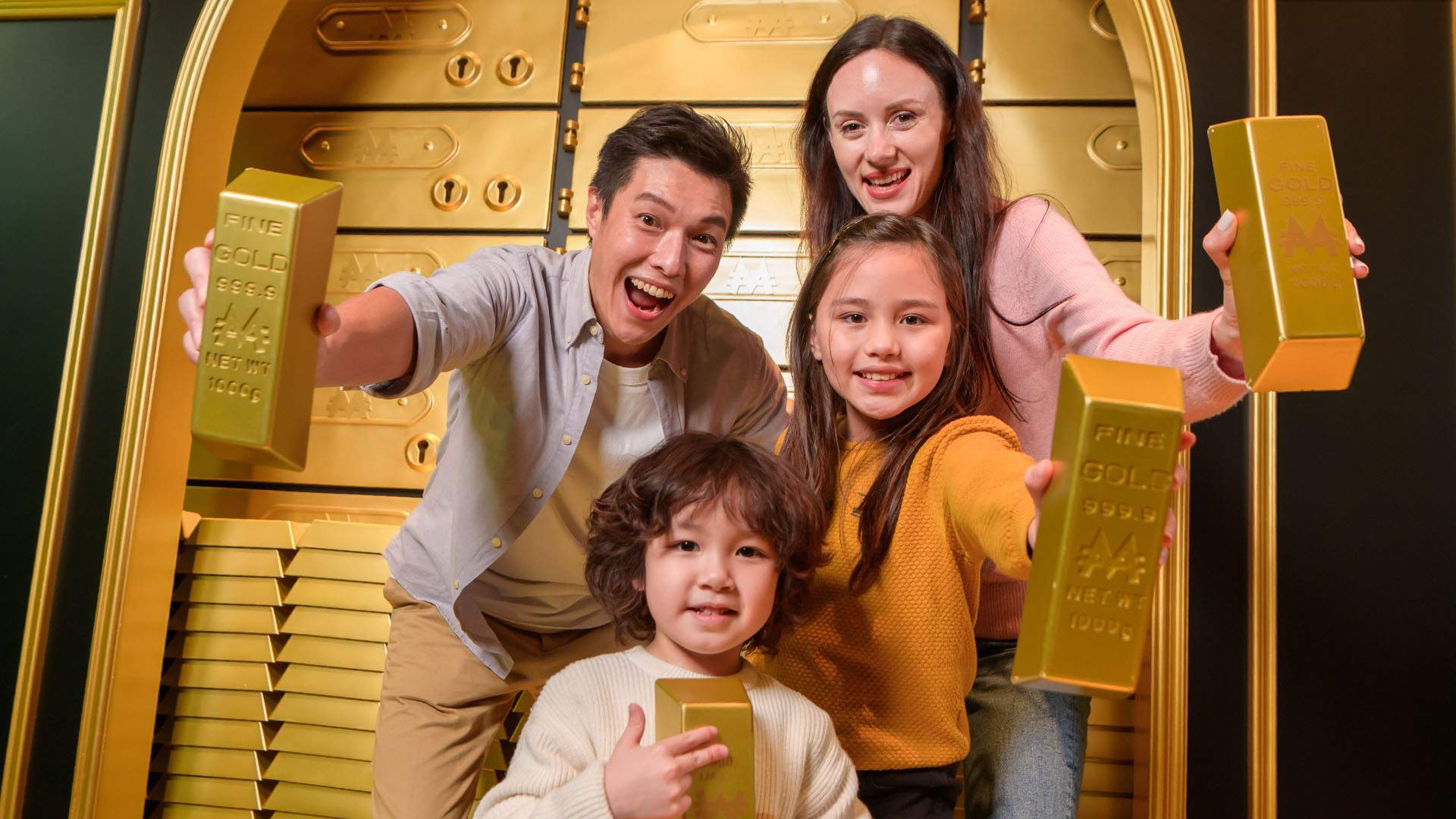 Monopoly Dreams will open on Saturday, October 21 at Melbourne Central, Lonsdale Street, Melbourne. Head to the venue's website for tickets and further details.
Top image: Tony Gough.
Concrete Playground Trips
Book unique getaways and adventures dreamed up by our editors