TRAVEL & LEISURE
Qantas Is Now Selling Its Coveted PJs If You Want to Pretend You're Living It Up in Business Class
Live your best high-flying life — at home — for $25.
With Australia's borders firmly shut, international travel has been relegated to the realm of dreams. And it looks like it'll be staying there for a good long while. But, at least, in those dreams you can be living it up in Business Class, channeling your best high-flying, jet-setting self. It's all thanks to Aussie airline Qantas, which is now delivering its pyjamas, amenity sets and other in-flight goodies straight to your door.
With flights suspended and many of the group's planes grounded, the airline company has an oversupply of all those fancy business class items, including branded threads, premium plane snacks and toiletry packs stocked with Aspar skin products. We're talking printed eye masks, T2 tea bags, shea butter hand cream and sweet orange lip balm for days. And instead of going to town on all those extra smoked almonds and Tim Tams, Qantas has gathered the surplus and created a bunch of upscale care packages, available for shipping Australia-wide.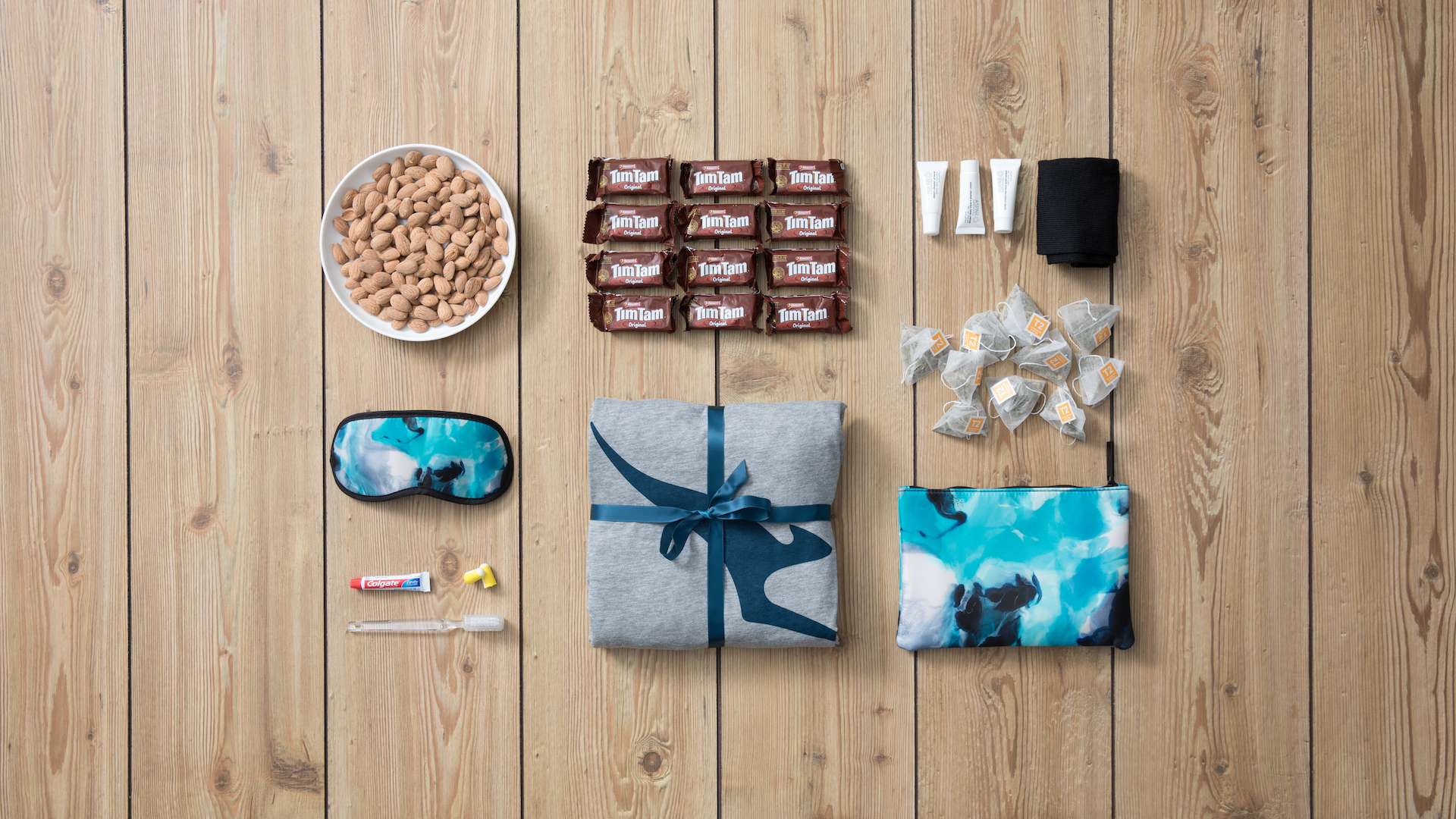 Clocking in at $25 (delivery included), the limited-edition packs are an easy way to cheer up a glum mate in lockdown or that relative who's battling serious travel withdrawals. Or hey, just nab one for yourself, don those pjs and infuse your next couch session with some swanky business class vibes.
You can send up to ten of the care packages to addresses anywhere in Australia, by heading to the website. You'll need to be a Frequent Flyer club member first, but Qantas is currently offering free sign-ups. And, if you want to save your dollars, packs can also be purchased using 4350 Qantas points a pop. After all, it's not like you'll be spending them on overseas flights anytime in the near future.
You can buy Qantas' Care Packs online, using cash or points.
Published on August 14, 2020 by Libby Curran