TRAVEL & LEISURE
The Ten Best Beaches Near Brisbane
Summer smells like sunscreen, feels like sand between your cheeks and looks like old men in Speedos.
Summer smells like sunscreen in your eyes, feels like sand between your cheeks and looks like old men in speedos. And while it mightn't be the most glamorous season, we wouldn't have it any other way. Put down the hair straightener and forego makeup, summertime weekends are made to be spent outside the city's confines – it's time to hit the beach once more.
BURLEIGH, GOLD COAST
Downtown Burleigh has gone from the small-town fish and chips, thai takeaway and cold rock ice-cream I knew well to a hive of small bars, boutique shops, #cleaneating green juices, craft beers and hipsters on fixies. What happened and why, I don't know, but it's made apré beaching a whole lot more fun for 20 to 30-somethings. The fruit shop on James St sells those juices topped with fruit everyone has, The Pocket serves up delicious filled pitas for lunch and Ze Pickle, Bin 12 or Justin Lane are great places to go after dark.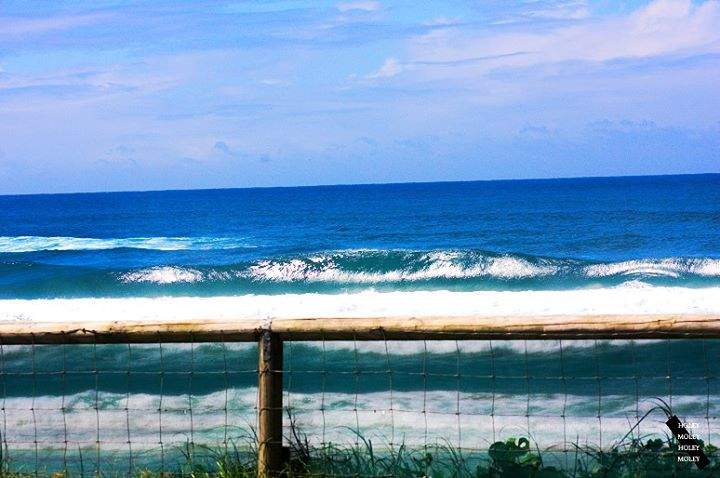 COOLANGATTA, GOLD COAST
As far as my knowledge alludes me, Coolangatta is the only beach across the road from a cinema. So when the middle of the day hits and UV rating is simply too hot to handle, check the times and catch a blockbuster. We're always told to keep out of the sun in the middle of the day, so combine beach and movies and you've got yourself a relaxing day. If you're feeling extra adventurous and the conditions are right, swim your way around the headland to Rainbow Bay.
COOLUM, SUNSHINE COAST
Not only does Coolum offer great surf on its patrolled beach, the surrounding restaurants and shops will keep you entertained long after the summer season ends. For a post-swim bite to eat try Harvest and Raw Energy, and if your sweet tooth is calling stop in at Gelato Mio which serves up delicious ice cream – try the mascarpone with pear and walnuts. If DIY dining is more your style, take a picnic to devour as you look over the beach from the adjacent park. Or, you could throw a few snags on one of the free BBQs and watch the waves roll in.
CURRUMBIN, GOLD COAST
Currumbin is a favourite for it's small-town vibe that other beaches lack. Off the main drag, the small road is home to houses, small shops and cafes on one side and grass, dunes and beach on the other. Enjoy breakfast from the top floor of The Beach Shack, or grab a beer at Vikings Surf Club for panoramic beach views. Climbing Elephant Rock for your own Titanic moment is also a must.
KINGS BEACH, SUNSHINE COAST
A jewel in the crown of the Sunshine Coast's beaches, Kings Beach is bit of a busy family spot, but nonetheless a great place to bake. Before laying your towel out, and if you make it up early enough, on Sunday mornings the Caloundra Street Fair markets are at Bulcock St until 1pm are worth a visit. A highlight is warm croissants from the bake-on-site French patisserie – heaven. For the young, or the young at heart, Kings Beach also has it's very own water park. You'd be crazy to not want to run through what is essentially a giant sprinkler.
MOOLOOLABA, SUNSHINE COAST
The beauty of Mooloolaba not only lies in the pristine sands themselves. See and be seen strolling the well-landscaped Esplanade where you can pop into boutiques, grab a coffee with friends or enjoy a long lunch. Mooloolaba offers more than a beach day, but a day to be out and about socialising and shopping. But if your goal is to get away from the hustle bustle of city life, be sure to stroll south from Mooloolaba the point of The Spit.
NOBBY BEACH, GOLD COAST
One for those who like a beach less travelled. On my last visit there were four lifeguards just for us - drowning is not possible. Down the beach, next to the surf club is BSKT cafe. They serve up all sorts and cater to those only eating coyo, bee pollen and kale. Along the GC Highway is the main Nobby's strip and here you'll find tapas bars, boutique stores and The Smoothie Shack (yeah, that one the bikies love - live a little). So like Burleigh, this place has hip aprè beaching but with more space to lay your towel. From Nobby take the 15 minute walk south and climb North Burleigh headland. From here you get spectacular views of the GC skyline.
TALLEBUDGERA CREEK INLET, GOLD COAST
What many probably don't know is that just around the corner from the ever-getting-busier Burleigh is Tallebudgera Creek inlet. If you're a chump with navigation walk around Burleigh Headland until you find where Tallebudgera Creek meets the ocean – here are two generally quite empty surf-less beaches. Surf-less needn't mean boring – take the chance to relax without dumping waves (here's looking at you Kurrawa), re-teach yourself to float or challenge yourself to swim from one beach bank to the other. With the green forest of the headland, golden sand and bright blue ocean this truly is picturesque.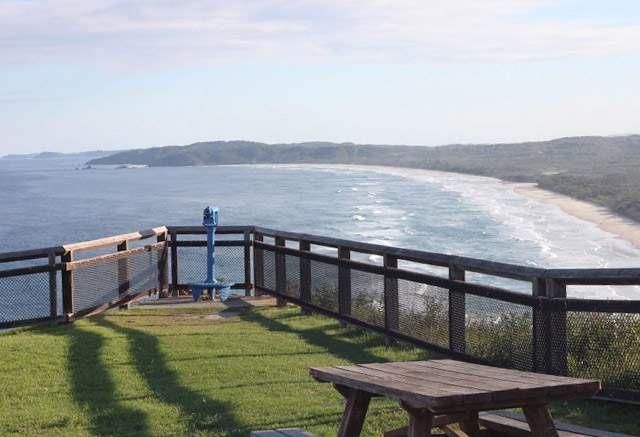 We've all been to main beach at Byron, but if you were local, wouldn't you want somewhere more, er, private? Popular with Byron's residents (and by popular we mean quiet, peaceful, serene), Tallow Beach is south of the lighthouse and backs onto total bushland. Bringing your own snacks is a must, and if you look closely, in the surrounding dunes the locals have created hidden tables and chairs to while the hours aways. Pure escape, pure cool.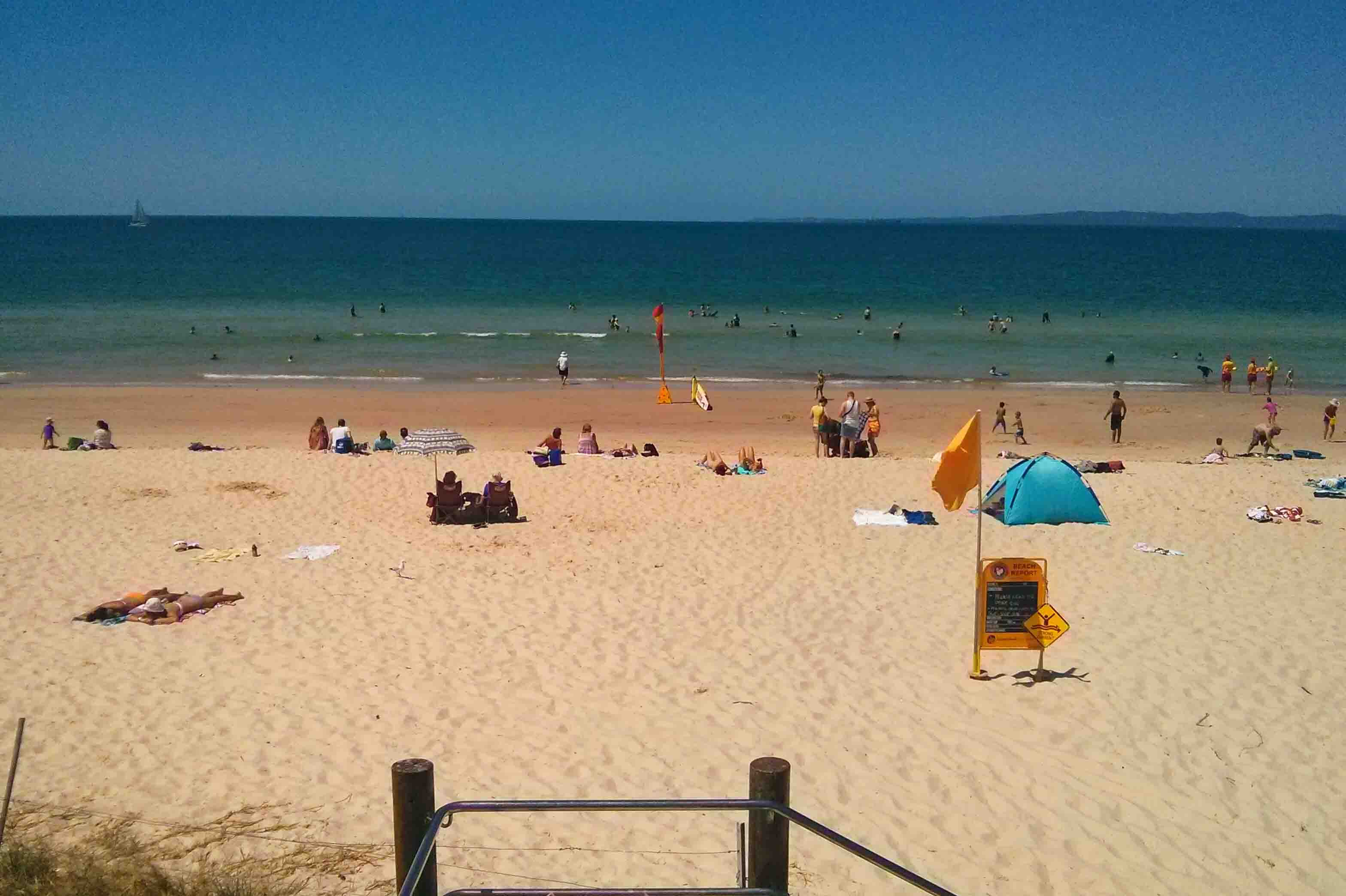 Unsuspecting, Bribie Island's Woorim Beach is both beautiful and mostly flat. With Moreton Island situated 15km east, it creates a sort of wave break meaning swell never makes it above 1m high – hello baby waves. While there isn't too much happening on Bribie (except maybe a tea party with your nan, or someone else's nan), the surf club serves up a mean fisherman's basket and you can always cross to the inland side of the Island, hire a boat and cruise up and down Pumicestone Passage for the afternoon.
Published on December 03, 2013 by Daniela Sunde-Brown