TRAVEL & LEISURE
The Eight Best Outdoor Swimming Pools in Brisbane
The beach might be a trek away, but there's always a city oasis beckoning you to leave work early.
Come summer in Brisbane, you can be forgiven for thinking you're living in a Billy Idol song. Yes, it's hot in the city, both day and night. Hiding in air-conditioned comfort is one way to beat the heat, but having fun outside is all part of living in Queensland. That's where outdoor pools come in, offering the ideal way to cool off while enjoying the warm climate.
Throughout the length and breadth of the city, there are plenty of places to take a dip, both during sun-strewn hours and balmy evenings. So where should you enjoy a swim, splash around and soak away the scorching temperatures? Here's eight outdoor pools to try out.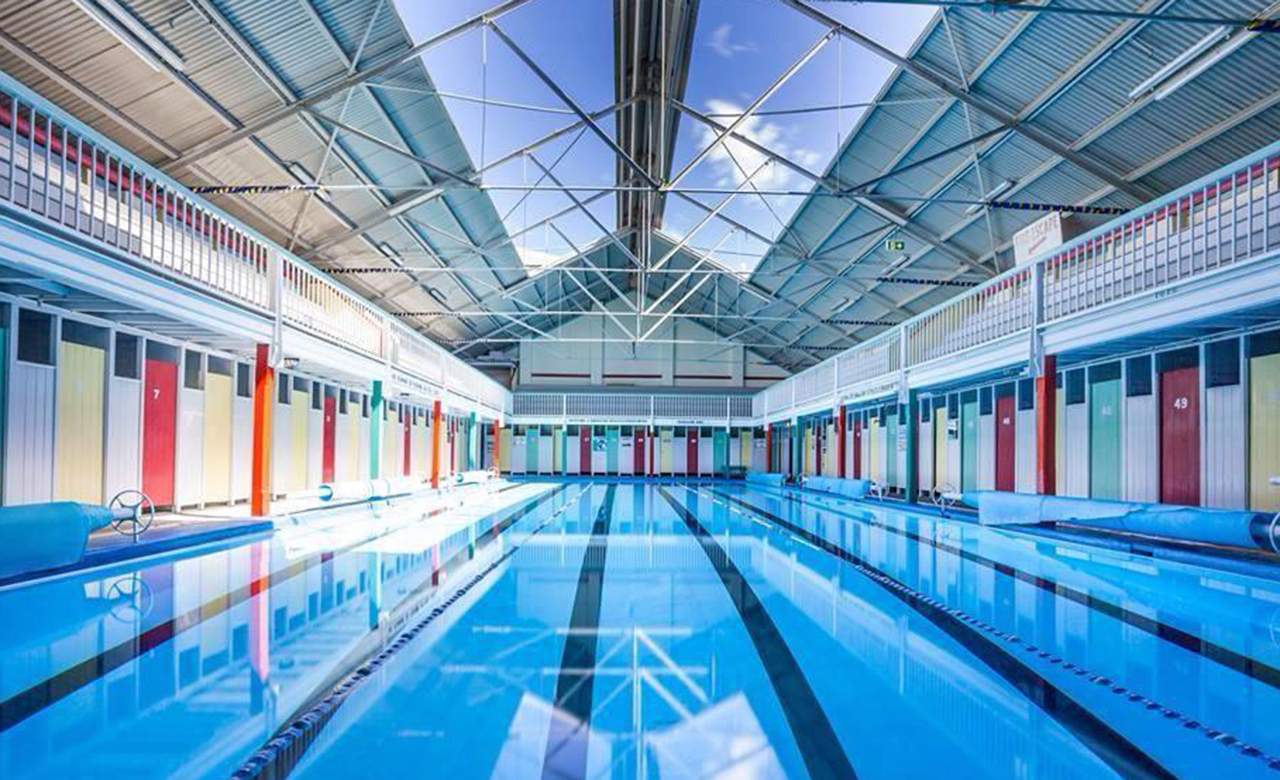 There's much to enjoy at the city oasis that is the Spring Hill Baths: the central location, the year-round operating hours and the heated waters, just to name a few of its many conveniences. There's also a long list of classes, if something more than a waterlogged chill-out session is your thing. So far, so good — and then there's the historical angle. The heritage-listed swimming spot's main claim to fame its status Brisbane's first in-ground pool, and it comes complete with classic-styled changing rooms and grandstand seating as a result. Whether pacing laps for fitness, or getting wet during a dive-in movie, there's no other place like this rare water-dwelling gem.
14 Torrington Street, Spring Hill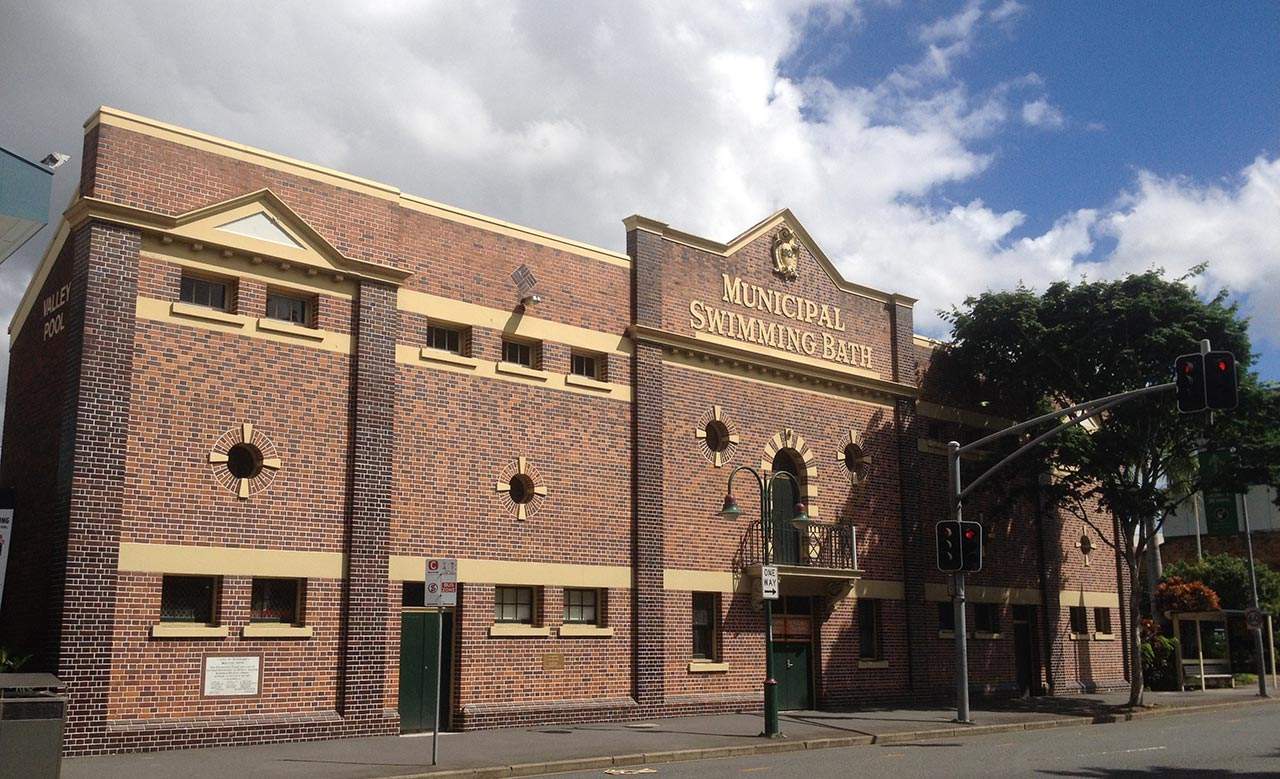 You've driven, walked and probably even stumbled past the distinctive red brick building on the edges of Fortitude Valley numerous times, but have you ever been inside? If you went to high school in Brisbane, you may have been bussed in to the Valley Pool for your annual swimming carnival; however, there's more to the Wickam Street icon than sporting competitions and screaming teenagers. Designed by city architect AH Foster and built in 1925, the high walls hold within the usual array of aquatic activities, as well as an inimitable open-air atmosphere. This might just be Brisbane's coolest swimming hole (pun intended).
432 Wickham Street, Fortitude Valley. Image: Kgbo.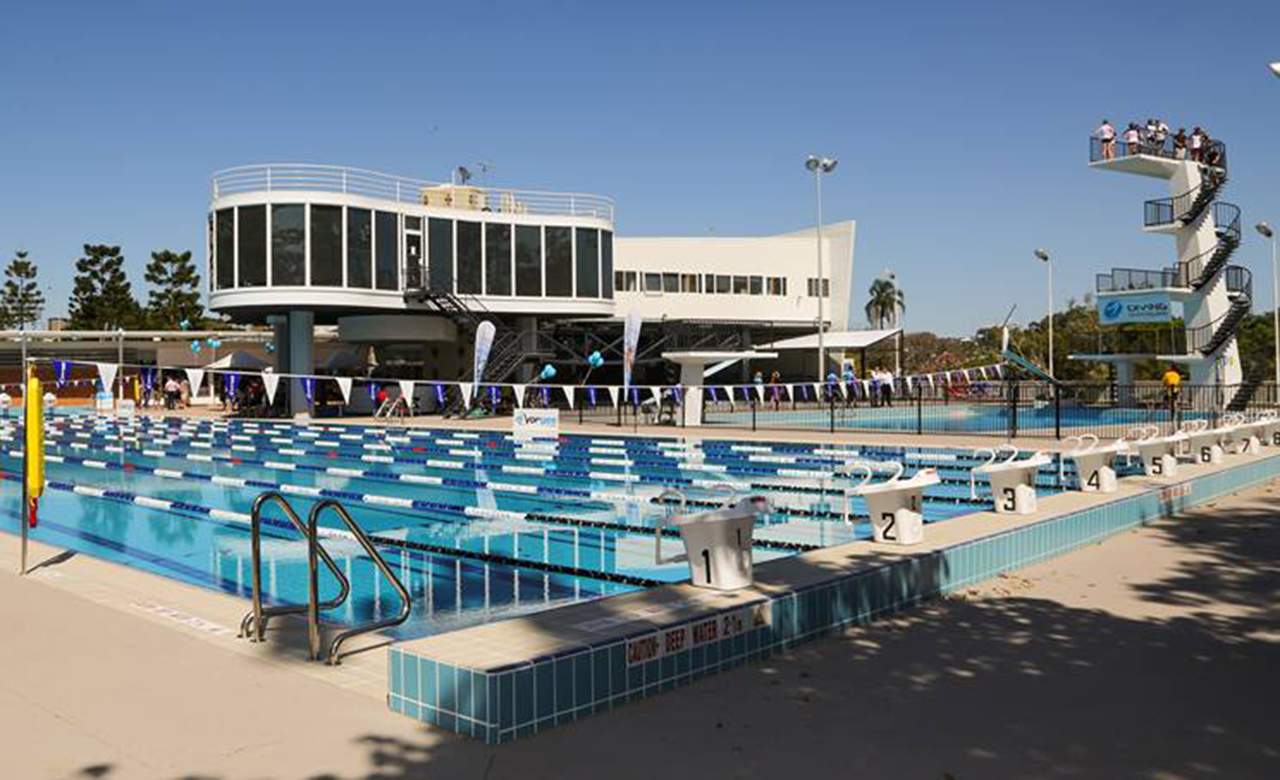 Another venue keeping things wet and wild within a stone's throw of the CBD, the Centenary Aquatic Centre doesn't just let you bathe in a heated pool, or bask in the sun at the pool deck cafe – it also lets you dive into the action. If jumping from great heights into refreshing waters below sounds like your idea of a good time – and it does, admit it – then this is the place to go. Make no mistake, the operational diving platform is an undeniable drawcard for Spring Hill's second water wonderland. You can also get sweaty before your swim by visiting the on-site health club.
400 Gregory Terrace, Spring Hill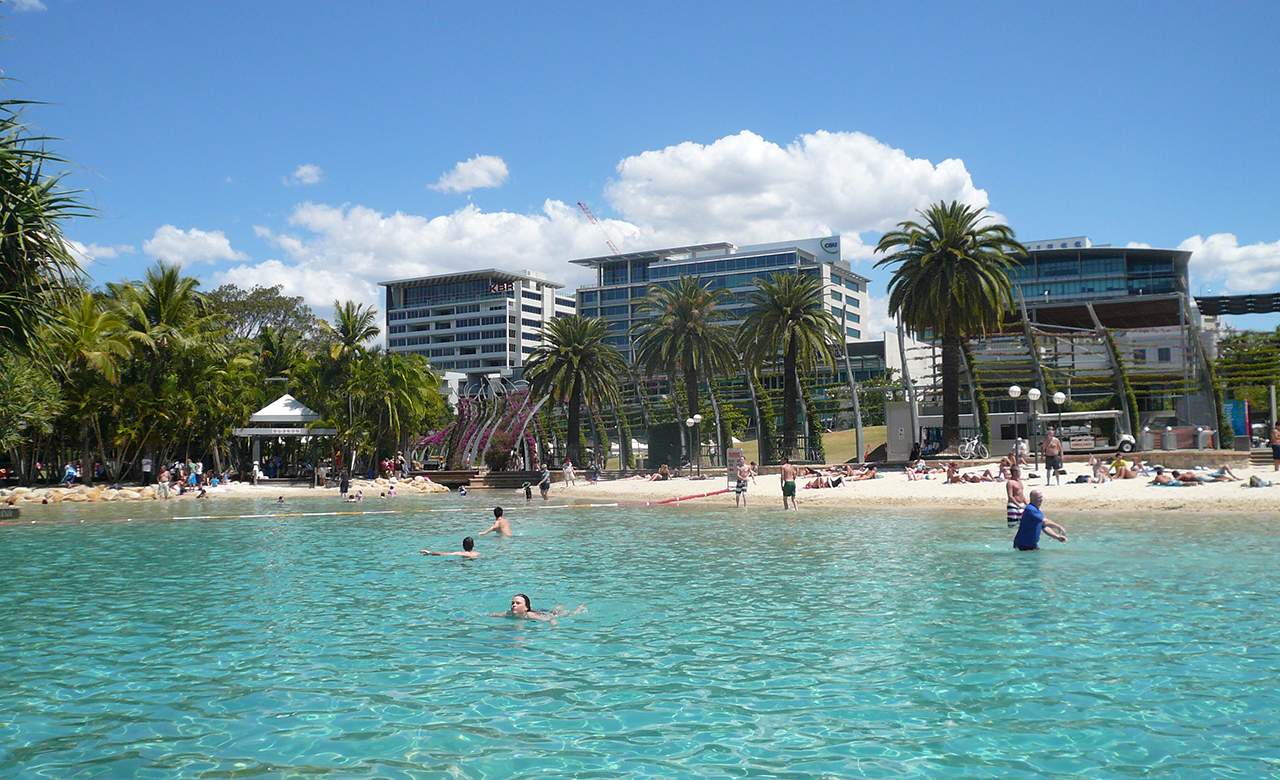 Nothing says inner-city swimming like Streets Beach at South Bank Parklands, as man-made as that beach may be. Perhaps the vantages over the brown Brisbane River make it seem more appealing, or perhaps it's the holiday-like vibe that emanates from the sight of sand and water so far from a coastline; either way, Brisbane's only beach in the middle of the city is a lagoon-like landmark. There may be no surf, but there is plenty of sun and fun. Don't forget, South Bank also boasts two other aqua spaces: the boat pool, lapping closer to the river's edge; and the Aquativity interactive water-play park.
Stanley Street Plaza, South Brisbane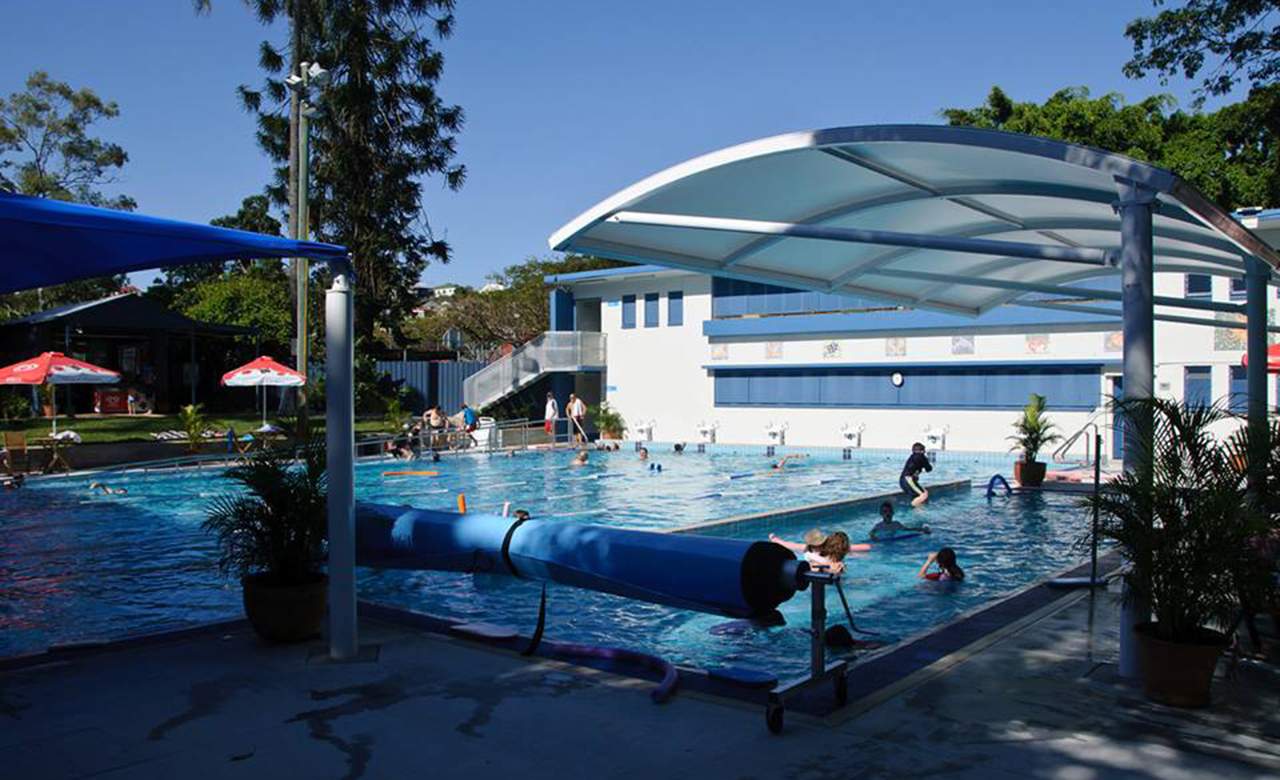 When it comes to location, few outdoor pools can beat Ithaca, nestled as it is among the leafy expanses of Paddington and across the road from Suncorp Stadium. Cafes, bars and restaurants are just a short stroll up the street for those in search of some post-swim refreshments (if the dip itself hasn't done the relaxing trick, that is). The nearby highways might be bustling; however, inside the grass-lined confines of the complex, there's nothing but serenity. Splash about in the saltwater pool, or read a book in one of the many shady areas. The choice is yours.
131 Caxton Street, Paddington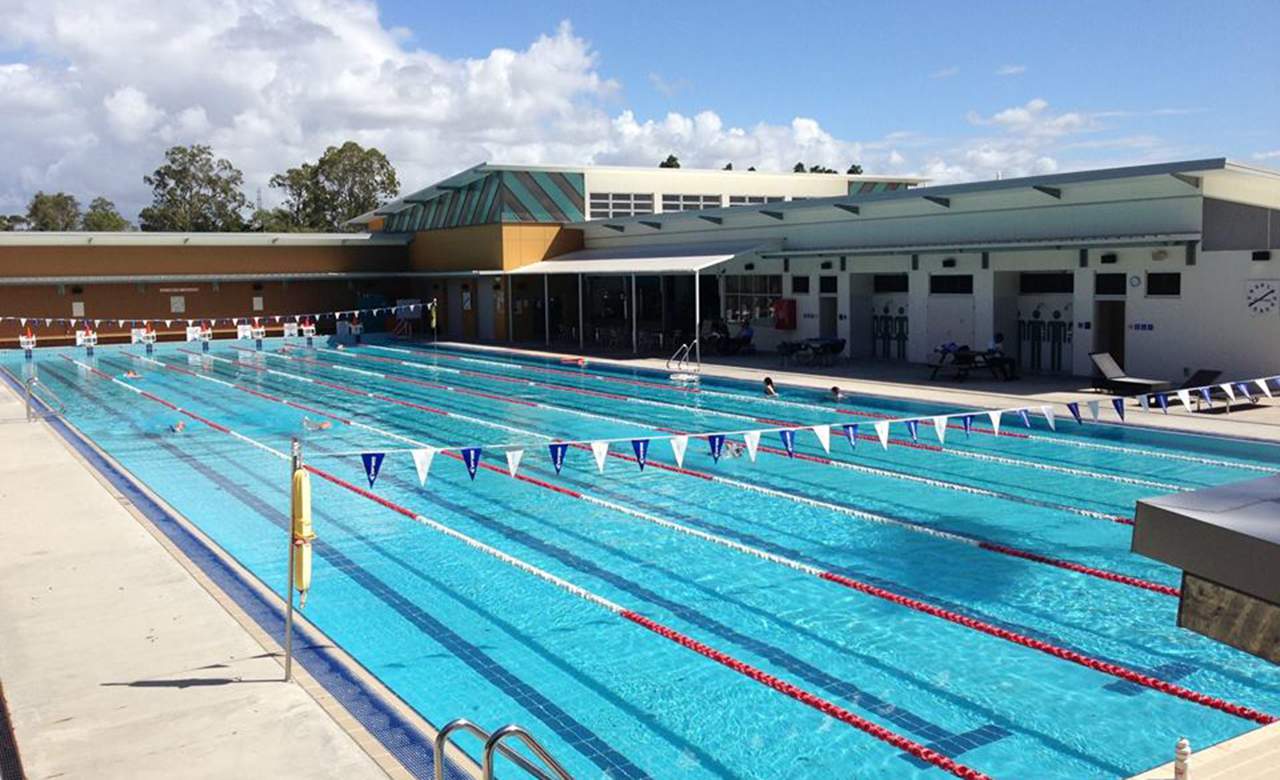 Located within the Colmslie Recreation Reserve at Morningside are two pools and a water play park just waiting to get you wet. The Colmslie Aquatic Centre may be a newer addition to Brisbane's map of public swimming spots, opening in 2010, but it remains an enticing one nonetheless. Both pools are heated and accessible all-year round, and play host to squad training as well as fitness classes. Head to nearby Oxford Street at Bulimba afterwards for a bite to eat, bring a picnic in the park next door or drop a reel at the on-site fishing platform to perfect your summery excursion.
400 Lytton Rd, Morningside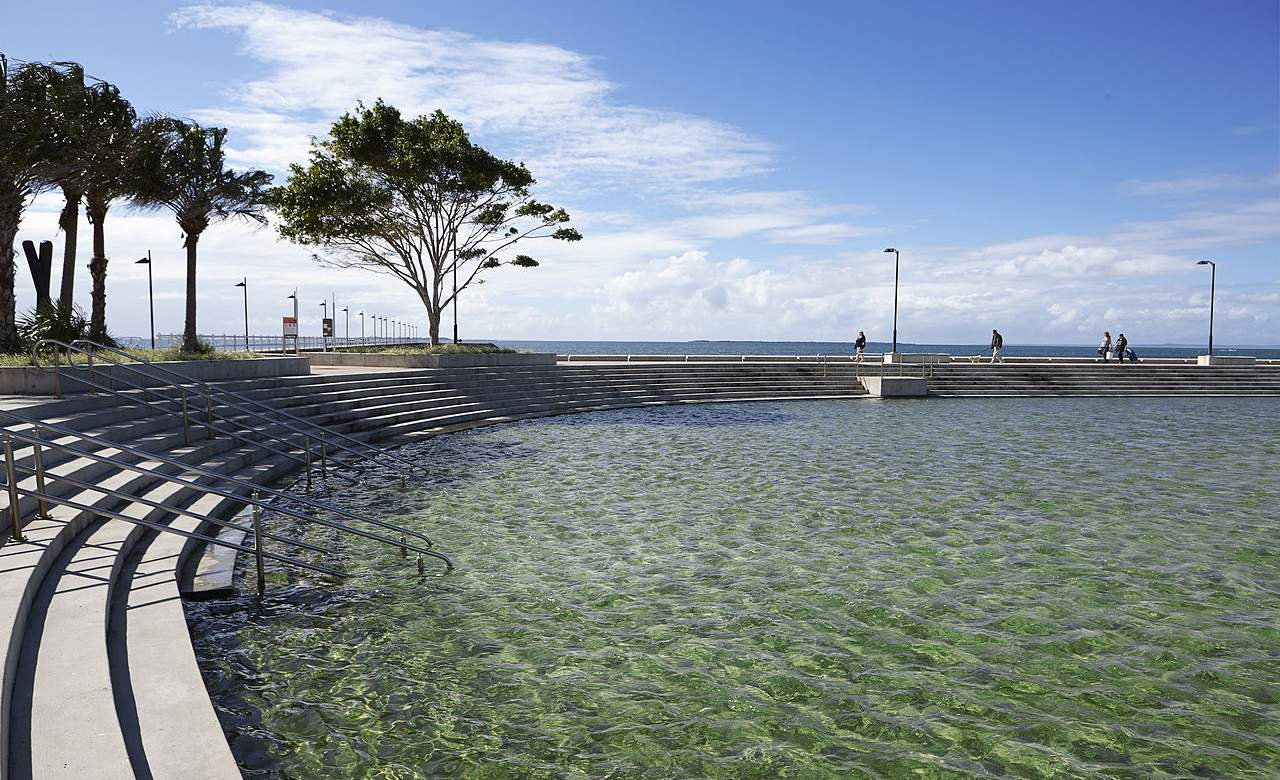 Brisbane isn't a beach city, but venture out of the CBD, away from the shadows of tall buildings and past the suburban sprawl, and you can find the holy grail of outdoor pools. Yes, if you head east until you can't go any further, you'll find a fine example of a man-made area filled from the sea and replenished by the tide. Built during the 1930s depression as part of the Unemployment Relief System, the Wynnum Wading Pool is the ideal place to enjoy the warm weather with an ocean view. Swim, wander along with your feet in the water, breathe in the sea breeze and even spot a few migrating crabs or two. Isn't that what everyone wants to do?
Wynnum Esplanade, Wynnum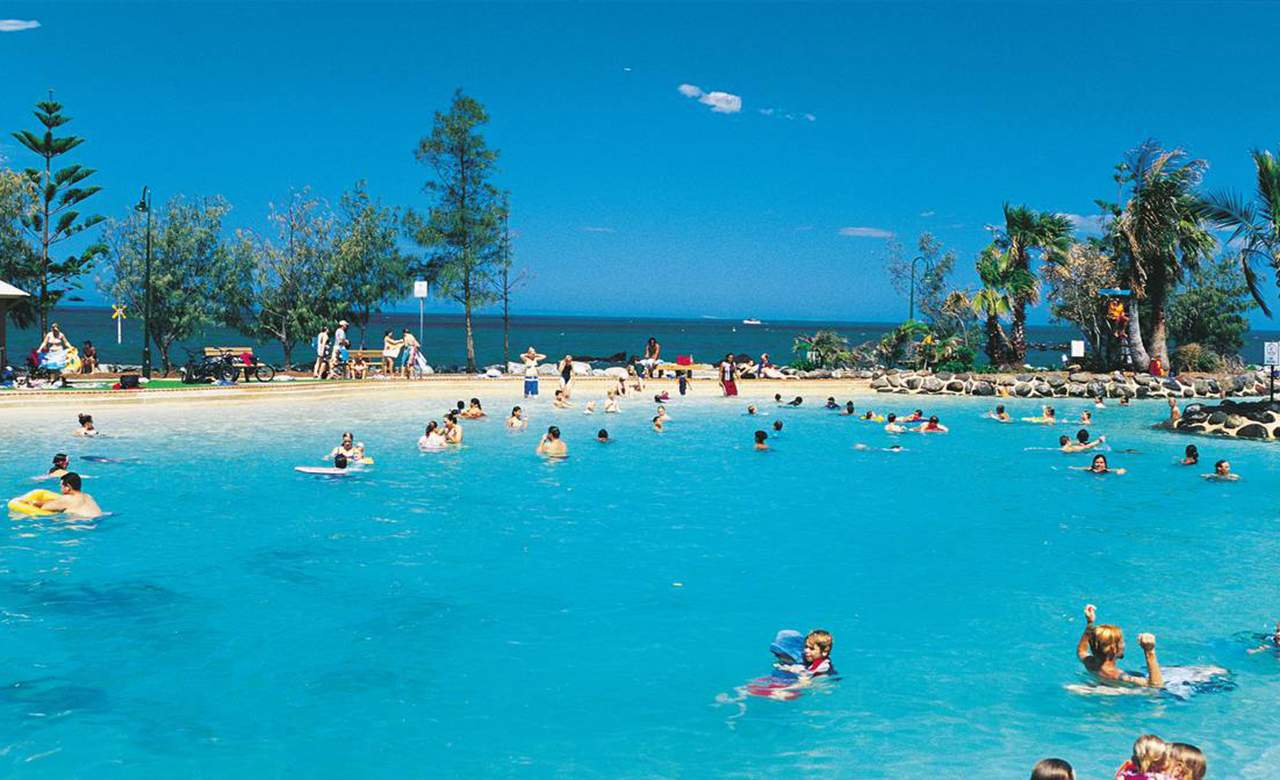 Sure, there are plenty of beaches north of Brisbane, but not everyone has a few hours to spend on a road trip. If you're after some natural watery bliss but don't want to drive too far to get your fix, head to the Settlement Cove Lagoon at Redcliffe. Overlooking Moreton Bay, the site offers sand and sun right next to the surf, as well as wading and swimming areas for those who prefer their dips to be free from the ebbs and flows of the tide. Like all great waterside locations, Settlement Cove also features barbecues and picnic tables, because nothing says summer in Brisbane like a swim followed by a feast of grilled meat.
Redcliffe Parade, Redcliffe

Published on January 16, 2015 by Sarah Ward