TRAVEL & LEISURE
This New Home Workout from Koala and Retrosweat Is Dripping With 80s Australiana
Twelve retro-tastic mini-episodes that'll have you carving up your living room.
This New Home Workout from Koala and Retrosweat Is Dripping With 80s Australiana
Twelve retro-tastic mini-episodes that'll have you carving up your living room.
Its usual mission is to help optimise your lounging time, by hooking you up with comfy, affordable beds and sofas. But from this week, Aussie online furniture brand Koala wants to see you launching yourself off the couch instead, and into a heart-pumping living room sweat sesh. Yes — that same living room you've been seeing a lot of during lockdown.
Koala has teamed up with Retrosweat — masters of the vintage-inspired workout — to bring you an at-home aerobics program doused in plenty of 80s Australiana, fittingly dubbed The Great Australian Workout. Best break out the leotards and leg warmers because this is the time-tripping exercise class your dance floor-deprived iso self has been waiting for.
Across 12 fun, high-energy episodes, Retrosweat founder Shannon Dooley guides punters through a series of nostalgic workouts they can smash out in the comfort of their own home. With or without a healthy dose of spandex, of course.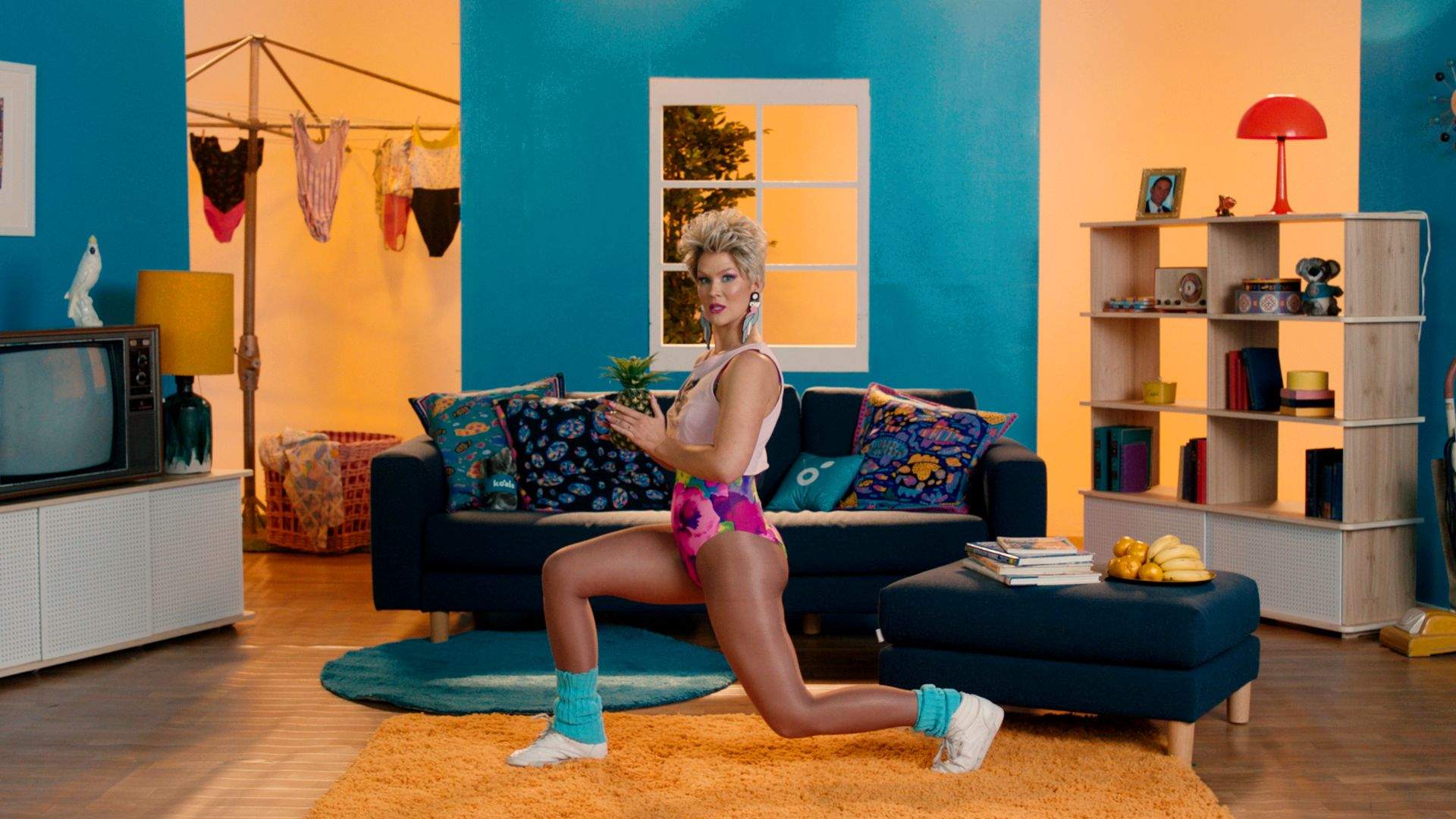 Expect plenty of old-school ocker lingo, a heap of 80s Aussie references and a fair dinkum retro workout wardrobe that promises to send you straight back to the days of Scott and Charlene's wedding, and Olivia Newton John's Physical.
Clocking in at around three minutes each, the free live workout videos have just dropped over at the Koala website, so you can attack one each day or sweat your way through the whole bunch in one go. Plus, those following along on Tik Tok will have the chance to score some sweet prizes. Share a glimpse of some of your own 80s moves and blast-from-the-past workout threads, and you could win some Ken Done artwork or a Koala sofa for your efforts.
Clear out that coffee table and get ready to throw down some moves.
You can farewell lockdown boredom and catch The Great Australian Workout here.

FYI, this story includes some affiliate links. These don't influence any of our recommendations or content, but they may make us a small commission. For more info, see Concrete Playground's editorial policy.
Published on May 27, 2020 by Libby Curran