TRAVEL & LEISURE
Matcha Mogul Sarah Holloway's Top Ten Spots in Melbourne for the Healthy Foodie
Give in to green for a city break that doubles as a detox.
Matcha Mogul Sarah Holloway's Top Ten Spots in Melbourne for the Healthy Foodie
Give in to green for a city break that doubles as a detox.
in partnership with

As the source of those bright green hotdog buns and pancake stacks dominating your Instagram feed, entrepreneur Sarah Holloway knows a few things about how to spot (and start) a food trend. In 2014, she went from corporate lawyer to professional foodie when she started her own business, tea company Matcha Maiden, and then expanded it to vegetarian cafe Matcha Mylkbar (purveyor of said buns and stacks). A big part of her life (which she documents as @spoonful_of_sarah) involves swotting up on Melbourne's best food, drink and wellbeing offerings, so if total nourishment is what you aspire to on your upcoming visit to the city, she's an ideal guide.
In partnership with Pullman Hotels and Resorts, we're helping you explore more on your next holiday and make sure you get those experiences that the area's most switched-on residents wouldn't want their visitors to miss. In Melbourne, we've called in Sarah, whose favourite spots range from Burnley's happiness-promoting Serotonin Eatery to Windsor's degustation-sporting Morris Jones.
A stay in one of Pullman's two locations in Melbourne — Albert Park or On the Park in East Melbourne — will not only put you in the thick of all this action, it will let you rest and digest in five-star luxury at the end of the day.
Read on for Sarah's top Melbourne food hot spots in her own words, and check out the rest of our Explore More content series to hone your itinerary for some of Australia's best holiday destinations.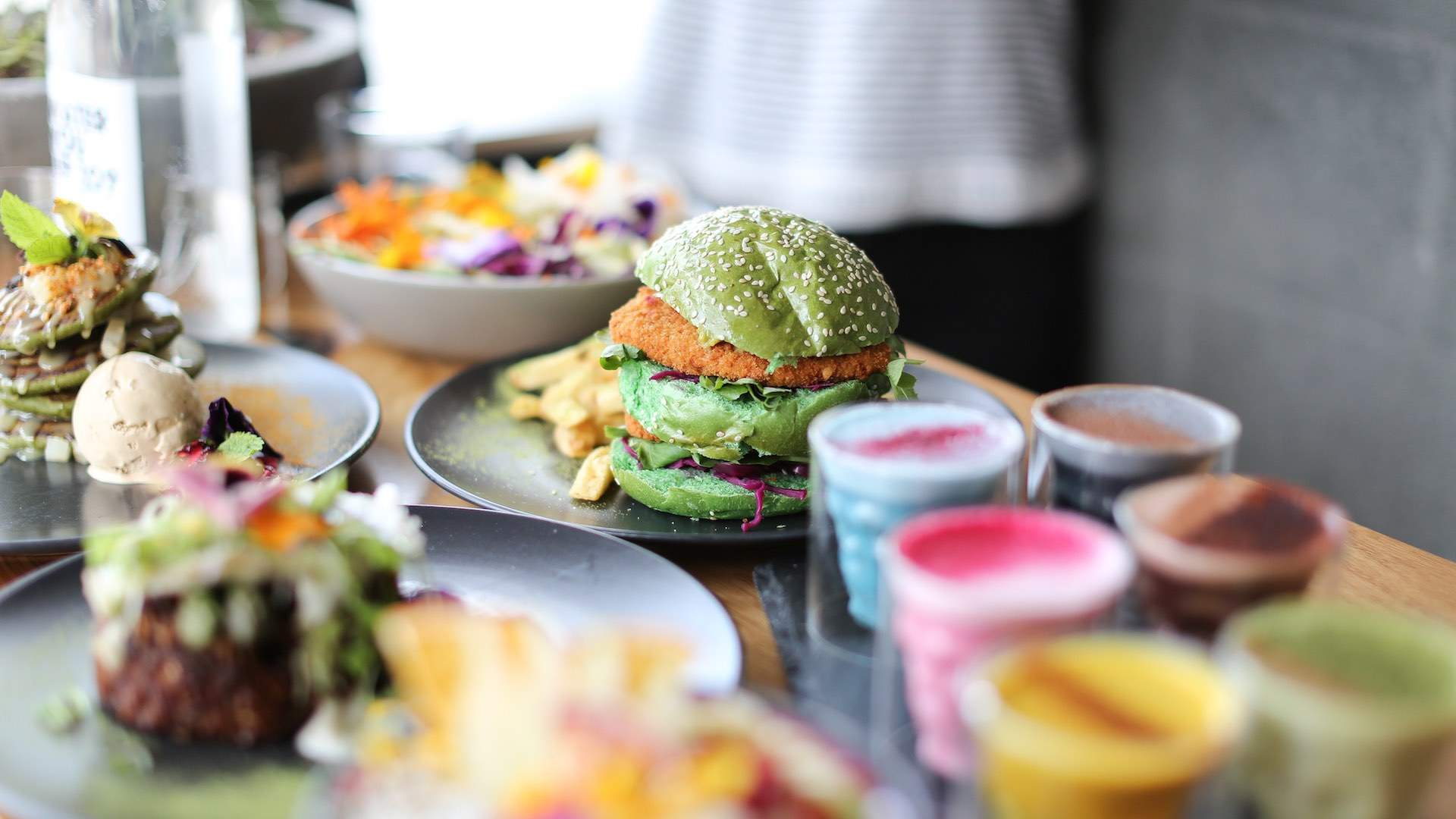 BREAKFAST AT MATCHA MYLKBAR
My (completely non-biased, of course) Melbourne favourite is Matcha Mylkbar. It has everything I love in one spot (by no coincidence). Breakfast outings are my favourite way to start the day, food innovation and creativity are my great passions and healthy living is my philosophy. Our menu unites clean eating with satiation and excitement — plus it's a stone's throw from the beautiful beach in St Kilda. The "vegan egg" is a must-try! It's made from coconut, sweet potato and turmeric, but the texture and protein content is almost like the real thing.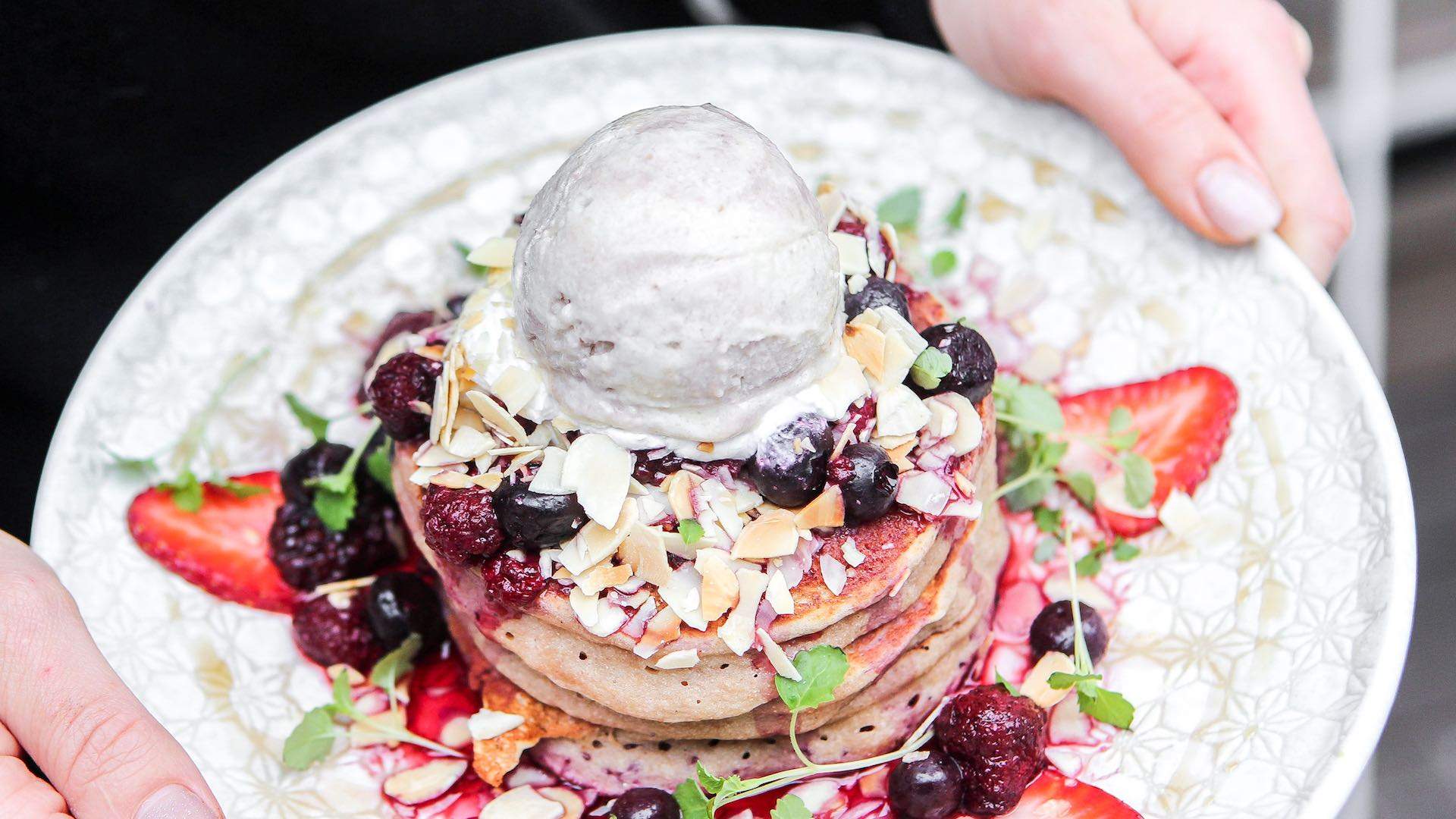 BRUNCH AT SEROTONIN EATERY
Happiness + cafe go together in my world, so eating at a "happiness cafe" speaks to my heart. Serotonin Eatery has beautiful, colourful, nourishing bowls, served in a happiness-promoting environment complete with swings, tucked away in leafy Burnley. Don't miss the Positive Pancakes! Dehydrated organic bananas are ground into banana flour to make the pancakes, which are topped with banana nice-cream, coconut yoghurt and berries.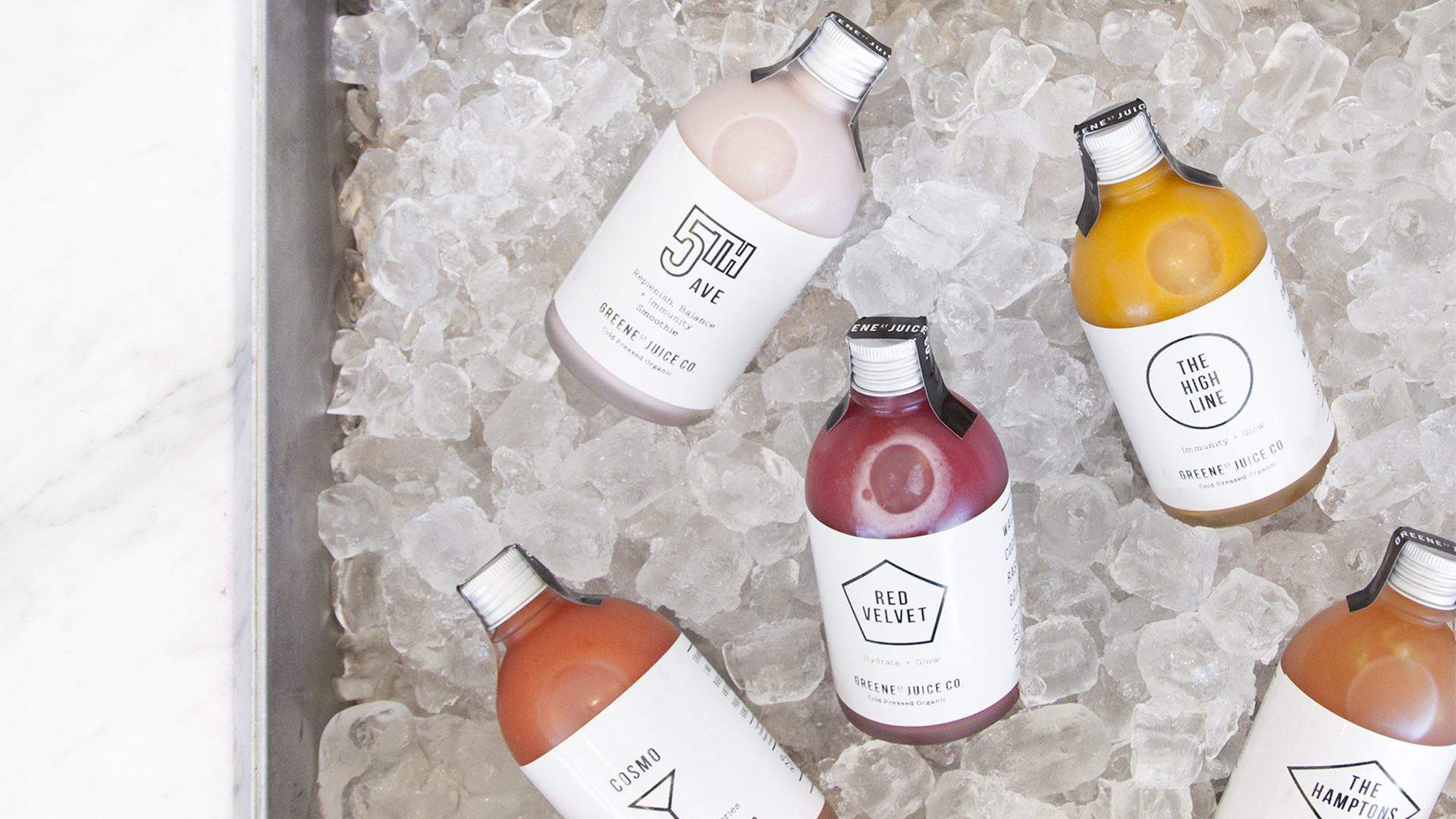 ELIXIRS AT GREENE STREET JUICE
I visit this stunning elixir bar filled with soul-replenishing goodness most days. Greene Street Juice's flagship "elixir bar" has the best juices in town, as well as smoothies, broths, tonics and even crystals. If you make one stop for your wellbeing from inside to out, make it here. The New Yorker smoothie — a twist on banana — is my favourite, but their concoctions range from alkaline activated charcoal and lemon water (Gotham City) to an energising carrot and beetroot juice with burdock root extract (The Bronx).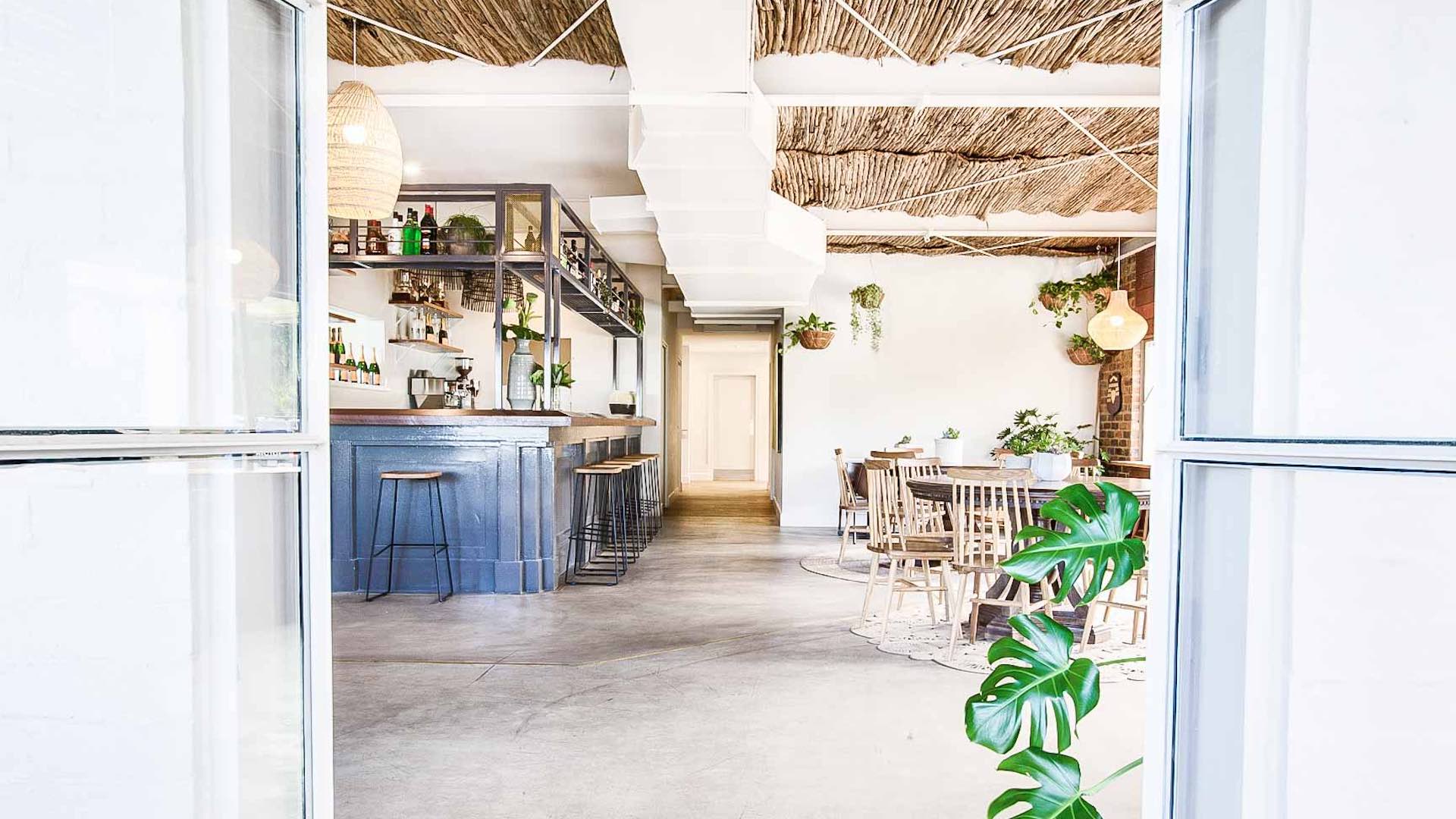 MINDFUL MORNINGS AT GREENFIELDS
This beautiful new venue on Albert Park Lake mainly caters to events, but it also hosts a monthly "Mindful Morning" with meditation, yoga, tunes and a delicious healthy breakfast from their eatery. A truly nourishing experience for mind, body and soul! Greenfields focuses on which local, raw, organic and fermented ingredients, and if you miss the Mindful Morning, you can grab a la carte eats from Wednesday to Sunday instead.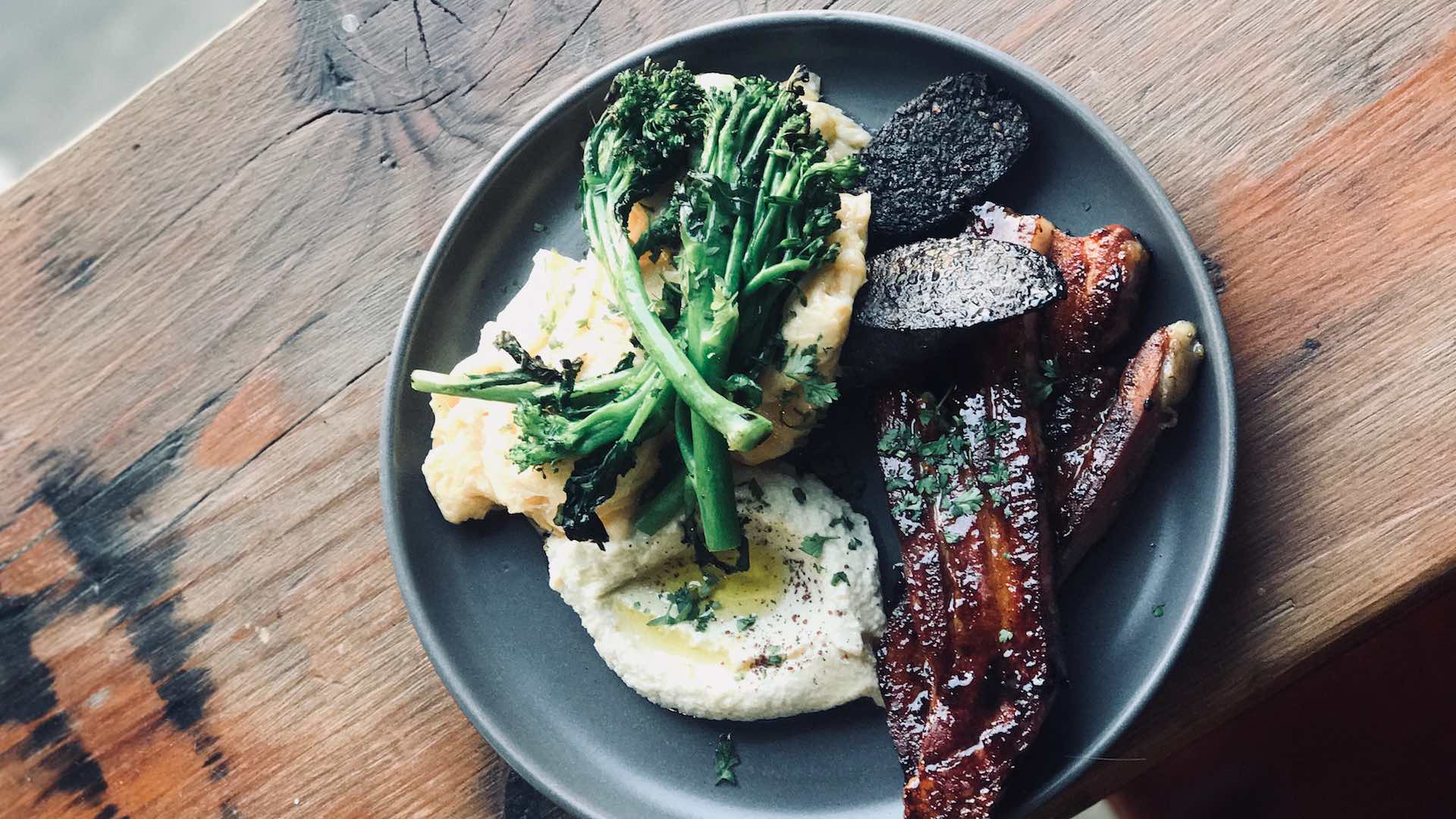 BITES OF ALL SIZES AT LBSS
Literally the place where you can get a bite that's little, big, sweet or salty, LBSS (Little Big Sugar Salt) in Abbotsford is another favourite for breakfast or lunch with something to suit every palate. The seasonally changing Plate of Health is my favourite for something healthy, filling and delicious. The cafe is also known for offering "Eggs with Friends" — a spread of breakfast dishes for sharing selected by the chef.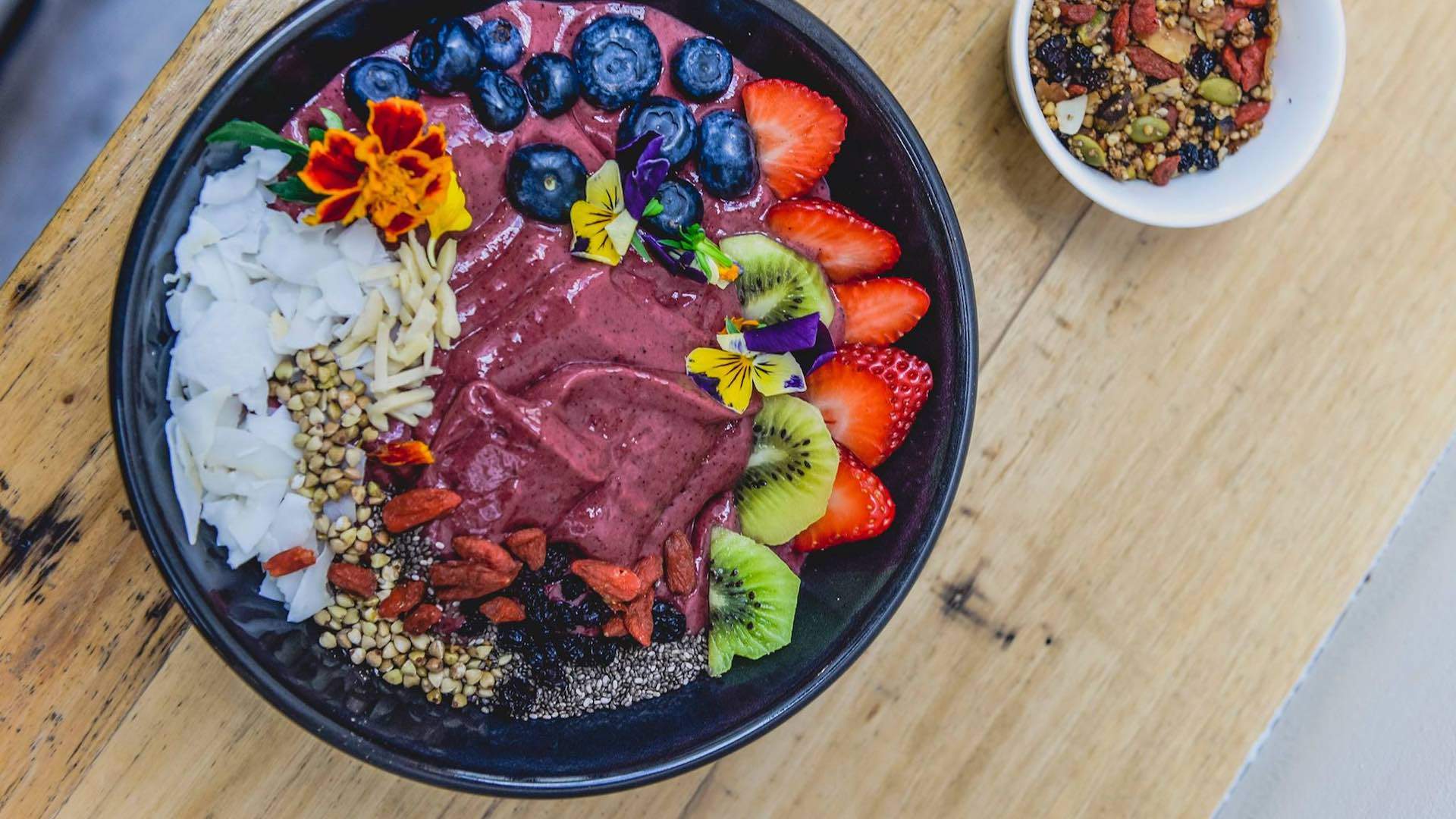 LUNCH AT URBAN PROJUICE
Tucked away in a converted terrace house, Urban Projuice is the home of health. Run by a beautiful family who glow with vitality, the menu here is absolutely delicious, with lots of takeaway options too. I love to grab a snack then go for a walk around Albert Park Lake nearby. The Smoothie Bowls here include a Snickers-inspired option with cacao powder, natural peanut butter, banana, soy milk, dates and fresh seasonal fruit and nuts.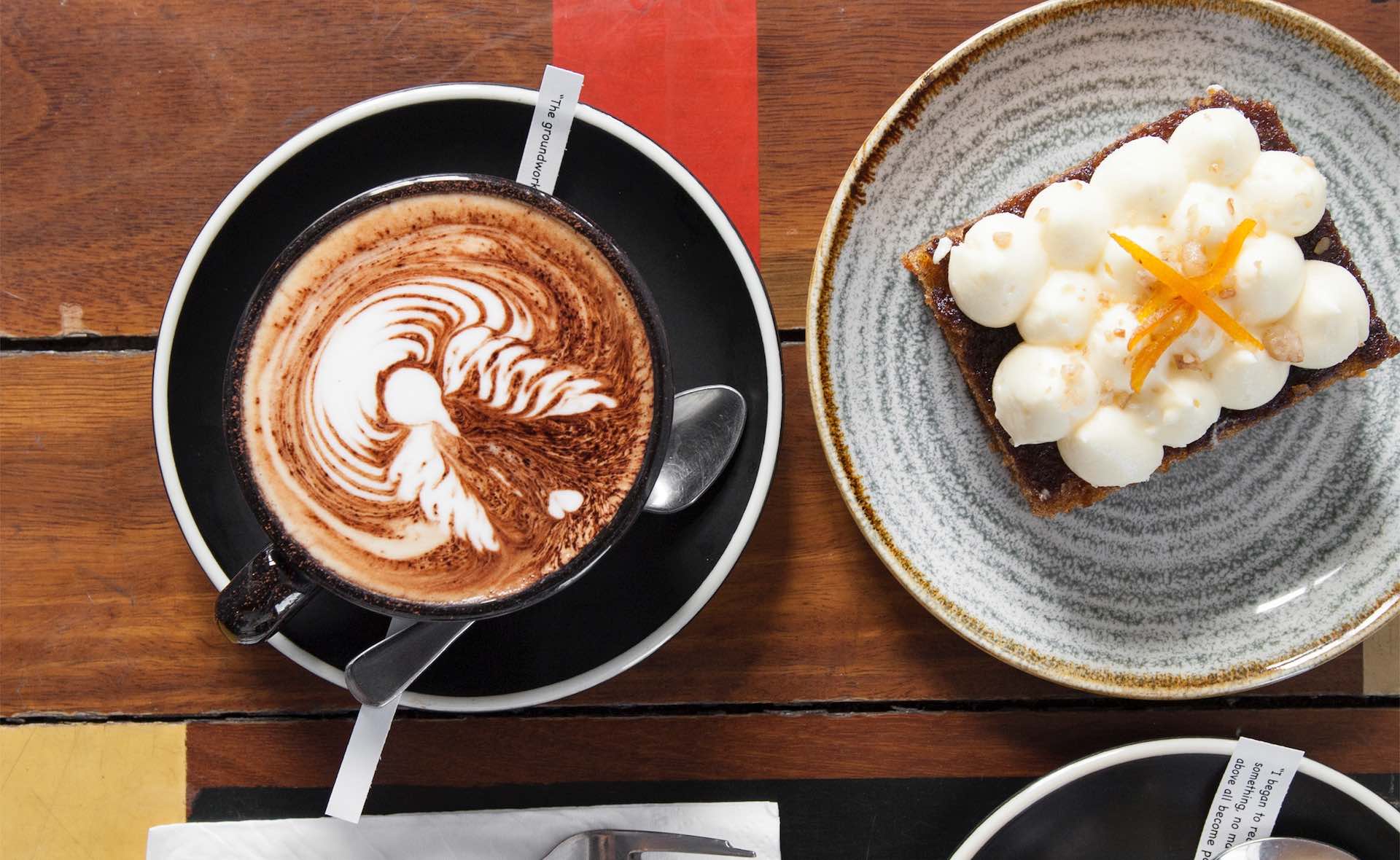 QUICK CUPPA AT MAGIC ON FERRARS
Not far away from Urban Projuice is the Melburnian coffee lover's best-kept secret, Magic on Ferrars. It's known for its amazing St Ali coffees and very cosy setting (its few seats are almost always occupied), but it also does a mean breakfast and a solid matcha latte using Matcha Maiden. I love popping by for meetings.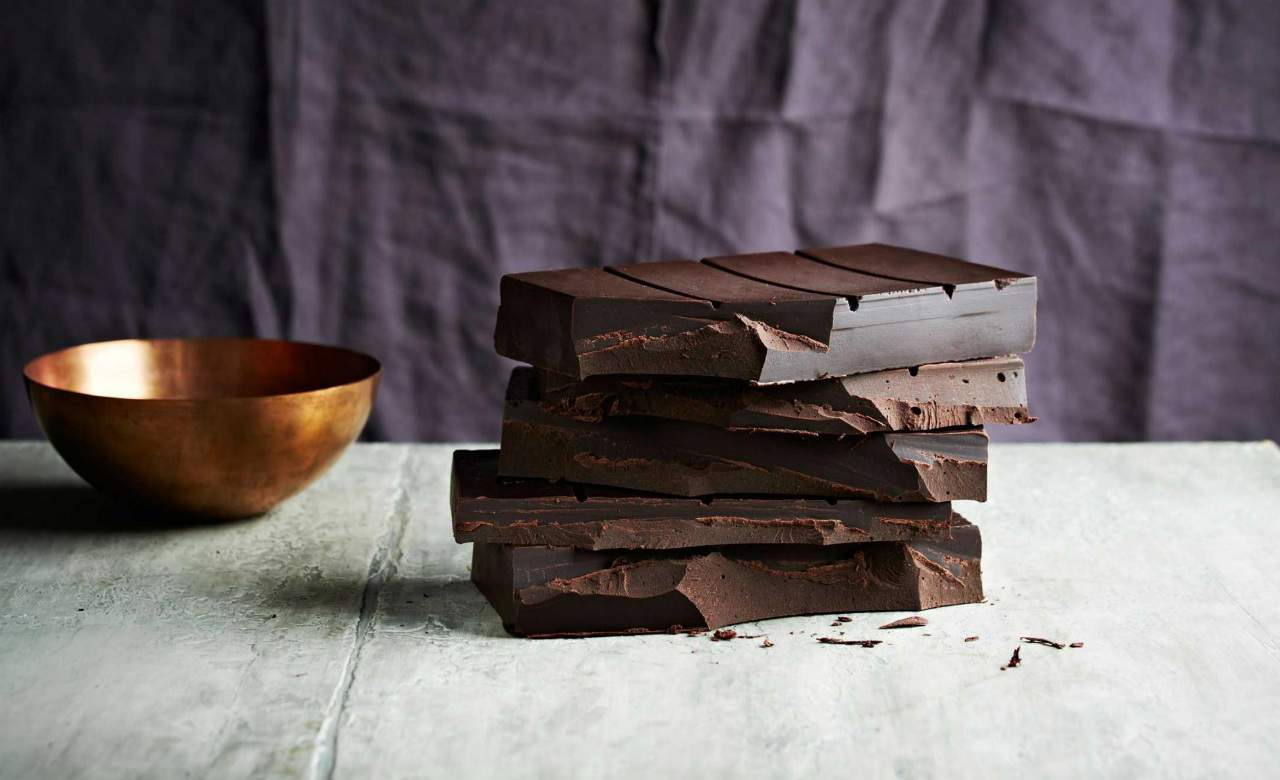 AFTERNOON DELIGHTS AT PANA CHOCOLATE
Even though I don't have a sweet tooth, there is nothing quite like a dessert experience at Pana Chocolate. Perfect for a guilt-free afternoon snack indulgence, the store on Church Street in Richmond not only stocks the range of Pana's beautiful organic, raw vegan chocolates but also offers a range of delectable dessert creations. I can't go past the cookie dough caramel slice, which features layers of crunchy activated buckwheat, chocolate cheesecake and cashew nuts, and is sweetened with agave and coconut nectar.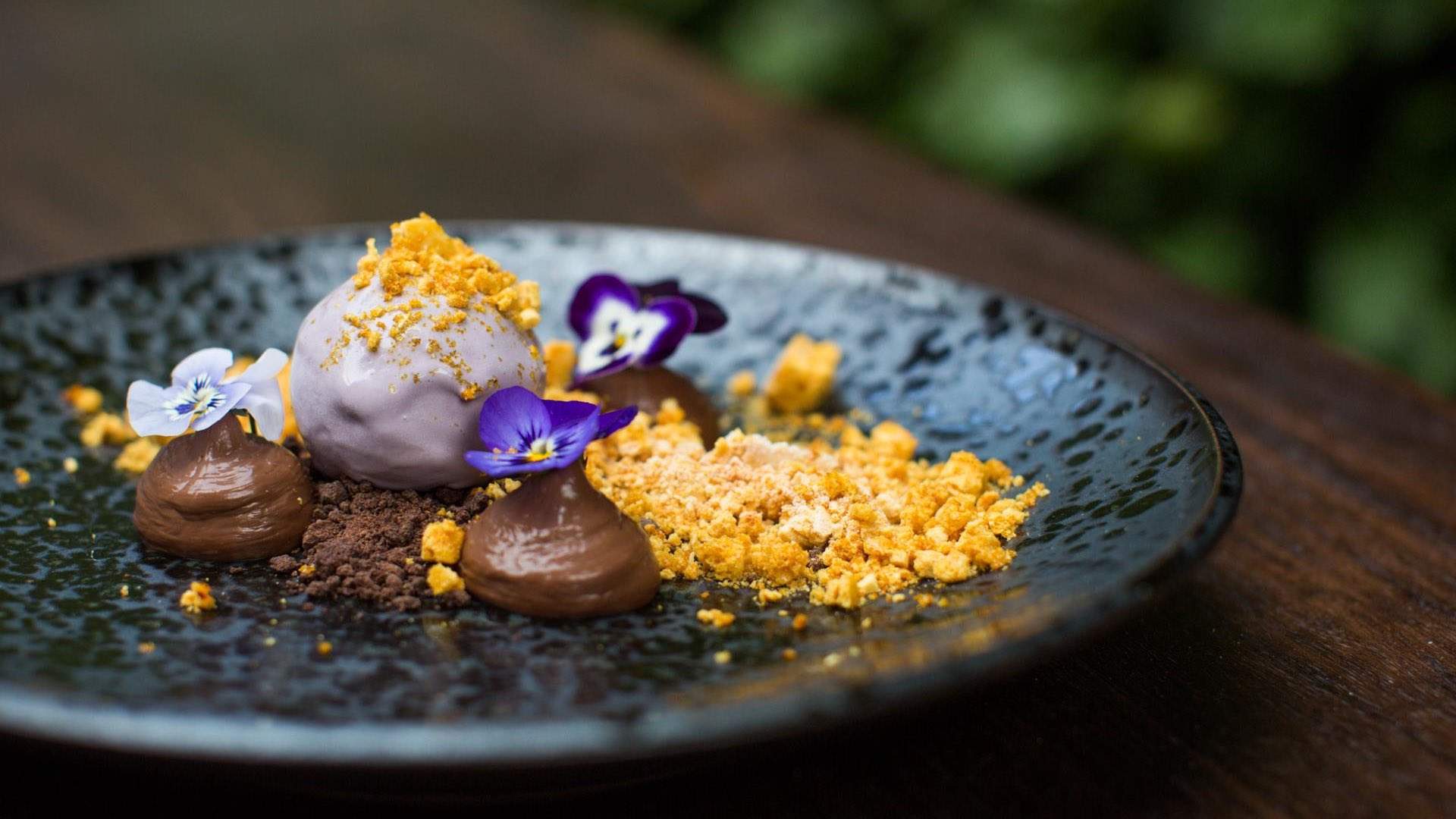 DEGUSTATION DINNERS AT MORRIS JONES
Morris Jones on Chapel Street, Windsor is one of our favourites for a night out. Head chef Matthew Butcher brings a wealth of experience and culinary flair to the degustation menu, which always keeps us entertained and infinitely satisfied. His Nitro Violet Crumble dessert is next level! It combines the flavours of violet ice cream, chocolate soil and frozen honeycomb, and the plating is finished at the table from a pot of liquid nitrogen.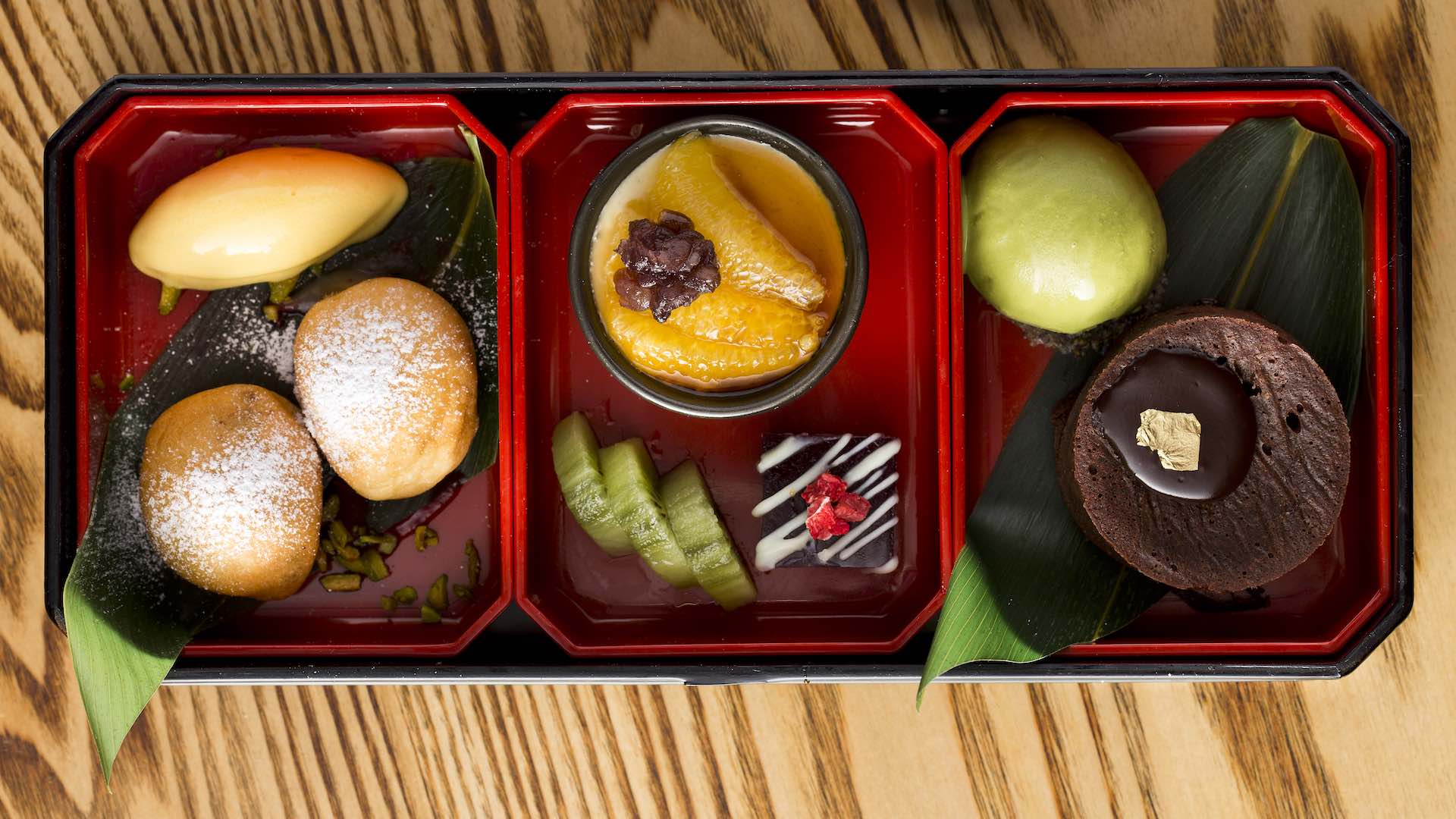 SEAFOOD SENSATIONS AT NOBU
Our first foodie tradition ever was date night at Nobu, and eight years later, nothing has changed. This Melbourne outpost of the famous New York Japanese restaurant has been open at the Crowne since 2007, and overlooks the Yarra River. The miso cod keeps us coming back every time, along with some of the most exquisitely prepared seafood around town. Plus, don't miss the green tea dessert bento box!
Explore more with Pullman. Book your next hotel stay with Pullman and enjoy a great breakfast for just $1.
Published on November 01, 2017 by Concrete Playground