The Pfizer Vaccine Will Be Rolled Out to Australians Under 40 From August 30
Every Aussie aged between 16–40 will finally be eligible to roll up their sleeves for the Pfizer jab as part of Australia's vaccination campaign.
Australians under the age of 40, it's time to roll up your sleeves — because the country's slow-moving vaccine campaign is finally opening up the Pfizer jab to all Aussies between 16–39. If you're in that age group, you don't fall into the high-risk or high-priority categories outlined by the Australian Government and you'd prefer to get Pfizer's COVID-19 vaccine, you've been spending all of this year waiting to get vaxxed; however, come Monday, August 30, it'll now be your turn.
In a press conference today, Thursday, August 19, Prime Minister Scott Morrison announced that "the cabinet met today to affirm that we will be moving to opening up 16–39-year-olds for the balance of the program and intend that to commence on 30 August." That doesn't mean you can book just yet, though. "I want to stress, do not make a booking yet. We will advise when bookings can be made. It isn't today. We will advise when the time will come over the course of the next week," the Prime Minister continued.
The Pfizer jab is the recommended COVID-19 vaccine for all Australians under the age of 60, but the country's vaccination rollout has been targeting high-priority and high-risk groups first, and then working backwards in terms of age range. In New South Wales only, folks aged 16–39 who live in Greater Sydney's 12 Local Government Areas that are currently under tighter lockdown conditions have been able to get the Pfizer vaccine since today, but that's the only part of the country that's been giving that specific jab to adults under 40 that aren't considered high-risk.
So, before the month is out, around 8.6 million Australians will get their chance to receive the Pfizer shot, which will obviously give the nation's vaccination numbers a considerable boost. At the time of writing, 21.9 percent of Aussies are fully vaccinated, which includes 27.29 percent above the age of 16. And, as announced by the Prime Minister, 50 percent of Australians have now had their first dose.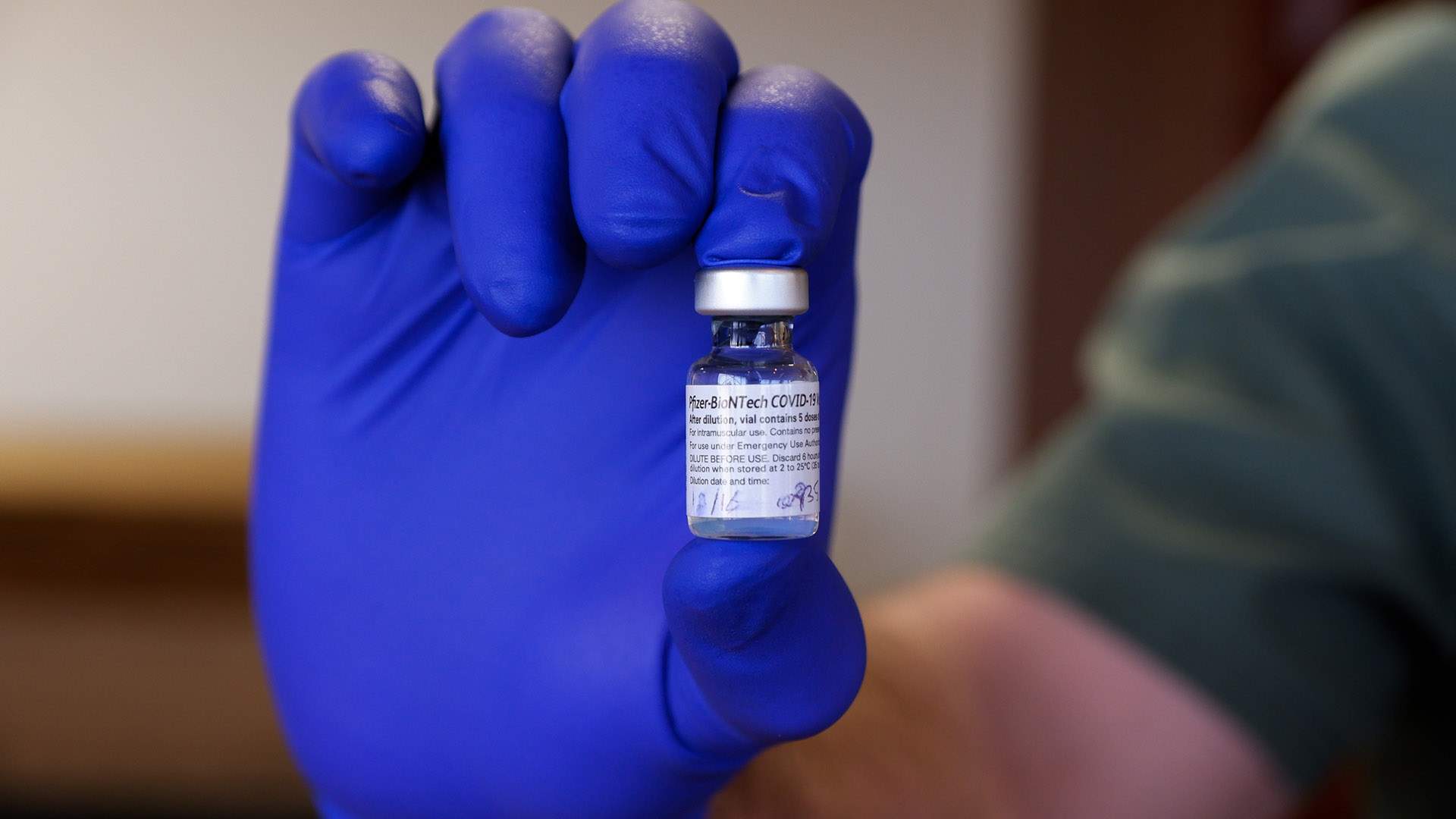 The AstraZeneca vaccine has been available to Australians of any age since late June, and will still be available — but, until the end of this month, Pfizer has only been open to under 40s if they're of of Aboriginal and Torres Strait Islander descent; work in quarantine, border or healthcare roles; work or live in an aged care or disability facility; work in a critical and high-risk job such as defence, fire, police, emergency services and meat processing; have an underlying medical condition or significant disability; are pregnant; or participate in the NDIS, or care for someone who does.
From September, there'll also be a third type of COVID-19 shot available to Aussies, with the Moderna jab just getting local approval this month.
If you're eager to look for vaccination clinics — to plan ahead for when you can get vaxxed — you can check out a handy online map that collates vaccination hub, clinic and GP locations. It covers all Australian states and territories, including New South Wales, Victoria and Queensland.
Australia's Pfizer vaccination rollout will open to all Aussies aged between 16–39 from Monday, August 30. For further information, head to the Australian Government Department of Health website.
Concrete Playground Trips
Book unique getaways and adventures dreamed up by our editors