TRAVEL & LEISURE
Photographer Adam Pinzone's Top Ten Foodie Hot Spots in Brisbane
Follow a Brisbane food trail that's both delicious and photogenic.
Photographer Adam Pinzone's Top Ten Foodie Hot Spots in Brisbane
Follow a Brisbane food trail that's both delicious and photogenic.
in partnership with

Few Brisbanites can boast the intimate knowledge of the city's burgers, doughnuts and freakshakes that foodie and prolific Instagrammer Adam Pinzone does. As @foodieadam, he captures these stars of Brisbane's dining scene close-up in all their oozy, glistening glory — a pastime he's devoted himself to since moving to Brisbane from the US in 2015.
In partnership with Pullman Hotels and Resorts, we're helping you explore more on your next holiday and make sure you get those experiences that the area's most switched-on residents wouldn't want their visitors to miss. In Brisbane, we've called in Adam, whose favourite spots range from the city's most over-the-top burger eatery to a Japanese dessert bar blasting comforting cover songs.
A stay at Pullman's King George Square hotel in Brisbane — located in the centre of the city and just a stroll over the Victoria Bridge from South Bank — will not only put you in the thick of all this action, it will let you rest and digest in five-star luxury at the end of the day.
Read on for Adam's perspective on Brisbane's food hot spots, and check out the rest of our Explore More content series to hone your itinerary for some of Australia's best holiday destinations.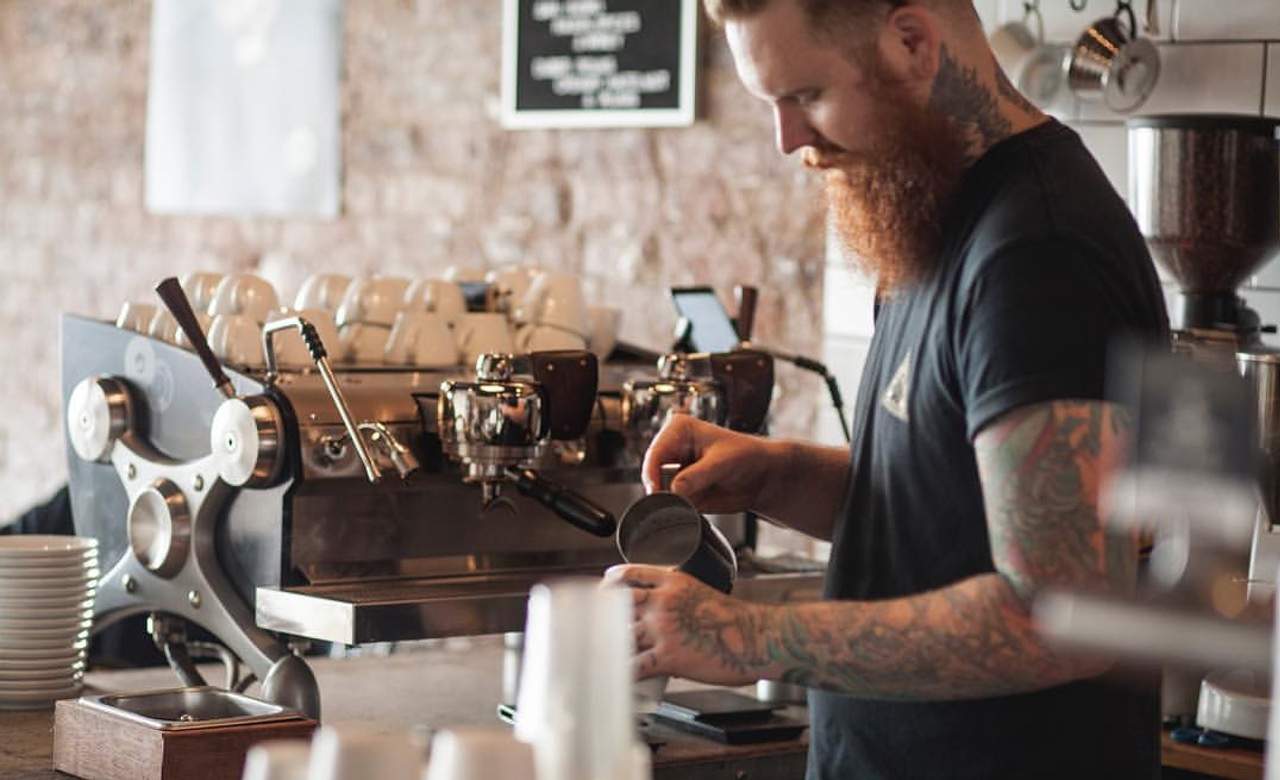 REVERENDS FINE COFFEE
Located in the city centre, Reverends Fine Coffee has a kitchen that punches well above its weight for how small it is. Plus, the staff have so much character, they make each visit feel like coming home. The atmosphere inside the narrow, exposed-brick space feels very Melbourne, and it's a nice escape. Of course, the coffee is still the major draw, with aeropress, pour over and cold-brew options, a house blend sourced from local roaster Uncle Joe's and a constant rotation of new single origin beans on offer.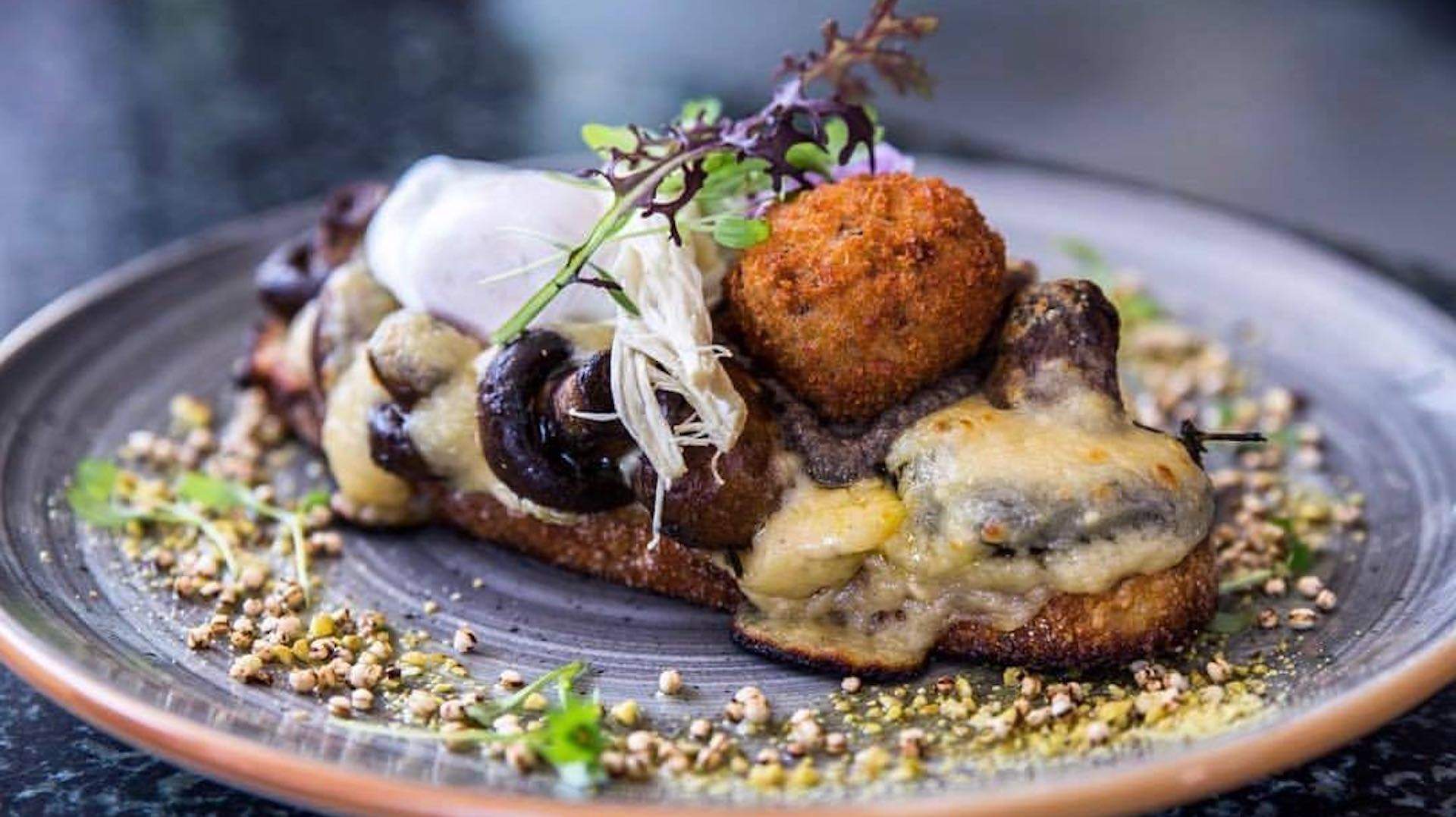 THE BREWER'S PANTRY
Part of The Charming Squire — James Squire's industrial-chic brew bar in South Brisbane — The Brewer's Pantry does breakfast, lunch, dinner and all the bits in between. The weekly brekkie specials here are the kind of thing you can't find anywhere else, and are borderline crazy at times. Think cookies and cream french toast with Oreos, or cheesy-garlic-bread-inspired eggs on toast with pickled enoki mushrooms. You can't go wrong when you put yourself in the hands of a bearded chef who has a passion to always one up himself.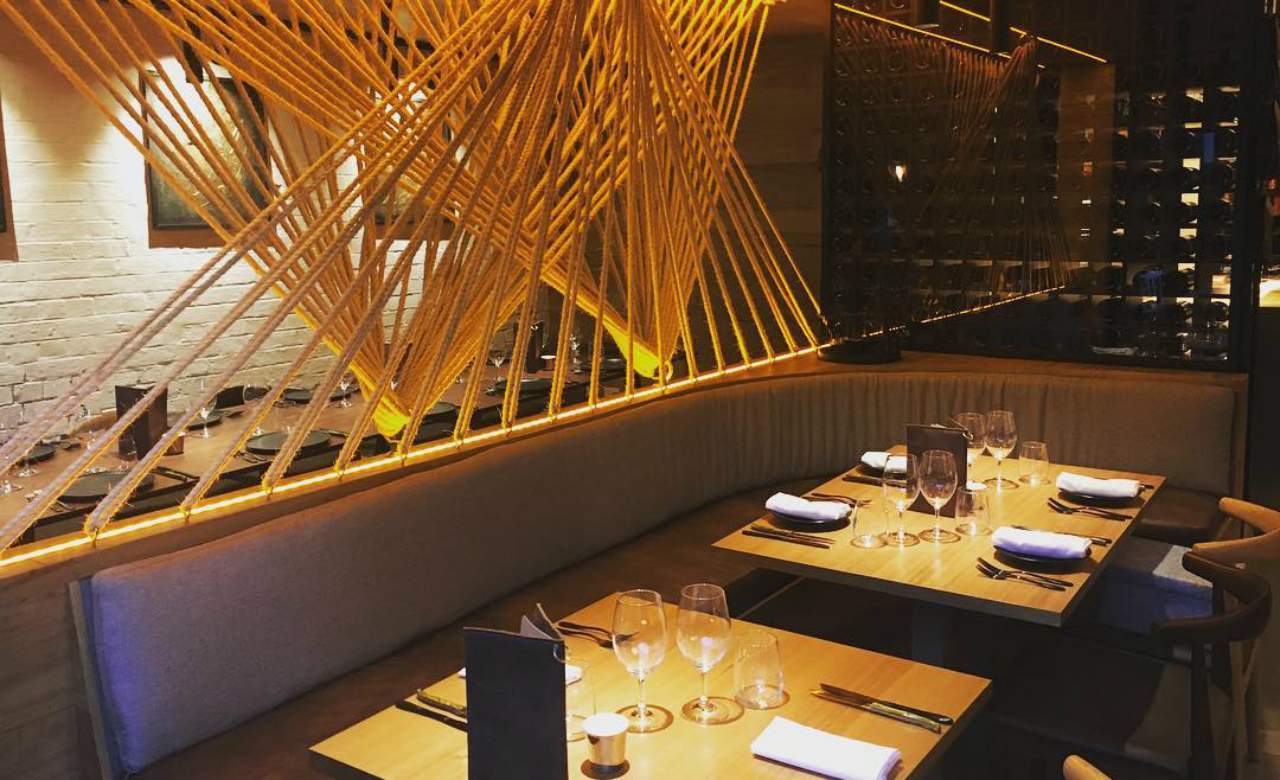 VAQUERO DINING
A night at European/contemporary Australian restaurant Vaquero Dining in Albion means dinner and a show. There aren't many places where you can watch the meat being prepped while you eat. Plus, because everything is done in house, the prices are affordable and the portions are generous. Their Scotch eggs are perfect, and Vaquero also provided me with my introduction to sheep's brains. I've slowly worked through the whole dessert menu — though for me nothing tops the chilli granita chocolate cocktail to finish a meal here.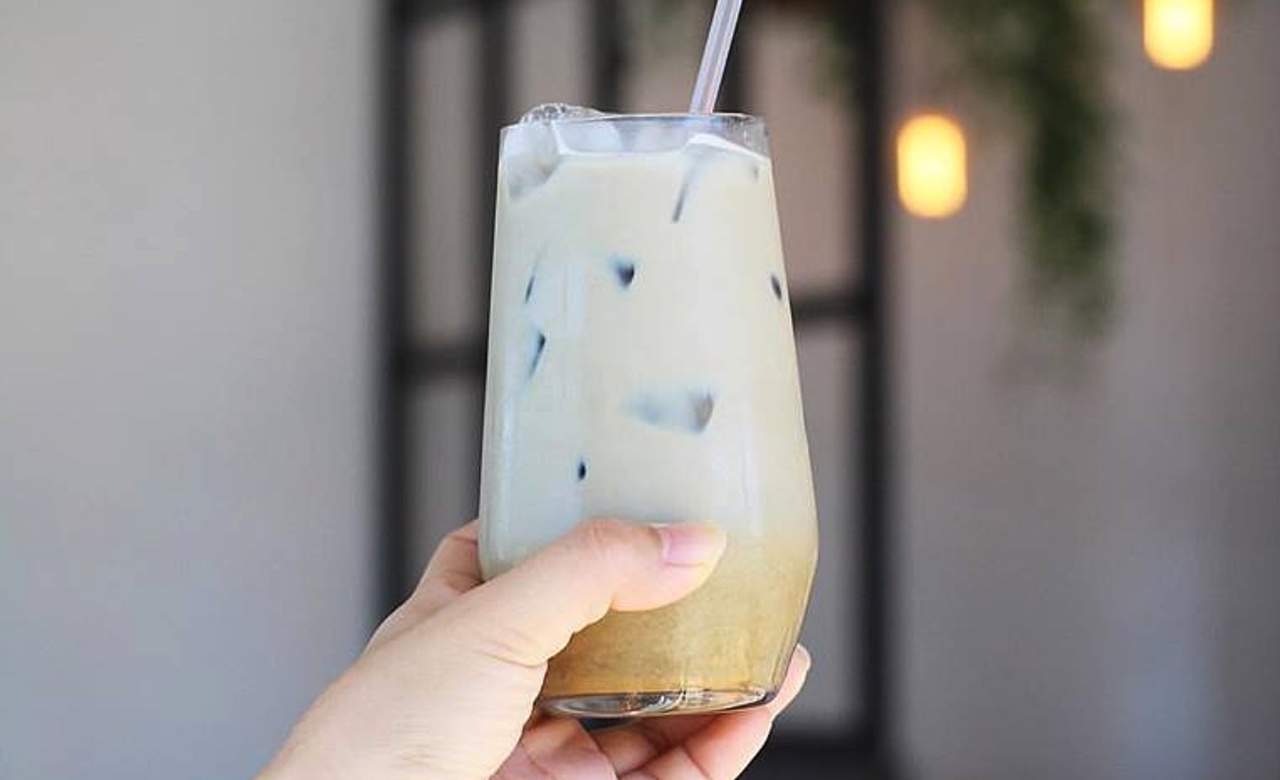 SONDER
There's not many places I lose track of time in, but I can easily spend hours in Sonder relaxing and eating Japanese desserts. There's something about a dessert cafe that plays cover songs and serves delicious sweets that is just relaxing. Located in Sunnybank Hills, Sonder makes a particular specialty of ice-cream, even offering mini-cone flights of four, six or eight. And the absolute best thing? It's open till midnight.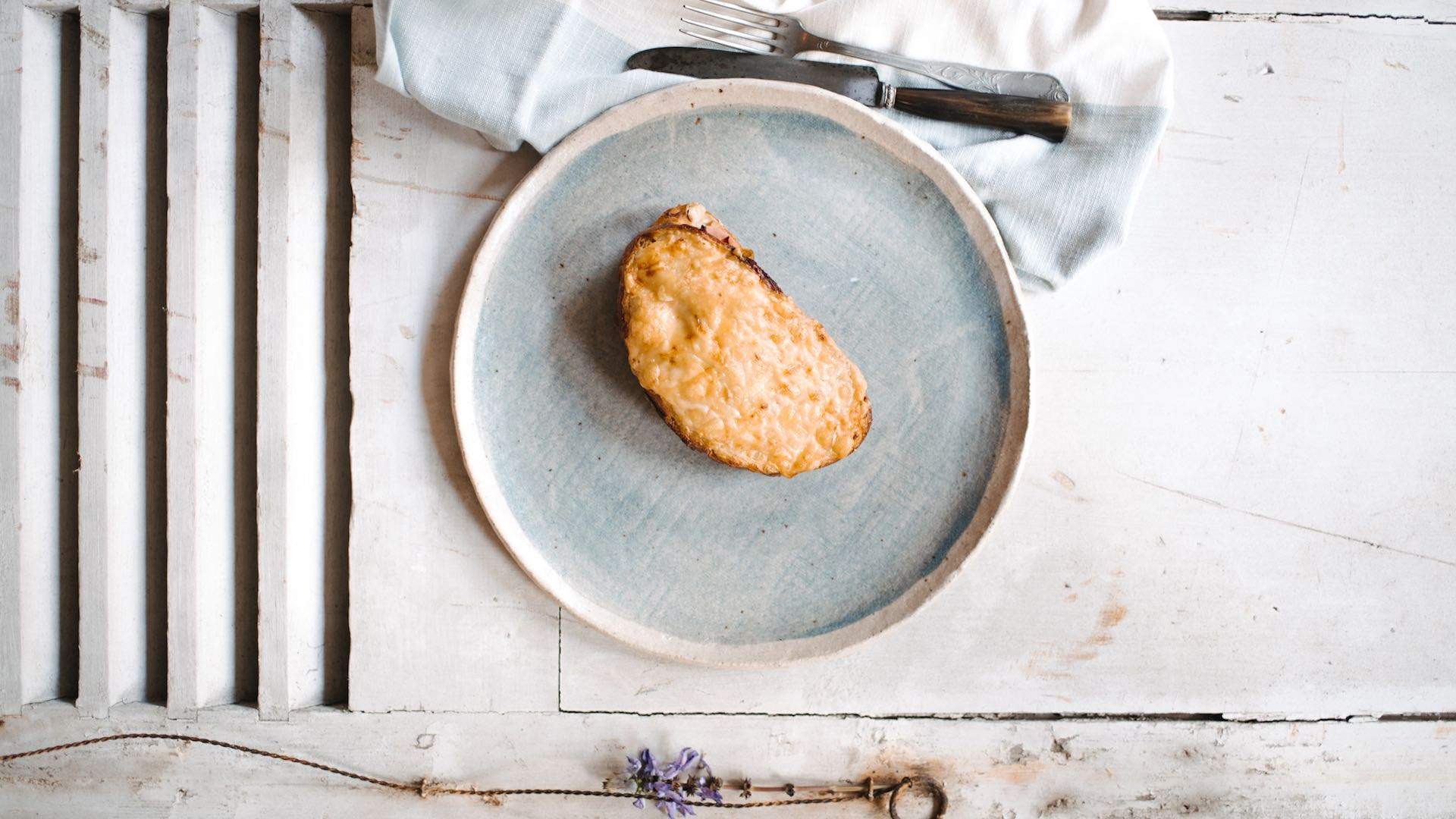 VIEILLE BRANCHE
Sweetly cluttered with antiques from the Normandy seaside, Vielle Branche is a French cafe tucked away in the industrial part of Albion. The menu ranges from traditional croque monsieur — made with creamy bechamel, gruyere and double smoked leg ham — to the more intense smoked duck tartine (the French style of open sandwich) and a platter so indulgent it's dubbed the Complet Gerard Depardieu. Everything is made in-house, including their insanely delicious chocolate brownies. Plus, on Sunday it transforms into a jazz hall. Magic!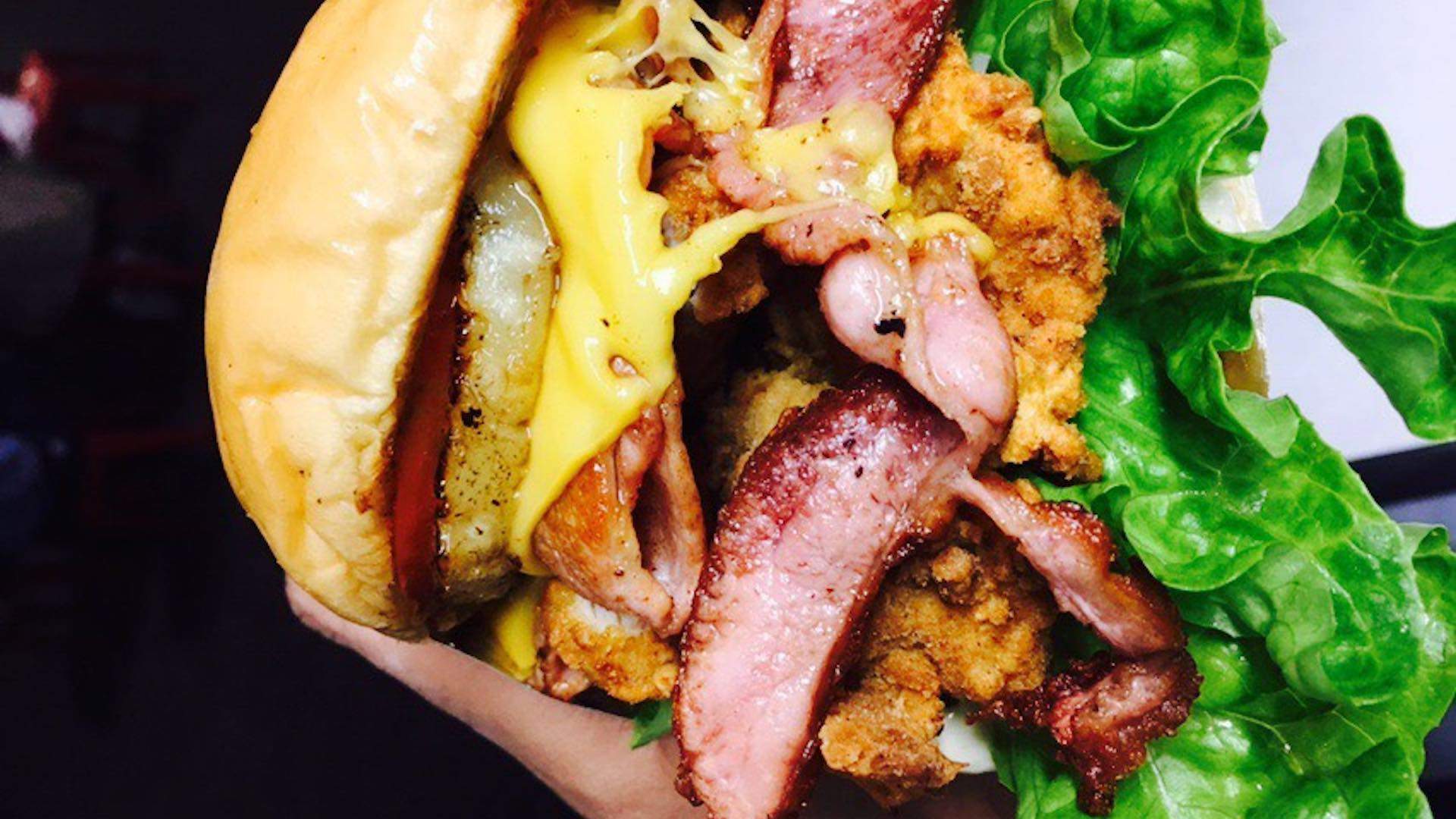 CHARBOYS
I always get asked what are the best burgers in Brisbane. There's no one obvious winner, but Charboys would definitely be on the list. After starting life as a market stall years back, Charboys opened on Boundary Street before moving to the current spot on Edward Street in 2016. Their offering is nothing too over the top; just great quality burgers and fries with addictive seasoning.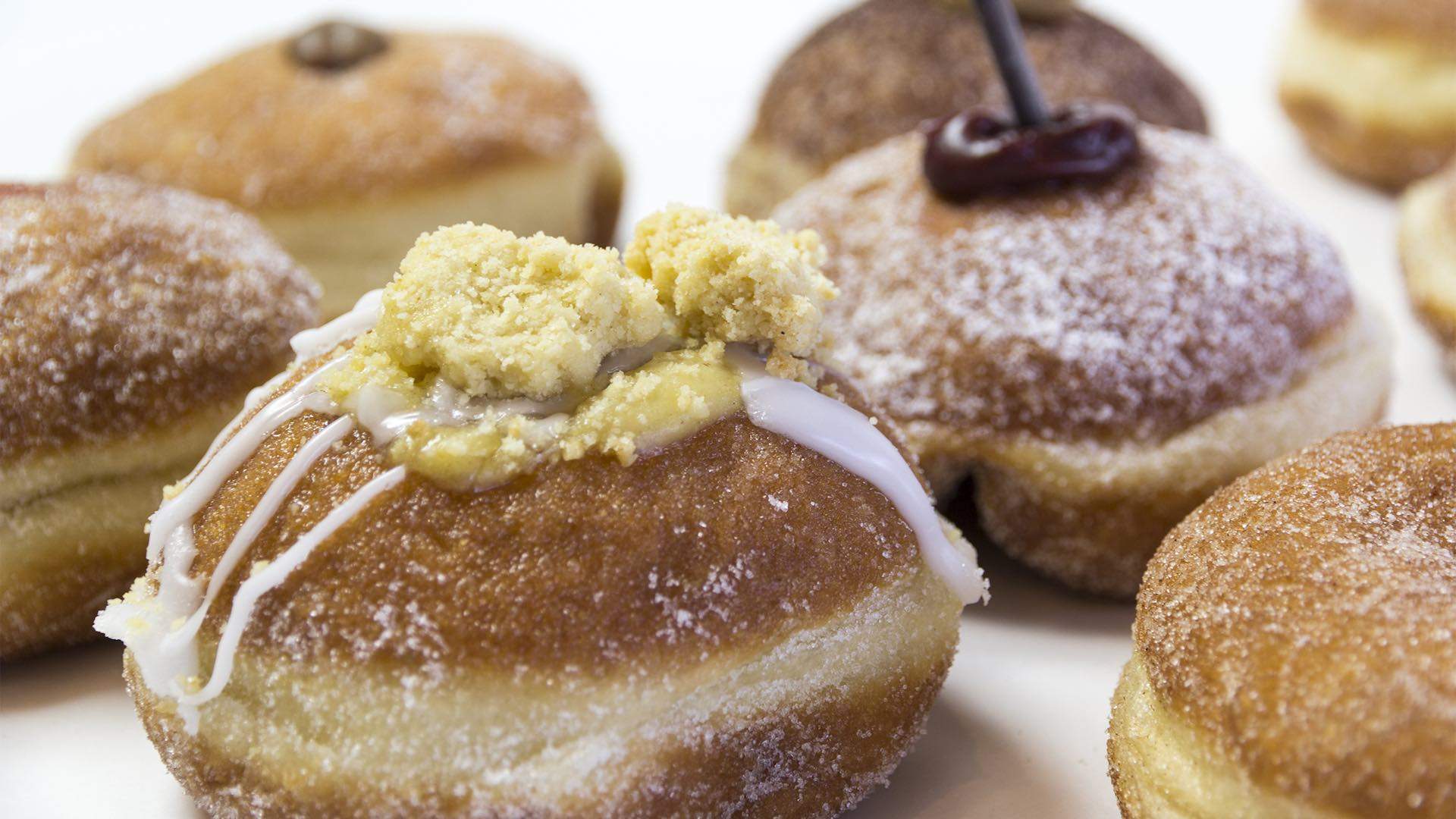 FLOUR & CHOCOLATE
There aren't many places that I casually travel an hour to get to, but this is one of them. Flour & Chocolate Patisserie in Morningside has earned its place as one of Brisbane's best bakeries, with the friendliest staff and pastries that break diets. Lines often snake out of the doorway as Brisbanites show up on the days dedicated to producing the full range of their favourite baked goods. Doughnut day (Wednesday) is well worth taking the day off work for (or at least a long lunch).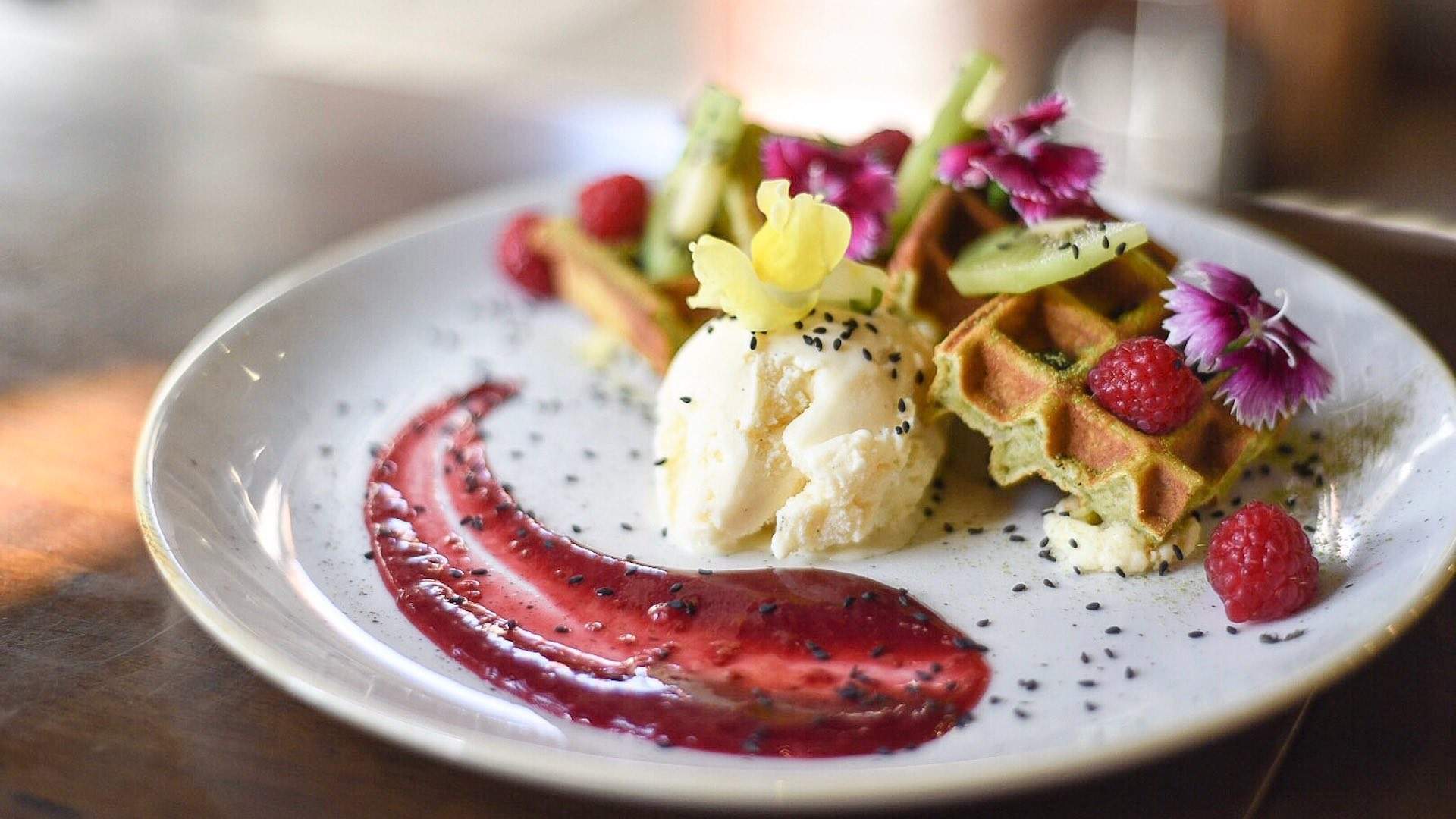 COFFEE ANTHOLOGY
Coffee Anthology on Margaret Street in the city offers up great service, premium coffee and a delicious, affordable breakfast menu that is worth waking up early for. The seasonal waffles are a particular highlight, with flavours ranging from matcha to Cherry Ripe (that's a chocolate cherry waffle with cherry coulis, toasted coconut, French vanilla ice cream and herbs). Ultimately it's all in the service of the coffee, though. Coffee Anthology is all about showcasing beans from Australia's best boutique roasters, including Small Batch Roasting Co, Reformatory Lab and Proud Mary.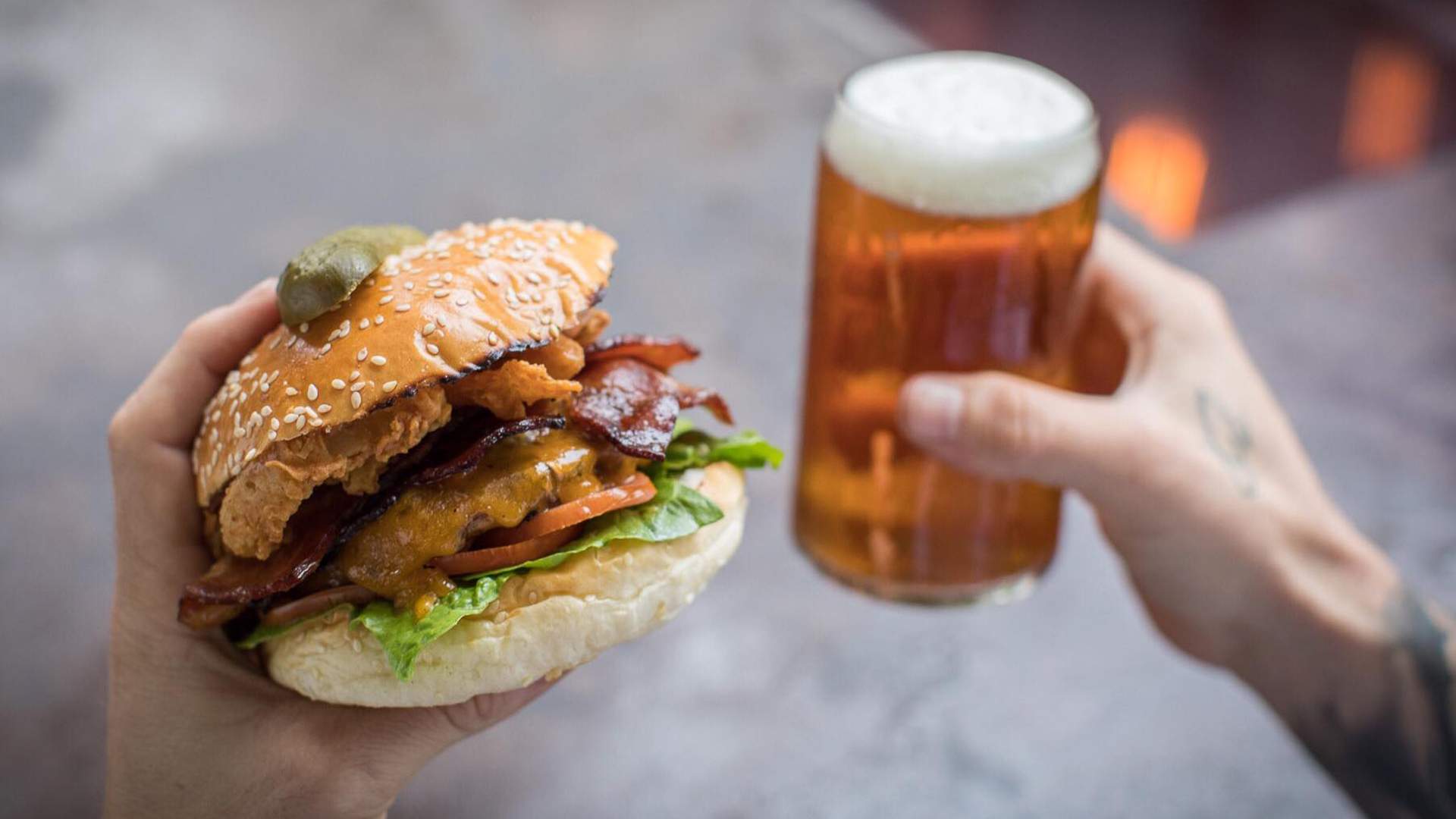 ZE PICKLE
Ze Pickle have creativity and personality. With so many burger joints in Brisbane, it helps to be different. At Ze Pickle, that means they do a doughnut burger (the Doughnutfukwitdis) with Nutella smoked bacon, and a dessert (named #WhothefuckisMaxBrener) consisting of a cookie skillet-baked just enough to hold its shape and topped with marshmallow gravy. You even have the choice to order with Reece's Peanut Butter Cups baked inside. I used to travel once a month to the Gold Coast for this. Fortunately, word of mouth drove Ze Pickle to expand to Fortitude Valley.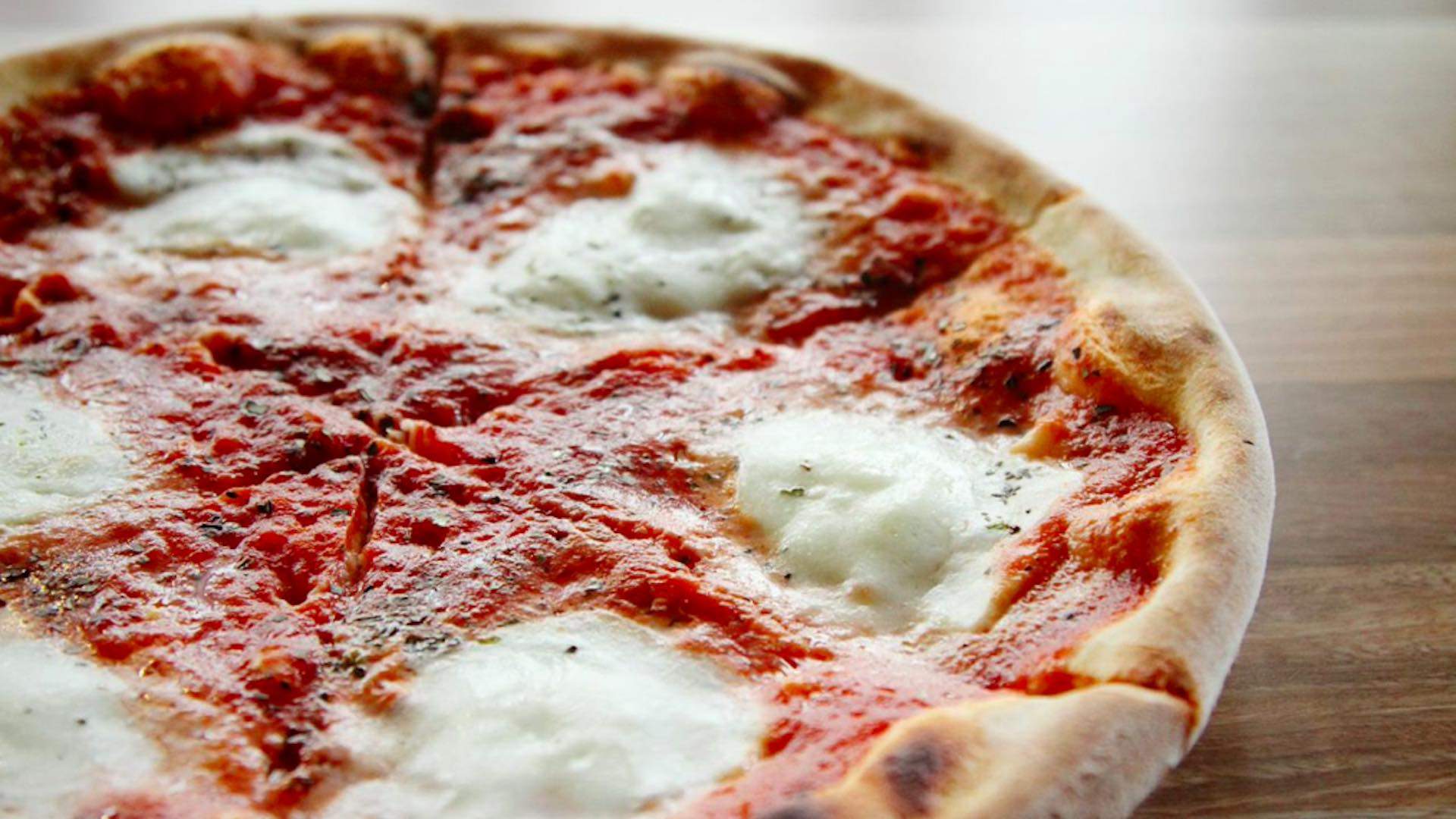 JULIUS PIZZERIA
South Brisbane's Julius Pizzeria is Italian done well. It's about the quality of the ingredients, not quantity. The service and execution is always on point, too. I will always come here every season for the new range of frittelle (fried ricotta dumplings) and late-night comfort food. They don't take bookings so you have to rely on your luck when coming to Julius Pizzeria, but it is well worth the wait.
Explore more with Pullman. Book your next hotel stay with Pullman and enjoy a great breakfast for just $1.
Published on November 01, 2017 by Concrete Playground