TRAVEL & LEISURE
Photographer Alicia Taylor's Top Ten Spots in Melbourne for Art Lovers and Aesthetes
Let this trip be one of the few times in your life where you're guided by looks alone.
Photographer Alicia Taylor's Top Ten Spots in Melbourne for Art Lovers and Aesthetes
Let this trip be one of the few times in your life where you're guided by looks alone.
in partnership with

Alicia Taylor is one of Melbourne's most promising young photographers — you've probably seen her work splashed across your social feeds already. She learned the tricks of her trade at RMIT, where she studied design and photography, and combined her love of both in the career we all dream of: international photographer. Still, she's a Melburnian through and through, and knows the city's art and design scene as few can ever hope to.
In partnership with Pullman Hotels and Resorts, we're helping you explore more on your next holiday and make sure you get those experiences that the area's most switched-on residents wouldn't want their visitors to miss. In Melbourne, we've called in Alicia, whose favourite spots range from the city's weirdest commercial art gallery to a restaurant whose impressive interior design is finished off with a four-metre brass compass.
A stay in one of Pullman's two locations in Melbourne — Albert Park or On the Park in East Melbourne — will not only put you in the thick of all this action, it will let you contemplate all you've seen in five-star luxury at the end of the day.
Read on for Alicia's perspective on Melbourne's art and design hot spots, and check out the rest of our Explore More content series to hone your itinerary for some of Australia's best holiday destinations.
SOPHIE GANNON GALLERY
The Sophie Gannon Gallery in Richmond is set away in an unassuming, single-level brick enclave, but housed within is the life's work of one of Australia's most ambitious art dealers, Sophie Gannon herself. Sophie came up from managing a handful of artists to handling some of Australia's finest — including my personal favourite, Emily Ferretti. Her gallery is also a showroom, as they so often are, and I love dropping by whenever I'm in the neighbourhood. There's no need to preplan; you can just trust that Sophie will have something beautiful adorning the walls.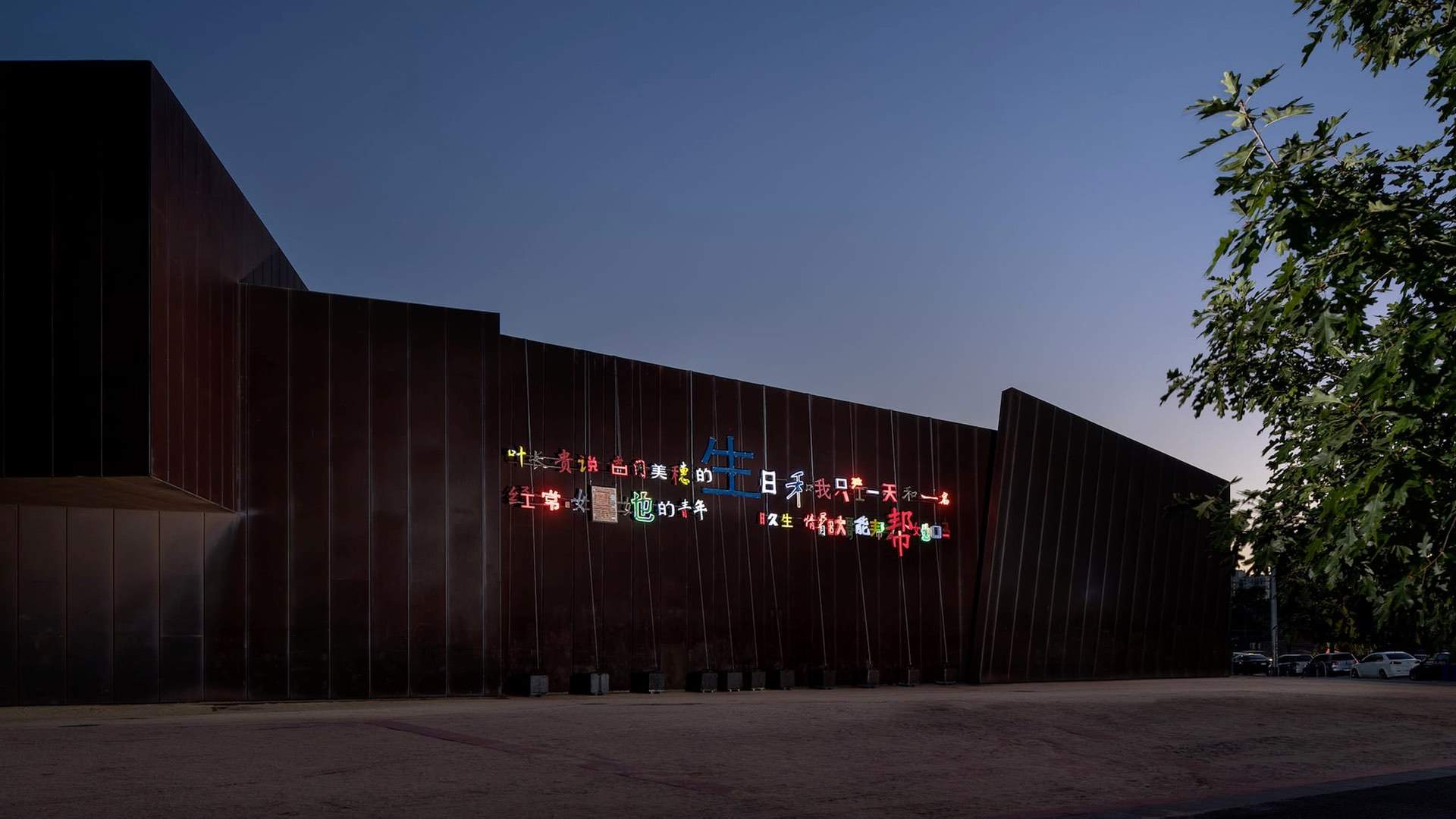 ACCA
The Australian Centre for Contemporary Art is a great interactive contemporary art space located in Southbank. It's one of my favourite architectural spaces in Melbourne. You won't be able to miss it — in a sparse, industrial part of town, the ACCA building really draws attention to itself. It was completed in 1983 by Wood Marsh Architecture. The distinctive rusted steel facade of interpressed metal has since become a beloved architectural icon. The exhibitions presented at ACCA are often thought-provoking, innovative and bold, and the program of talks and symposiums that accompany them are some of Melbourne's finest.
TOLARNO GALLERIES
The Tolarno Galleries is one of the Melbourne's weirdest commercial contemporary art galleries, nestled in a spacious and well-appointed venue on Exhibition Street in the CBD. The director, Jan Minchin (formerly a curator at the National Gallery of Victoria), is known for creating the perfect blend of controversial and popular exhibitions with lawless artists (and some of my favourites) like Ben Quilty and Bill Henson. Remember Patricia Piccinini, blowing our minds over and over? Imagine that kind of work given free rein. The clean, white exhibition space is filled with soft, filtered light. I find it acts as a perfect oasis from the hustle and bustle of the city and an introspective atmosphere to take it all in.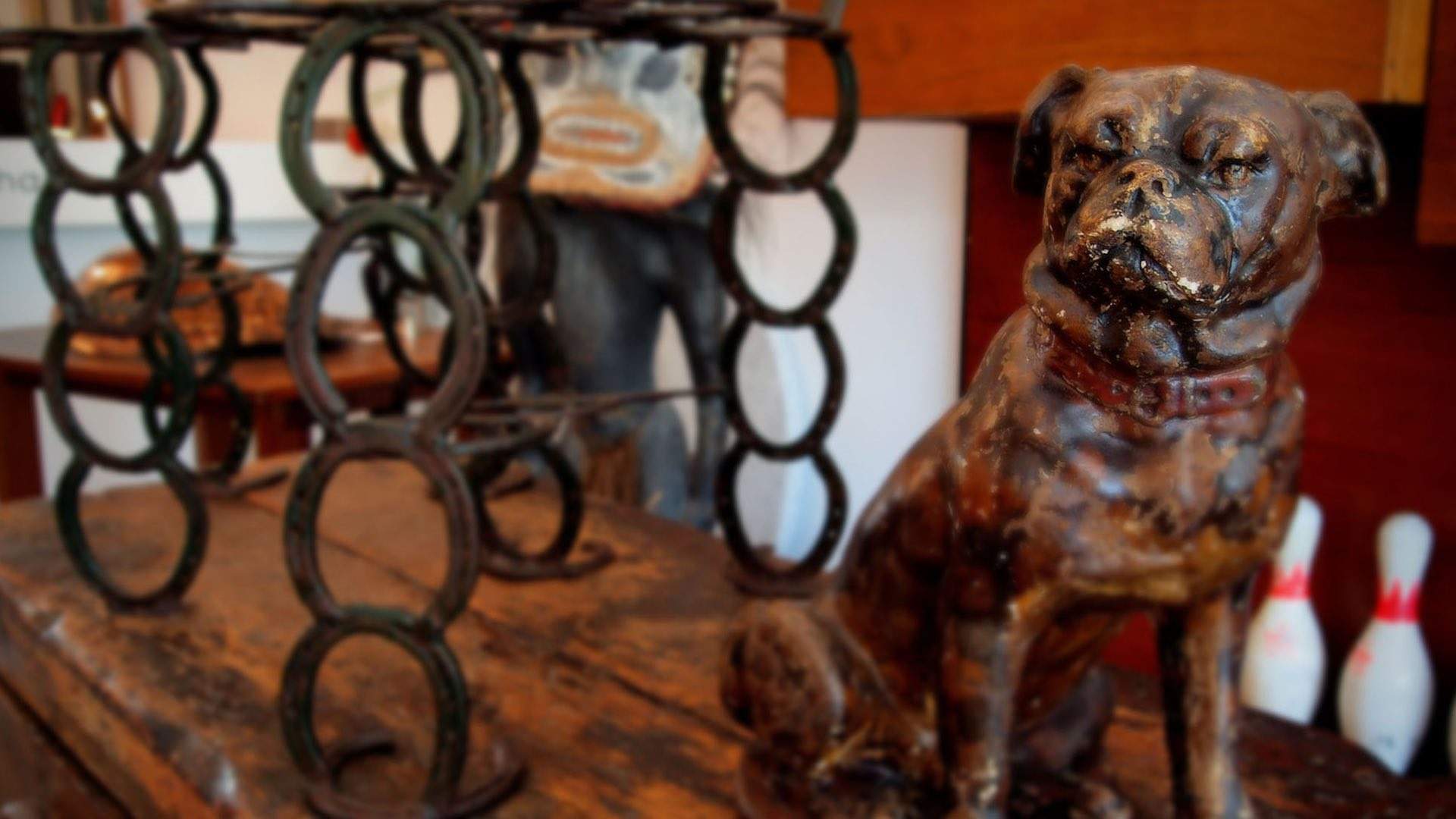 TARLO & GRAHAM
You haven't truly experienced eclectic vintage until you've visited Tarlo and Graham on Gertrude Street in Fitzroy. It's a cornucopia of eccentric pieces, and it's difficult for me to even try to predict what you might find on a visit. It could be anything. You might stumble across a rare lithograph from a beloved Australian artist, a dozen trombones or a family of ceramic clowns. It's all possible at Tarlo and Graham, which is why i love to while away an afternoon here. Goodies are piled high in every corner, but it's not always random. The warmth and humour of the proprietors shines through in their weird and wonderful displays and combinations.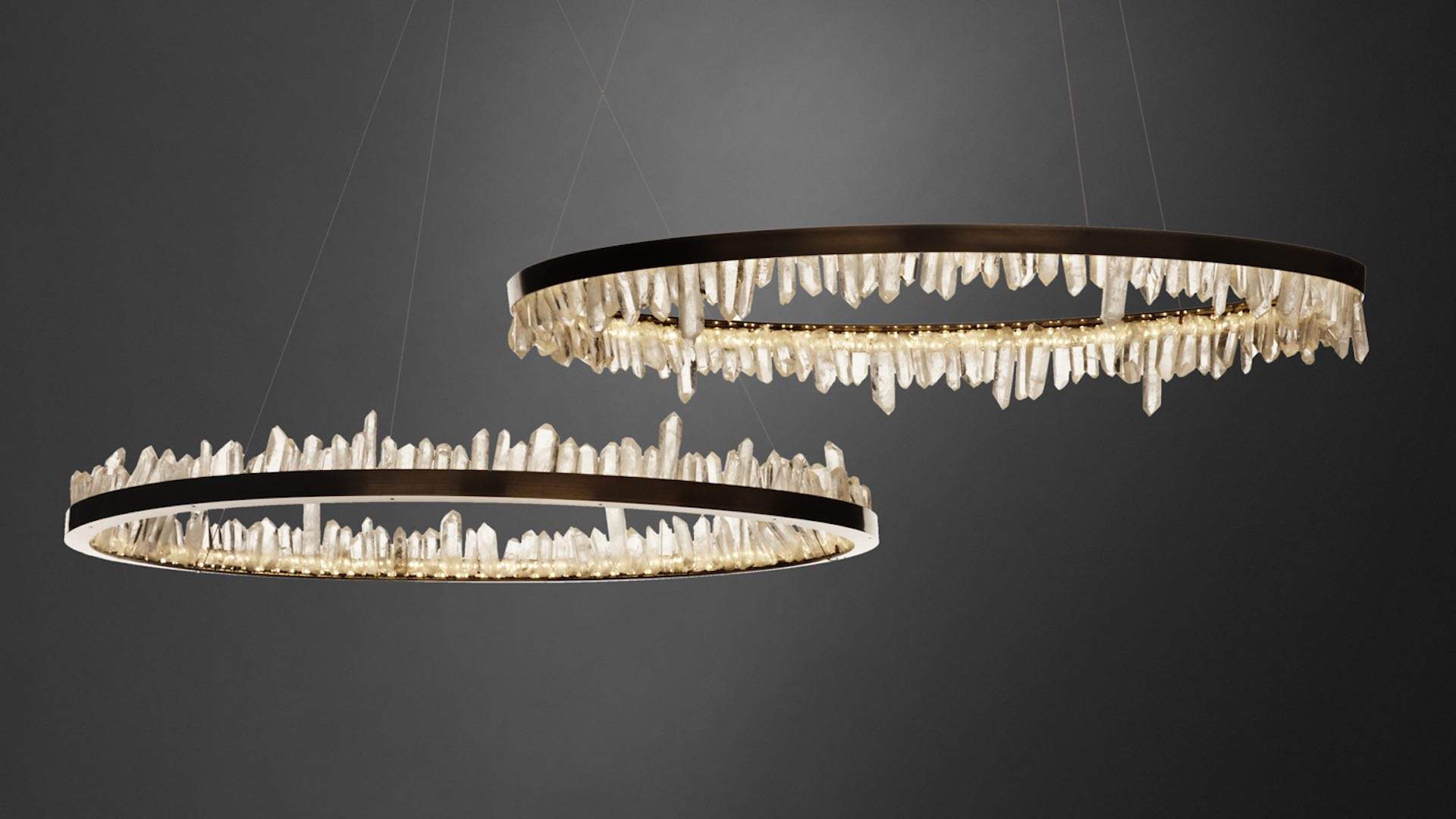 CHRISTOPHER BOOTS
Lighting stores, with their dramatic and changeable lighting landscapes, are a world of their own, and the Christopher Boots showroom is, in my opinion, one of Melbourne's best. Located on Gore Street in Fitzroy, it's part art installation, part gallery and part lighting retailer. The intimate and artful showroom is ever-changing and also a delight to walk through. The CB team work in their open-plan office next to the displays. They might specialise in lighting, but the team's expertise in all things texture shines through in the beautiful warehouse and workspaces.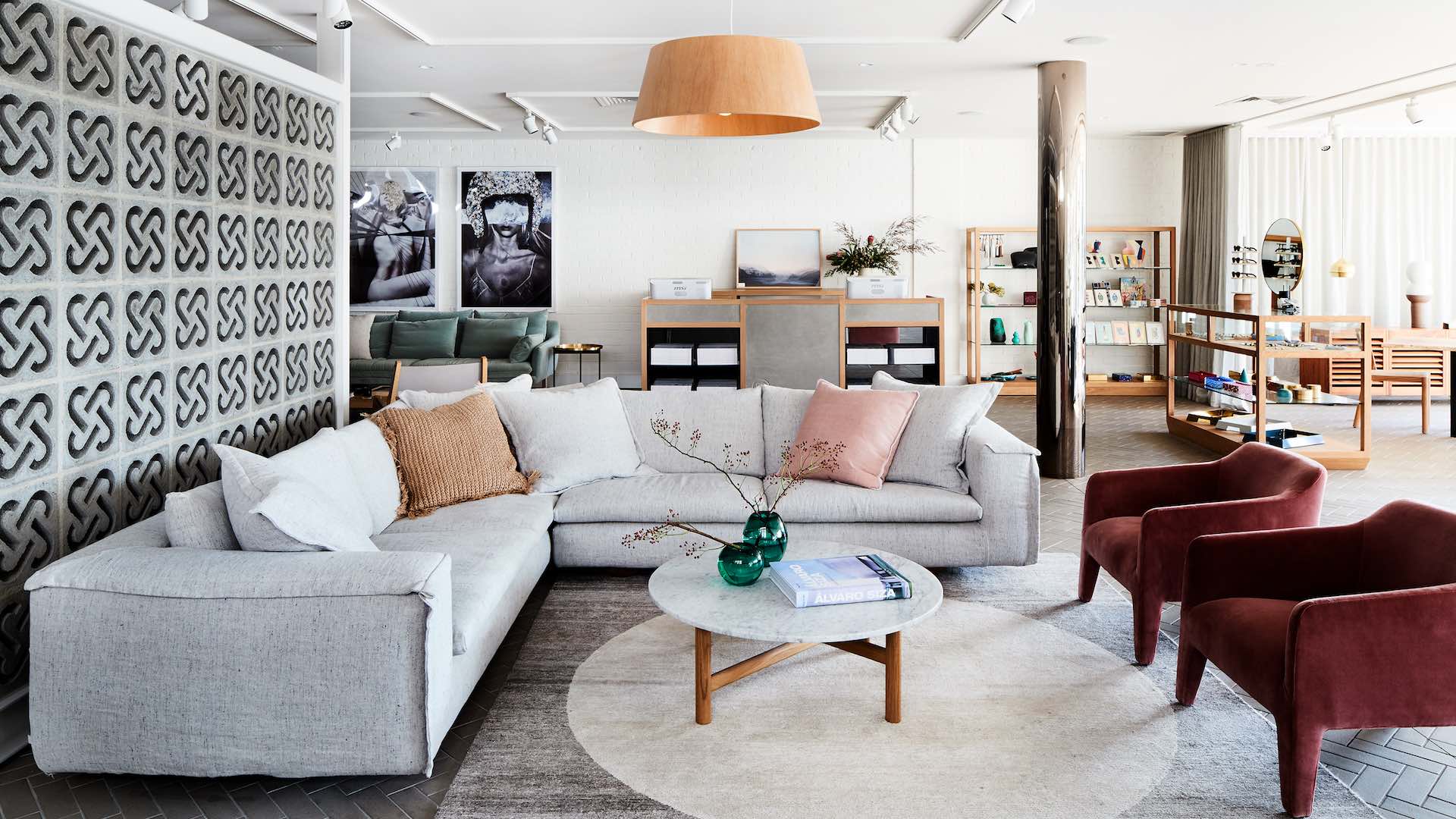 JARDAN
The Jardan store in Richmond (you'll find it nestled in furniture row, on Church Street) is a beautiful venue to spend a morning wandering around. The light-soaked space displays furniture and art pieces that will make you sigh and say 'One day'. Or, today could be your day! Pieces from some of Australia's best contemporary designers are housed here in a range of styled spaces. The store itself is a stroke of design genius, featuring a combination of a stark gold facade, eggshell whites, overflowing greenery and varied natural textures that showcase but don't overpower the pieces they surround.
FENTON & FENTON
Fenton & Fenton is a colourful cave of wonders in Prahan and a must-do for any design lover or interior decorator (amateur or otherwise). They sell an extensive collection of art and design on the premises, as well as bits and pieces you won't find anywhere else: jewellery, curios, furnishings and a diverse range of homewares and lifestyle products. Fenton & Fenton also have a team of lovely stylists on hand (or a phone call away) to guide you if you get stuck between cushions, and the shop itself is always so beautifully styled, I think it's an inspiration in its own right.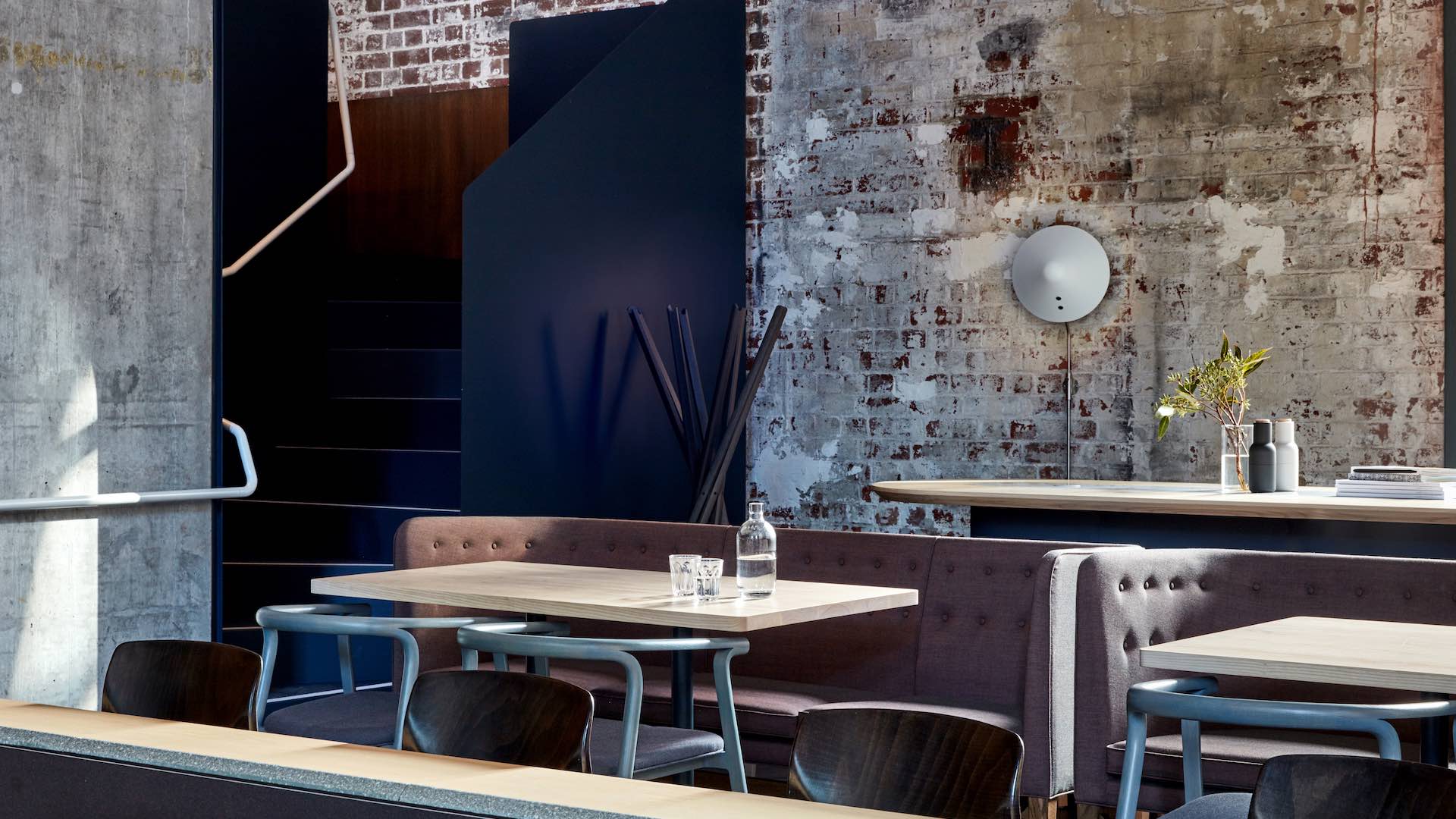 Higher Ground, conveniently found in the CBD, is an outstanding example of architectural retrofitting done right (they serve excellent food too — prepare to salivate). Nathan Toleman (the man behind Top Paddock and Kettle Black) and his partners — Sam Slattery, Ben Clark and Diamond Rozakeas — have created another dazzling cafe experience. Higher Ground started its life as an old power station and has been transformed into a spacious and lush eating space with gentle lighting. I've noticed the breakfast menu is earning a bit of a reputation, and I can't go past the colourful ricotta hotcake served with seeds, cream, seasonal fruit and flowers or the butter poached white asparagus, served with comté, tarragon, bronze fennel, poached eggs and rye toast. Their tea menu is also out of the ordinary.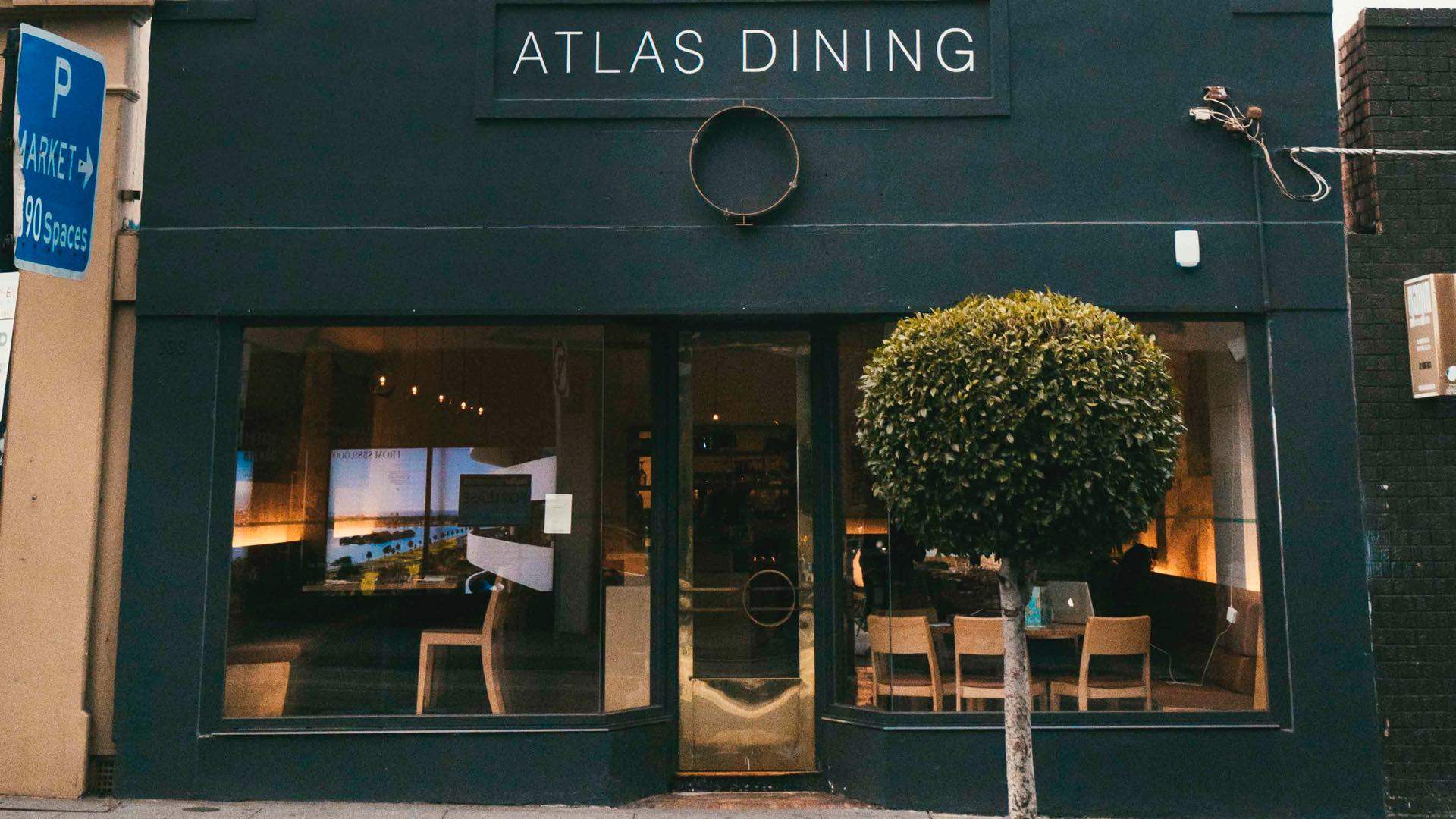 The design concept at Atlas Dining, located on Commercial Road in South Yarra, is truly exceptional. The contemporary, clean space — designed by Sydney-based architects Belinda Pajkovic and Tamara Frangelli — is defined by leather banquettes, soft lighting and white birch timber, topped off with a four-metre brass compass hanging from the ceiling. It blows my mind every time I visit. And the elegance continues through to the rotating menu, which is completely changed every three months (I never know what I'll get and that's fun). Chef Charlie Carrington's dishes are beautifully plated and balanced. They say Atlas will be a true adventure and they're right — it's a must-do Melbourne experience.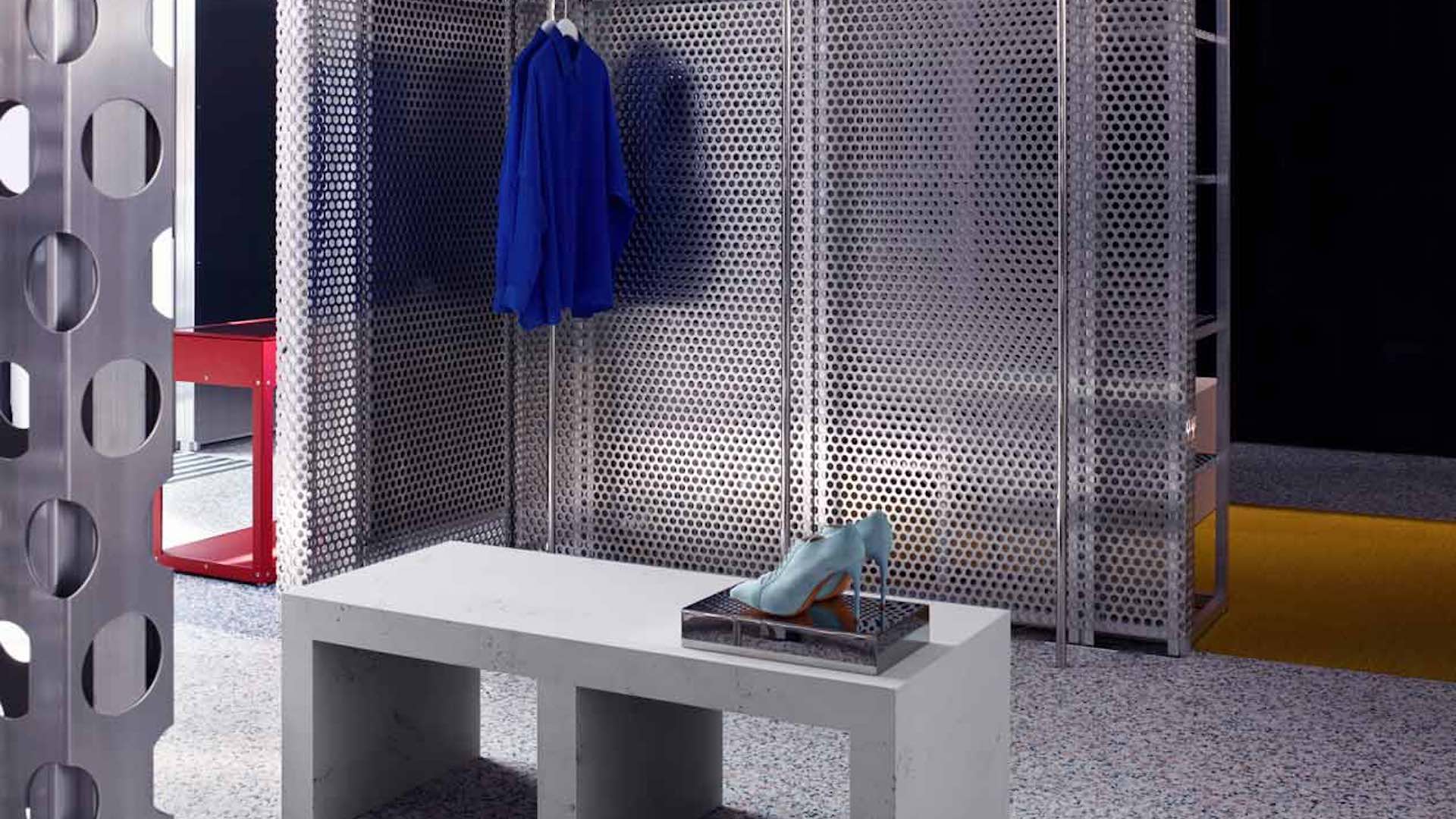 ACNE STUDIOS
Melbourne's Acne Studios store opened in 2014. It's already an iconic landmark on The Strand and has also raised the bar for retail design in the CBD. The fit-out was designed by Swedish firm Bozarthfornell Architects. They've been responsible for Acne Studios stores all over the world, but the Melbourne iteration is like no other, with stark, industrial dividers slicing up the space. It's both functional and brutal in perfect balance. If you're anything like me, a stroll through Acne Studios will have your senses pinging and your fingers itching to swipe your credit card.
Explore more with Pullman. Book your next hotel stay with Pullman and enjoy a great breakfast for just $1.
Published on November 01, 2017 by Concrete Playground