TRAVEL & LEISURE
New Brisbane Venue Rage Cage Lets You Smash Stuff with a Baseball Bat
Blow off some steam by going to town on some satisfyingly smashable items.
New Brisbane Venue Rage Cage Lets You Smash Stuff with a Baseball Bat
Blow off some steam by going to town on some satisfyingly smashable items.
Have you always wanted to reenact the Office Space printer smashing scene? Well, your chance has finally come. Melbourne got The Break Room way back in 2016, then Sydney welcomed Smash Brothers in 2018 — and now it's Brisbane's turn.
Rage Cage has opened in Highgate Hill, and it's following the same concept: letting folks work through their stress, manage their anger and even get a workout, all by hitting stuff with a baseball bat. It's taking the workplace term 'break room' to a very literal sense — and you might even find yourself swinging and smashing office electronics, including printers.
You can shatter everything from glassware and dishes to frames, clocks, garden gnomes and other knickknacks, too — and household electronics such as phones, laptops, microwaves, televisions and guitars as well. So how does it work? Choose your weapon of choice (crowbars, bats and sledgehammers are on offer, as well as a few surprises) and you'll be escorted to a room and given a milk crate filled with smashable goodies to break to bits. You'll be outfitted with overalls, gloves, boots and a face shield, so you can go at it without the machines taking their revenge.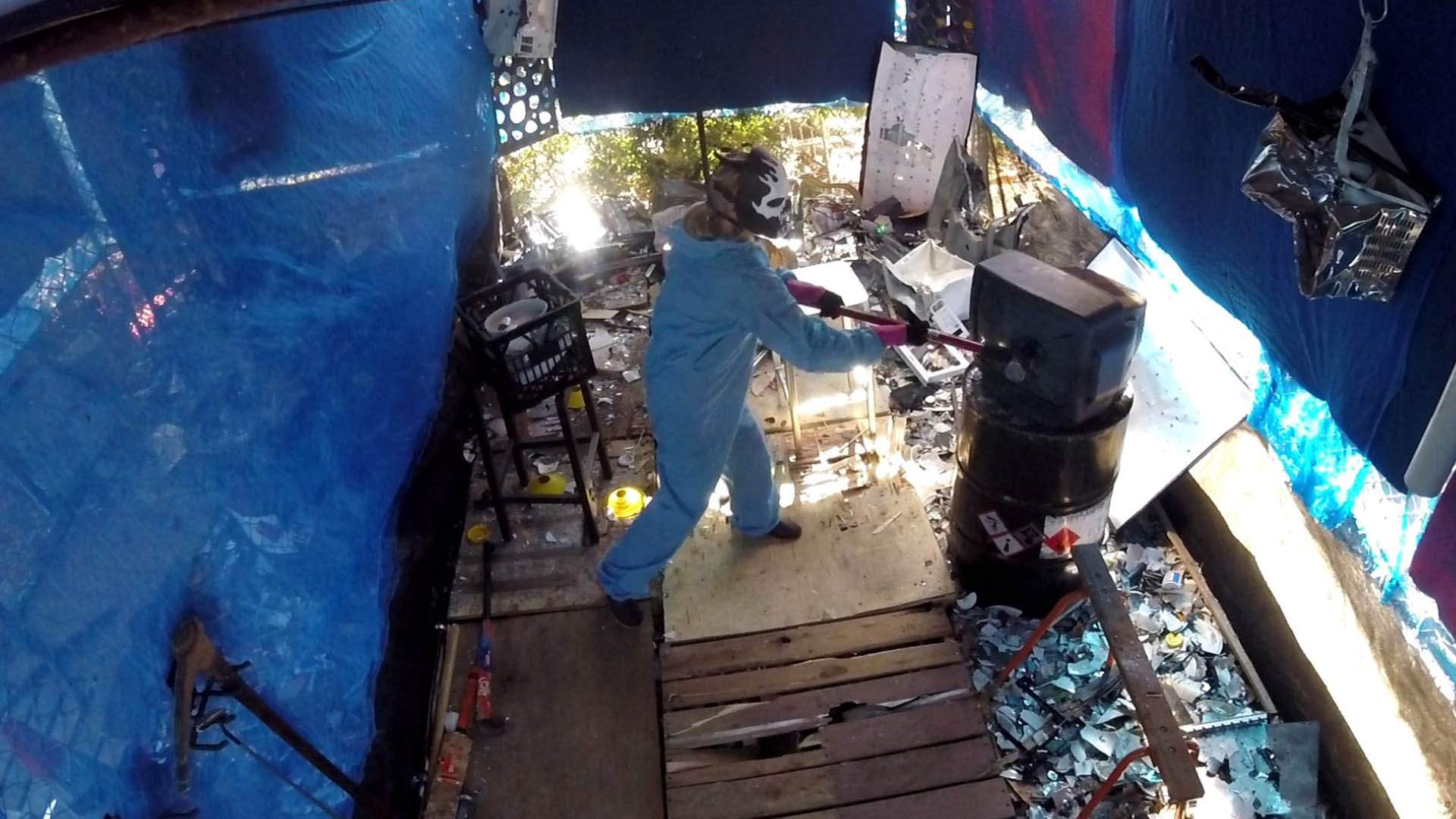 Waste is the obvious eyebrow-raiser here — but you can bring your own items to destroy or, even if you're not keen to get swinging, donate your old clutter.
This may sound like a team sport; however for safety reasons you can only smash solo. You're allowed 30 minutes to break your batch — with $45 buying you a milk crate full of smashable gear, and the likes of phones ($10), printers ($30), flatscreen TVs ($50) and guitars ($50) all costing extra.
Rage Cage is open seven days a week, with both bookings and walk-ins accepted. To schedule a session, head over to the venue's website and kiss those TPS reports goodbye.
Find Rage Cage at 7 Mabel Street, Highgate Hill — open Monday–Friday from 10am–5.30pm, Saturday from 11am–6.30pm and Sunday from 2–6.30pm.
Images: Rage Cage.
Published on June 25, 2020 by Marissa Ciampi