TRAVEL & LEISURE
Seven Things You Didn't Realise You Could Do in Japan's Tohoku Region
Participate in an ancient mountain pilgrimage and become a sake expert in Japan's underrated northeast region.
Seven Things You Didn't Realise You Could Do in Japan's Tohoku Region
Participate in an ancient mountain pilgrimage and become a sake expert in Japan's underrated northeast region.
in partnership with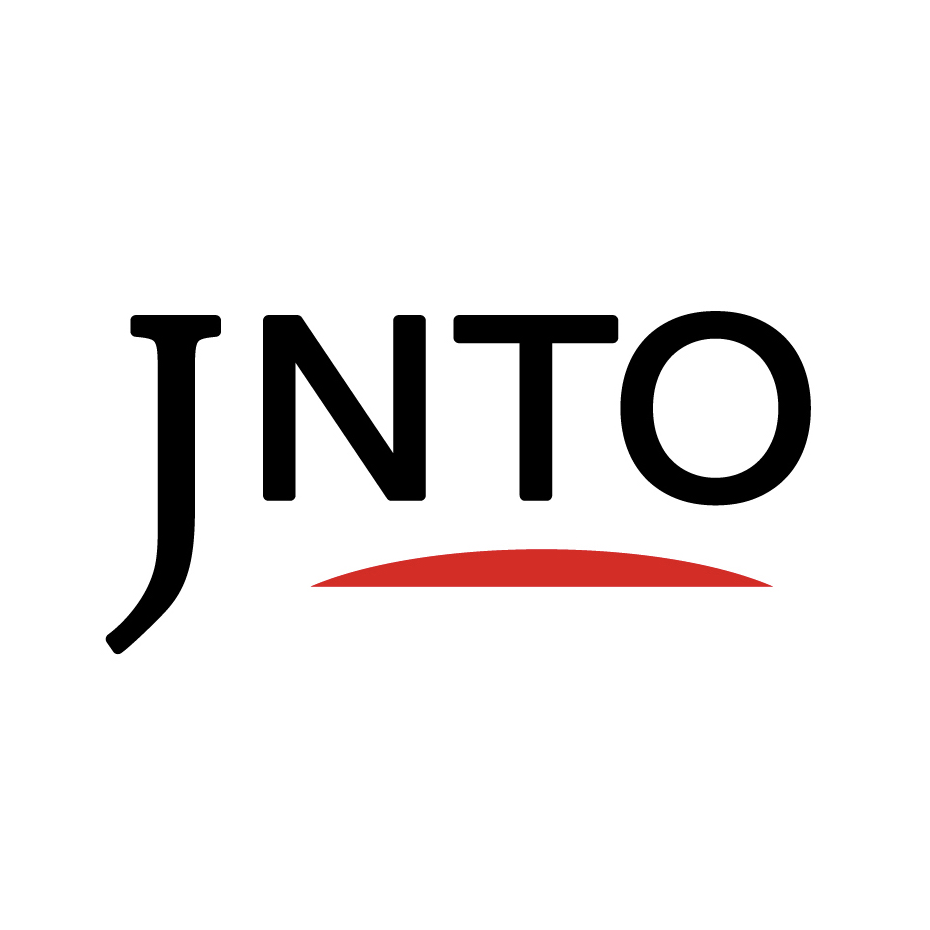 As we're sure you've heard, Japan has quite a reputation as a travel destination. But even beyond the most hyped experiences — like eating endless bowls of ramen in Tokyo, walking among cherry blossoms with views of Mount Fuji, feeding deer in Nara — the country has an incredible array of lesser known regions that, if you cover, will take your holiday from great to practically life changing.
For instance, the region of Tohoku in Japan's northeast is one of the country's less travelled but no less impressive destinations. It presents visitors with outstanding dining, unique stays and natural landmarks that'll blow your mind. So, if you truly want to make your next trip to Japan one to remember, consider riding the shinkansen (bullet train) just a couple of hours north of Tokyo, where you'll discover a wealth of experiences that you likely weren't aware existed (until now).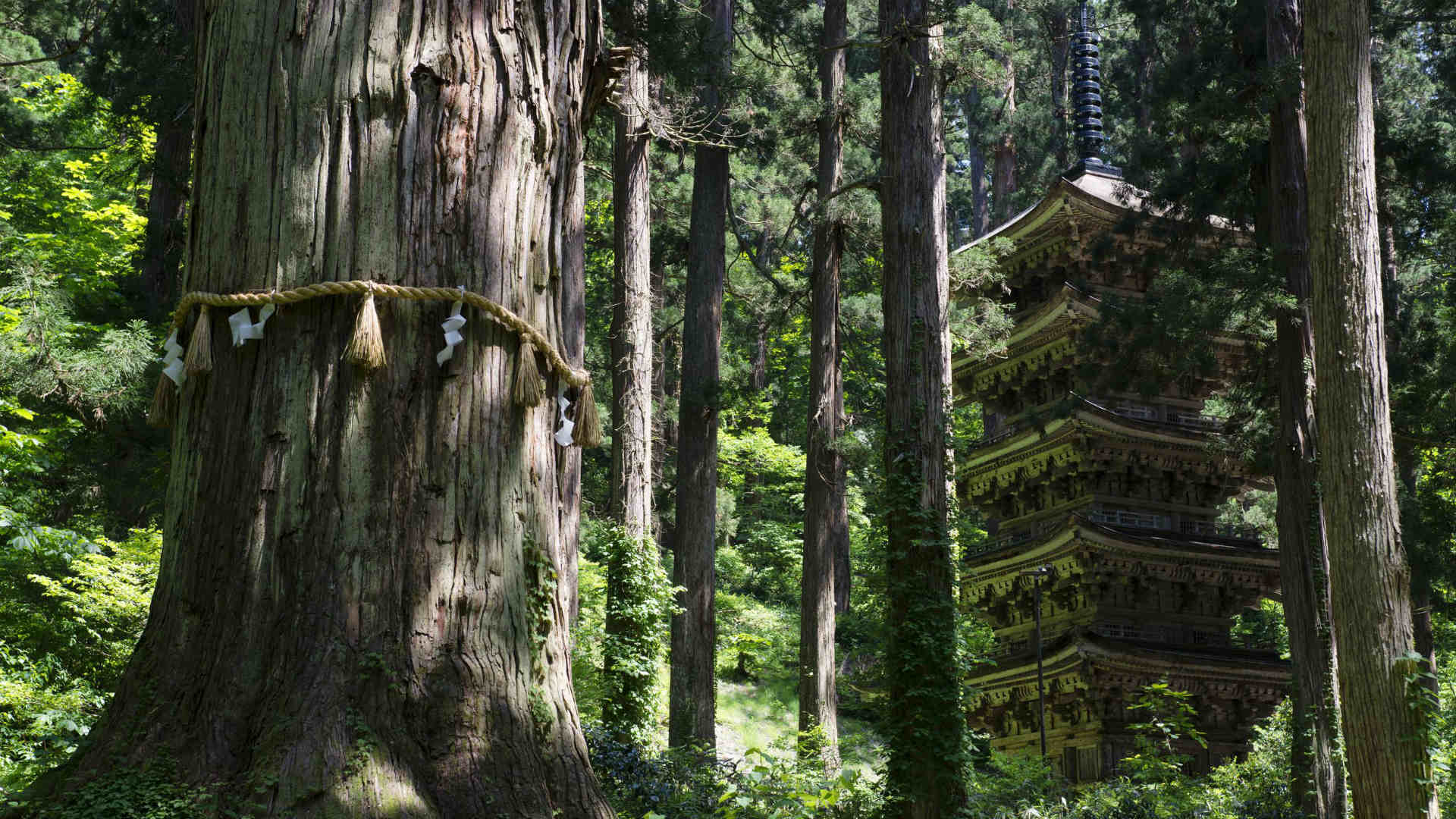 VISIT AN ANCIENT EARTHQUAKE-PROOF PAGODA
Found throughout Yamagata Prefecture, the Three Mountains of Dewa are considered some of the holiest anywhere in the country. And while Mount Haguro, Mount Gassan and Mount Yudono each provide a spectacular setting to explore during sun or snow, only the foremost has a 600-year-old pagoda buried deep within its cedar forest. Make your way down Mount Haguro's famous 2446 stone steps and you'll soon be surrounded by towering cedar trees. After a short walk, you'll come across the so-called Five-Storey Pagoda, which features an interior wooden pendulum that counteracts the shock of an earthquake. The pagoda dates back to the Heian Period (794–1185) and was rebuilt in the late 14th century — and it's been standing strong ever since.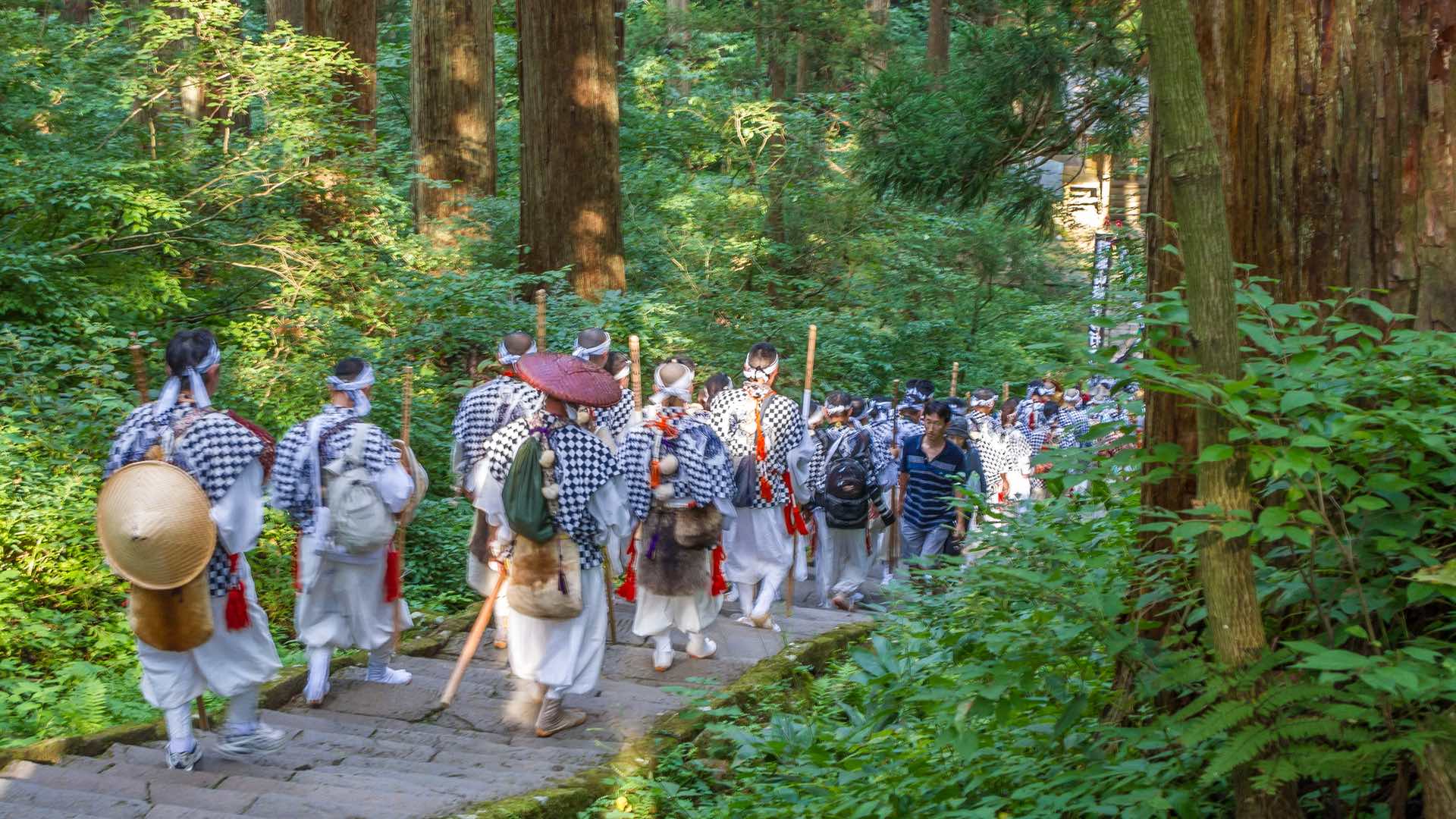 DO A FOUR-DAY PILGRIMAGE WITH A MOUNTAIN MYSTIC
You'll also have the chance to reconnect with nature in the most fascinating way possible within the holy Three Mountains of Dewa. Link up with a mountain mystic such as Master Hoshino — a white-robed priest who teaches the ancient Japanese mountain religion known as Shugendo — and you'll learn about a range of traditional techniques to refresh your body and soul. This practice is called yamabushido. During your four-day 'journey', you'll hike a series of sacred trails, stay in a pilgrim lodge and try waterfall meditation. Shugendo dates back to the eighth century and combines elements of Shinto, Buddhism, Animism and mountain faith to explore ways to reduce excesses in day to day life. Here, you can try it for four days and see how you go.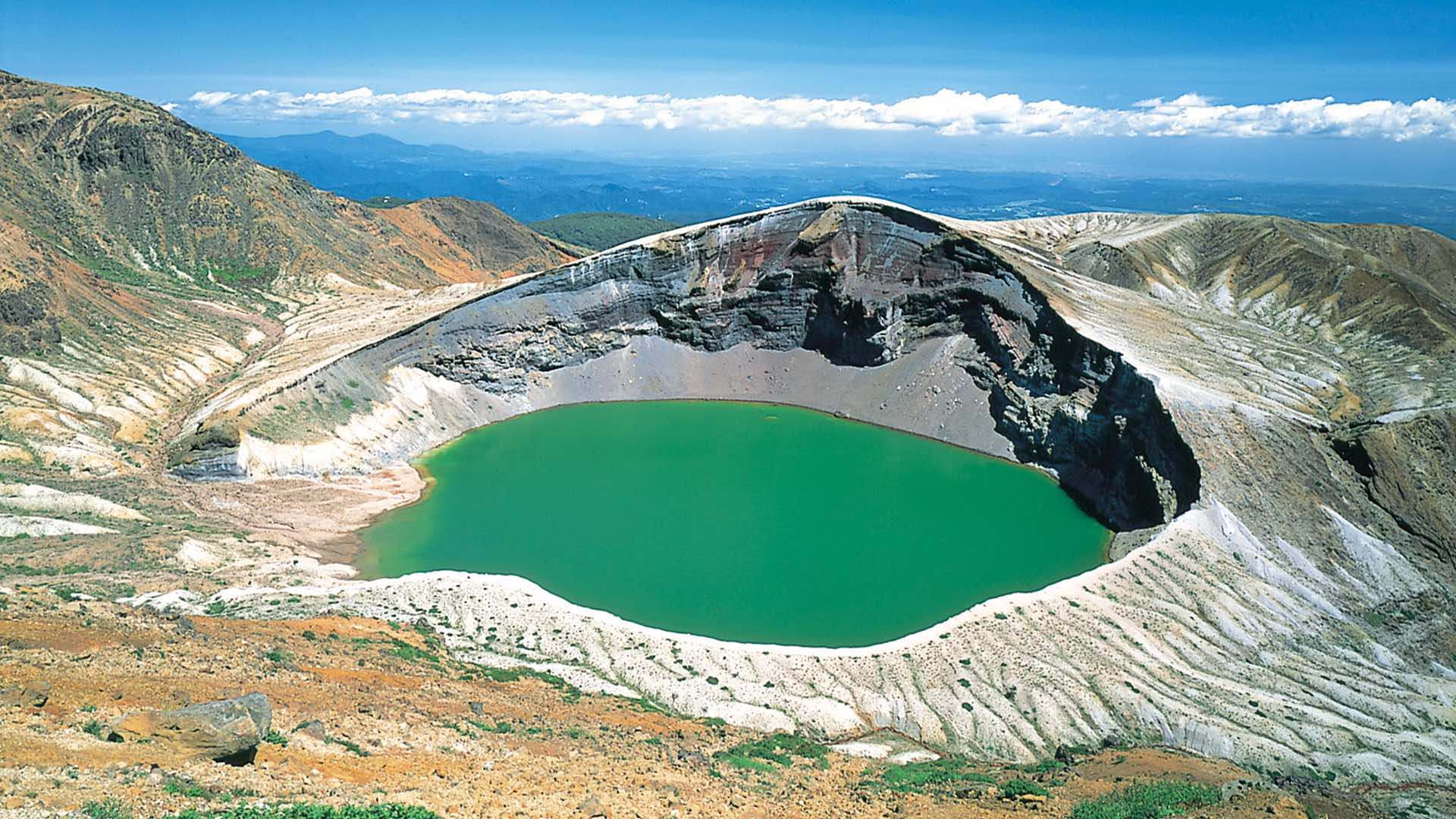 PRETEND YOU'RE WALKING ON THE MOON AT THIS EPIC CRATER
Set along the border of Miyagi and Yamagata Prefectures, Mount Zao features some of Tohoku's most spectacular scenery. Besides the steaming hot springs and sprawling ski resorts that dot the landscape, the area's biggest draw is the renowned Okama Crater. Surrounded by three soaring mountaintops, the active volcano's distinctive shape has earned it the nickname of the 'cauldron'. Great to visit all year long, Mount Zao's steep landscape comes alive with alpine flowers during summer, while autumn reveals a charming smattering of red and yellow vegetation that contrasts with the turquoise crater below.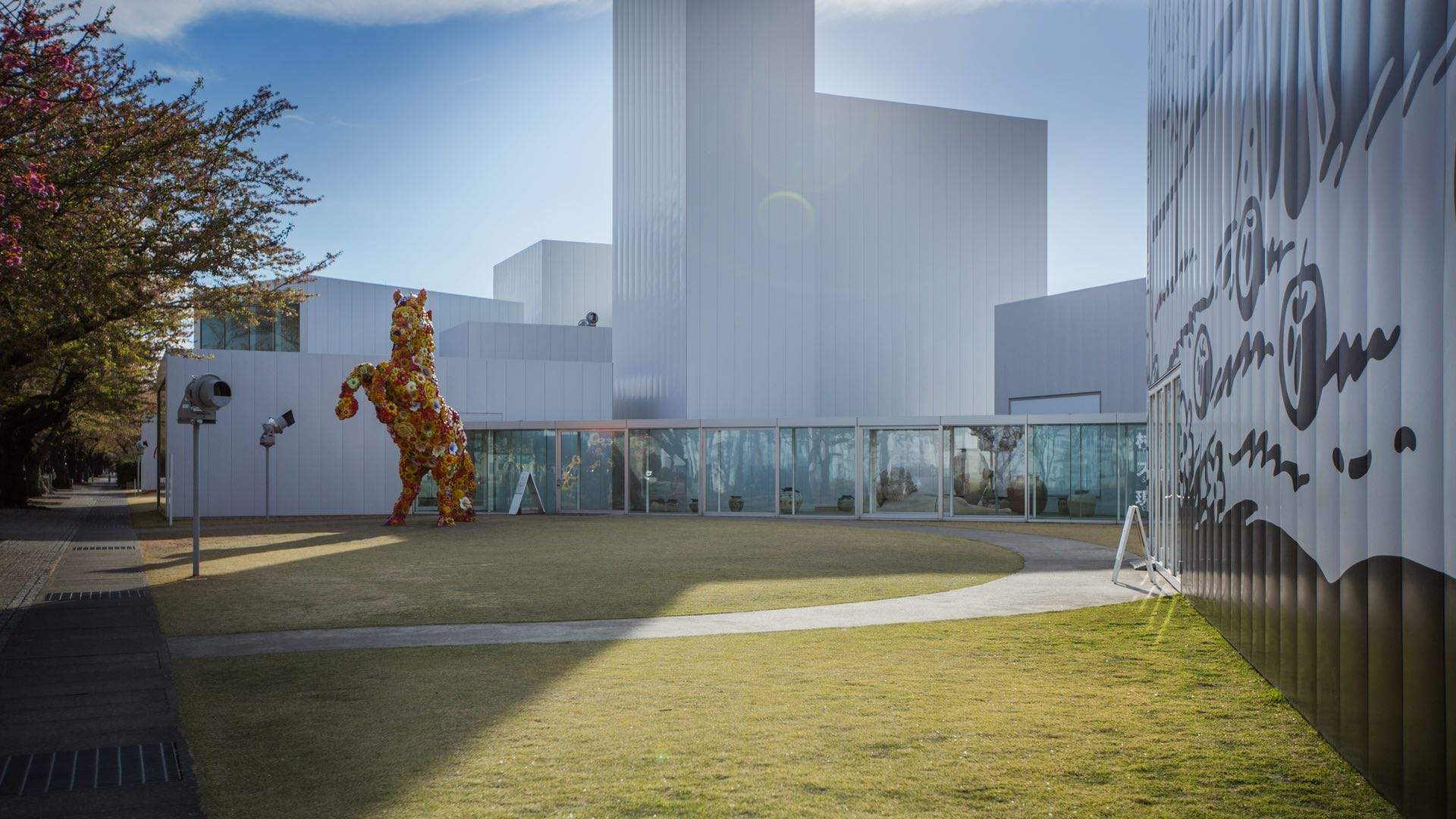 SEE CONTEMPORARY ARTWORKS FROM YOKO ONO AND YAYOI KUSAMA
Japan's well known for its forward-thinking tech innovations, but it's also the birthplace of some of the world's greatest contemporary artists. Featuring a permanent collection of 38 commissioned projects, the Towada Art Center, in Aomori Prefecture, is dedicated to showcasing many of the nation's top artists, alongside some international superstars, too. Inside, you'll come across an eclectic mix of installations by the likes of Yoko Ono, Ron Mueck, Yayoi Kusama and Ana Laura Aláez, among many others. With the gallery's airy, purpose-built design linked intrinsically with the outside world, there's a range of striking exhibition rooms, a café and a collaborative art space to explore.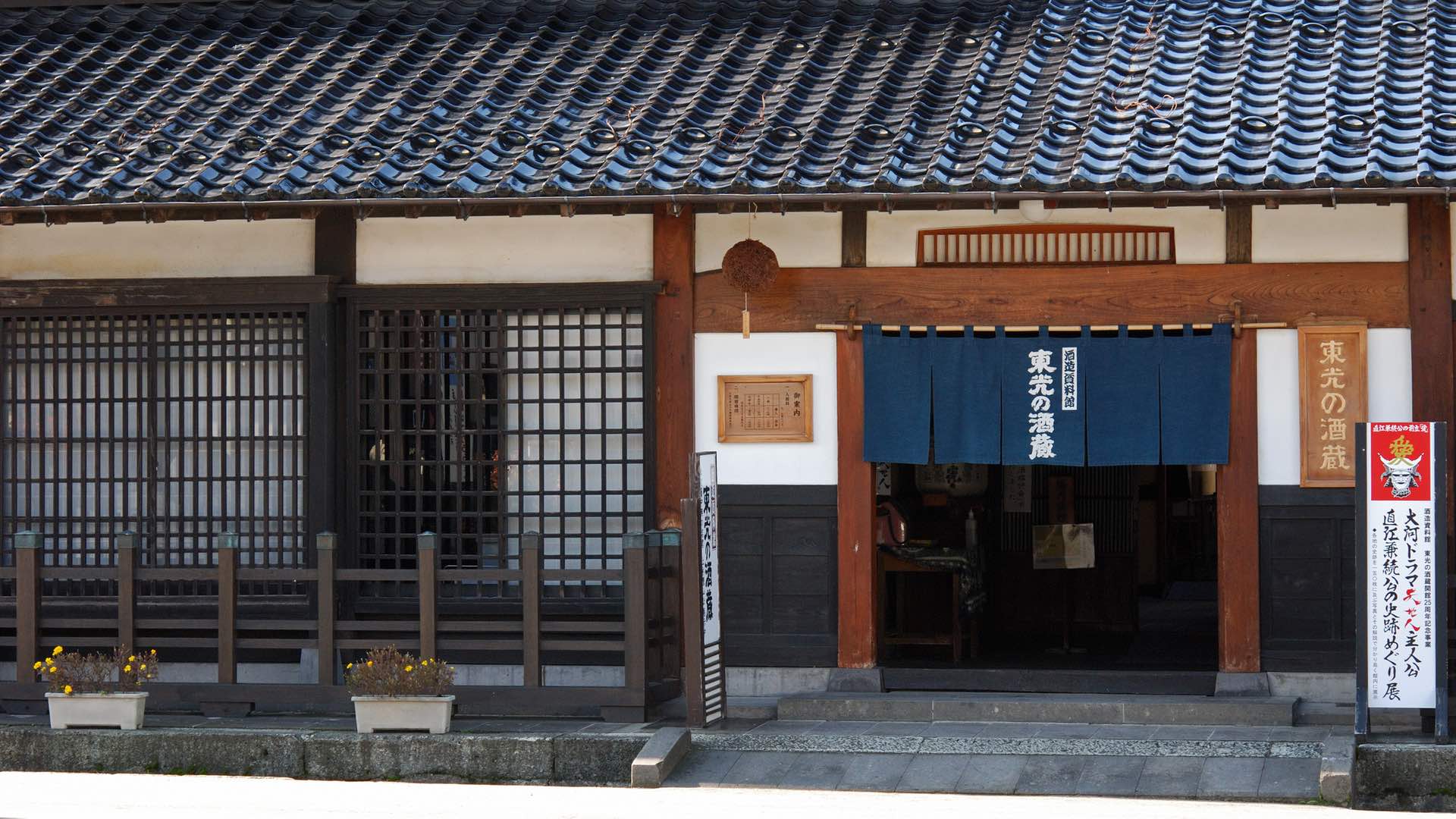 DISCOVER THE SECRETS OF SAKE AT A 400-YEAR-OLD BREWERY
The precise origins of sake might still be something of a mystery, but who better to guide you through its ancient history than a producer who's been making it for more than 400 years? Situated in Yonezawa City, Yamagata Prefecture, the Toko Sake Museum highlights the work of Kojima Sohonten, a renowned sake brewery that, 24 generations on, is still owned by the original family. Inside the museum, you'll be guided through the traditional brewing techniques and tools that provide the foundation for the brand. Meanwhile, in the adjoining shop, you'll get to sample a variety of sakes and umeshu, a plum liqueur that'll please your tastebuds.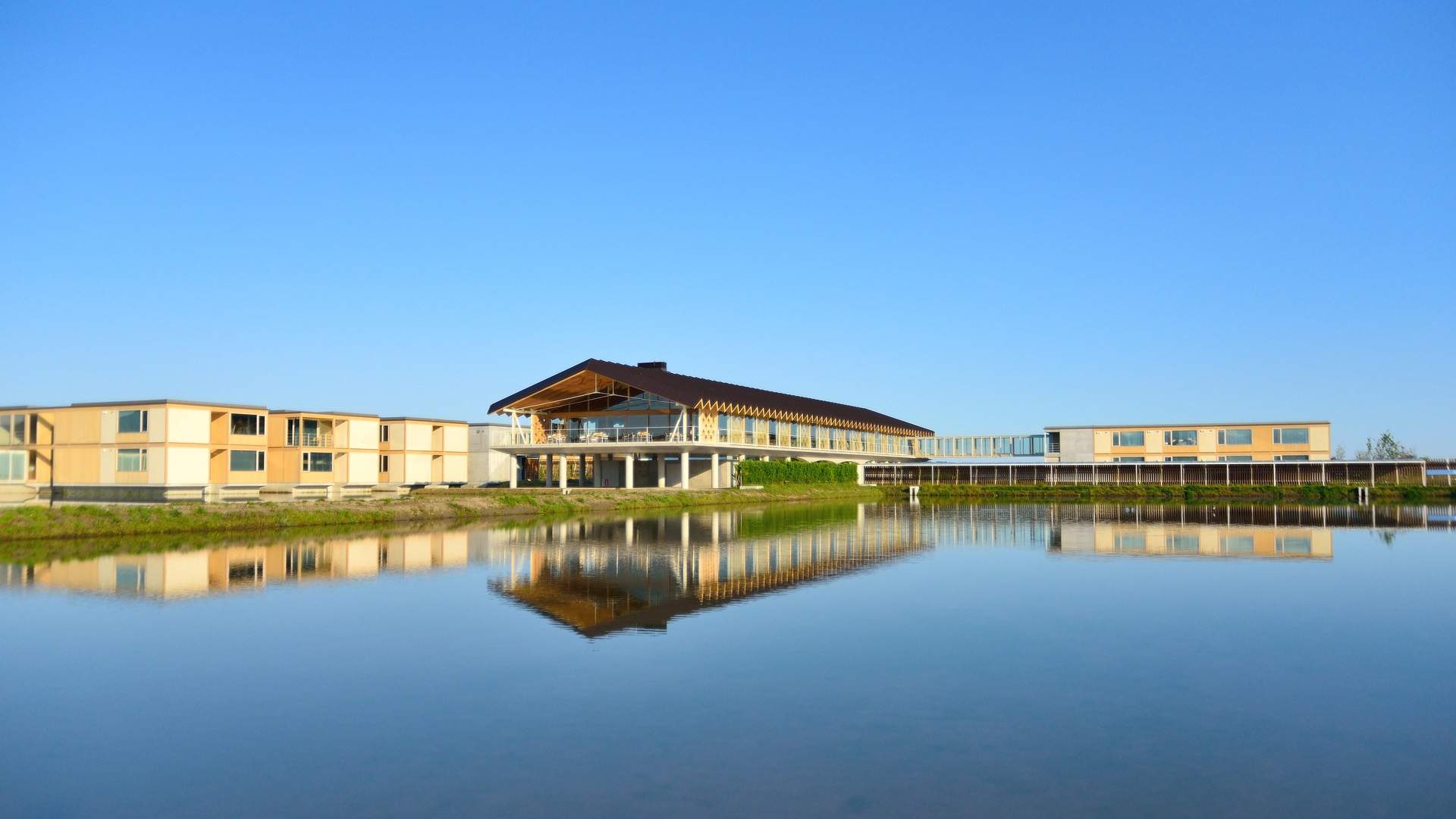 STAY IN A HOTEL INSPIRED BY YAMAGATA'S NATURAL BEAUTY
Shigeru Ban is perhaps one of Japan's more famous architects and was the brains behind some of the world's most beautiful buildings. Having moved to Yamagata in 2014, Ban was struck by the natural beauty of the area and soon set about translating this into the design of the Shonai Hotel Suiden Terrasse. With everything but the foundation and the building's core made out of wood, the entire two-storey structure is designed to sink into the surrounding rice fields, making for one very peaceful stay. Featuring stunning views of the mountains and fields in the distance, the hotel also has a luxe onsen and a restaurant serving local produce.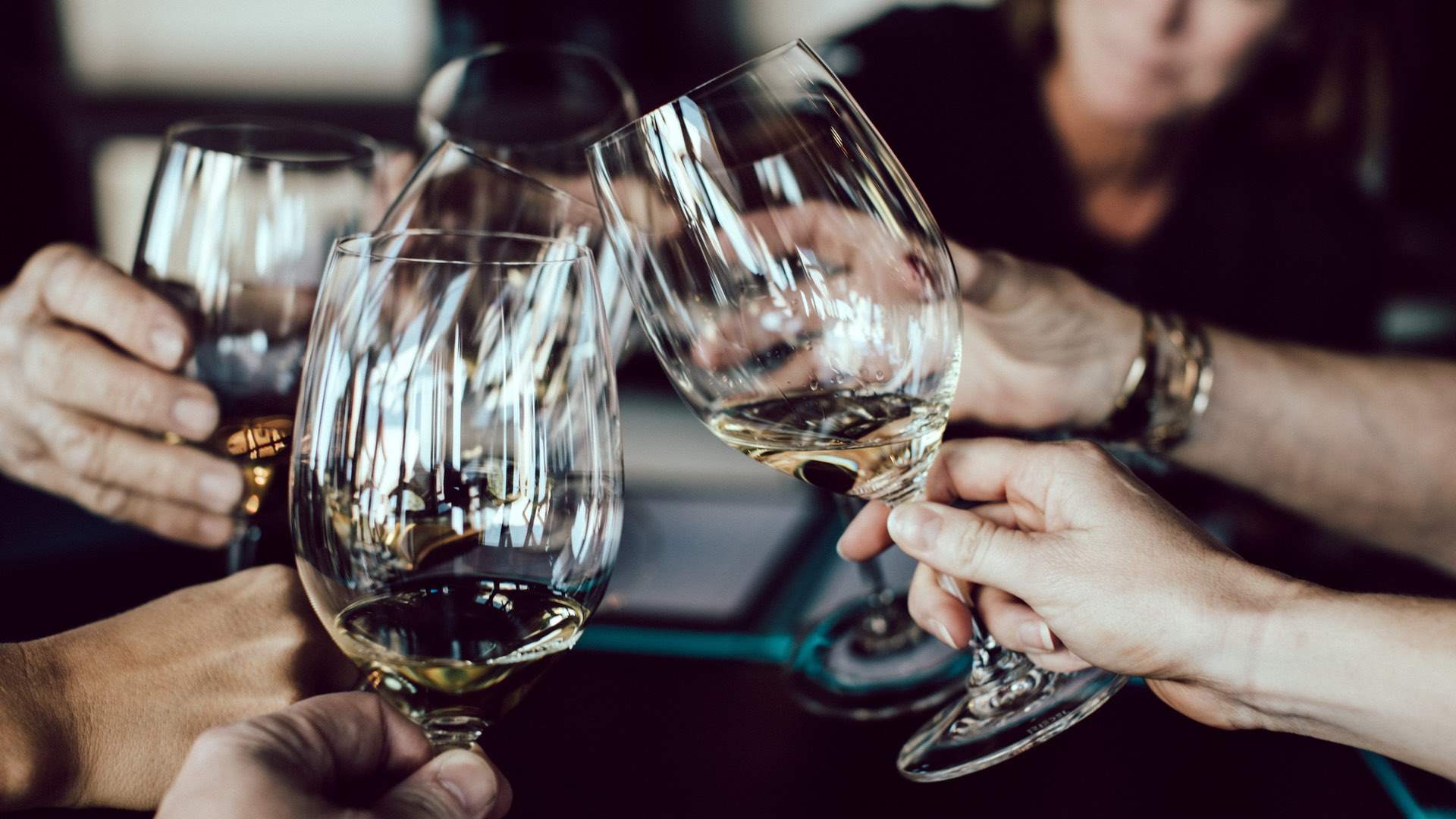 SAMPLE JAPANESE VINO AT A RENOWNED WINERY
Japan might be most famous for its rice wine, but those who love the grape-based variety are in for a treat — if they know where to look. During your visit to Tohoku, drop into Takahata Winery, in Yamagata Prefecture, and take your pick from some stellar vintages, which are produced from grapes surrounding the property or on a nearby farm. Inside the shopfront, you'll come across award-winning wines ranging from chardonnay and pinot noir to cabernet sauvignon. Plus, there's a host of locally produced cheeses and snacks to pair with your wine.

Need more reasons to visit Japan's stunning Tohoku region? For more travel inspiration and to start planning your adventure, head this way.
Top image: Okama Crater by Σ64 via Wikimedia Commons.
Published on January 09, 2020 by Hudson Brown