Stay of the Week: Movenpick Hotel Melbourne
This is one of the city's most luxurious places to stay — with superb dining options, spacious rooms and a daily chocolate hour in the lobby.
In Stay of the Week, we explore some of the world's best and most unique accommodations — giving you a little inspiration for your next trip. In this instalment, we go to Mövenpick Hotel Melbourne, the spot we're putting up guests who book one of our exclusive For The Love VIP packages.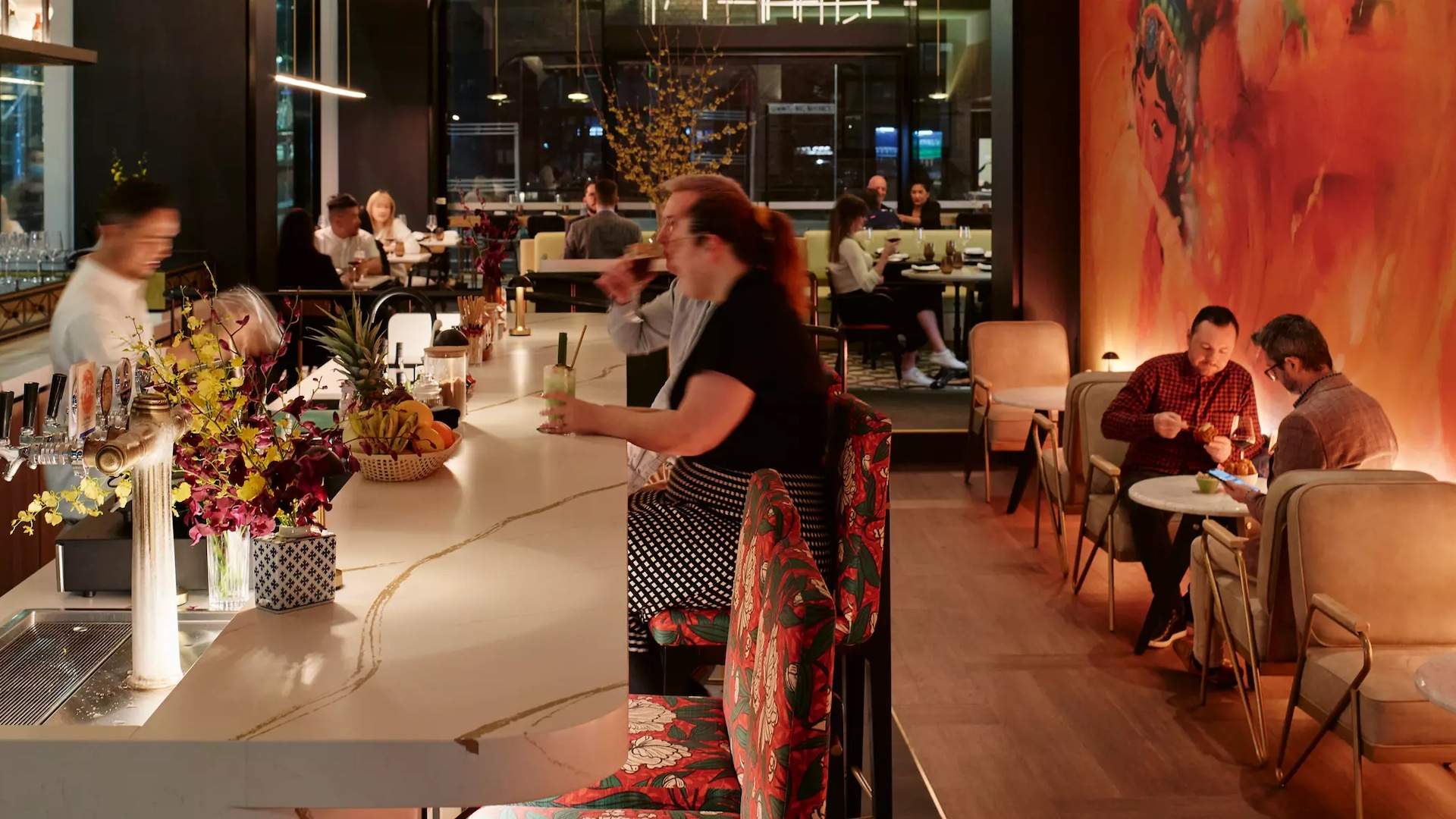 WHAT'S SO SPECIAL?
This central Melbourne hotel is all about luxury — from the heated pool looking out over the cityscape to the spacious rooms and glorious pan-Asian restaurant. Did somebody say it's time for a city staycation?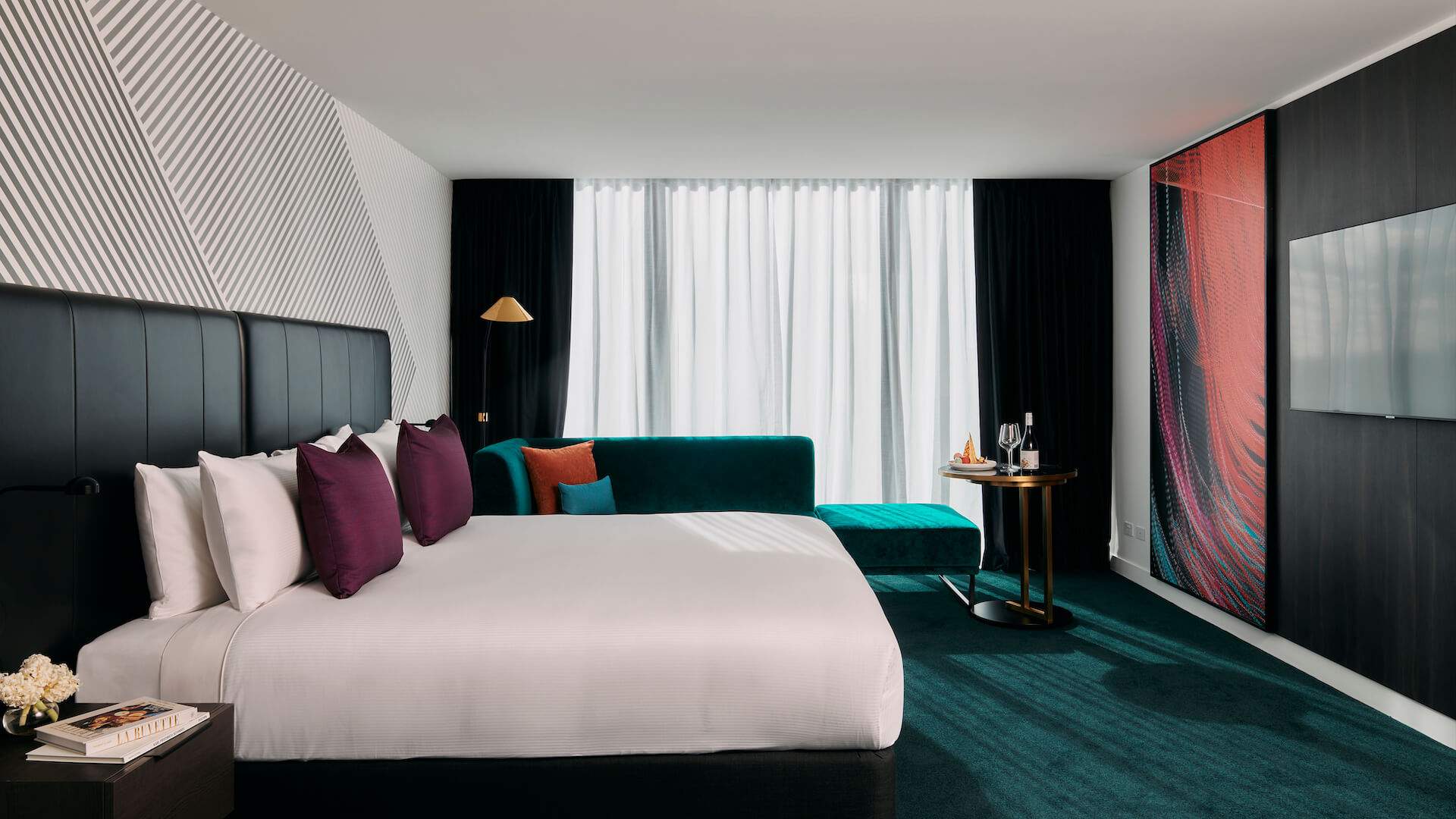 THE ROOMS
You get a king bed! You get a king bed! And you get a king bed! Everyone gets a king bed! Yup, all rooms and suites have large comfy king beds — the prime spot for stretching out and taking up all the space you'd like (whether you're sleeping alone or with someone else).
But, that's not all: these luxe rooms have a bunch of other features too. Expect rain-showers, free wifi, blockout curtains, a 55-inch television and views across Melbourne's skyline. Plus, if you go for one of the suites, you're in for an even more glam stay, courtesy of ready-to-go coffee machine and fully stocked mini bar.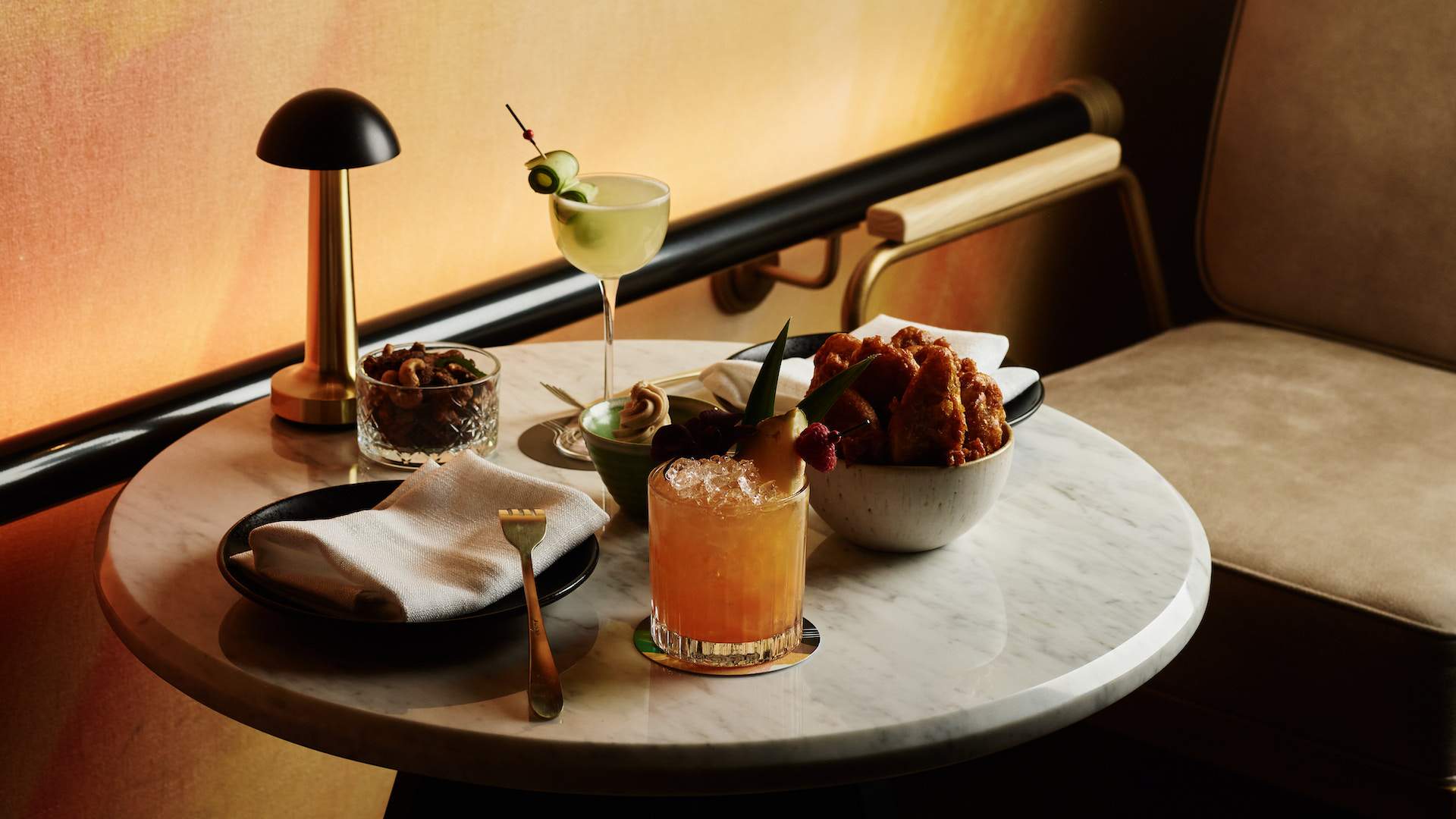 FOOD AND DRINK
Miss Mi is Mövenpick Hotel Melbourne's very own restaurant and bar, serving up pan-Asian food and drinks — that are set to take you from Bangkok to Borneo. Sit up at the benches overlooking the kitchen to watch the chefs at work or sink into one of the plush banquettes for a more intimate affair.
At the bar, you'll uncover Asian-inspired cocktails that pair top-quality spirits with traditional Asian spices, fresh herbs and housemade syrups. You can opt for classic cocktails, but we recommend trying one of their own creations.
THE LOCAL AREA
You're in the thick of it here. From the Spencer Street location, you can head west to Docklands for shopping and waterside dining or go east into the CBD to find some of Melbourne's best restaurants and entertainment venues.
You're also within the free tram zone, so there's no need to do much walking. Take the free journey to sites like Queen Victoria Market, Federation Square and Melbourne's famous arts precinct. All of Melbourne is at your doorstep.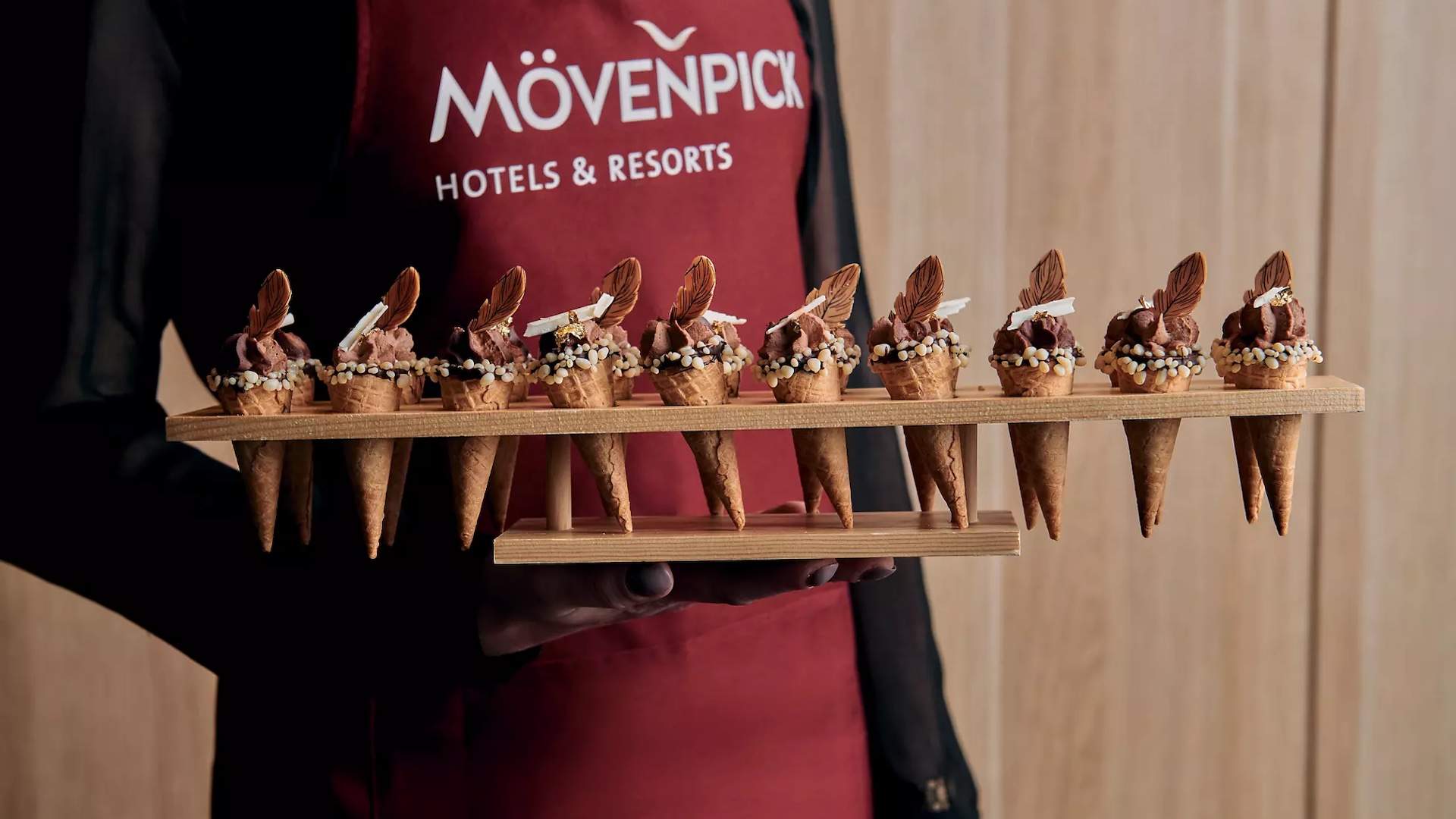 THE EXTRAS
One of the most fun and unique things to do at this luxury hotel is partake in their daily chocolate hour. From 4.30–5.30pm, the chefs transform the lobby into a chocaholic's paradise. All kinds of chocolatey creations are made just for you — it's always different so be sure to go each day of your stay.
Mentioning Mövenpick Hotel Melbourne's gorgeous heated pool (with views over Spencer Street) is a necessity. Head to the water for a swim and sauna, escaping life and all its stresses for a few hours. You don't even need to swim — simply grab some fluffy slippers and a robe from your closet and sit on one of the poolside lounges reading a book for the day.
Feeling inspired to book a truly unique getaway? Head to Concrete Playground Trips to explore a range of holidays curated by our editorial team. We've teamed up with all the best providers of flights, stays and experiences to bring you a series of unforgettable trips in destinations all over the world.
Concrete Playground Trips
Book unique getaways and adventures dreamed up by our editors