TRAVEL & LEISURE
New Hot Springs Have Opened in Far North Queensland If You Need an Excuse for Your Next Getaway
The scenic site includes private pools, as well as a camping ground and caravan park — and hosts a nightly yarning circle, too.
Whether you're getting comfortable in your own tub, settling into a spa or hitting up some hot springs, there's something particularly soothing about sitting in a body of steaming water. It's the type of pastime that delivers a pool full of bliss no matter the weather — but, just as the frostiest time of the year has rolled around, Queensland's far north now has a new place to go and soak away your worries.
Talaroo Hot Springs has just opened in Mount Surprise, which is located in the Shire of Etheridge — in a region also known as the Savannah Gulf. It's further north than Townsville, but not quite as far up as Cairns. If you need more specifics, it's about a four-and-a-half-hour drive from the latter. You'll be heading inland here, though, and not along the coast.
Once you've made the trek, warm water awaits. The site takes advantage of the location's natural geological features, which includes mounded terraces and, obviously, hot springs. This part of the country has been linked to the Ewamian people, its Traditional Owners, for thousands of years — and, in its pools, the surface water temperature reaches up to 68 degrees Celsius.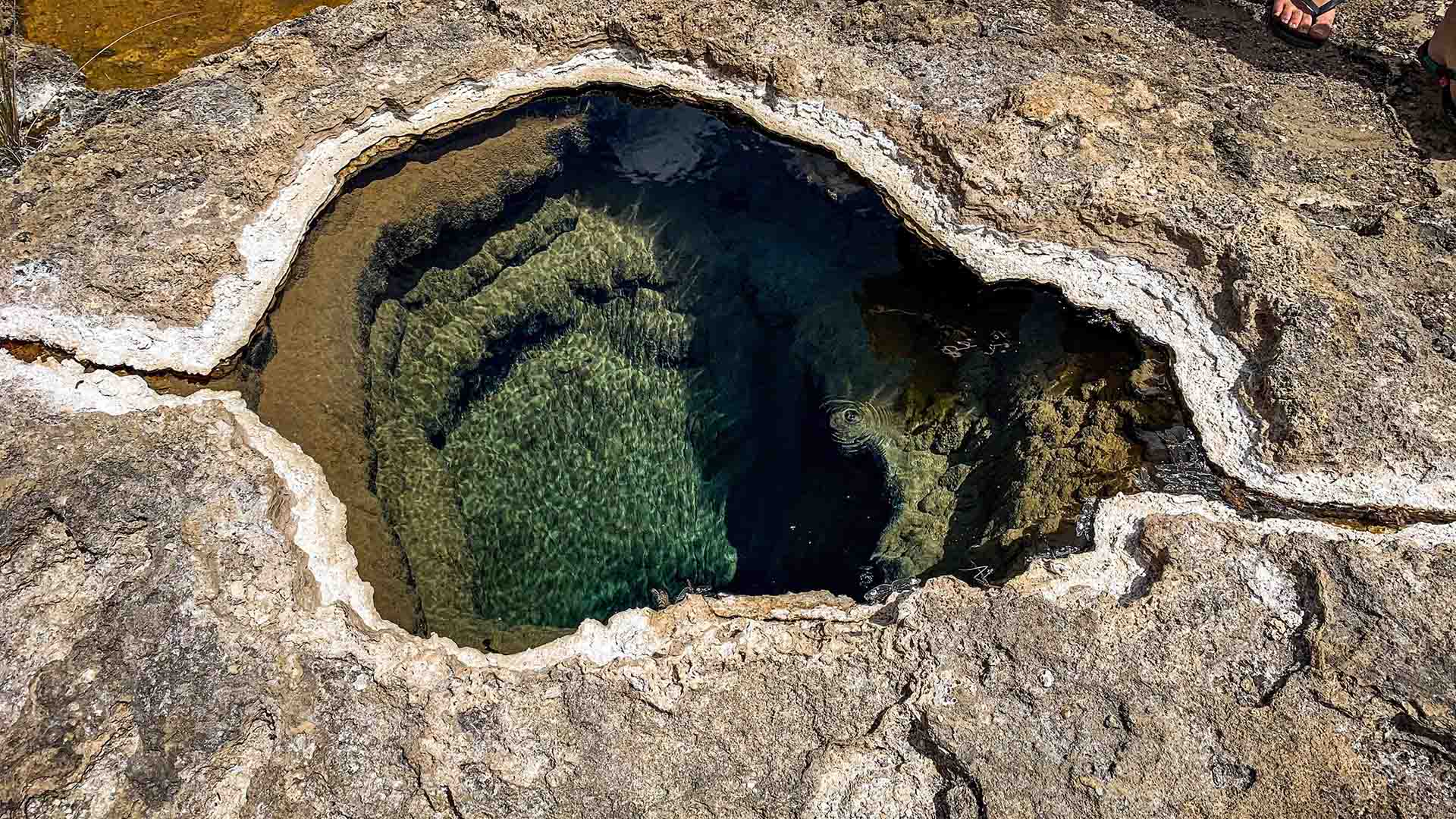 Visitors have two options: take a tour of the hot springs, which includes a dip, or hop into one of the venue's manmade soaking pools that are filled with geothermal waters. If you opt for the former, you'll be taken around by an expert guide, you'll walk across the boardwalk surrounding the springs, and you'll go for a soak. If the latter appeals, you can book in a private 40-minute session for up to four people, and enjoy both the warm water and the scenery in the process.
Also part of Talaroo Hot Springs: a camping ground and caravan park, so you have somewhere to stay; a yarning circle hosted around the fire pit each evening by Ewamian locals; and plenty of self-guided activities such as walks to the nearby Einasleigh River, and spotting both wildlife and birds.
The springs just opened back in June, after a five-year push to bring the site to fruition. "Since the Native Title determination in 2013 we have been working towards creating tourism, economic development and employment opportunities and that plan is now reaching fruition at Talaroo," said Sharon Prior, General Manager of Ewamian Aboriginal Corporation.
Talaroo Hot Springs is located at Gulf Development Road (Savannah Way), Mount Surprise, Queensland. For further information, head to the venue's website.
Published on July 08, 2021 by Sarah Ward