The Winter Weekender's Guide to the Sydney CBD
When the winter gets tough, the tough go on vacay.
Treat yo self! It's a motto for a reason. The Parks and Rec team taught us that everyone deserves a day of total indulgence once a year, and given how this year is going, we say you should stretch that to two.
Two weekend days in Sydney, to be precise. The most unabashedly glam of the state capitals, Sydney will take you to 1930s Shanghai, mid-century Paris and 2000s Hamptons — all without you leaving the city centre. This is also the home of megawatt art and performance. Base yourself in the CBD and explore these decadences on your doorstep.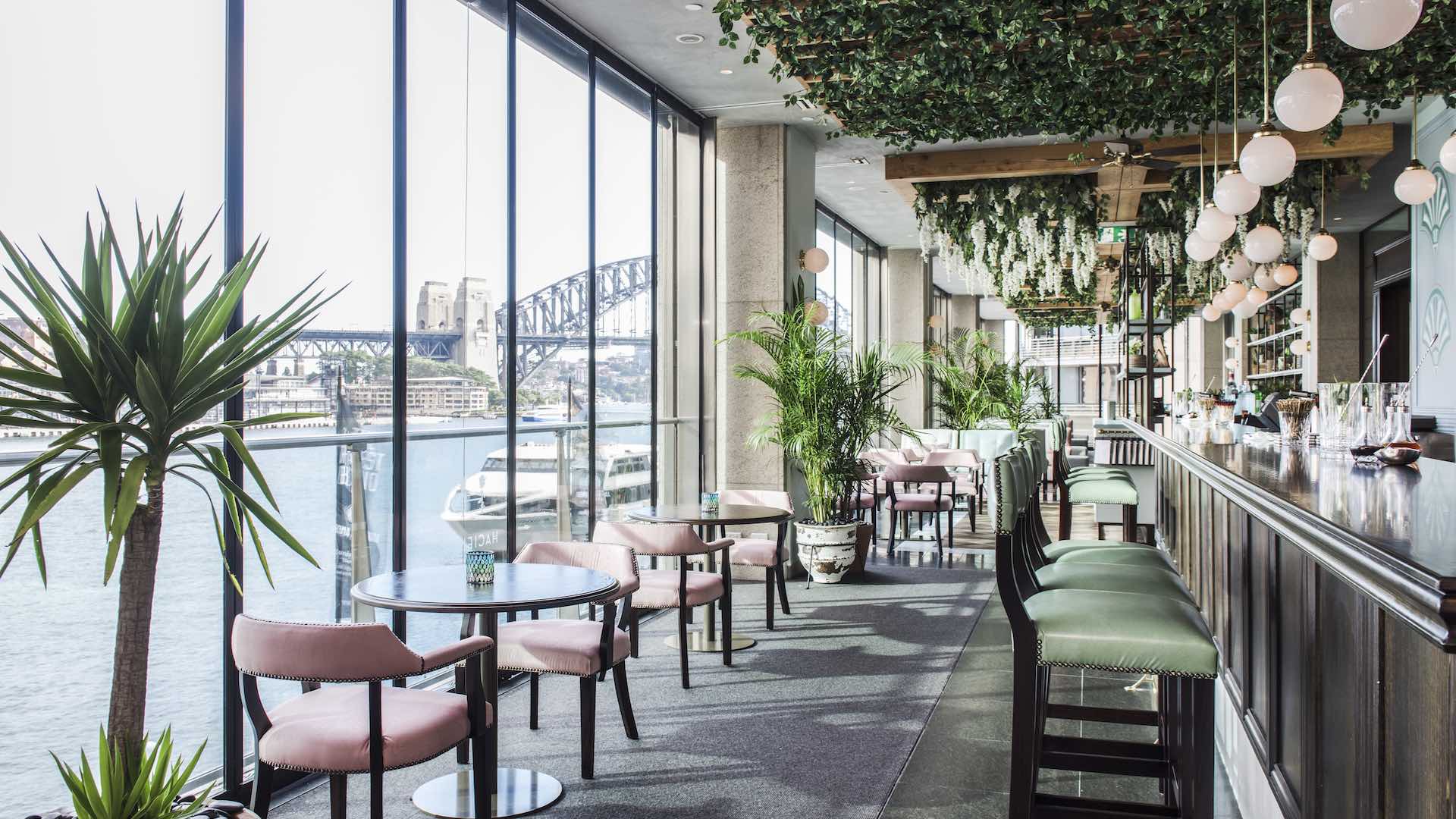 EAT AND DRINK
If you have the luxury to plan your trip a few weeks in advance, seek out a booking at one of Sydney's quintessential fine-dining establishments and put it right at the heart of your itinerary. A meal at Bennelong under the Sydney Opera House sails, a blow-out degustation at legendary Tetsuya's, a spread at ever-confident and classy Bentley or a taste odyssey at Peter Gilmore's newly revamped Quay (reopening this month, sadly minus the Snow Egg) — these are experiences you'll remember for months to come, let alone when your colleagues ask you what you did on the weekend.
For your other meals, take a risk on some sophisticated newcomers. Restaurant Hubert, located in a dark and delightfully atmospheric basement on Bligh Street, is the one all Sydneysiders will rave to you about. Literally: it was our pick of best new restaurant in 2016, and the people's choice. In looks and menu, it's a marriage of olde-worlde European charm and contemporary finesse — think duck parfait with maple syrup jelly, escargot with house XO sauce, and kimchi gratin. If you're more in the mood to share a couple of stir-fries — but like, really excellent ones — head to David Thompson's upmarket Thai venture, Long Chim, or Dan Hong's enduring Cantonese venture Mr Wong, inspired by 1930s Shanghai.
When it comes to pre- and post-drinks, let the city's sensational skyline be your guide. Don't miss the Cuban-inspired 'vista bar' Hacienda Sydney, with views that stretch for days. It's a garden oasis within Pullman Quay Grand Sydney Harbour where its always summer in the tropics, even in August.
Afterwards, head to Henry Deane, the rooftop bar at pub The Palisades. Not only is it mostly enclosed, so you're sheltered from the winter winds, it manages an art deco-meets-Hamptons vibe, and its views are just insane. This is the spot to pop the top off a bottle of Louis Roederer Rosé Champagne from Rheims or put your trust in the bartenders to mix you a signature creation. The Opera Bar nearby is the ultimate in water's-edge drinking, while The Doss House in The Rocks lets whisky shine.
Start your next day out in Sydney as if it were Paris — with a coffee and a pastry swiped from Bistro Guillaume. Owner Guillaume Brahimi is one of Sydney's fine-dining old guard, but his CBD venue is so relaxed it includes a takeaway patisserie. Hit him up for tarts, croque monsieurs and — of course — croissants. If it's a bigger morning fuel-up you're after, head further down George Street to The Grounds of the City — the CBD offshoot of Sydney's arguably most famous (and certainly most Instagrammed) cafe.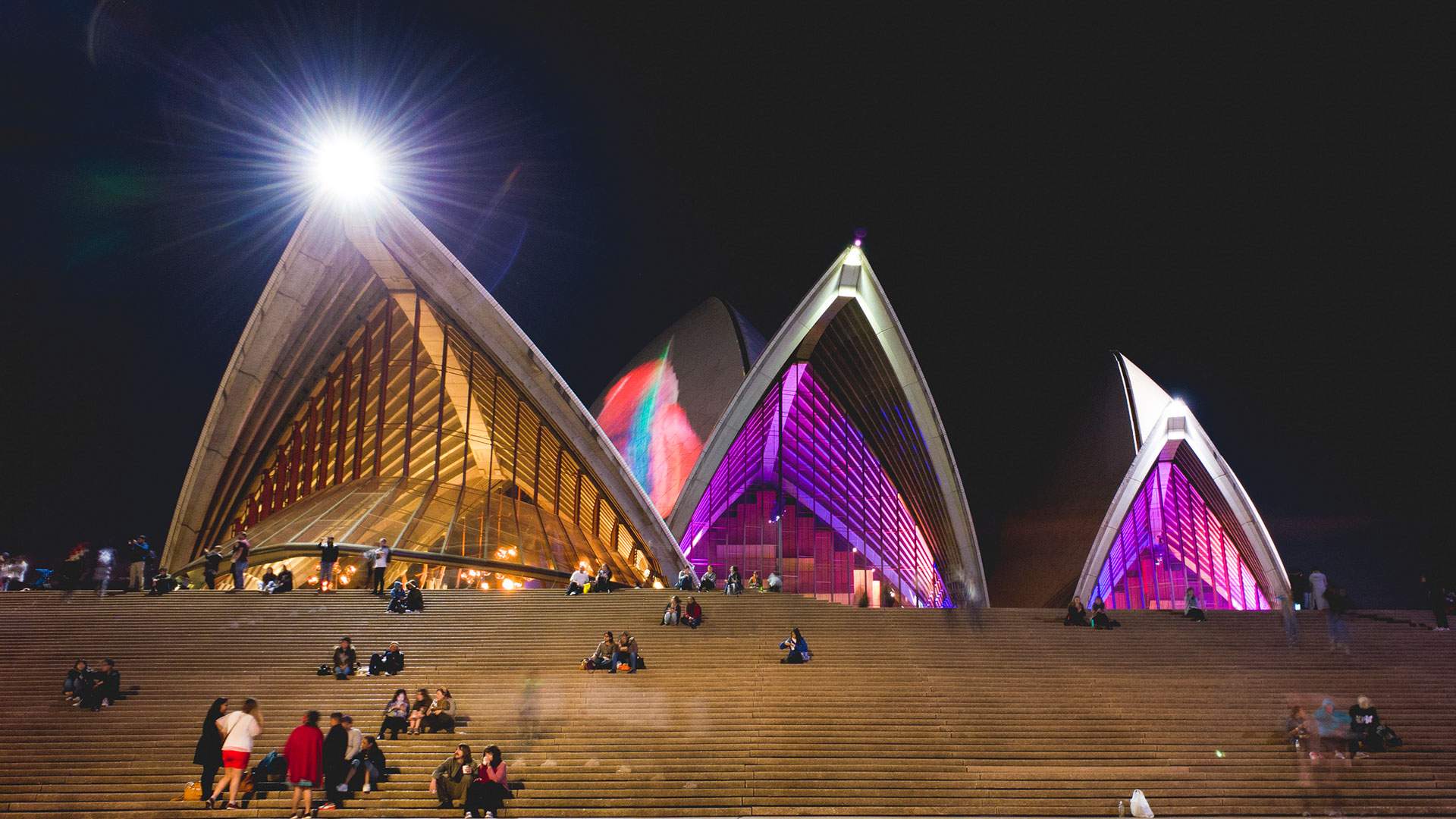 DO
A short break in Sydney's CBD is your chance to play art doyen for the day. Two of the state's main art institutions — the Art Gallery of New South Wales (AGNSW) and Museum of Contemporary Art (MCA) — are both parked here. Head to the AGNSW to catch the annual headline-making Archibald Prize exhibition, on all winter. You can make the most of the event by bundling your ticket together with a special themed high tea at the Sofitel Sydney Wentworth.
At the MCA, the John Mawurndjul exhibition — I Am the Old and the New — is worth lingering over. The Kuninjku artist from west Arnhem Land is known for extremely detailed cross-hatching you'll want to study up close. If you make it into town on the last Friday night of the month, don't miss the MCA's after-hours event, Artbar.
Between one gallery and the other, you'll find a trail of Sydney's finest shops. Start at the Galeries — home to style-makers Incu, Kinokuniya and Muji — before wandering through the historic Queen Victoria Building and The Strand Arcade, both lined with contemporary boutiques. Then, lose yourself in the higgledy-piggledy laneways of The Rocks — you might stumble on art, craft and jewellery finds.
A night at the Sydney Opera House should follow. Opera is right there in the name, but the venue also hosts theatre, talks, contemporary music — if a cultural form is out there, the SOH has run it. This winter, look out for the Sydney Theatre Company's The Long Forgotten Dream, with real stars director Neil Armfield and actor Wayne Blair attached, as well as the no-holds-barred spectacle of Opera Australia's AIDA. Come September, you can go full 'Don't Cry for Me Argentina' with the arrival of hit musical Evita, or balance out the weekend's indulgences with Antidote — that's the name of the talks festival that this year is bringing out Chelsea Manning, Ronan Farrow and Ta-Nehisi Coates.
And just because Vivid is over, doesn't mean all the sparkle has gone out of the sails. Every night at sunset and 7pm, you can see the sides of the Opera House projected with Badu Gili, a seven-minute graphic work based on First Nations stories from the area.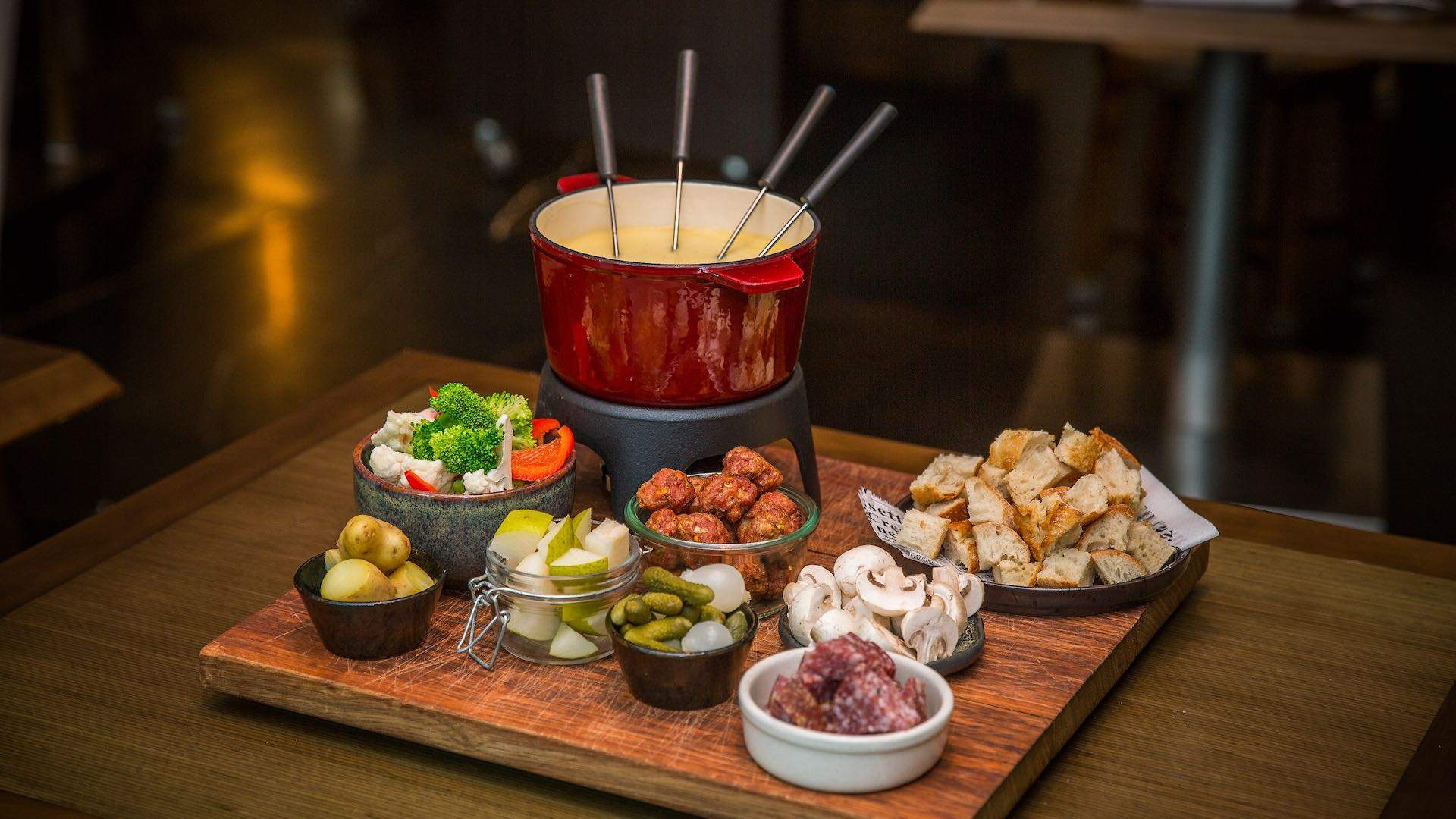 SLEEP
The thing that's really going to kick your Sydney short break into treat-yo-self territory? That's the quality of your digs. The Sofitel Sydney Wentworth, near the State Library and Botanic Gardens, is true five-star indulgence. It has a pillow menu, for starters (yes, you get to choose your pillows). It also has elegant rooms, a courtyard garden, a health club and a breakfast you'll have to see to believe. This has couple's retreat written all over it.
If hot-tub time is a holiday mandatory for you, on the other hand, the five-star Pullman Sydney Hyde Park has your name on it. Head to the rooftop pool for epic views out over Hyde Park and the city skyline — or enjoy them from your own window if you choose the right room.
For luxury closer to the bustle of George Street — and to get those sweet, sweet spa treatments — choose the Swissotel Sydney. The hotel is home to the Spa & Sport day spa, as well as a sizeable gym and heated outdoor pool and jacuzzi. Lest you overdo the health kick, the hotel has just added fondue to its menu Thursday through Saturday nights. The dipping options include mac-and-cheese croquettes, potato rosti and nashi pear. Help.
Go to the AccorHotels website to book your stay in the Sydney CBD, and to discover more of NSW, swing by Visit NSW.
Concrete Playground Trips
Book unique getaways and adventures dreamed up by our editors