TRAVEL & LEISURE
A Weekender's Guide to Noosa
Escape to secluded ocean coves, concrete custard treats and Queensland's longest-operating picture theatre.
in partnership with

If you've spent more than a few weeks in southeast Queensland, then you've heard someone wax lyrical about their last trip to Noosa. The Sunshine Coast may be filled with coastal towns and suburbs perfect for short and long stays, however, there's just something about the region around the Noosa River and Noosa National Park that continues to lure visitors in.
Perhaps it's the siren's song that is Hastings Street, with its strip of shops and cafes located just a stone's throw from the beach (and no, we're not exaggerating). Perhaps it's the choose your own adventure factor of this vibrant, multifaceted area, which doesn't just offer up the more touristy experience seen in the main drag. Head to the North Shore, and you're in sand dune and bushland territory. Hop over to the other side of the river, and you may as well be in a sleepy little place with a much, much smaller population.
Or, maybe it's the just fact that at 138 kilometres north of Brisbane, Noosa is far enough away to feel like you've been on a decent road trip, but still close enough to conquer in a couple of hours — exactly what you need to make a weekend of it. So, just what should you do after trekking up the Bruce Highway on a Friday evening? Here's how to spend a few days and nights there.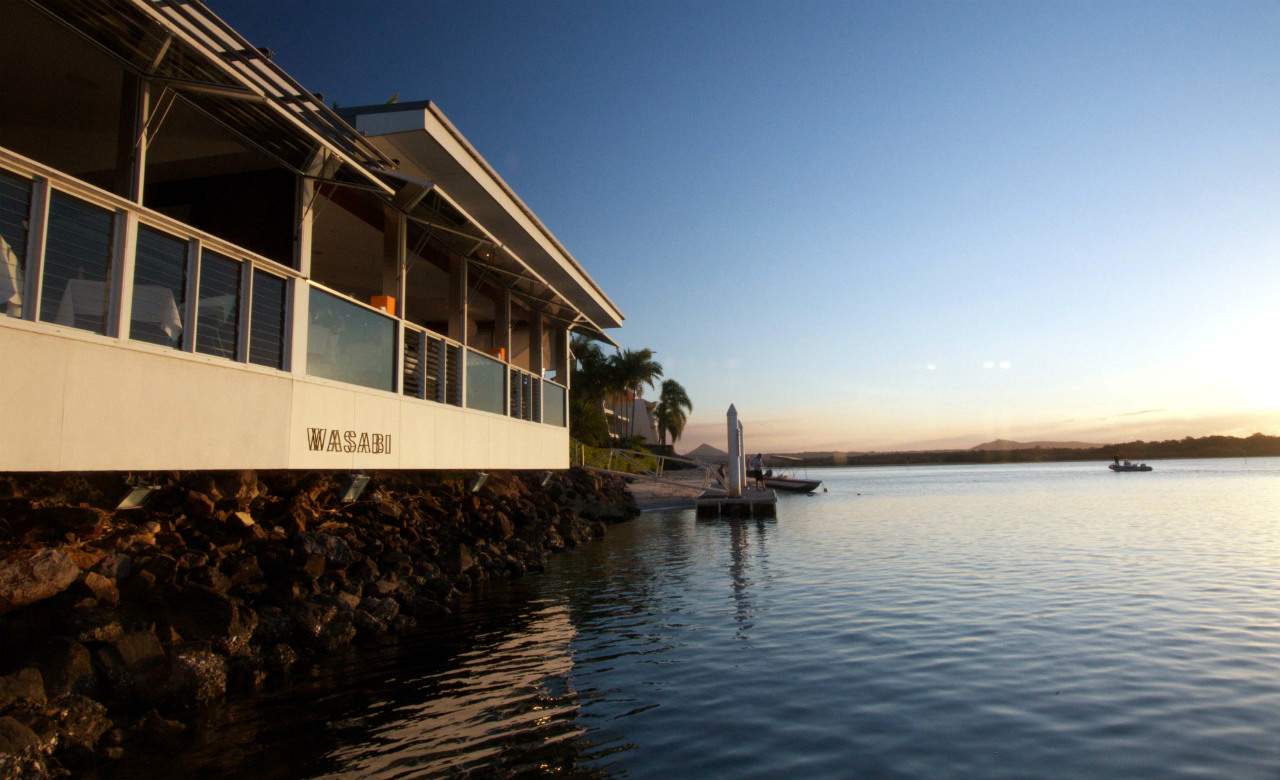 EAT/DRINK
Any place that boasts its own chocolate factory is all right in our books. Alas, the Noosa Chocolate Factory doesn't actually have a store in town — and while its factory can be found in Noosaville, that's not open to the public. Don't despair: there's plenty of other tasty things to eat, so you're never going to be hungry. Trust us, you'll forget all about your desire to relive Charlie and the Chocolate Factory in no time.
In fact, run — don't walk — to Wasabi. The Japanese eatery whips local ingredients, as plucked from the owner's farm, into the kind of taste explosion that'll have you spending too long trying to pick from the menu. Luckily, they also have just the option for eager but indecisive diners: omakase, or 'let the chef decide'. Over your choice of seven or nine courses with optional matching wines, you'll discover the absolute best dishes the restaurant has to offer. We also recommend keeping an eye on their calendar of bespoke events for one-off offerings like sake brewing and ceramic-plated degustation.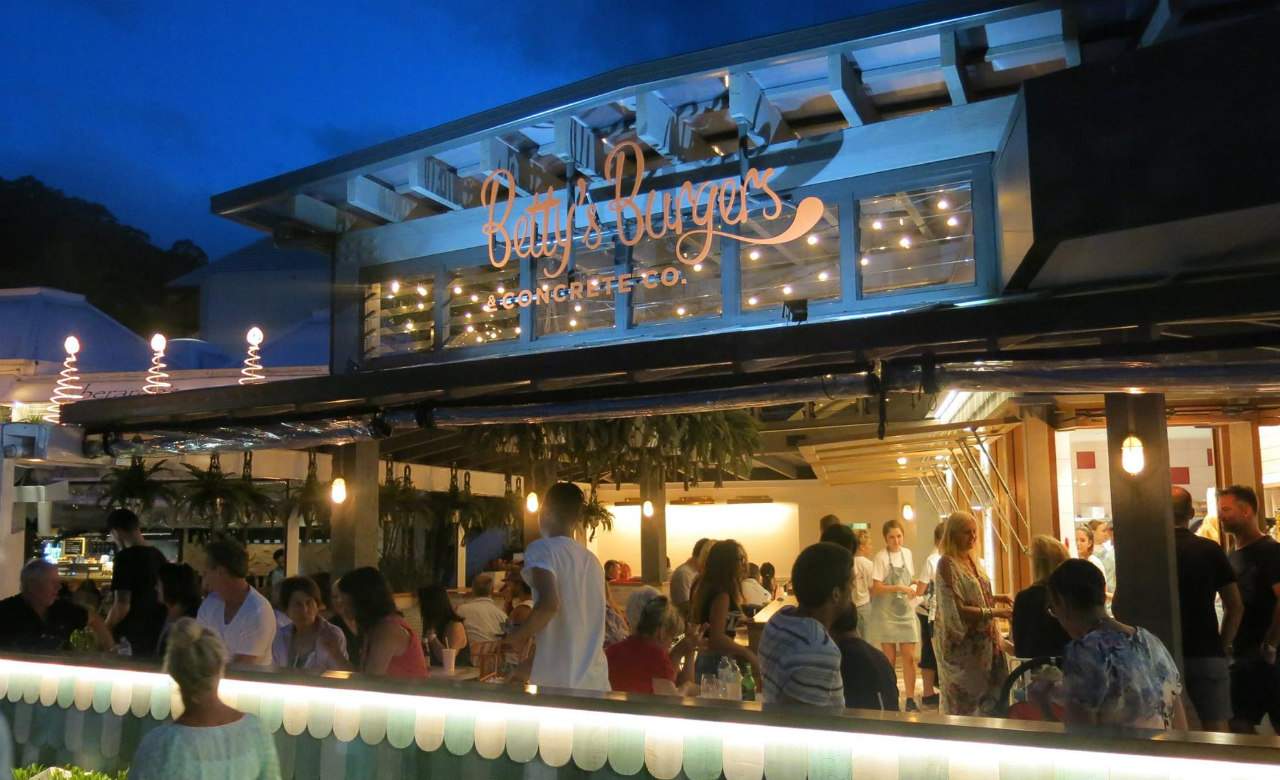 Of course, if you're hanging out near Hastings, you'll have no shortage of food options. In fact, you could spend your whole weekend eating your way along the street, one restaurant and meal at a time. Make sure beachfront haunt Sails is on your agenda if you're after a fancy bite with a fantastic view (plus the best potato bread you're likely to munch on). If you're a seafood fan, keep treating yo'self at Noosa Beach House Peter Kuruvita, while Locale has Italian-style feasts covered. Bistro C is an ideal brekkie spot, complete with the mouthwatering Yaddah's Breakfast of walnut and pomegranate hummus, olives, goats cheese, muhammara, boiled egg, heritage tomatoes and sesame crackers. And if you want something a bit greasier, you can't go past Betty's Burgers. It's not just the titular bundles of meat and bread that's the attraction here, but their Shake Shack-style frozen custard desserts known as 'concretes', which are available in everything from apple pie to strawberry doughnut to banana peanut butter cup flavours.
So, that's your stomach taken care of, but what about your hankering for cheeky weekend beverage? If the salty sea air is making you thirsty, then Noosa Boathouse's Sunset Bar serves up $9 Noosa River Slings — and yes, it's a 'when in Noosa' kind of thing, obviously. Village Bicycle on Noosa Drive is your go-to low-key haunt, particularly if you want to pair a beer with some pub food, while just trying not to spend a whole boozy afternoon perusing the hefty beverage list at Noosville's Flux Lounge is pretty much impossible. But, if whiskey is your tipple of choice, there's only one place to drop into. That'd be Whisky Boy. Yep, this kitchen and bar delivers exactly what it promises.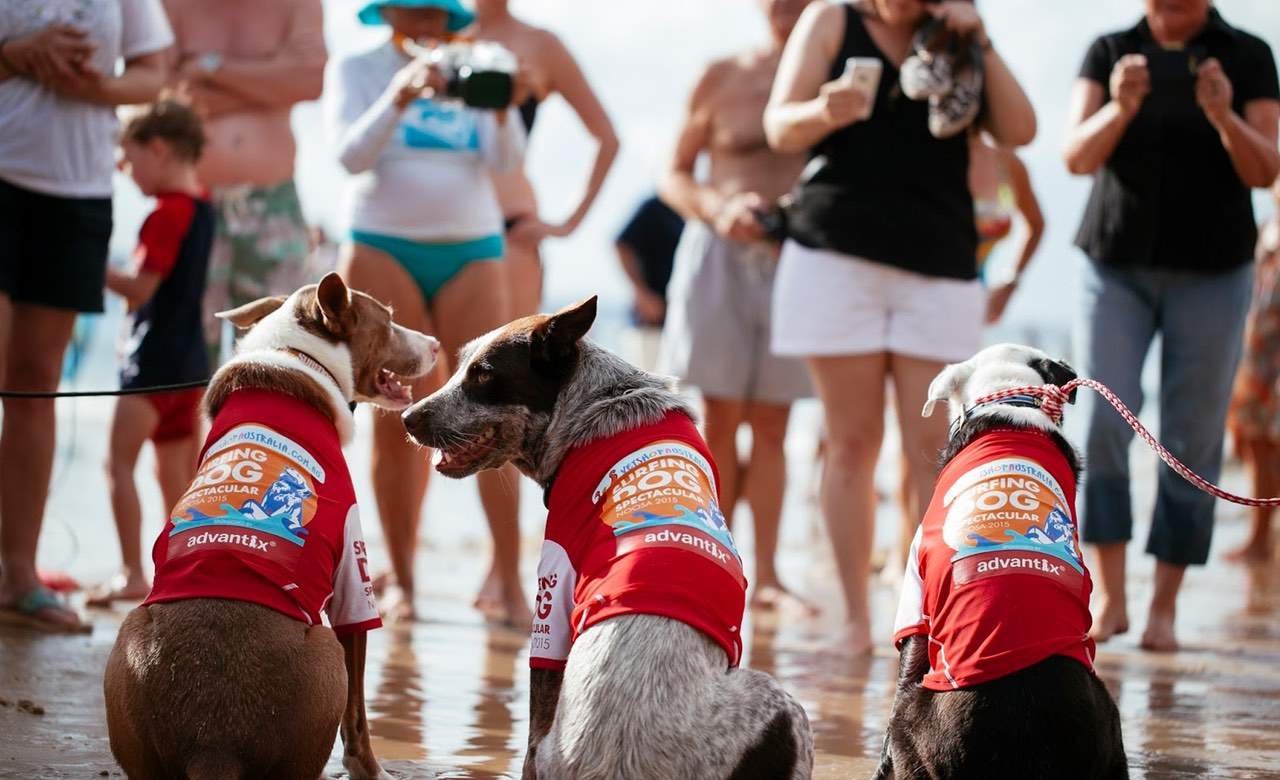 DO
Seriously, where do we start? Or, perhaps the better question is: what kind of a weekend trip are you after? Let's kick off with the outdoors activities everyone heads to a beach spot for. Basically, in Noosa, you can select any stretch of sand and find something going on (or a form of water toy to hire), or just pick a nice patch to put out your towel, catch some rays and marvel at that deep blue sea. Or, given that Noosa is one of the country's national surfing reserves, take some surfing lessons and be on your way to pretending you're Keanu in Point Break in no time. Plus, if you time your stay just right, you might just get to see a pack of pooches do the same at the annual Surfing Dog Spectacular.
Surefire golden memories come from making your own destiny, rather than following a prescribed plan, which is why just cruising around by foot, 4WD or boat really is the ideal way to spend a day or so here. Hikers should head to the coastal track in Noosa National Park, where you'll come across secluded swimming spots and perhaps even spy a few pods of dolphins or whales. Whether you've brought your own or you need to rent one, driving along North Shore's dunes in a 4WD is probably the closest you're ever going to get to feeling like you're in an action movie, with the added bonus of stunning scenery. And if you'd prefer to take to the water, we heartily recommend hiring a boat — the kind you don't need a license for, don't stress — and pottering around the Noosa River. It's the perfect way to go fishing and see scenic sights at the same time. Plus, most come with barbecues, so you can cook what you catch (maybe bring some lunch along with you, just in case).
If you're an indoorsy type or just after something not so strenuous, you can still expect to have a heap of fun. Peruse galleries galore, both in Noosa itself and within the surrounding area. Making a Saturday morning trip to the famous Original Eumundi Markets may as well be compulsory if you're travelling by car — and it's a place where you can grab tasty food to take home with you, plus browse for all the arty trinkets your heart desires. And while we won't list all the other touristy activities on offer up and down the Sunshine Coast, we will nudge you in the direction of the Majestic Theatre in nearby Pomona. It's Queensland's longest-operating picture theatre, and it now dedicates its screens to showing silent movies.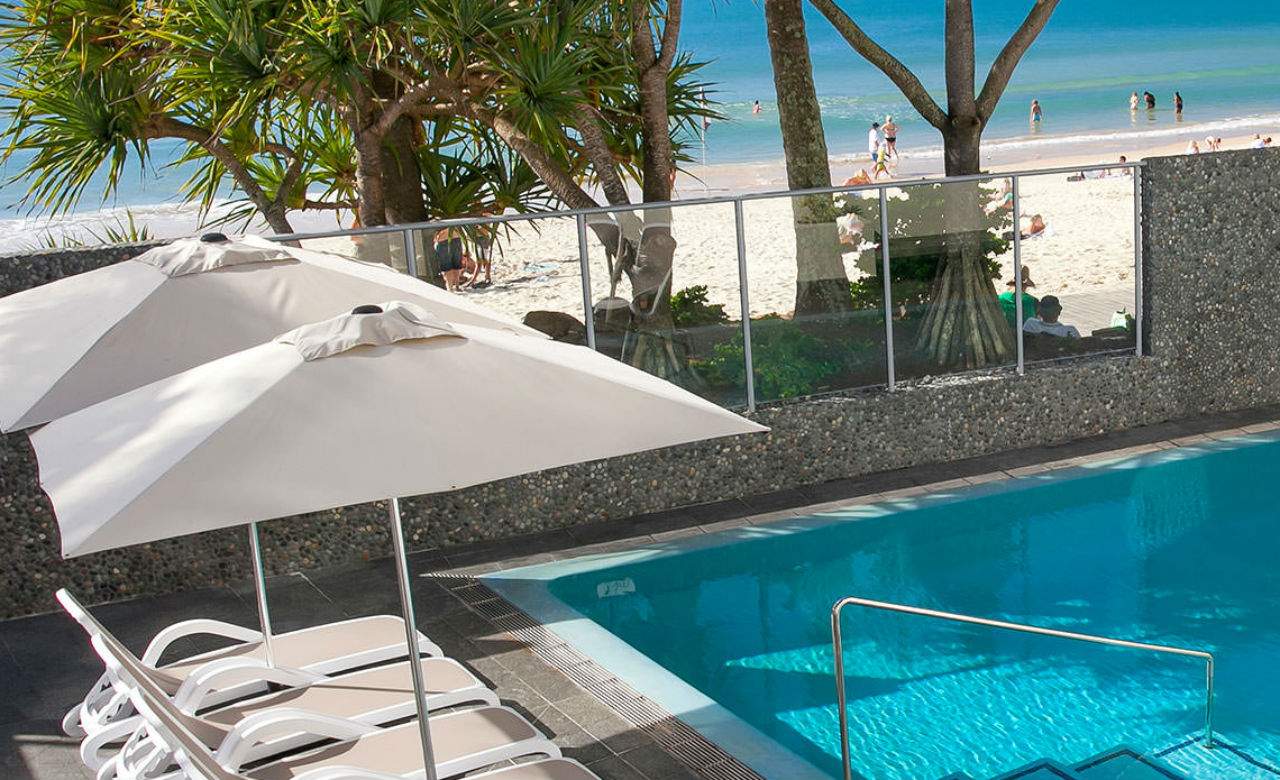 STAY
Expect all types of accommodation in Noosa; it is one of the region's biggest tourist drawcards, after all. If you're happy living it up in the great outdoors, then embrace the experience that is camping at Noosa North Shore Campground. You really can't get much closer to nature than this — but make sure you book well in advance.
Need more mod cons? That's okay, we understand. Keep in the thick of it by picking one of the many hotels on Hastings Street. Plenty of the options will test your bank balance, but hey, who doesn't want to stay in luxury on the beachfront every once in a while? On the Beach offers penthouses and suites with private balconies and spa baths, so that's as good a reason to check in there as any. Seahaven includes three heated pools in case it's too cold for a dip in the neighbouring ocean. And at the more affordable end of the scale, there's the cute, newly refurbished 10 Hastings Boutique Motel & Cafe. Yes, you can eat there as well.
ALRIGHT, LET'S DO THIS
Noosa is a 90-minute drive north of Brisbane via the Bruce Highway. Trains from Brisbane stop at Nambour and Cooroy, with connecting buses available. Anyone looking to hop on a plane up from New South Wales or Victoria should book a flight to Sunshine Coast Airport, which is located 30 minutes away.
Top image: Daisy R.
Published on August 01, 2016 by Sarah Ward