Air New Zealand's Lie-Flat Economy Bunk Beds Will Be Available on New York and Chicago Routes From 2024
Ultra long-haul flights from New Zealand to America are about to get a whole lot more comfortable, starting in September 2024.
Ask anyone their least-favourite place to sleep and planes will rank right up there. If you're on a long-haul flight and you're in economy, trying to slumber when you're soaring through the air can be one of the worst things about travelling. Enter New Zealand's new Economy Skynest, aka onboards bunk beds that were first announced back in 2020, locked in for a 2024 launch last year and now have debut routes confirmed: from Aotearoa to New York and Chicago.
Lengthy trips from NZ to America are about to get a whole more comfortable, and scoring some shuteye midair is about to become easier, starting in September 2024.
"We're delighted to announce that our innovative Economy Skynest will be launching on ultra-long haul flights, starting with the popular Auckland–New York and Auckland–Chicago routes," said Air New Zealand Chief Customer and Sales Officer Leanne Geraghty, announcing the news.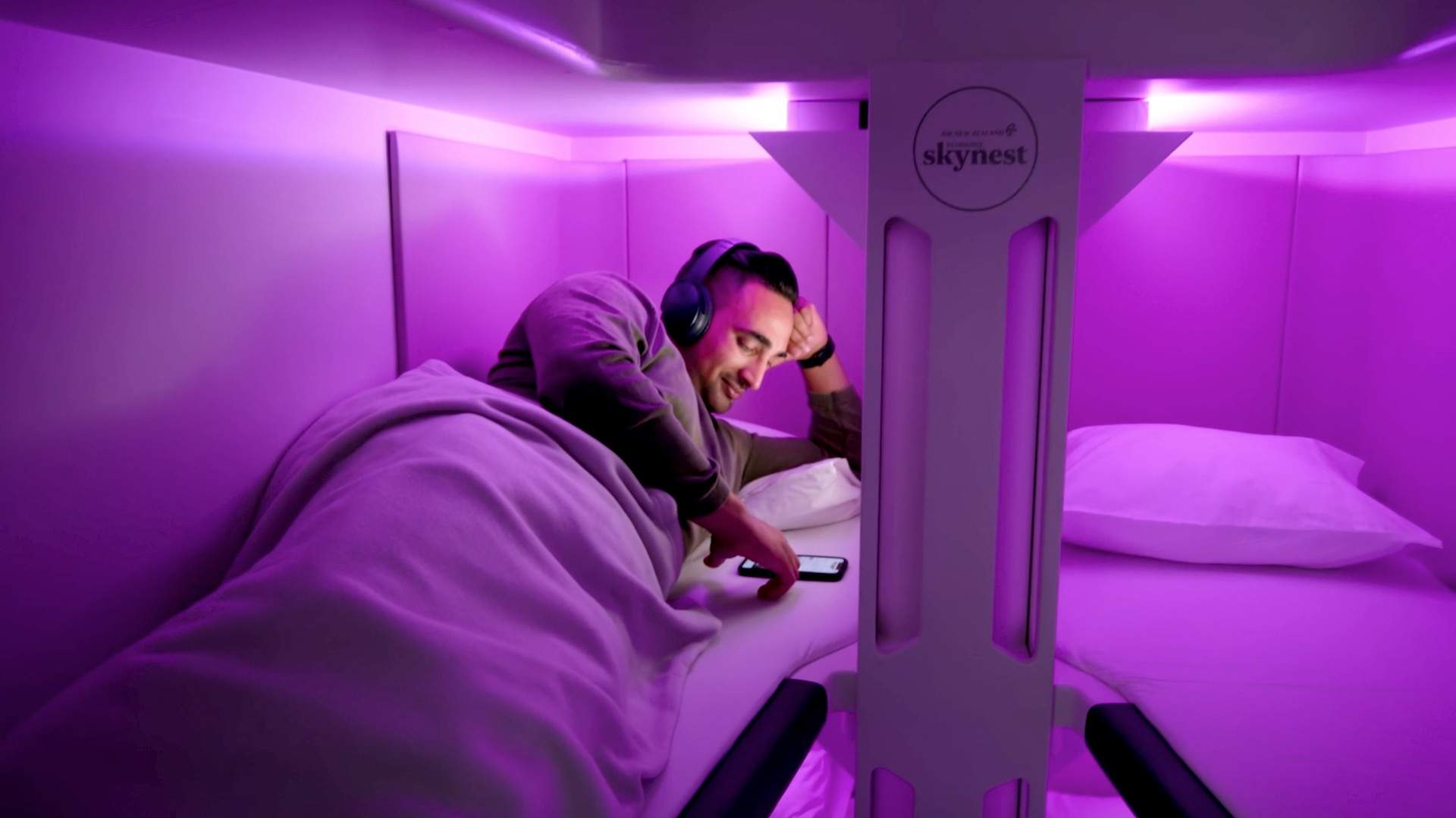 "North America is the perfect market for Skynest, as it has a premium segment that values comfort and sleep during long-haul travel."
"Skynest provides a unique and innovative way for our passengers to rest and recharge, making their journey with us even more enjoyable. By launching Skynest on these routes, we are bringing to life our commitment to providing choice, alongside the best possible experience for our passengers, and to continue to innovate and lead the way in the aviation industry."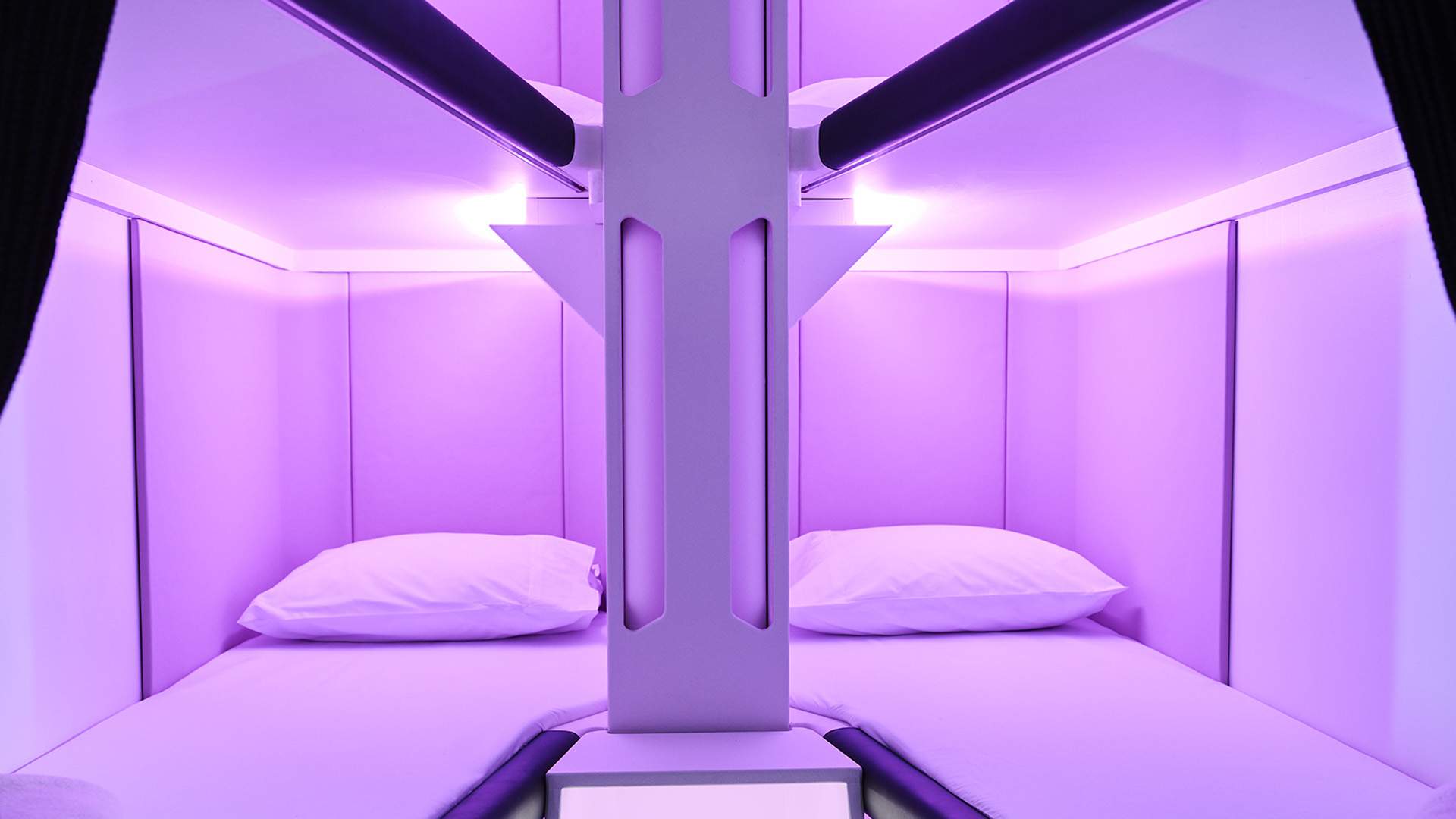 If it sounds like a game changer, that's because it is. Back in 2020, Air NZ announced the pods as part of filing patent and trademark applications, and noted that it'd make a final decision on whether they'd come into effect within a year. That go-ahead might've arrived a bit later — aka in 2022, not in 2021 — but that doesn't make it any less exciting.
So, how will it work? This first-of-its-kind option will feature six lie-flat pods. Yes, they really do look like bunk beds on a plane, and you'll be able to slumber in them while zooming to your destination.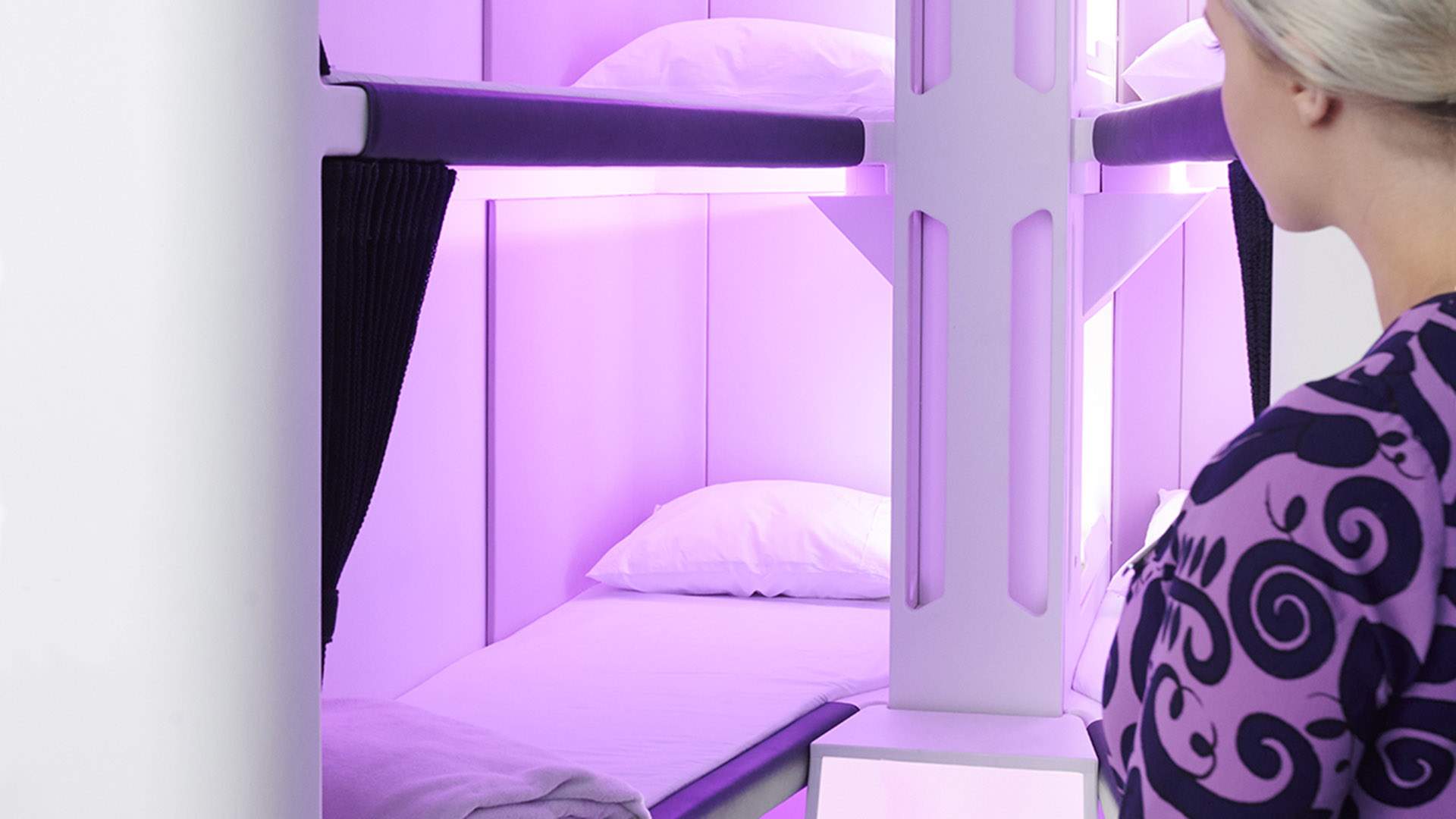 On the planes, the Skynest will sit between premium economy and economy. Each pod will include a full-size pillow, sheets, a blanket and ear plugs, as well as lighting designed to optimise rest. There'll be a a separate reading light, too, and a USB outlet so that you can charge your devices — and also a ventilation outlet.
Seatbelts will also be a feature in case of turbulence. When it's time to get up after your slumber, the lights will come on (and cabin crew will wake you gently if that isn't enough). After each four-hour slot, there'll be a 30-minute transition time to change the bedding as well.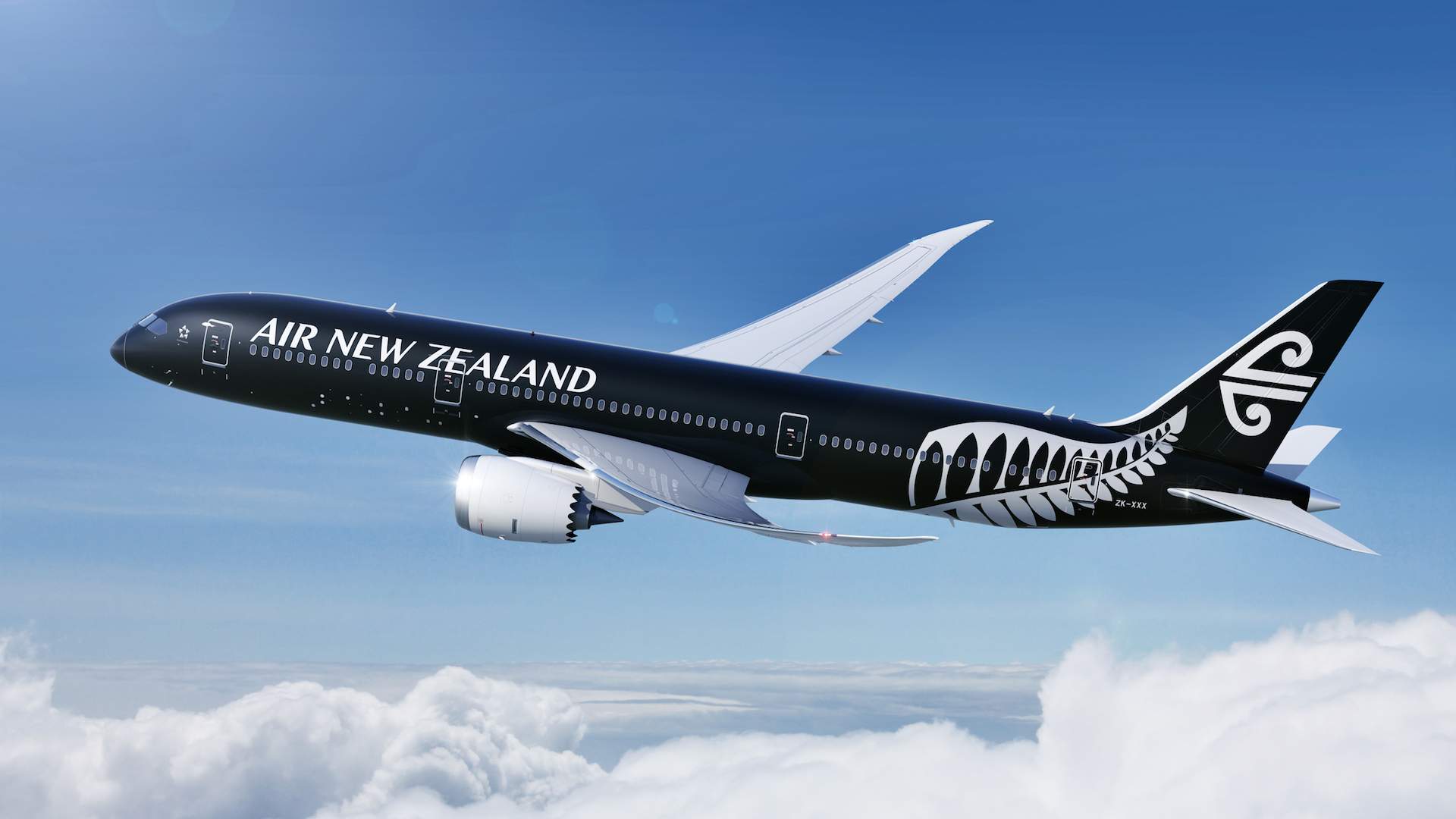 Air New Zealand has also unveiled some details about bookings will work. The key rule: each passenger will only be able to reserve one session per flight. Travelling with your mates, date or the family? If you're on the same ticket, you can book a session for each passenger — as long as there are enough spaces available.
Price-wise, however, sleeping comfortably in the sky won't come cheap. The exact cost hasn't been locked in, but a figure of around $400–600 for the four-hour period has been floated.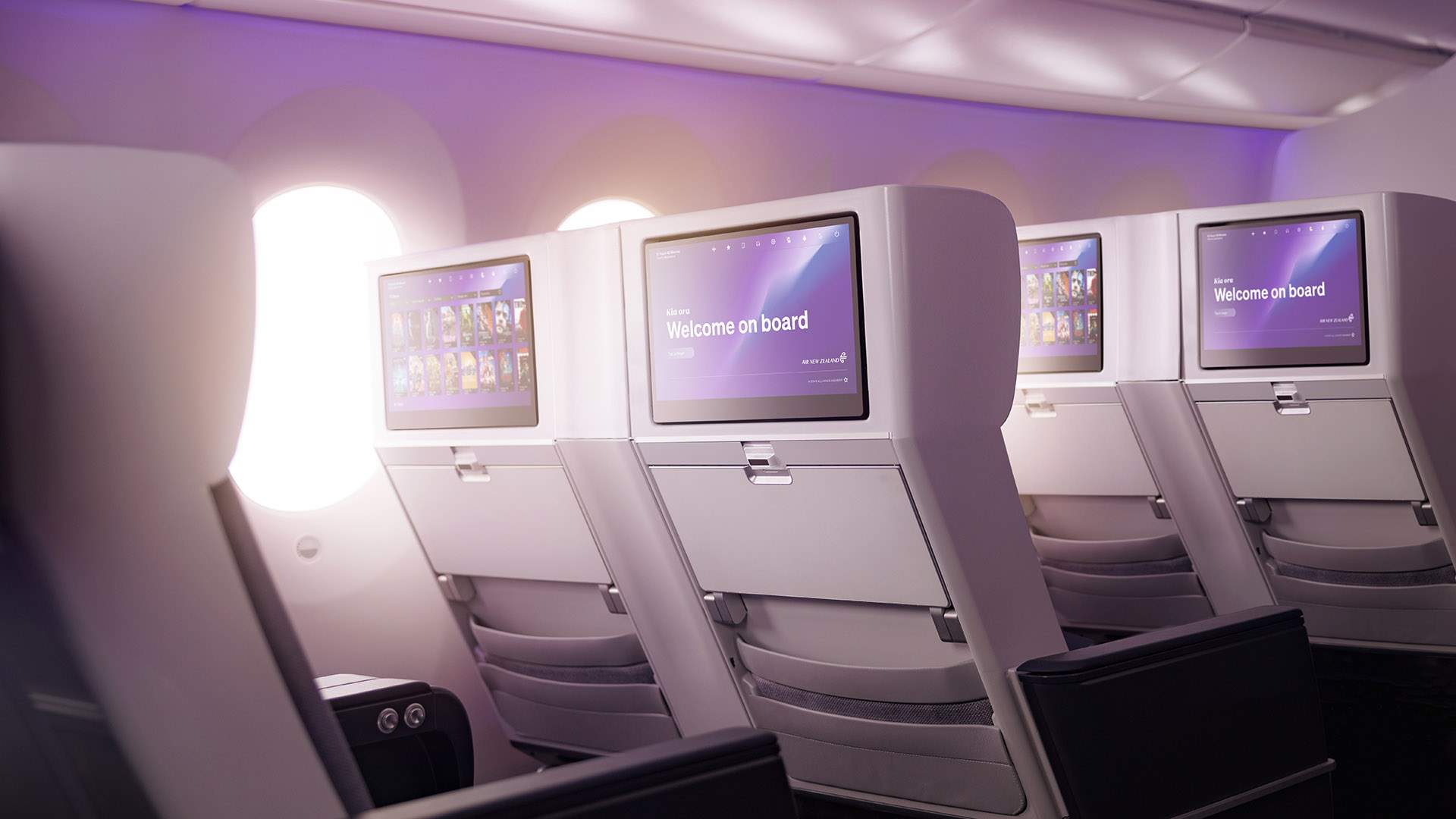 Air New Zealand's Economy Skynest will be available from September 2024 on routes from Auckland to Chicago and New York. For more information in the interim, visit the airline's website.
Concrete Playground Trips
Book unique getaways and adventures dreamed up by our editors