TRAVEL & LEISURE
Australia Is Getting Its First Six-Star Beachfront Hotel
Featuring five on-site restaurants, a rooftop cinema and karaoke.
It's the kind of coastal getaway everyone dreams of: ocean views as far as the eye can see, decadent suites climbing 48 storeys into the sky, and five on-site restaurants manned by world-class chefs. Throw in an Asian street-style food market, a rooftop open-air cinema, more than a couple of bars and even karaoke, and it's shaping up to become Australia's new must-visit place to stay.
Meet the Gold Coast's next drawcard, and Australia's first six-star beachfront hotel. The as-yet-unnamed site is slated to join the Queensland tourist spot's abundance of accommodation options, with Aquis Australia lodging a development application with the local council for the $440 million project. If approved, construction is slated to start in 2018.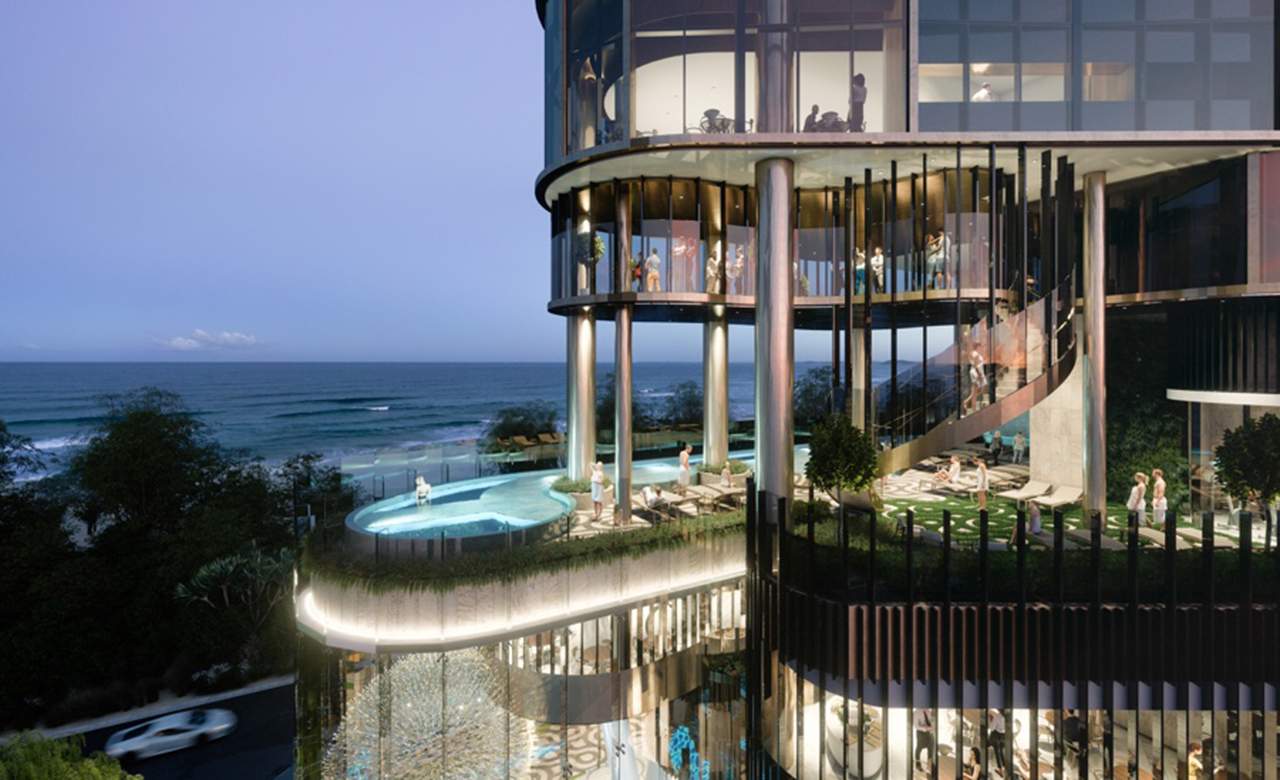 Taking over the space at 3464 to 3466 Main Beach Parade, Surfers Paradise, and designed by architects Woods Bagot, the new hotel will also include 580 rooms, an atrium lobby spread over three levels, and a $2.5 million custom art installation. And, if swimming somewhere other than the adjacent seaside takes your fancy, it'll boast a glass bottom pool that can be viewed from within the hotel. Plus, it's the only new, large-scale south-east Queensland hotel that isn't linked to an integrated resort or casino.
And yes, we know what you're wondering — just what makes a six-star hotel so special? It's a fair question, particularly given that anything above five isn't officially recognised; however the key is the level of indulgence on offer. "Our goal was to create a hotel that would become a destination in itself, something that is instantly recognisable and synonymous with luxury," says Aquis Australia chairman Tony Fung. "We will be targeting travellers that want to experience the best restaurants, the best beaches, the best accommodation away from the hustle and bustle".
Published on December 30, 2016 by Sarah Ward