TRAVEL & LEISURE
Five Places to Take a Summer Holiday (And Somewhere to Eat When You Arrive)
It's not too late to book a summer break.
in partnership with

Summer, glorious summer: we spend all year waiting for the perfect weather and a respite from the responsibilities of everyday life but, too often, the holidays pass us by without any noteworthy adventures. No longer. To help you take full advantage of this summer break, we've teamed up with Expedia to select five destinations that are guaranteed to take your holidays from average to exceptional. Each location is less than a nine-hour flight from Sydney — perfect for a cheeky little trip — you'll be soaking up the good life in exotic surroundings before you know it.
Because we know that you're all just as into food as we are, we've hunted down somewhere to eat once you get there, from fine dining, to cafe and street food and waterside restaurants. Happy adventuring.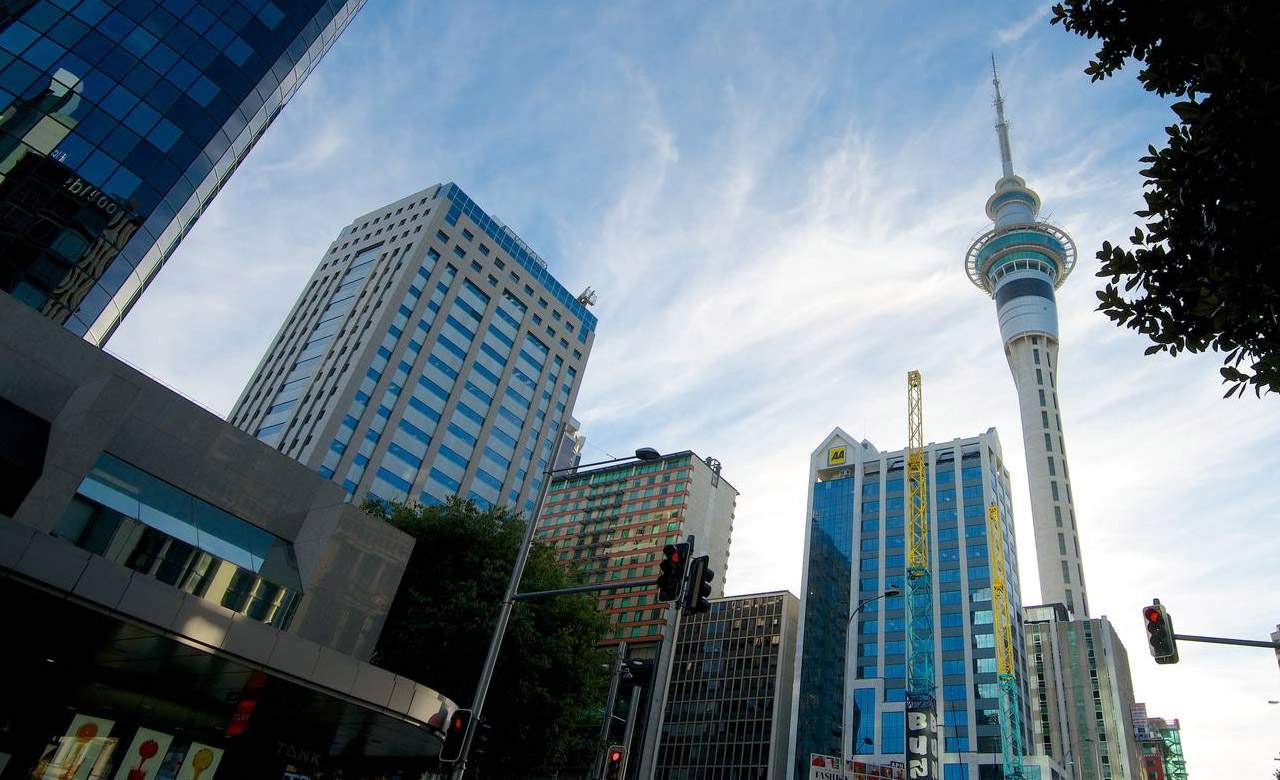 AUCKLAND, NEW ZEALAND
FLIGHT TIME: THREE HOURS
Overlooked by many tourists who rush onwards to the North Island's more famous landscapes, Auckland is something of a hidden gem. There are waterfront vistas that give Sydney a run for its money, world-class restaurants and a burgeoning art scene all to be explored.
Book at room at the colourful boutique Hotel DeBrett and start your visit with a wander around Viaduct Harbour, a glittering precinct with numerous bars and restaurants offering gorgeous views over the harbour. With its acclaimed seafood dishes, Euro is a particular highlight. For your culture fix, head to the Auckland Art Gallery, home to over 15,000 works by Māori, Pacific Island, and international artists. Pop into the gallery cafe for delicious pastries and coffee served in a bright, airy space. Still hungry? If you're in town during a weekend, don't miss French-inspired farmers market La Cigale, where you can gorge yourself silly on a selection of cheeses, pastries, artisanal bread and other delicacies.
Next, it's time to get outdoors. No visit to Auckland is complete without a trek up one of the city's 53 volcanic peaks. Mount Eden is a favourite for its jaw-dropping crater and sweeping views over the city. For a unique beach experience, head to the western shore, where black sand beaches are flanked by dramatic cliffs and dunes. More of a classic white sand/emerald waters person? Catch a 40-minute ferry to stunning Waiheke Island. The retreat of choice for Auckland's affluent types, the island is also home to dozens of world-class wineries (try the secluded Te Whau for its delicious blends and award-winning restaurant).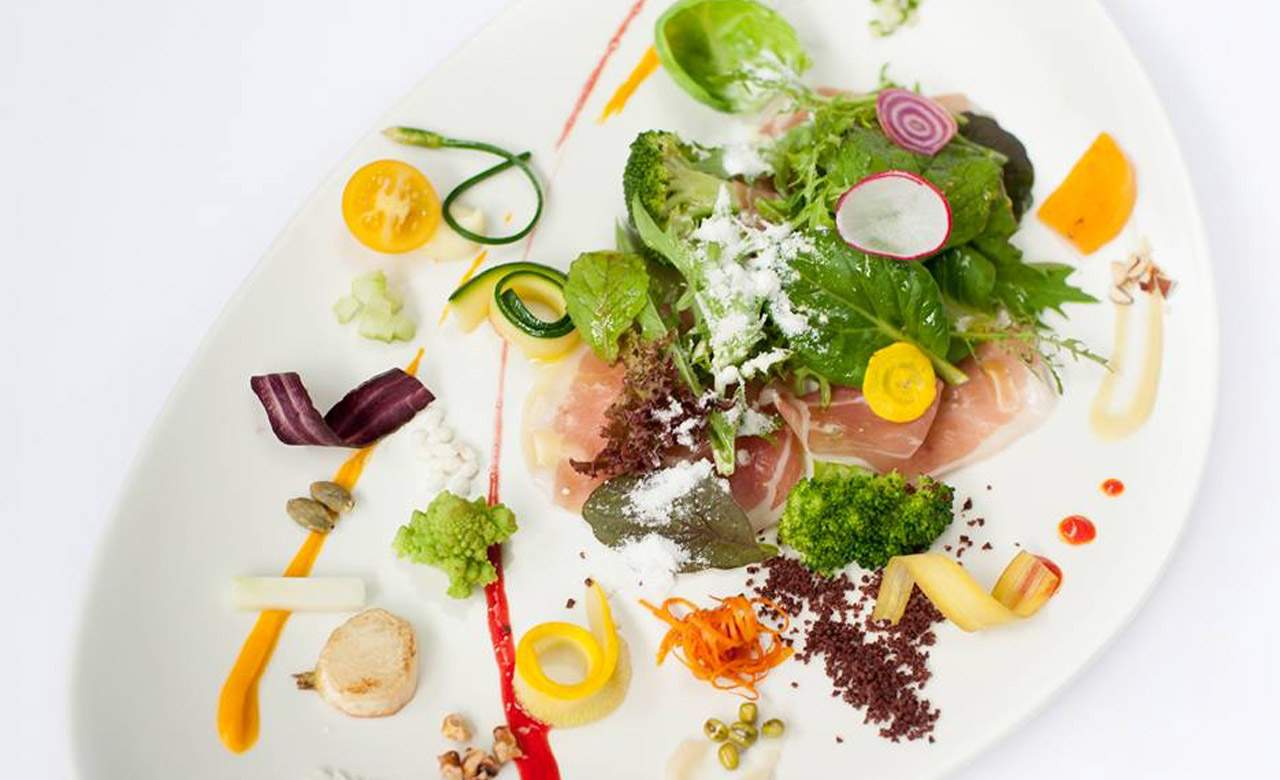 EAT: KAZUYA
Auckland's legendary Japanese restaurant Kazuya is not something to miss. At this fine dining establishment the waiters wear white gloves. Try the signature dish 'Texture' — 30 different types of vegetables, from tiny shavings of baby beetroot to exquisite mustard greens and perfectly cooked, bright green broccoli.
Check out Concrete Playground Auckland for an entire city's worth of more handy eating, drinking and playing tips.
BALI, INDONESIA
FLIGHT TIME: SIX HOURS
With its lush landscapes, gorgeous beaches, rich culture, and relative affordability, it's not surprising that Bali is on practically every Aussie's bucket list. Plus, the paradisiacal island offers something for everyone: from the party animal to the surf bum to the yogi.
If it's nightlife you're after, skip overdone Kuta and head to still busy but less saturated Seminyak. Hang out at Ku De Ta, an upscale restaurant and bar that morphs into a club in the evenings or catch a live gig at Potato Head bar. If it's gourmet eats you want, Seminyak's buzzing foodie scene offers endless options. Two standouts are Sardine, where oh-so-fresh seafood is served in a bamboo structure overlooking emerald rice paddies, and Barbacoa, a South American joint with stunning decor.
More of a beach type? Don't miss Uluwatu, an area famous for its pristine beaches, amazing surf, and awe-inspiring sunsets. Grab your board and spend the day riding world-class surf breaks, or simply grab a book and a cocktail and while the afternoon away on the sand.
Keen to create your own version of Eat, Pray, Love (stay with us)? Then Ubud is the place for you. Bali's cultural heart offers yoga and meditation studios aplenty, and has spas on practically every street corner. Our pick is Putri Bali Spa, which offers an insanely affordable five-hour package that will leave you glowing. Book your visit just before you hop on the plane, and you'll return to Sydney entirely blissed out.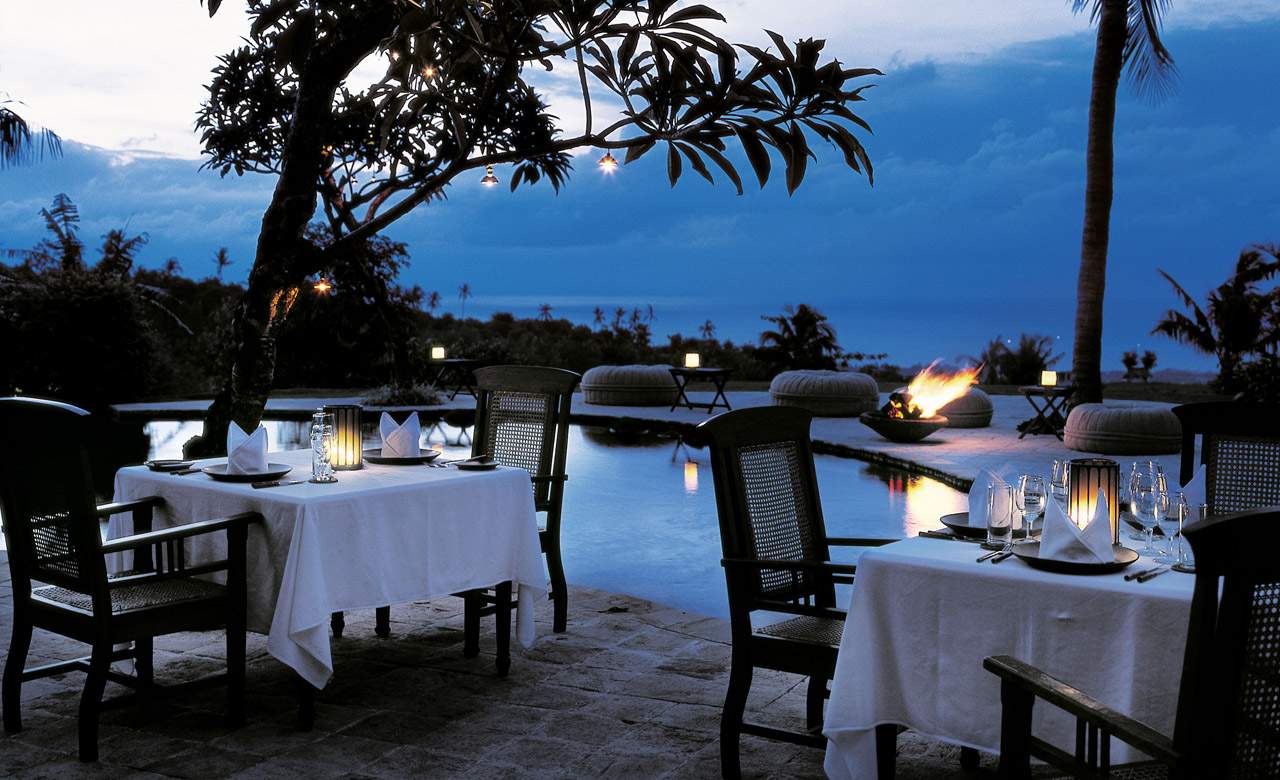 EAT: DAMAI
This poolside restaurant serves award-winning cuisine using local Balinese ingredients, many of which are grown in the restaurant's kitchen garden. Meat and shellfish come from the villa's boutique farm, and eggs and poultry are gathered from locals. Book a room in the accompanying, stunning villa and treat yourself.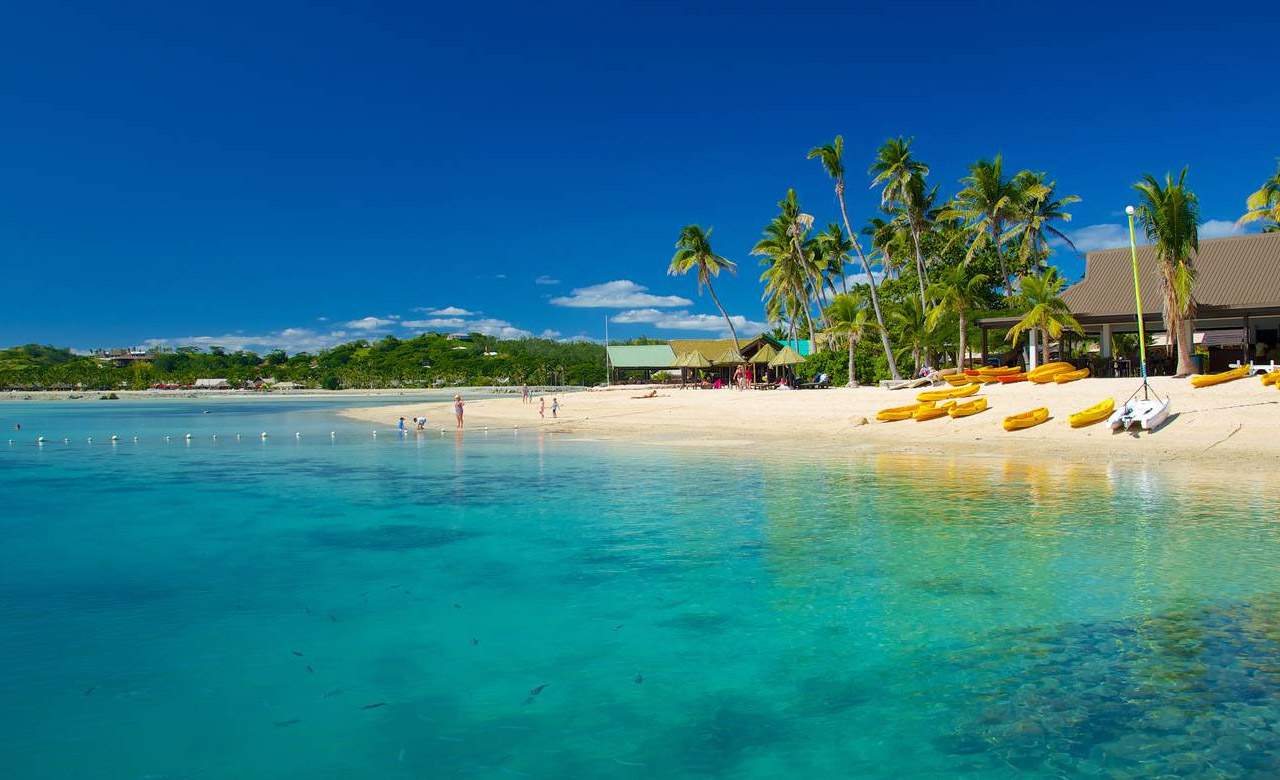 SUVA, FIJI
FLIGHT TIME: SEVEN HOURS
With dazzling sand, crystal clear waters, and palm trees at every turn, there's almost no better place than Fiji for a beach-heavy holiday (plus, your Instagram photos are guaranteed to make your mates cry with envy). Composed of 333 islands, choosing where to spend your time in Fiji will be the hardest part of your holiday.
We suggest you start with Viti Levu, Fiji's largest island and home to the nation's capital city, Suva. Filled with striking colonial architecture, temples, mosques, and museums, this is the perfect place to get your culture fix before heading to the beach. If you're in town on a Saturday morning, don't miss the municipal market for a heady taste of local life and a great selection of fresh produce, clothing, and souvenirs.
Once you've fully explored Suva, it's time to make a beeline for the ocean. For stellar snorkelling and diving, look no further than the impossibly picturesque Mamanucas and Yasawa Islands. For some of the world's best surfing breaks, head to Namatou Island, where you'll be spoiled for choice. In between your water activities, try some yaqona (or kava). This ceremonial drink is ubiquitous in Fiji and should be tried at least once — in fact, if you're invited to join a local kava ceremony, it's considered impolite to say no.
Once you've soaked up the idyllic beachside lifestyle for a few days, tear yourself away from the water and venture into some lush island interiors. For gorgeous hikes through a protected rainforest with plenty of waterfalls and deep pools, try the Bouma National Heritage Park on Taveuni Island. For a stunning accomodation option, we reccomend the Tokoriki Island Resort — it has fishing, snorkelling and sailing on site.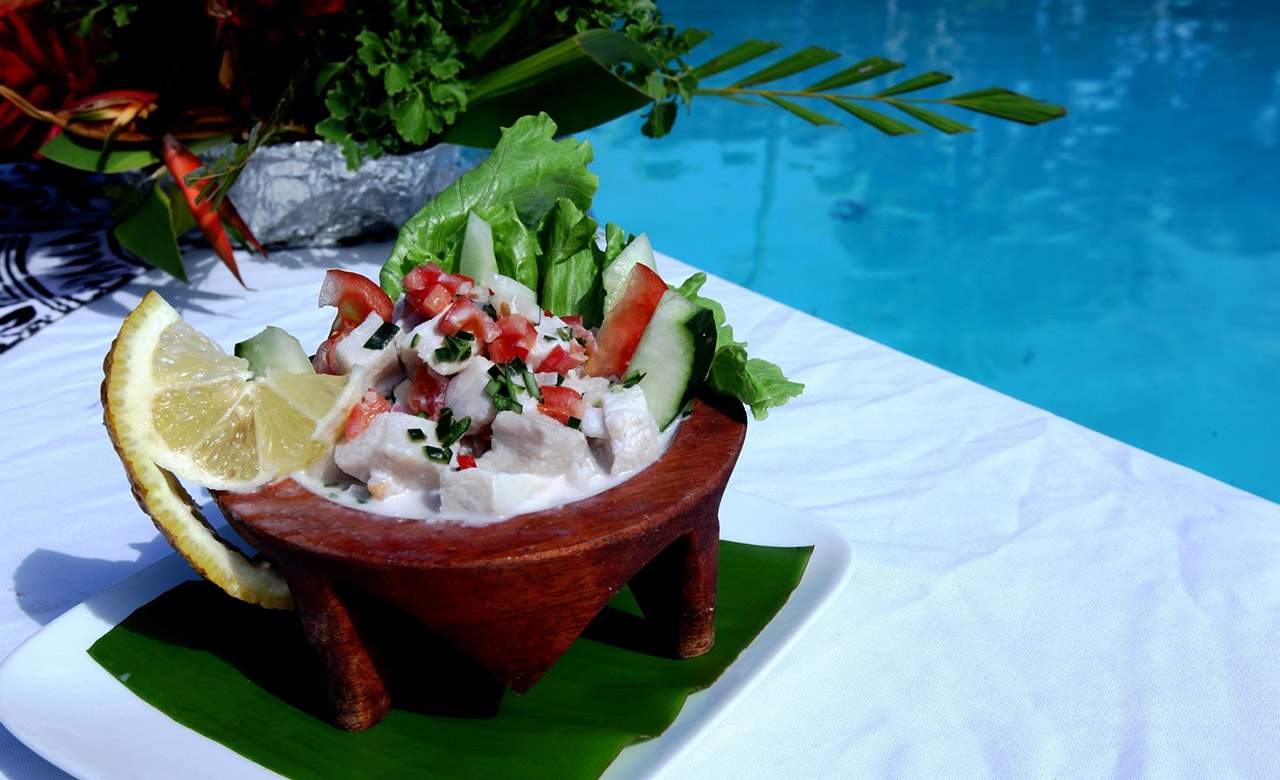 EAT: TRADITIONAL DELICACIES
There are a wealth of restaurants to eat at when you're in Fiji, but the local cuisine trumps it all. Heavily influenced by the water that surrounds it, Fijian food is filled with seafood options — like octopus, sea urchin and fish. Each island in Fiji will have their own version of Kokoda — finely chopped raw fish dressed with a thick coconut cream, onions, spices and lime juice. It's traditionally served in half a coconut shell, or a clamshell.
SINGAPORE
FLIGHT TIME: EIGHT HOURS
Once just somewhere to kill time during a layover, the Lion City has reinvented itself as a destination in its own right. A melting pot of Asian cultures, the bustling city-state is a foodie's heaven and you could easily spend your entire holiday stuffing your face. In fact, that's exactly what we suggest you do — plan your itinerary around food and fill time between meals with a few of the city's top attractions.
Of course, Singapore offers a lot beyond incredible food. For a slice of nature, head to the stunning Botanic Gardens, Singapore's first UNESCO World Heritage site, or spend hours wandering around the Bukit Timah Naturae Reserve. And don't miss the Singapore Zoo — the only place in the world where you can have breakfast with an orangutang family (really). Of course, no trip to Singapore is complete without a little shopping: for the best retail therapy, head straight to Orchard Road, which boasts 22 (!) shopping malls and six department stores. For a good home base, book a room at the stunning Park Royal — it's surrounded by the city's beautiful greenery.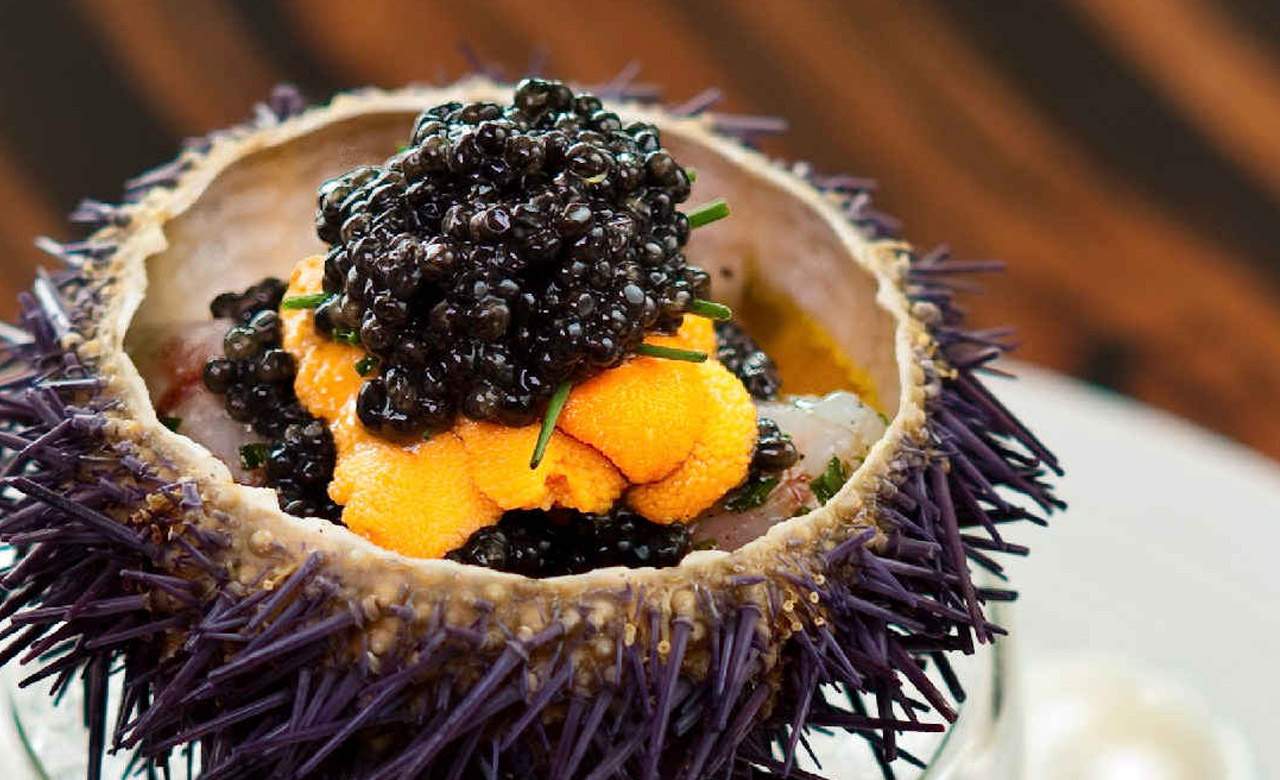 EAT: WAKU GHIN
Seafood is the focus at Waku Ghin, a Singaporean restaurant by Tetsuya Waduka (of the legendary Sydney Japanese restaurant Tetsuya's). Save up and sit down for a degustation in a stunning, fine dining restaurant within the Marina Bay Sands hotel — which overlooks the Singapore bay. Cocktails and sake options are just as innovative as the food.
While Singapore is home to many upscale restaurants, make like the locals and eat at the city's hawker centres, where you can sample the city's iconic dishes without burning a hole in your wallet. For the best Hainanese chicken rice, look no further than Hong Kong Soya Sauce Chicken Rice and Noodle in the Chinatown Complex hawker market. Other musts are chilli crab (head to Palm Beach Seafood Restaurant for this) and nasi biryani (Tekka Centre for South Indian cuisine serves up some of the city's best).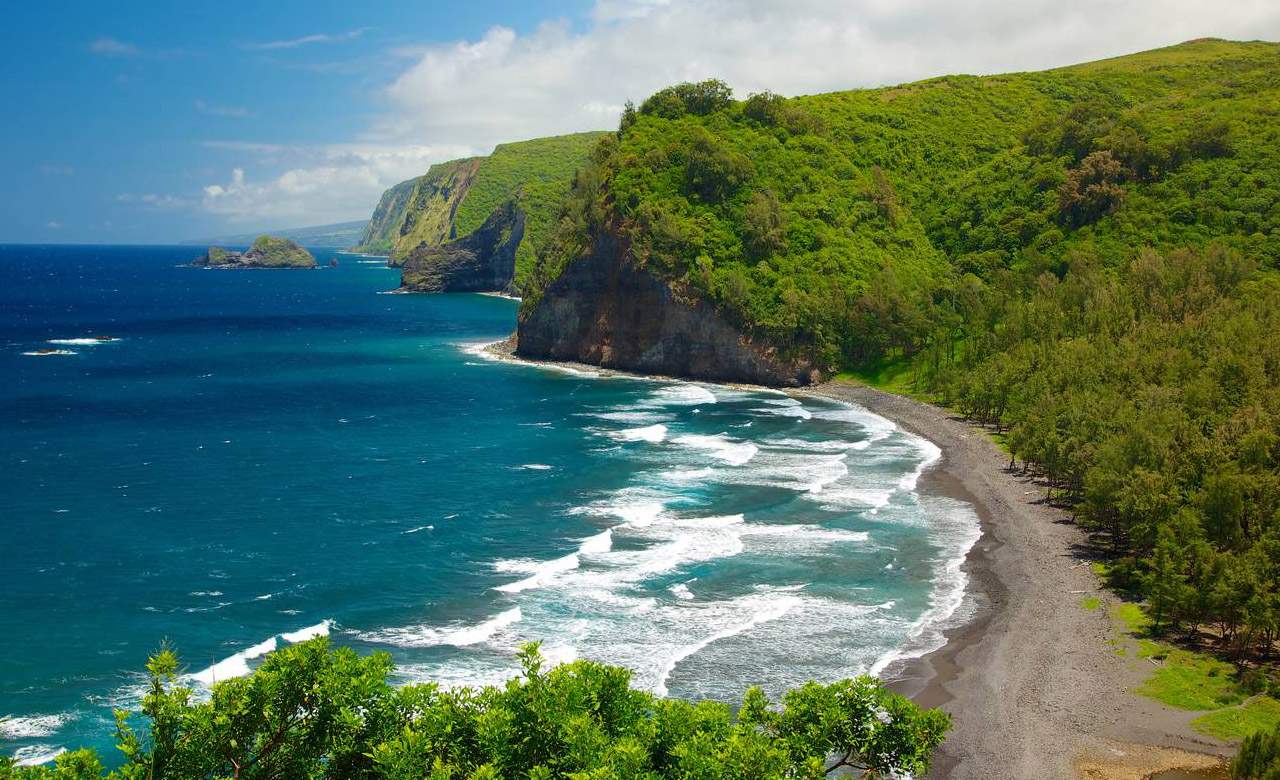 OAHU, HAWAII
FLIGHT TIME: NINE HOURS
If you like your beach holidays with a generous helping of non-beach activities, you'll fall head over heels for Oahu. Hawaii's most populous island offers laid-back island living on its eastern and northern shores and the bustle of urban life in the capital Honolulu. What's not to love?
Start by checking in and blissing out at The Royal Hawaiian hotel, then spend a few days on iconic Waikiki Beach, where you can snorkel, swim, or learn to surf during the day and relax over a few drinks and nibbles at night. To enjoy Oahu from a different vantage point, hike up Diamond Head crater for epic views over the island. For a more challenging climb, try the Olomana hike: your efforts will be rewarded with striking panoramic vistas. Make time to catch one of the island's legendary sunsets from the aptly-named Sunset Beach. 
Then, it's time to head to the North Shore. If you're an advanced surfer, you'll know this corner of the island is famous for its giant waves. Once you've worked up an appetite, feast at one (or a few) of the many food trucks or tiny restaurants that dot the area. Make sure to try the iconic poke (Pupukea Grill serves up particularly tasty bowls) or shrimp from Giovanni's Shrimp Truck, which has become something of a local institution.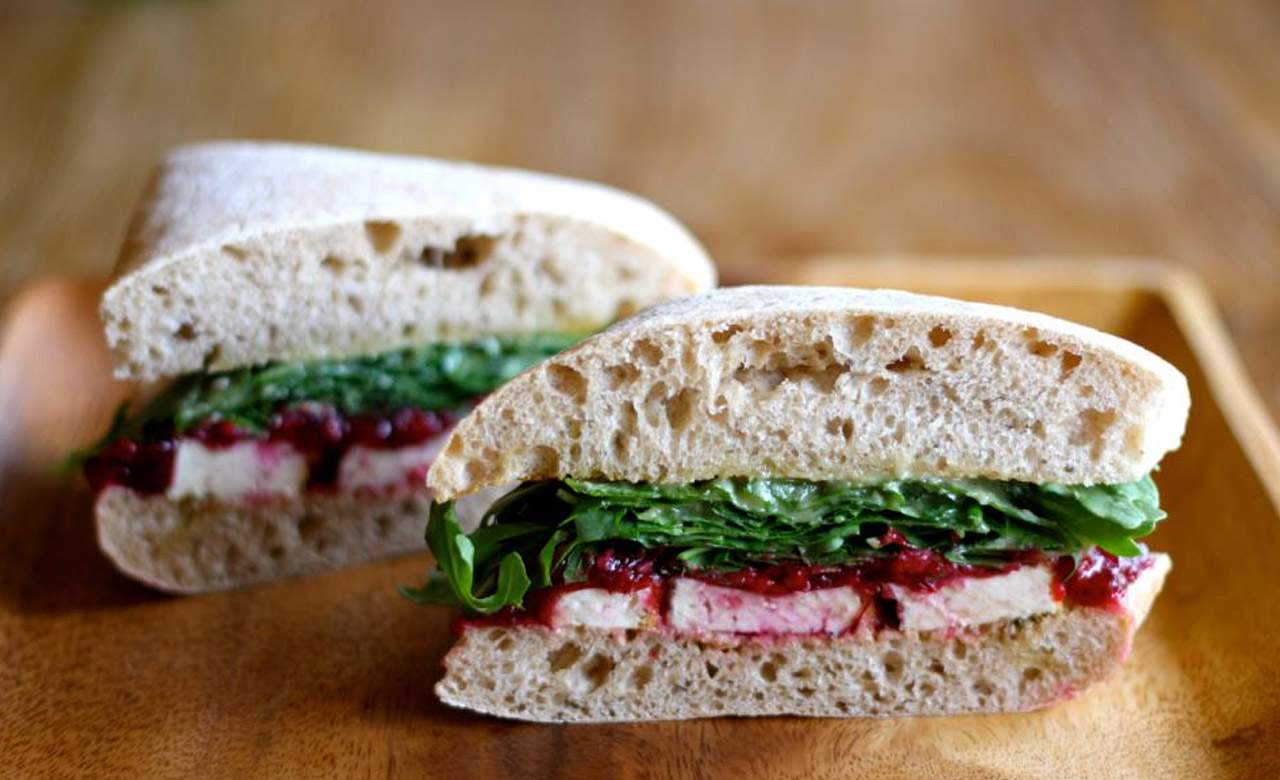 EAT: PEACE CAFE
Maybe Honolulu's only vegan restaurant, Peace is located in a tranquil, tropical cottage in Honolulu. They serve up delicious sandwiches, sweets and lunchboxes made with organic vegetables and local ingredients. Pick up a healthy Vietnamese tofu or teriyaki tempeh sandwich for sustenance before heading off on a hike.
Become an Expedia+ member and book your summer holiday — you'll have access to prices that others don't see.
Published on December 19, 2016 by Yelena Bidé