Qantas Will Run Trial Flights Direct From the East Coast to New York and London By the End of 2019
The aim is to start running non-stop commercial flights from Sydney, Melbourne and Brisbane by 2022.
By this stage, most of us have come to terms with the fact that jetting off to USA or Europe is a seriously long slog, made worse by unavoidable (sometimes long, always painful) stopovers. But that European or American trip could soon become a whole lot more bearable, with Qantas not only working towards launching direct flights between the east coast and both London and New York by 2022, but beginning to run trial journeys this year.
In October, November and December, the airline will pilot three ultra long-haul research flights, using new Boeing 787-9s. The aircraft will simulate two routes that are at the heart of Qantas' proposed new non-stop plan, which is called Project Sunrise, flying from New York and London to Sydney.
That New York trip will mark the first world's first flight by a commercial airline direct from the Big Apple to Sydney, while the London jaunt will be the second time such a journey has been made. The last time the latter happened was back in 1989, when Qantas made the trek on a Boeing 747-400 with just 23 people on board.
Don't go packing your bags, though — the aim is to gather data about inflight passenger and crew health and wellbeing, with only around 40 people making the trip. They'll be comprised of crew and Qantas employees, and they'll be fitted with wearable technology devices to monitor their monitor sleep patterns, food and beverage consumption, physical movement and use of the entertainment system during the flights. The results will then be assessed by scientists and medical experts from the Charles Perkins Centre.
Pilots will also take part, working with Monash University researchers to record their melatonin levels before, during and after the flights, as well as their  brain wave patterns and alertness — to help ascertain the best work and rest pattern when they're commanding those long-haul services.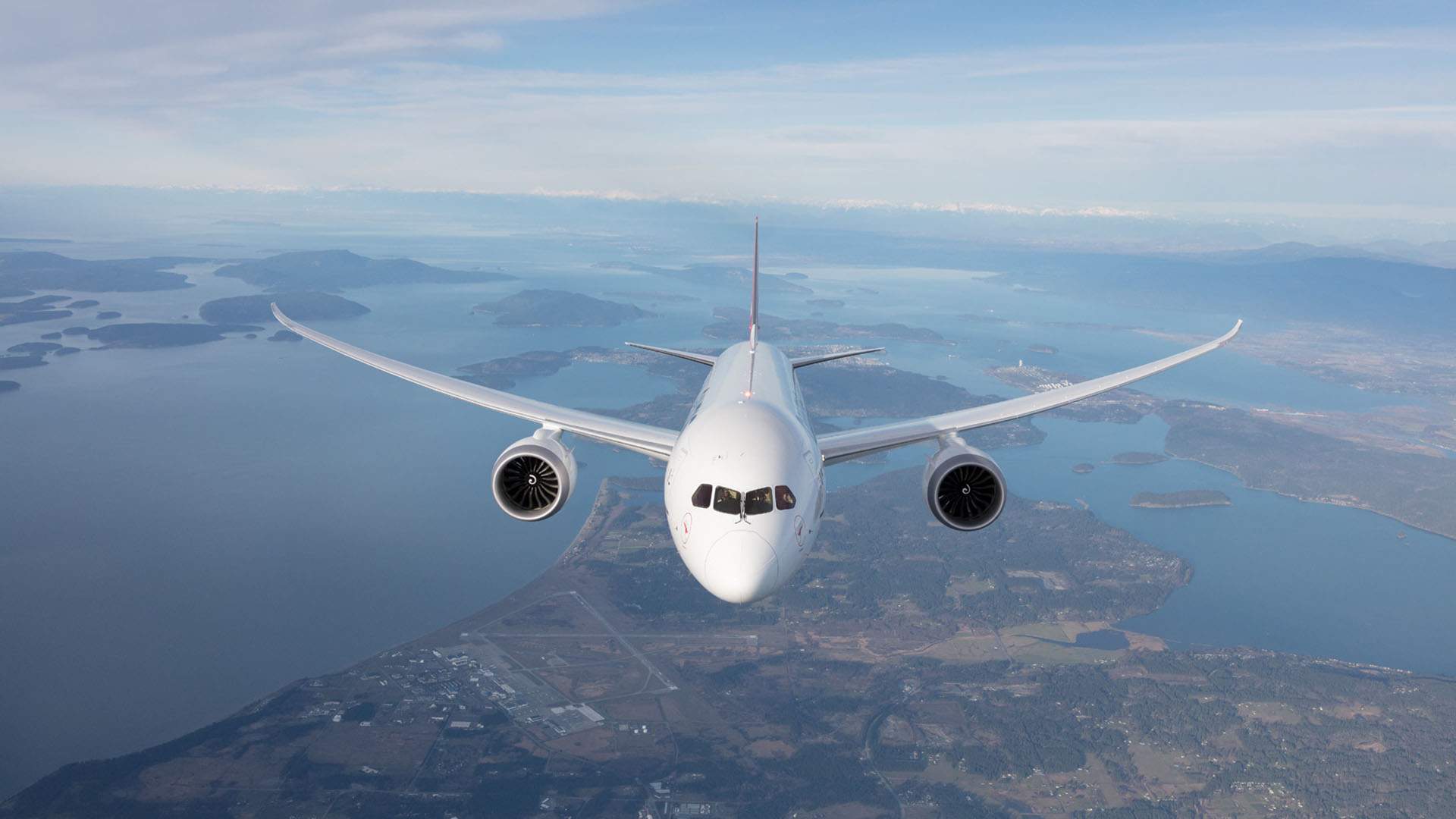 While spending nearly a day on one single plane is better than jumping on and off different vessels multiple times, it's not without its physical, mental and emotional toll — as anyone who has made the trip with Qantas from Perth to London knows, which is what makes this testing so important.
Announcing the trial, Qantas Group CEO Alan Joyce explained that, "for customers, the key will be minimising jet lag and creating an environment where they are looking forward to a restful, enjoyable flight. For crew, it's about using scientific research to determine the best opportunities to promote alertness when they are on duty and maximise rest during their down time."
Back in 2017, Qantas first revealed that it was exploring non-stop routes from Sydney — routes that would eclipse those direct flights between Perth and London, which launched in March 2018. Since then, the airline has been pursuing the idea enthusiastically, putting out a call for aircraft that can handle the trip and widening their plan to include departures to and from Brisbane as well.
In numbers, the planes will need to be able to handle more than 19 hours in the air (around 20 hours and 20 minutes between Sydney and London, and 18-hours and seven minutes from Sydney to New York). The airline has done its homework, analysing a decade's worth of wind and weather data to confirm the lengthy routes are actually possible. Now it just needs the aircraft, with Airbus and Boeing both pitching vessels (A350 and 777X) that are capable of doing the job. Qantas is expected to announce their decision, including whether the whole project will progress to making commercial flights, by the end of December 2019.
Right now, the world's longest direct flight clocks in at over 19 hours, with Singapore Airlines flying 15,322-kilometres along its Singapore-to-New York route. Previously, the journey from Doha and Auckland earned that honour, taking around 18 hours to travel 14,529 kilometres.
Introducing Concrete Playground Trips
Book unique getaways and adventures dreamed up by our editors