TRAVEL & LEISURE
Queensland Has Tightened Its Border Restrictions in Response to NSW's Statewide Lockdown
The Sunshine State has implemented stricter rules for people who live in the New South Wales border zone.
At the end of June, Queensland closed its borders to Greater Sydney. Towards the end of July, the Sunshine State did the same with all of New South Wales. But, given that folks who live in NSW towns along the very edge of Queensland often enter the state, the rules have been different in the border zone; however, they've just been tightened again.
The reason: at 5pm on Saturday, August 14, the NSW Government put the entire state into lockdown until at least 12.01am on Sunday, August 22. The Greater Sydney area has already been under stay-at-home orders since late June, and new lockdowns have been popping up in regional areas of late, but this is the first time during this current Delta outbreak that the whole of NSW has been told to remain at home.
"Given the escalation of local restrictions, we have no choice but to put in place a tighter border situation to protect Queenslanders. This means anyone who has been to any of the northern NSW local government areas in our established border zone can only come into Queensland for really essential reasons," said Queensland's Chief Health Officer Dr Jeannette Young in statement.
Following the announcement of a state-wide lockdown in New South Wales, from 8pm tonight 14 August NSW border zone residents can only enter Queensland for obtaining essential goods and services that can't reasonably be obtained in NSW.

For more details: https://t.co/rMMZ9y9m1M

— Queensland Health (@qldhealthnews) August 14, 2021
People who live on the NSW side of the border zone can now only enter Queensland for essential work. "If it's not absolutely essential, do not cross the border," advised Dr Young. "I know this is tough — those living in northern NSW are our close neighbours and they access Queensland for a range of reasons, but right now, that can't continue until their outbreak gets under control."
Accordingly, the list of reasons to enter Queensland is now small — and only includes attending permitted work or doing emergency volunteering; providing assistance, care or support to a vulnerable person or family member, or visiting a terminally ill relative; fulfilling shared parenting arrangements, or letting kids see their siblings; getting a COVID-19 test or vaccination; safety or emergency reasons; kids going to school if they're children of essential workers; and if given an exemption by the Chief Health Officer.
The list of essential work has also been whittled down, and now only covers for work for safety reasons and emergency repairs, and that's necessary to maintain essential services and supplies to the community, or part of the community.
Exercise, recreation, holidays, sporting events, weddings, funerals, and going to cinemas, theme parks or other tourist attractions are not permitted reasons to head to Queensland.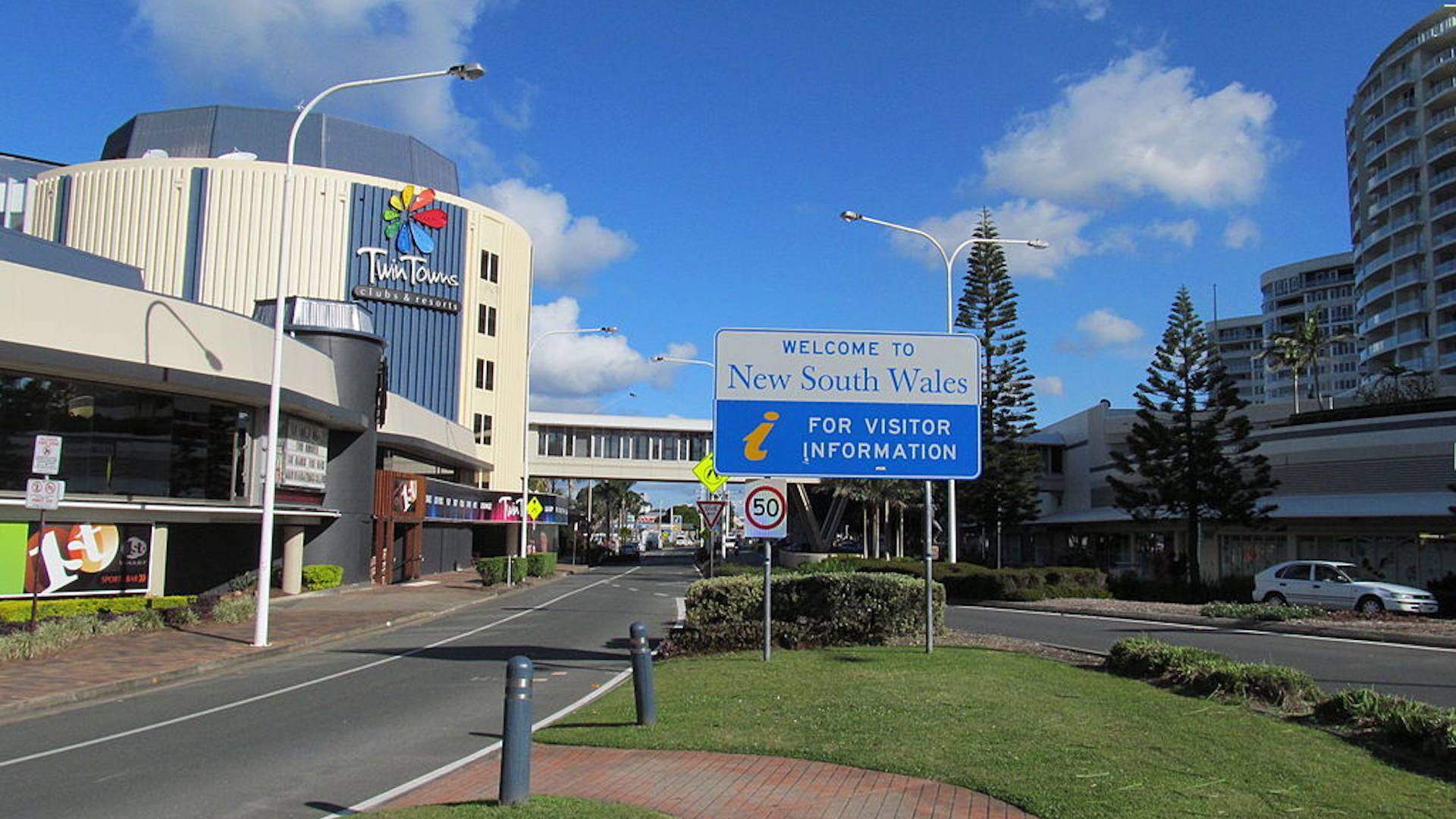 Also, if folks in the border zone go outside that area in NSW, they won't be permitted to enter Queensland by road — and they'll need to go into hotel quarantine for a fortnight when returning by air. That's the same rule that's in place for Queenslanders, too.
As always, everyone going to Queensland will need to complete one of the state's online travel declarations first, after that system was brought back into effect in June.
Initially, the stricter rules will be in place for at least a week, although whether it'll be lifted then will depend on NSW case numbers and whether its statewide lockdown continues.
For more information about Queensland's COVID-19 border restrictions, or about the status of COVID-19 in the state, visit the Qld COVID-19 hub and the Queensland Health website. For more information about the status of COVID-19 in NSW, head to the NSW Health website.
Published on August 16, 2021 by Sarah Ward