Stay of the Week: San Domenico Palace, Where 'The White Lotus' Season Two Was Filmed
Live 'The White Lotus' fantasy, rubbing shoulders with the rich and the famous.
In Stay of the Week, we explore some of the world's best and most unique accommodations — giving you a little inspiration for your next trip. In this instalment, we take you inside the San Domenico Palace, a Four Seasons Hotel.
This luxe Sicilian stay is the real life set of The White Lotus season two, set within a 14th-century convent. Welcome to the playground of the rich and famous.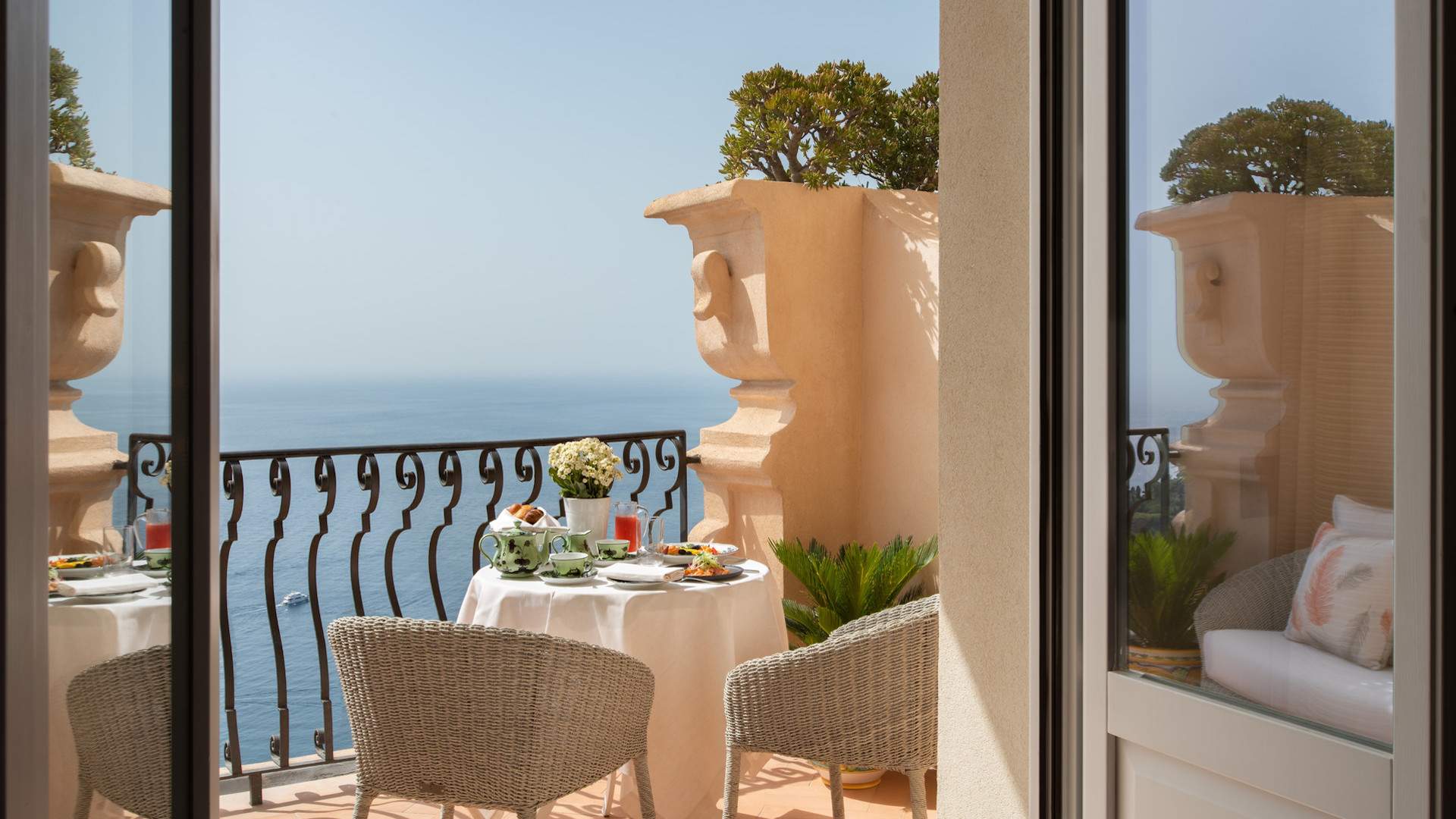 WHAT'S SO SPECIAL?
This hotel is located within the ancient town of Taormina, sitting atop cliffs overlooking the sea. Yes, it's stunning. It's also where The White Lotus season two was filmed, meaning that you'll be walking in Jennifer Coolidge's footsteps — perhaps even staying in her glam suite.
(A note: it does close over the European winter, with 2022 stays ending on November 28 and 2023 stays beginning from March 14.)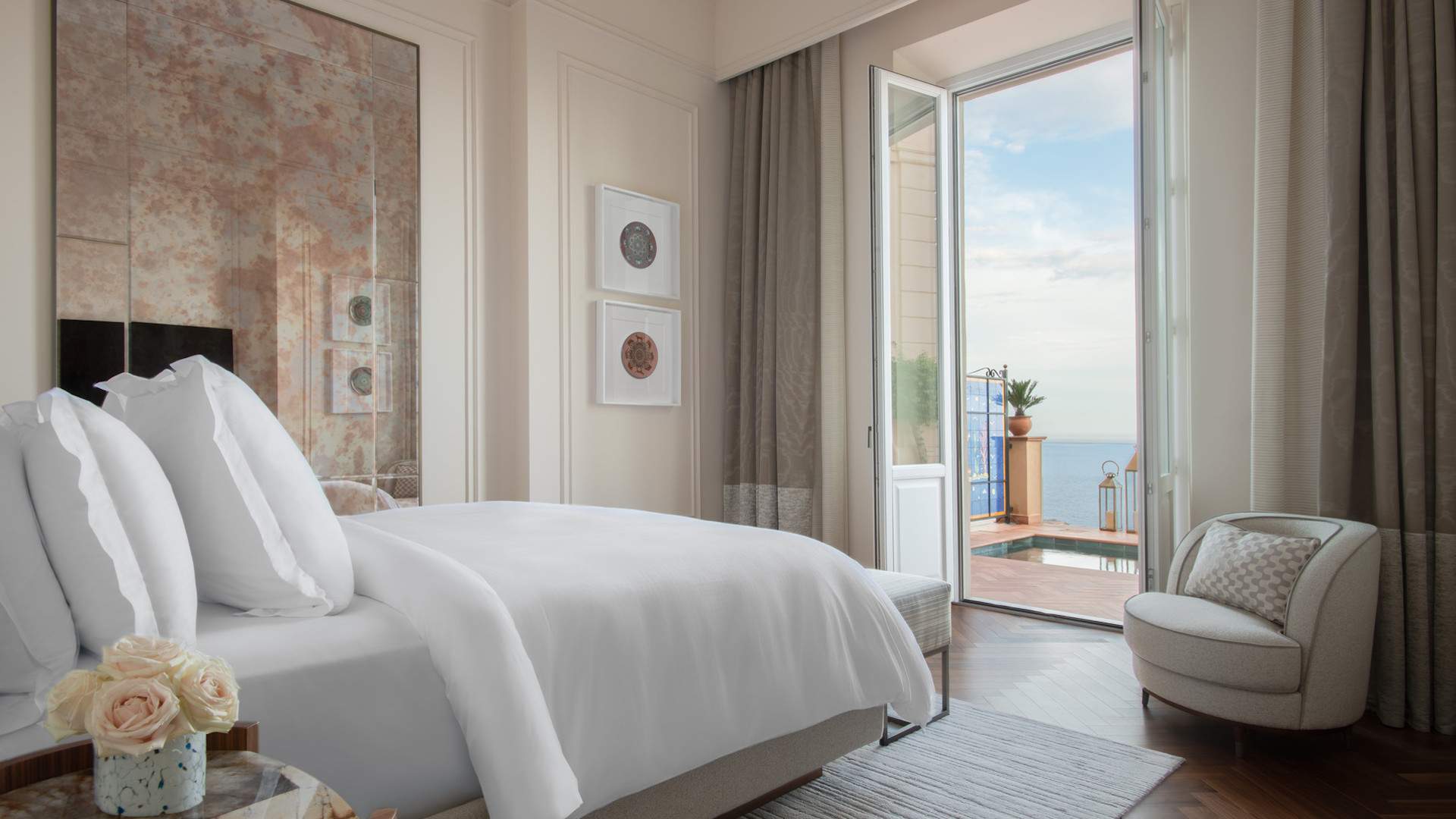 THE ROOMS
This swanky joint has 111 rooms and suites dotted about the property, most of which boast incredible views across the Ionian Sea. And those without ocean views get to look out towards Sicily's famous active volcano Mount Etna. It's obvious, but still worth mentioning that entry into this world doesn't come cheap, with rooms starting at about AU$850 a night and suites going for upwards of AU$10,000. It's stupid, but look at the photos — this place is gorgeous.
We can imagine ourselves sitting in one of the sea-view suites, dipping in and out of our private plunge pool with a cheeky negroni sbagliato in hand — and then living off nothing but packets of ramen noodles for the rest of our lives.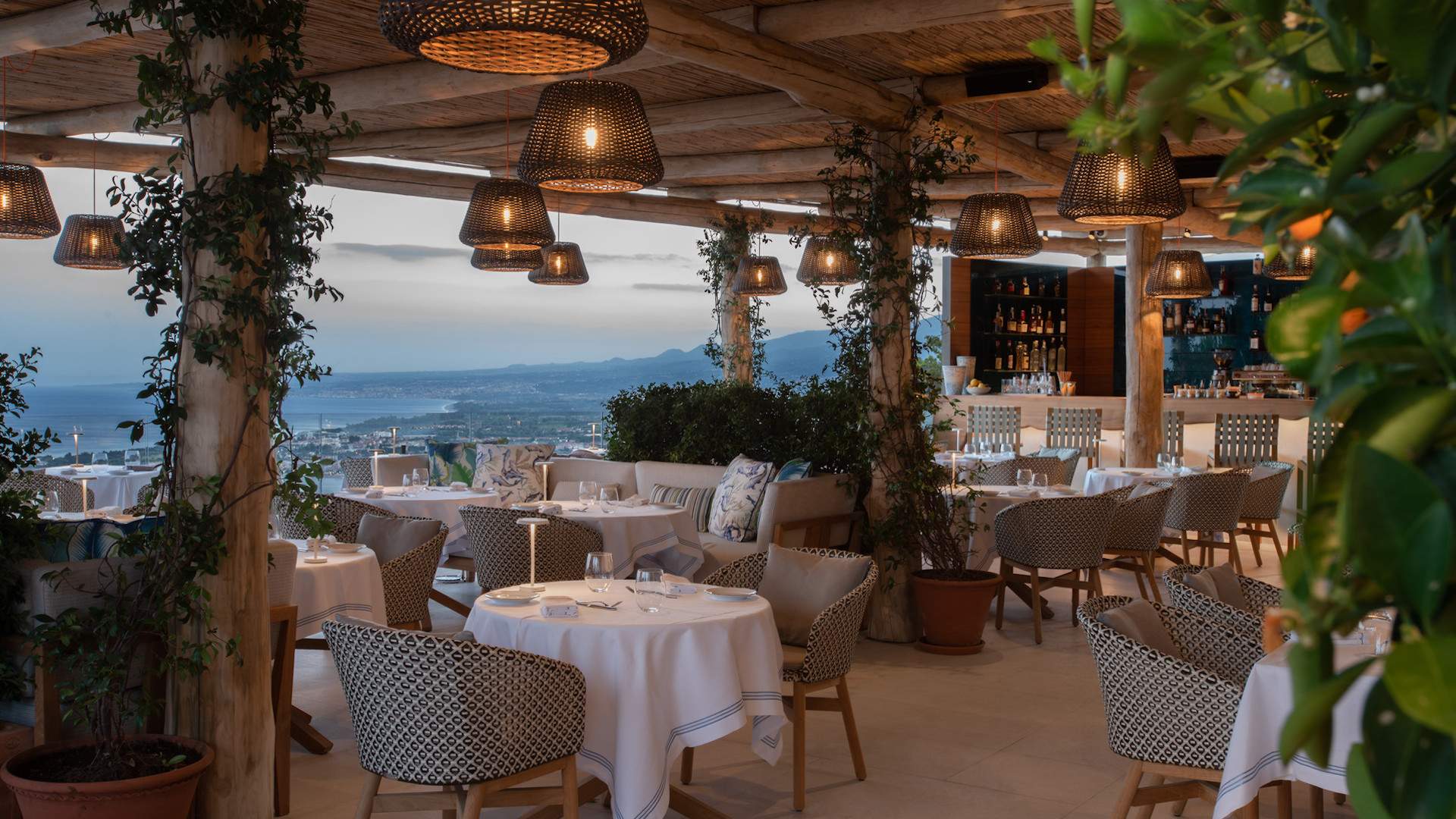 FOOD AND DRINK
This is a Four Seasons Hotel, so you can expect some incredible food onsite. It has three separate restaurants and a garden bar (with the obligatory room service, too). Principe Cerami is the fine-dining restaurant, where you can wear your most glamorous holiday gowns and suits — because, we all have those, right?
The slightly (just slightly) more chill restaurant Anciovi is where you'll get those White Lotus vibes. Grab a seat looking over uninterrupted views of the ocean and sink deep into la dolce vita.
Sicily has got to be one of the best places in the world to eat, thanks to all that Italian cooking — be sure to get all the best local dishes while you're here.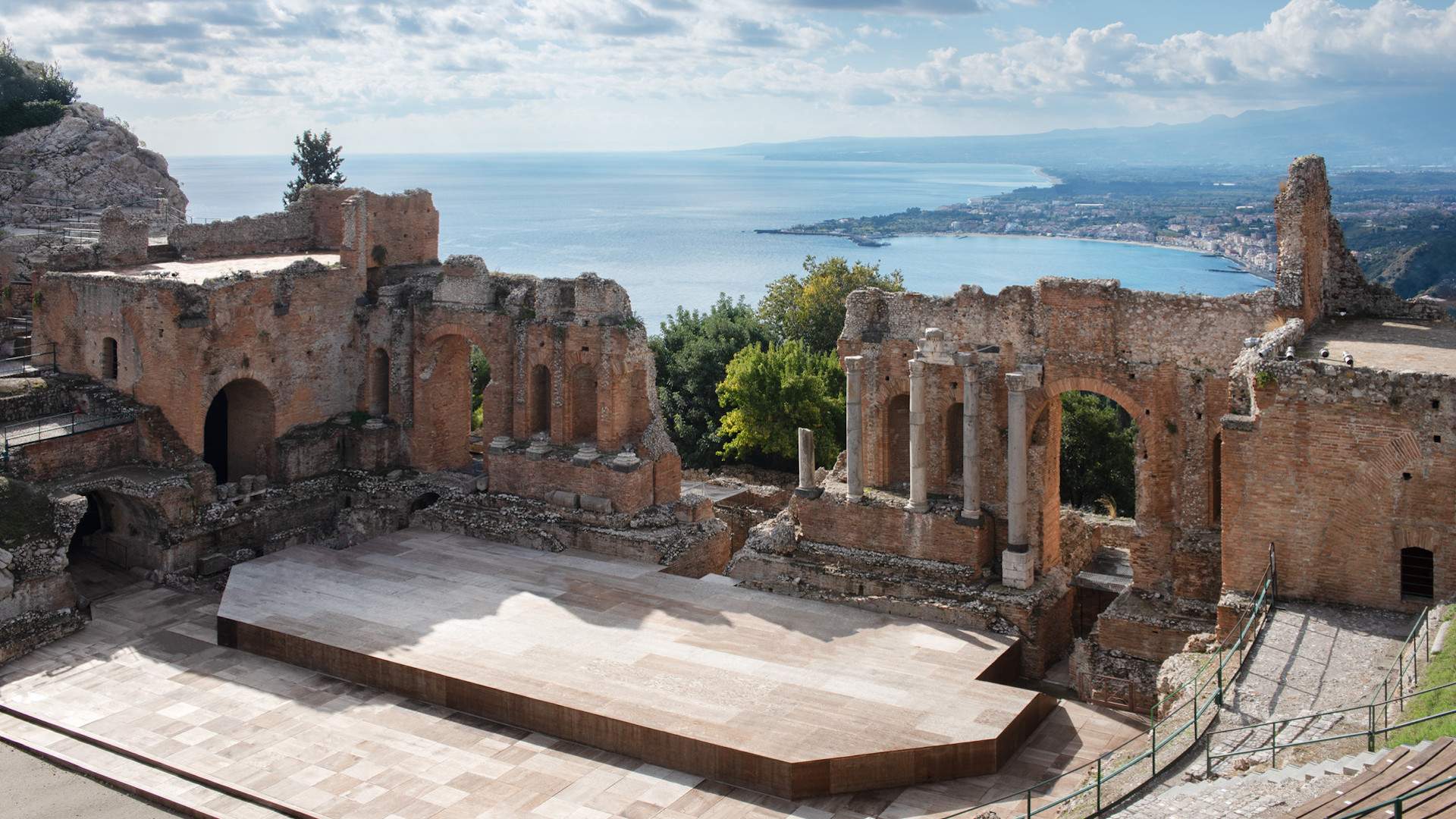 THE LOCAL AREA
San Domenico Palace is in one of the most stunning parts of Sicily. Views from any part of this town are incredible, but this area is also steeped in history, with so much being preserved. The most famous site is the Teatro Antico di Taormina, as also seen in The White Lotus. It's an ancient Greco-Roman theatre which is still used to this very day. When visiting, you can see openair live orchestras and theatre permeances, all the while looking out over the sparkling waters.
And, of course, you've also got plenty of beautiful beaches and coves down below the cliffs of the town. Beach hop for a few days before heading off another iconic Sicilian town — our picks are Palermo, Modica, Catania, Syracuse, Agrigento and any of the Aeolian Islands.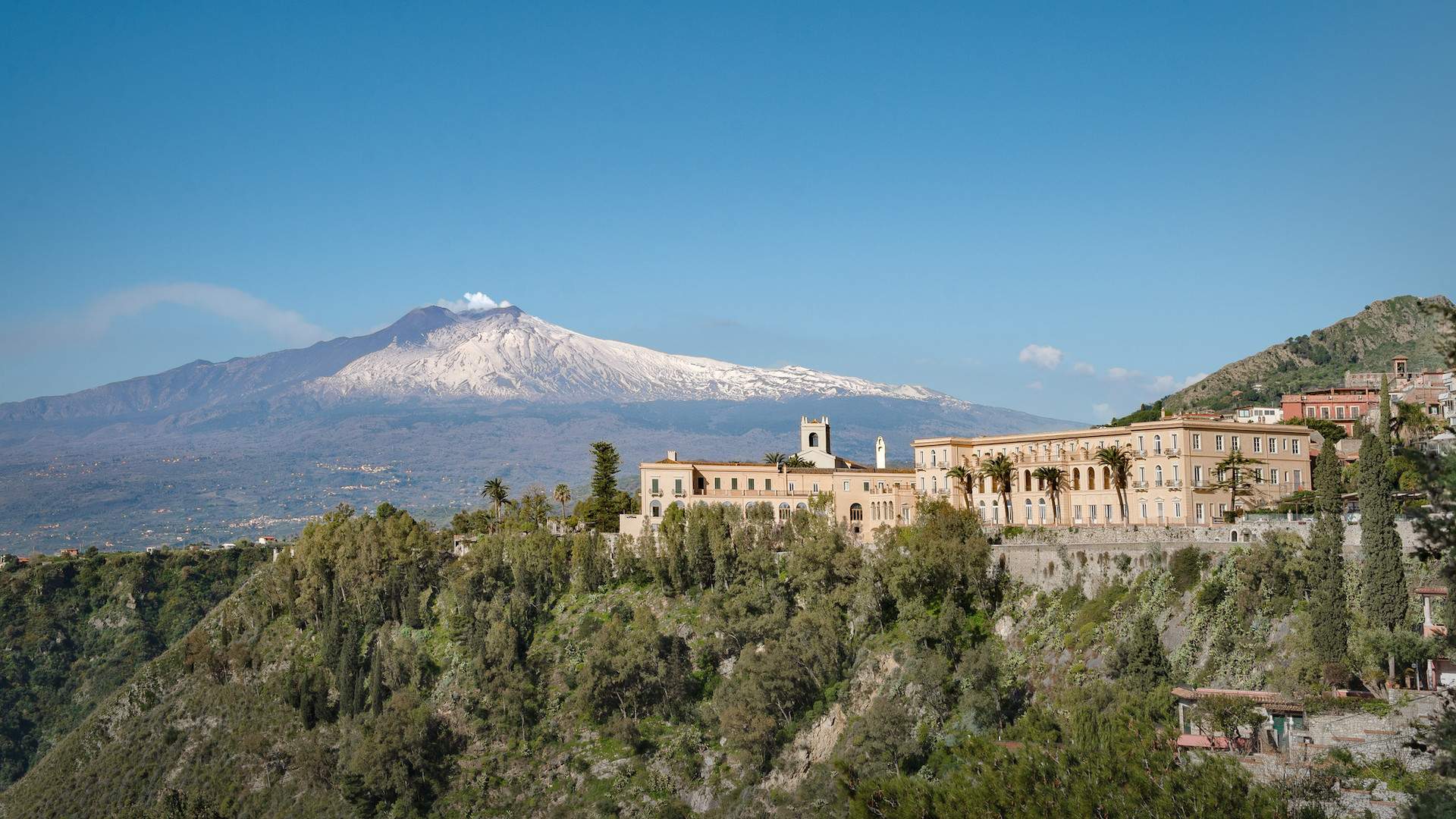 THE EXTRAS
A place this lavish doesn't just offer stunning views, rooms and food. There's always more. Treat yourself even more with massages, facials or scrubs in the Botanica Spa, or hit up the gym to work off all the arancini and pasta you'll be eating during the stay.
But you really should explore the local area while you're here, too — and the San Domenico Palace team will organise all the best exclusive travel experiences for you. Go on a stargazing safari, a food tour around Mount Etna (led by the hotel's head chef), an Aeolian Islands sailing trip or even try a unique Sicilian sushi masterclass (yes, that's a thing).
If you want to take advantage of all this, best get saving now — or start buying some more lotto tickets.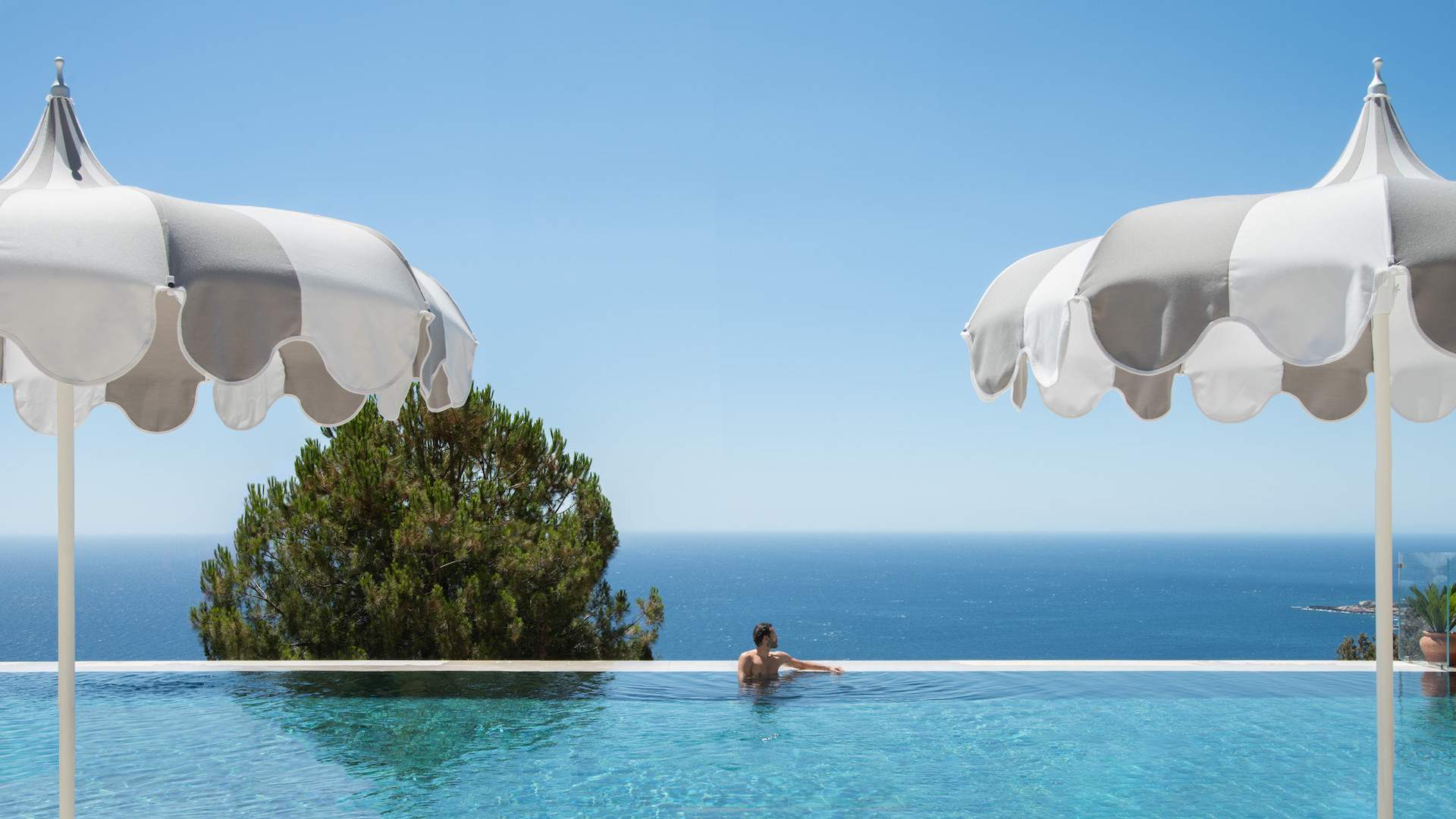 For more information about San Domenico Palace, head to the hotel's website.
Feeling inspired to book a getaway? You can now book your next dream holiday through Concrete Playground Trips with deals on flights, stays and experiences at destinations all around the world.
Introducing Concrete Playground Trips
Book unique getaways and adventures dreamed up by our editors