TRAVEL & LEISURE
Ten Places to Camp Between Byron Bay and Melbourne
Looking for somewhere to pitch your tent?
Ten Places to Camp Between Byron Bay and Melbourne
Looking for somewhere to pitch your tent?
---
Come summertime, there's no better way to see Australia's east coast than through the flaps in your tent. The 1600-kilometre drive between the sunny paradise of Byron Bay and the cosy bars and laneways of Melbourne is dotted with unspoiled beaches, spectacular headlands, national parks and hiking trails. Many of these places are home to campsites — from the fancy, drive-in grounds with hot showers and barbecues to the remote, walk-in pitches where you have entire stretches of sand to yourself. Except for your fellow kangaroos, that is.
So grab your sleeping bag, stock up on tucker and get ready for a sun-drenched, star-speckled adventure. Here's our top ten camping spots along the way.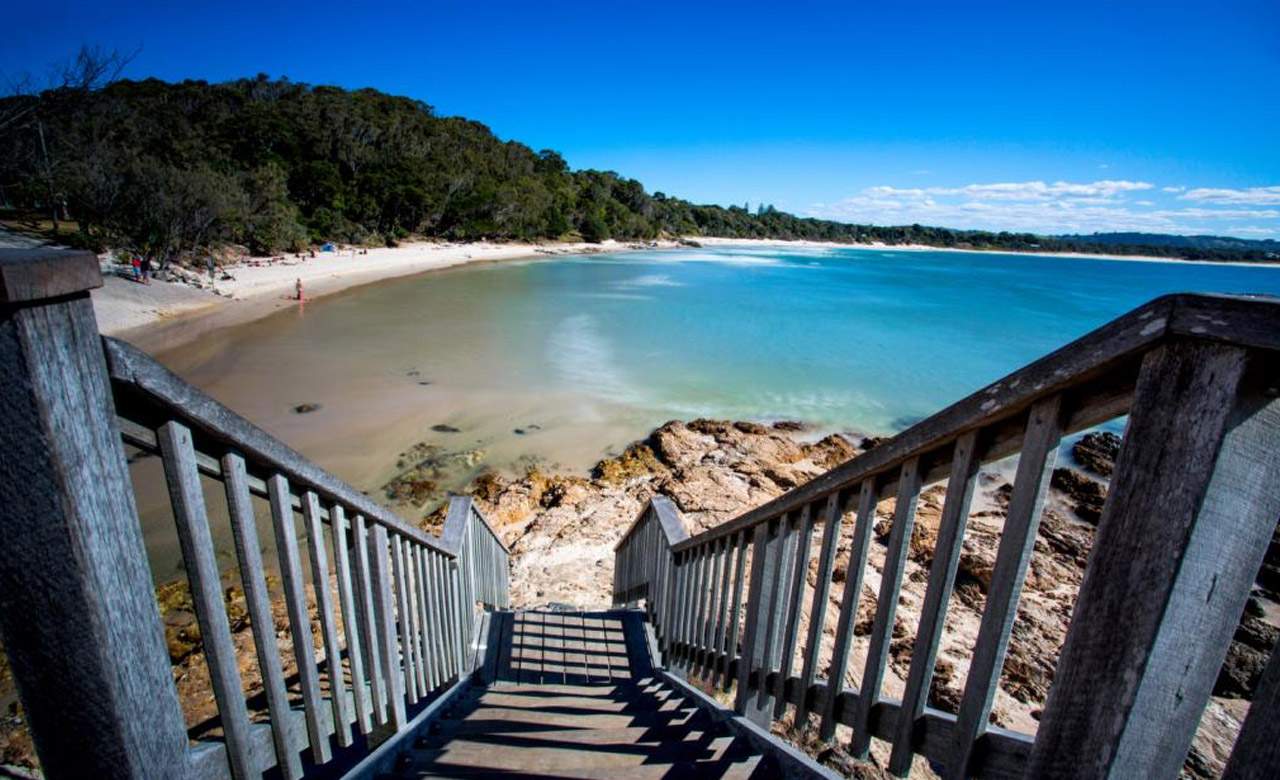 CLARKES BEACH, BYRON BAY
Start (or end) your journey with a stay on the water's edge in Byron Bay. If you were in bricks-and-mortar you'd be paying hundreds of bucks a night for this stuff. But, at North Coast Holiday Park, Clarkes Beach, it's all yours for next to nothing. Byron's famously warm water and dolphins are just a stumble away, but should you feel the need for good coffee or a feast, you're close to town, too. Facilities are laid-on: you'll get toilets, showers, a camp kitchen, barbecues, a shop and free wifi. Does this even count as camping?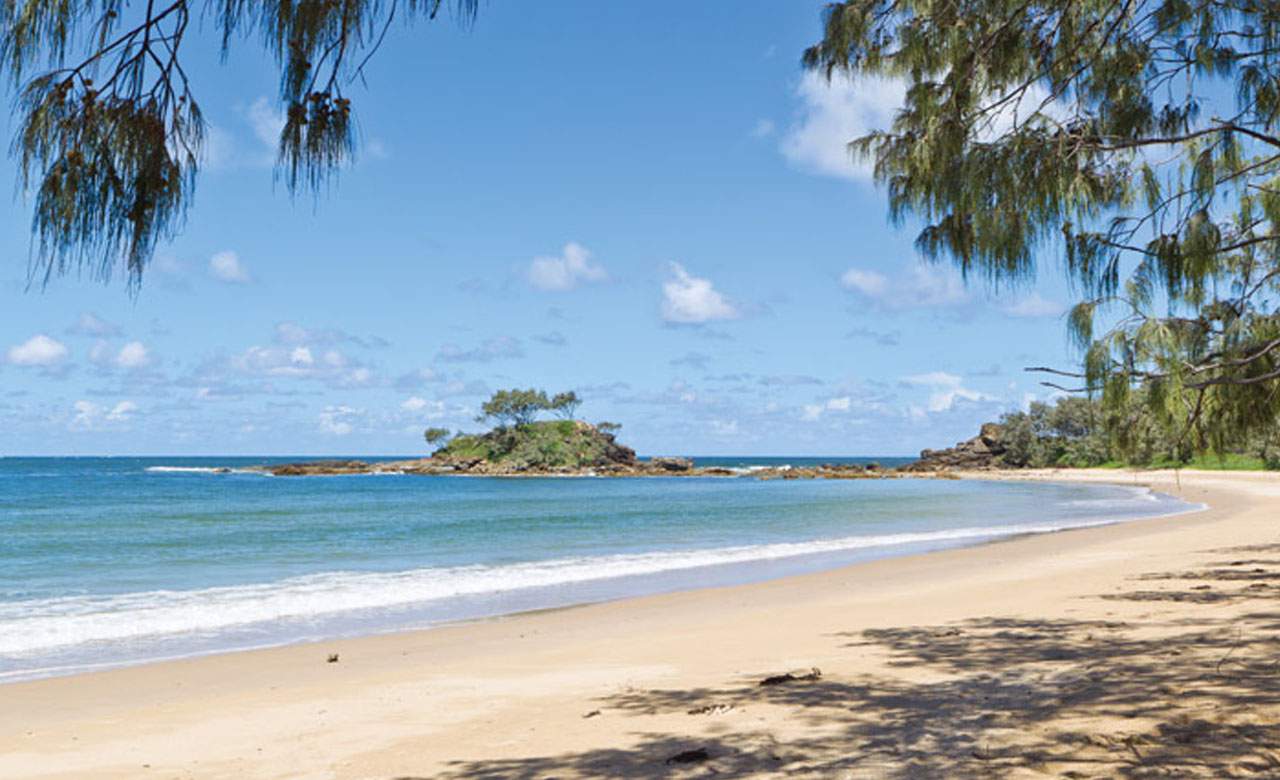 PEBBLY BEACH CAMPGROUND, YURAYGIR NATIONAL PARK
Getting to Pebbly Beach Campground is half the fun. Found about 50 kilometres north of Coffs Harbour, it's accessible by sand only. In other words, you have to drive over the beach, then cross a saltwater estuary to get there. To avoid sinking, be sure to travel at low tide. You'll be pitching just a few metres from the shore, surrounded by she-oaks and with loads of walking tails nearby. There are pitches for 60, but facilities consist of toilets only. If you're keen to light a fire, then head to the Station Creek turnoff where you'll find a stack of free firewood. Getting to Pebbly Beach is fun, but it's probably best left to the camping experts — if you have access to a decent 4wd and some genuine adventure skills (like the ability to let down your tyres and re-inflate when you get off the sand), you'll be sweet.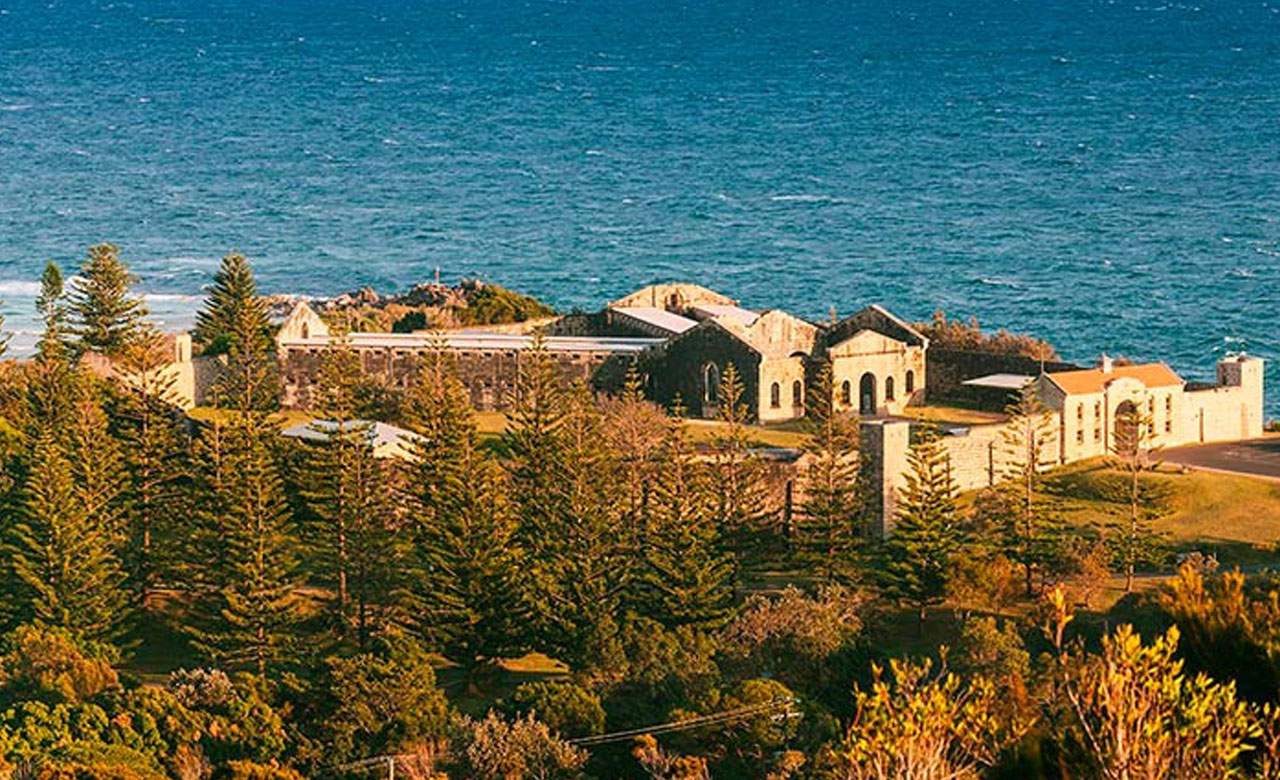 TRIAL BAY GAOL CAMPGROUND, SOUTH WEST ROCKS
Your tent gives you million dollar views when you sleep over at Trial Bay Gaol Campground, which is perched on the water at South West Rocks. End your day with a watery sunset and wake up to an immediate swim. If you're a keen diver, then you'll want to explore nearby Fish Rock Cave, considered one of the planet's best cave dives. The 116-pitch campsite gives you toilets, showers, drinking water, picnic tables, barbecues, an onsite cafe and, just in case you have your boat with you, a launching ramp. All these bonuses mean that bookings are essential.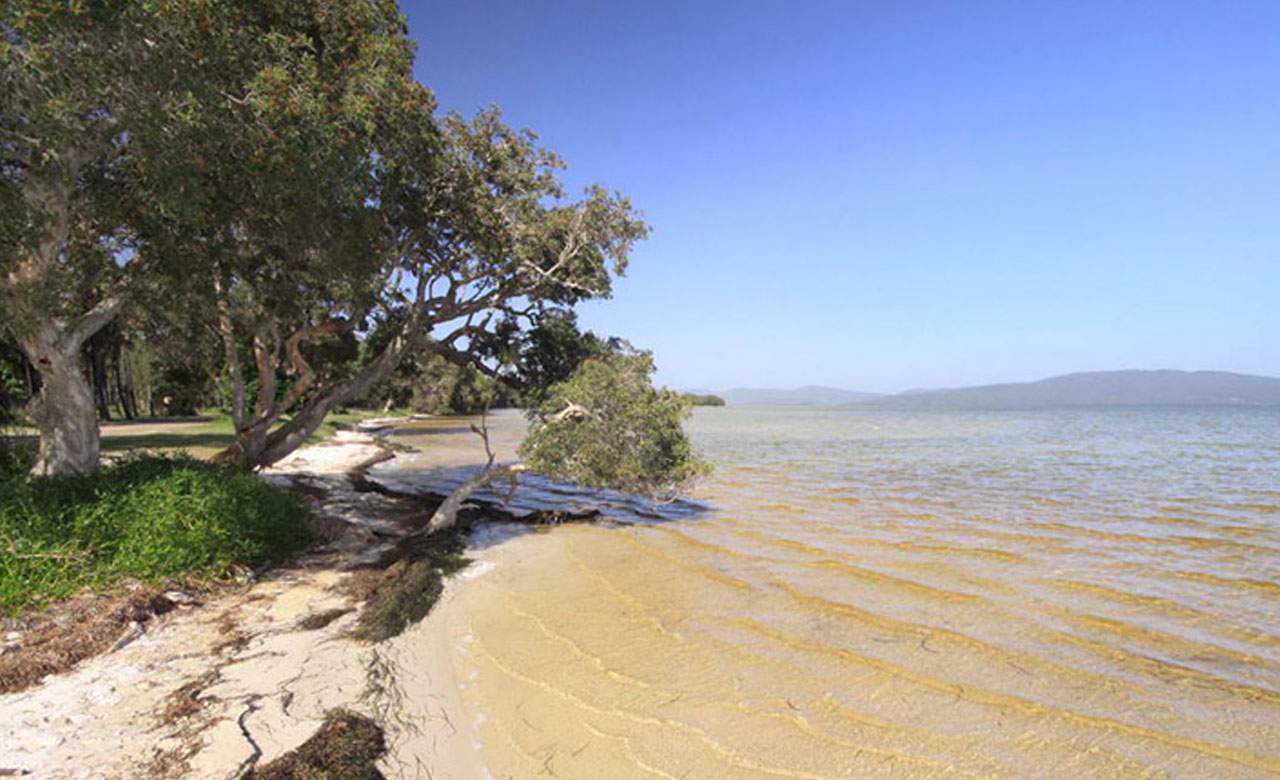 THE RUINS, BOOTI BOOTI NATIONAL PARK
This open, grassy area behind Seven Mile Beach is encircled with cabbage palms and has plenty of space for campers of all shapes and sizes. Find a secluded corner for your two-person tent or peg your party kingdom smack bang in the middle of the action. When you feel like a break from surf and sand, wander to Wallis Lake for a dip or paddle in still water, or conquer scenic Booti Hill track, which takes you to Elizabeth Beach via a couple of lookouts. Then there's the rest of Booti Booti National Park to explore, as well as cafes and shops in nearby Pacific Palms and Forster. The Ruins offers toilets, showers, drinking water, picnic tables and barbecues. Bookings aren't available — you get your pitch on a first come, first served basis.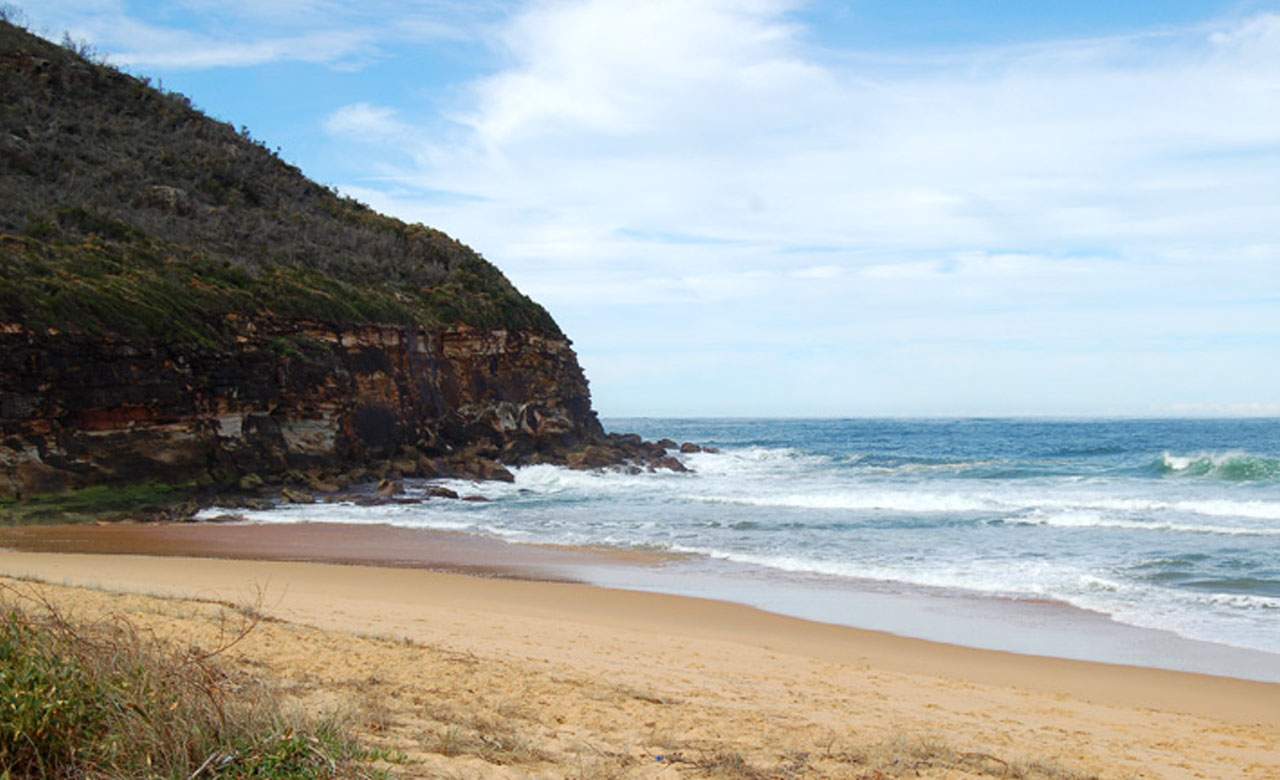 TALLOW BEACH, BOUDDI NATIONAL PARK, CENTRAL COAST
You'll need a bit of strength and stamina for this one — it's a 1.2 kilometre walk from the car park. The effort is 100 per cent worth it, though. With just six pitches available, Tallow Beach is one of the most peaceful camping experiences on this list. If you're serious about Bear Grylls-ing it, then bring a fishing rod and catch your own dinner off the rocks. Otherwise, there's swimming, surfing and bush walking to do — try Box Head track for red gums or Flannel Flower track for coastal views. Facilities are minimal, consisting of toilets only, and there might or might not be mobile phone coverage depending on your carrier. While you're on the Central Coast, do some exploring with our local guide.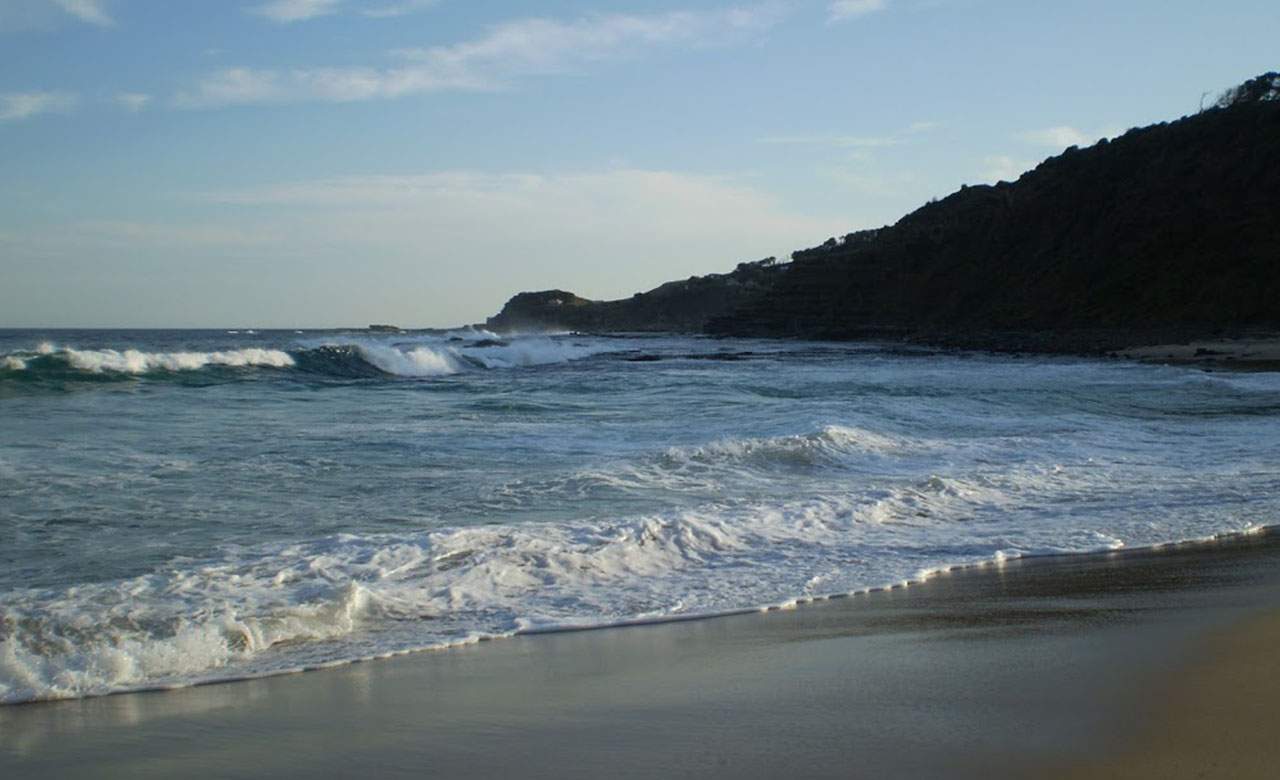 NORTH ERA CAMPGROUND, ROYAL NATIONAL PARK
Like Tallow Beach, North Era Campground is only accessible on foot, so pack light. In fact, if you're a keen hiker, then you can make it an overnight stop on the 26-kilometre long Coast Track. Otherwise, drive to Garie Beach Picnic Area and walk from there. Either way, you're in for a magical escape from urban life. Welcome to the bliss of the land beyond mobile phone coverage, mind-blowing ocean views and a maximum of 11 other tents in your vicinity. All this means that facilities are limited to toilets. Make a booking before you leave home.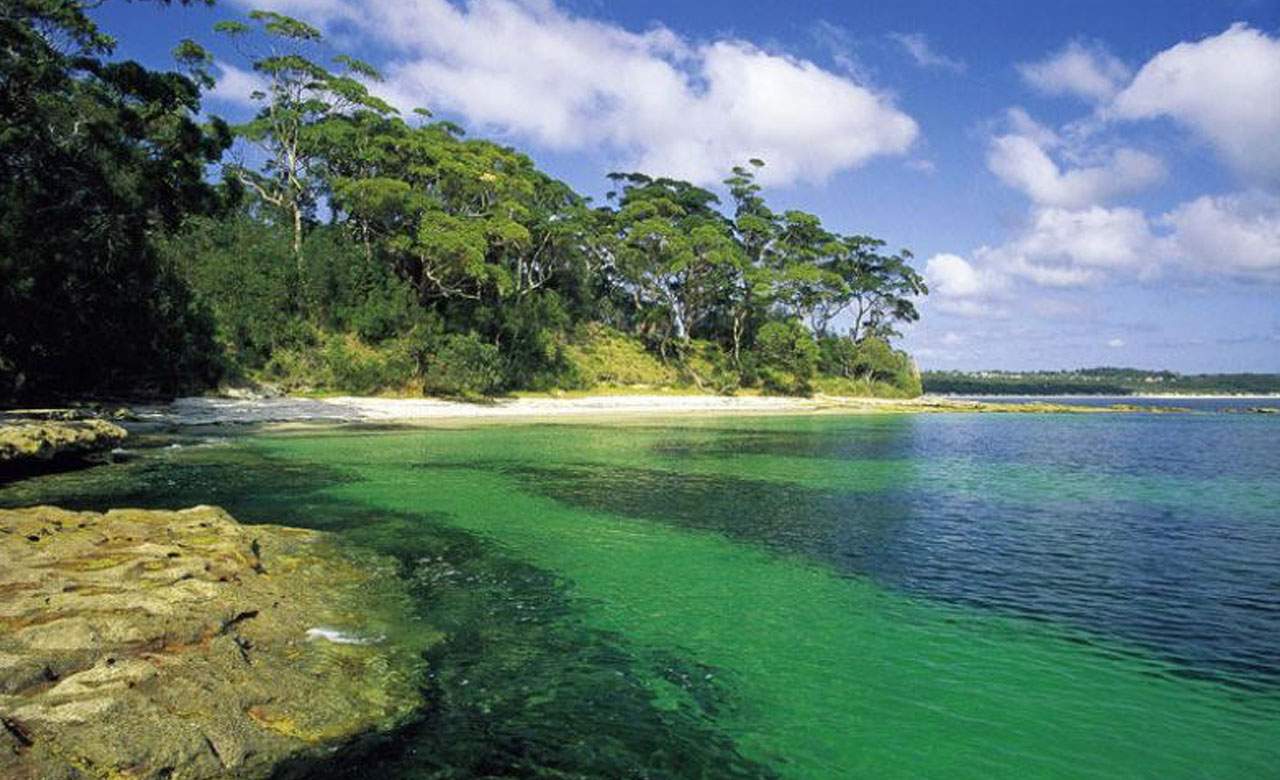 GREEN PATCH, JERVIS BAY
This is your chance to park your tent within a few metres of Australia's deepest and, many would argue, most beautiful, bay. Located with Booderee National Park, Green Patch is dotted with trees and you can expect to meet 'roos, wallabies and possums. Spend your time relaxing on Jervis Bay's fine white sand, dolphin spotting, snorkelling, paddling or bush walking. There's a bunch more local tips in our weekender's guide. Campsite facilities include access to fresh water, hot showers, toilets and barbecues. It's important to book your pitch online in advance.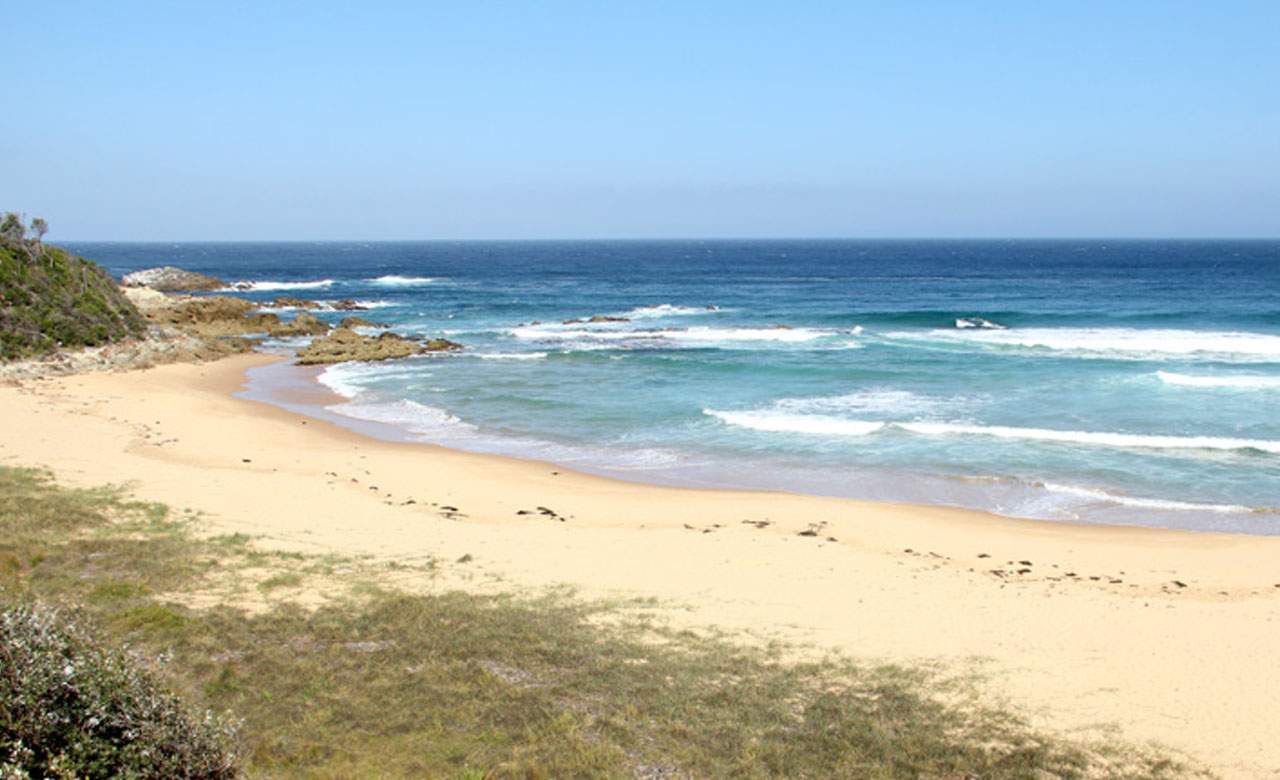 ARAGUNNU, MIMOSA ROCKS NATIONAL PARK
Mimosa Rocks National Park — where the forest meets the sea for miles and miles — is dotted with stunning, pristine beaches. And one of the loveliest is 500-metre long Aragunnu, found half an hour's drive south of Bermagui. The campground is separated into four areas, so choose the environment that suits you best, be that right near the waves, in the shade of towering mahogany trees or up high, overlooking the beach. Leave yourself time for the Mimosa Rocks walk, which takes in an excellent lookout. The campground comes with toilets, barbecues and a car park, so you don't have to lug in your gear. However, bookings aren't possible — turn up and try your luck.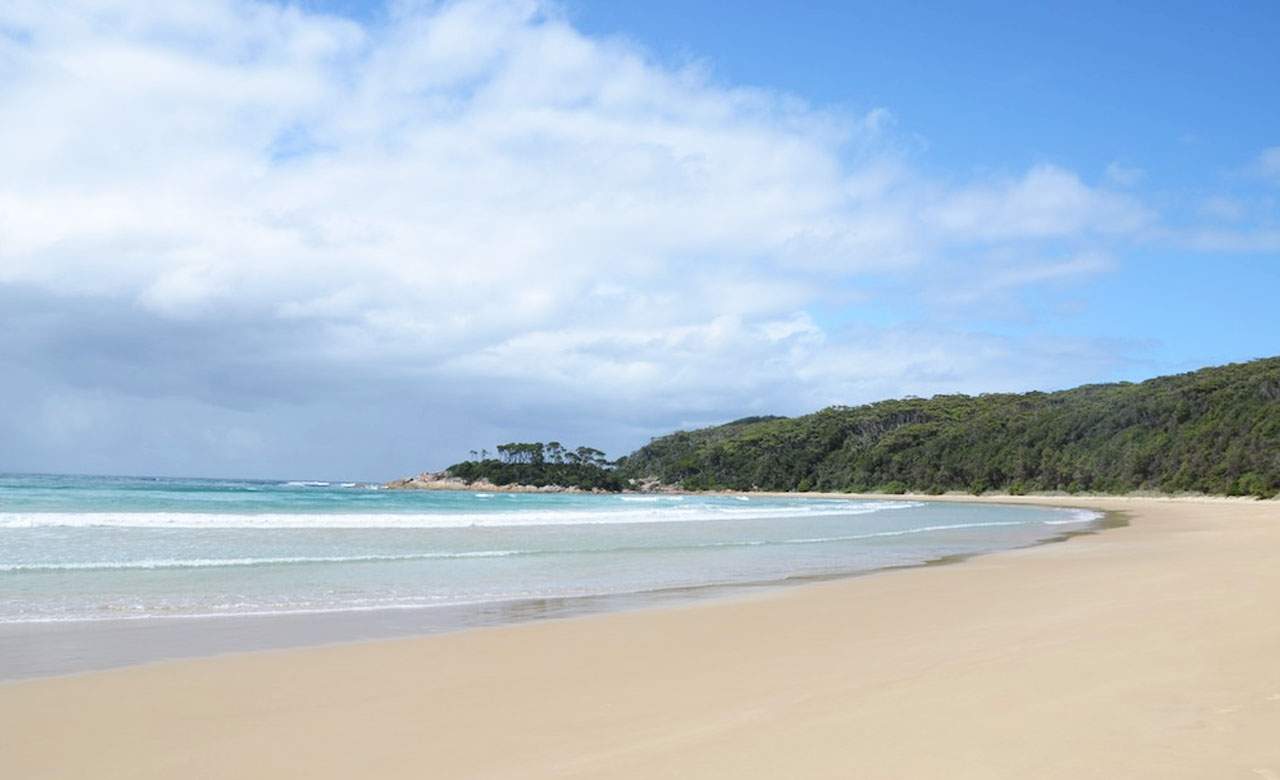 WINGAN INLET, CROAJINGALONG NATIONAL PARK
Croajingalong National Park hugs Victoria's eastern coastline for over 100 kilometres, protecting heathlands, rainforests and eucalypt forests. There's a bunch of tranquil camping grounds to choose from and Wingan Inlet is one of the prettiest. It's set in a tall bloodwood forest, 36 kilometres from the Princes Highway, on the inlet's western shore. There are several day walks to keep you busy, covering river rapids, a fresh water lake, windswept headlands and fur seal colonies representing both Australia and New Zealand. Take your pick of 23 pitches, but keep in mind facilities are quite basic, offering non-flush toilets, picnic tables and fireplaces.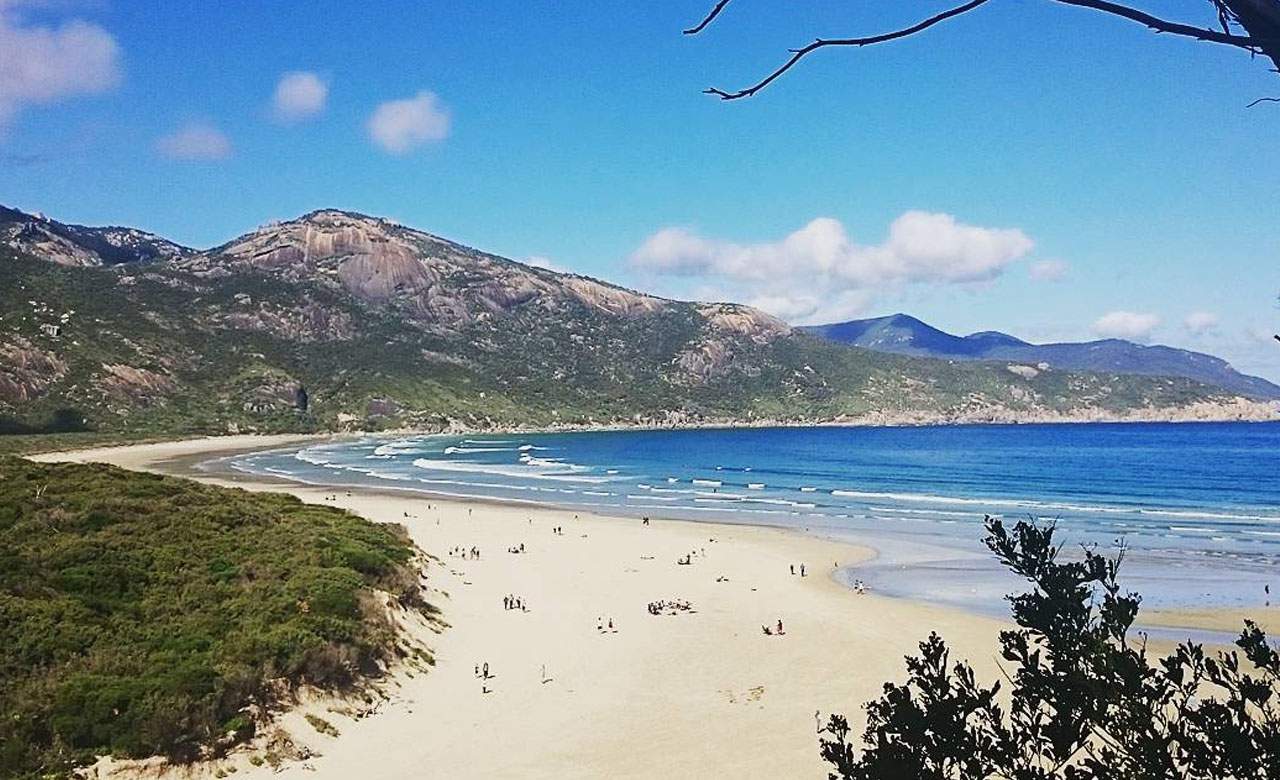 TIDAL RIVER, WILSONS PROMONTORY
Any road trip between Byron Bay and Melbourne should include a diversion to Wilsons Promontory, the most southern point of the Australian mainland. Its 50,460 hectares encompass empty beaches, swathes of rainforest and rugged mountains. For access to both river and sea, take your tent to Tidal River Campground. The facilities are pretty posh, including toilets, hot showers, free gas barbecues, dishwashing stations, washing machines and device charging stations. So, if you can't bear the ol' digital detox, then you won't have to. There are 484 sites, including 20 powered ones, but bookings are essential.
Published on November 10, 2016 by Jasmine Crittenden