TRAVEL & LEISURE
This Private Island Off the Coast of Tassie Lets You Take the Ultimate Break From Reality
And it's all oysters, wine and seaside views.
Staying on a private island seems like something reserved for Beyonce, Jay Z and Blue somewhere in the Caribbean (and most definitely with some kind of a yacht). Because where do mere mortals even access entire islands, anyway? And do you have to be a millionaire to access one? These are all questions people who haven't had the pleasure of erasing all unwanted human contact from their lives for a period of time ask. All we know is that, in the words of Liz Lemon, we want to go to there.
Enter Satellite Island. Just off the coast of Tasmania, the small 30-hectare piece of land in the D'Entrecasteaux Channel is every bit the idyllic alpine Tasmanian dream getaway you could hope for. And when you visit, it's totally, 100% only inhabited by you.
The island has been owned by the Alstergren family for a few generations, but when Will and Kate inherited it six years ago, they decided to open it to the public for the first time. Which is great news for everyone else, because it's crazy beautiful. Sea cliffs drop down into that clear, fresh Tassie water, blue gums cover the landscape and you can see across to Bruny Island. Just take a look at where you could be sleeping.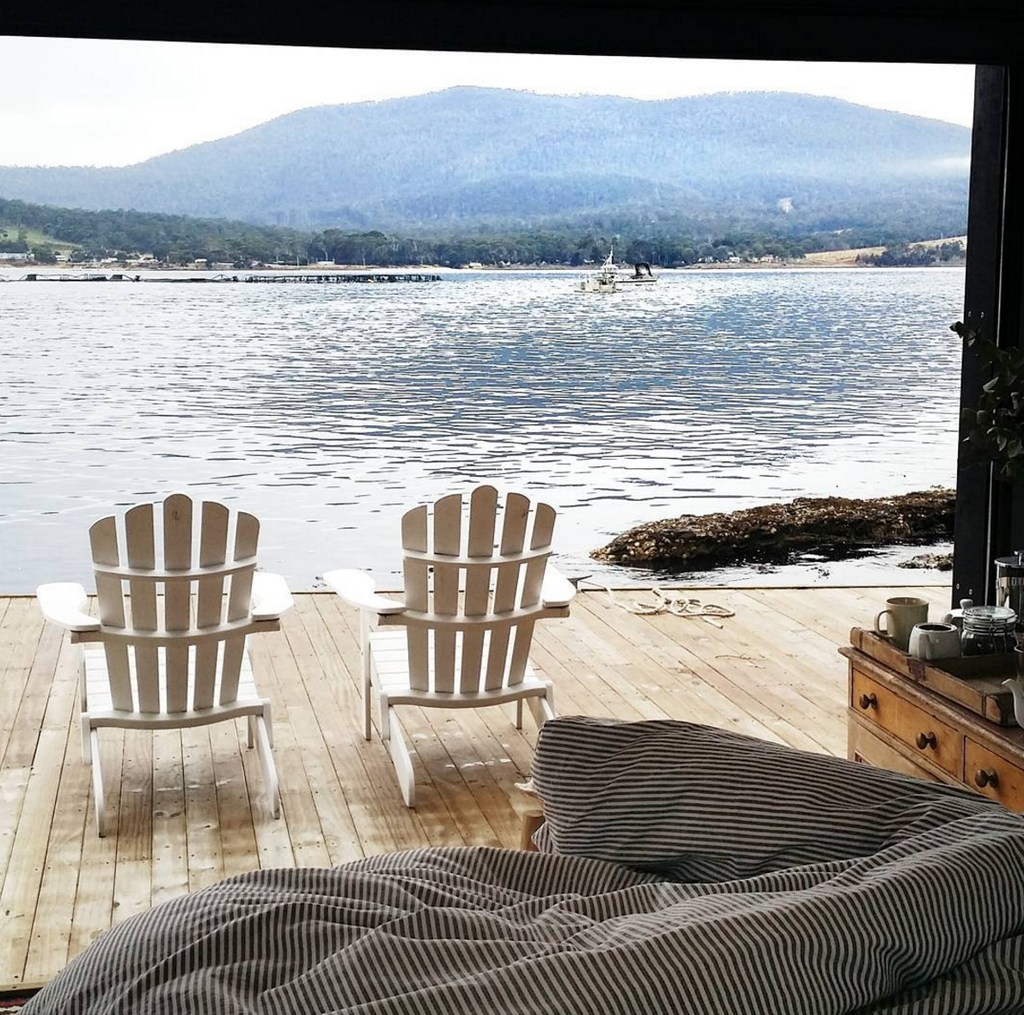 The island is yours to explore, with walking tracks, kayaks and fishing rods available for use. You can walk around the island in an hour and a half, so do that. Plus, Bruny Island is only a five minute boat ride away, so duck over there for all your cheese, wine and oyster supplies and come back and eat them on the deck as the sun goes down. Oof.
Satellite Island is accessible from the Satellite Island private jetty at Middleton, about a 40 minute drive from Hobart. The manager will meet you to take you to the island. For more information, visit their website.
Image: Tess Newman-Morris via Instagram
Published on November 18, 2015 by Lauren Vadnjal