TRAVEL & LEISURE
Virgin Is Planning to Give Free Flights and Frequent Flyer Points to Vaccinated Australians
The airline's VA-X & Win competition will launch once COVID-19 vaccines are made available to all Australian adults.
Thanks to the pandemic, and the restrictions and border closures that've come with it, travelling further than your own city hasn't been all that easy over the past 15 months or so. But Virgin Australia is about to give you some extra incentive to travel — and to get vaccinated against COVID-19.
The airline has announced that it'll be launching a new competition called VA-X & Win, which will hand out free flights and a heap of frequent flyer points to Aussie who've had the jab. That's the catch, obviously. To enter, you'll need to roll up your sleeve first.
"What the latest lockdown in Melbourne and the evolving situation in Sydney has taught us is the sooner we can all get vaccinated, the sooner we can get on with our lives, without the constant fear and uncertainty that come with lockdowns, restrictions and closed borders," said a Virgin Australia Group spokesperson in a statement.
"Most importantly, the sooner all Australians are vaccinated, the sooner our most vulnerable members of society will be protected," the statement continues. "We are proud to have served the Australian community in so many ways over the past 20 years. The VA-X & Win competition is just the next instalment of our service, and is our way of helping boost vaccination numbers to protect the lives and livelihoods of all Australians."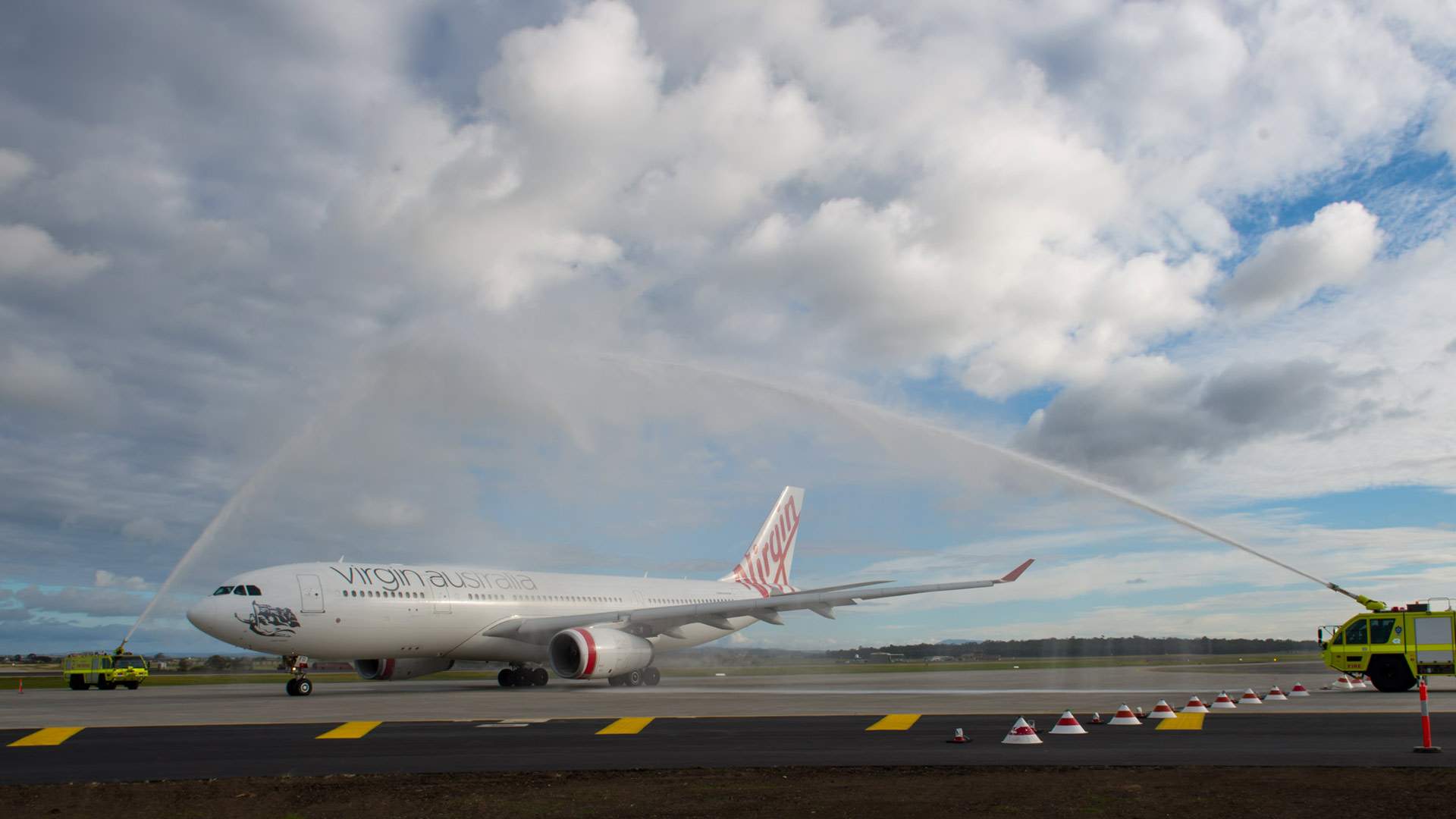 A few different prizes will be on offer, including millions of Velocity Frequent Flyer Points and dozens of free flights — in Business Class, too. Also, one person will become a Velocity Points millionaire, with the lucky winner then able to put those points to plenty of use.
Most of the details are still quite vague — including how you'll prove you're eligible, how to enter and exactly what prizes will be on offer — given that the competition won't launch until COVID-19 vaccines are made available to all Australian adults. Exactly when that'll happen hasn't been made clear by the Federal Government during its delayed vaccination rollout. At present, adults aged between 16–39 still aren't eligible to get vaccinated unless they're are of Aboriginal and Torres Strait Islander descent; work in quarantine, border or healthcare roles; are an aged care or disability facility worker or resident; work in a critical and high-risk job such as defence, fire, police, emergency services and meat processing; have an underlying medical condition or significant disability; or participate in the NDIS, or care for someone who does.
Virgin's VA-X & Win competition will launch once COVID-19 vaccines are made available to all Australian adults. For further details about the contest, head to the airline's website.
Published on June 28, 2021 by Sarah Ward