TRAVEL & LEISURE
A Weekender's Guide to Woodford During Woodford Folk Festival
Where to stay, eat and play around the area during this festival of music, food, art and culture.
A Weekender's Guide to Woodford During Woodford Folk Festival
Where to stay, eat and play around the area during this festival of music, food, art and culture.
in partnership with

Woodford Folk Festival is a veritable smorgasbord of all things music, performance, creativity and so much more, with this year's lineup boasting over 400 events and 2000 performers over six days that straddle this year and the next. With artists making the trek to the small town of Woodford from all over the world, the festival presents the best that Australia and the world have to offer in the broad category of folk.
The town of Woodford, about 70km north of Brisbane, boasts a population of just over two and a half thousand people, so rather than blow that number out of the water for a few days every year, the festival is held about five minutes out of Woodford, on the 500-acre headquarters of Woodfordia, a not-for-profit organisation that produces the festival. The region is a quiet, rural area, nestled in some truly beautiful surroundings and not too far from the beaches at Moreton Bay. With that in mind, why not take a detour from your routine, and build an itinerary that includes the festival, as well as a few other side quests that you wouldn't normally set out on. We've teamed up with our pals at Mazda3 to get your ideas going for where to stay, what to eat and what to do while you're in town.
EAT AND DRINK
While at the festival, you'd be mad to not gorge yourself on the slew of food on offer within the festival itself. Far from your classic dagwood dog and can of Fanta combo, the streets of the festival village are filled with the scents of cuisine from all over the world. From Mexican to Indian, German to Vietnamese, you can get your fix for any hankering in the festival's boundaries. There are cafes for the mornings and bars for the evening, so whatever your poison, the Festival of Food's got you covered.
For the remainder of your stay, however, it's worth taking a few trips off the beaten track to find somewhere more unique to eat and, with rugged mountains providing the stunning backdrop to the areas surrounding Woodford, there's no harm in chasing a good view to wash it down with. Perched atop Mount Mee and enjoying views that range from farms to beaches, Birches Restaurant serves classic bistro food with an emphasis on seafood, a trait not uncommon throughout the region. A little further south, in Ocean View, you'll also find Ocean View Estates, a local winery with a cellar door and restaurant thrown in for good measure. As well as a menu drawing influence from Japan and French cuisines, the winery also added craft beer to their acumen only last year, so it's a just chance to check out the local brews, too.
Given that Woodford and its neighbours ride the boundary line between inland rural and coastal beaches, it's not surprising that the region is home to some excellent country pubs. Not that inner-city-bar-pretending-to-be-a-country-pub sort of pub, but an actual pub in the country where the aesthetic is legitimate. So, if the winery hasn't slaked your thirst, sit yourself down at the nearest local and blow the froth off a couple. The Village Garden Bar & Grill in Woodford Village Hotel, for example, provides exactly what it says on the label, dishing out pub grub and beverages in a lovely beer garden.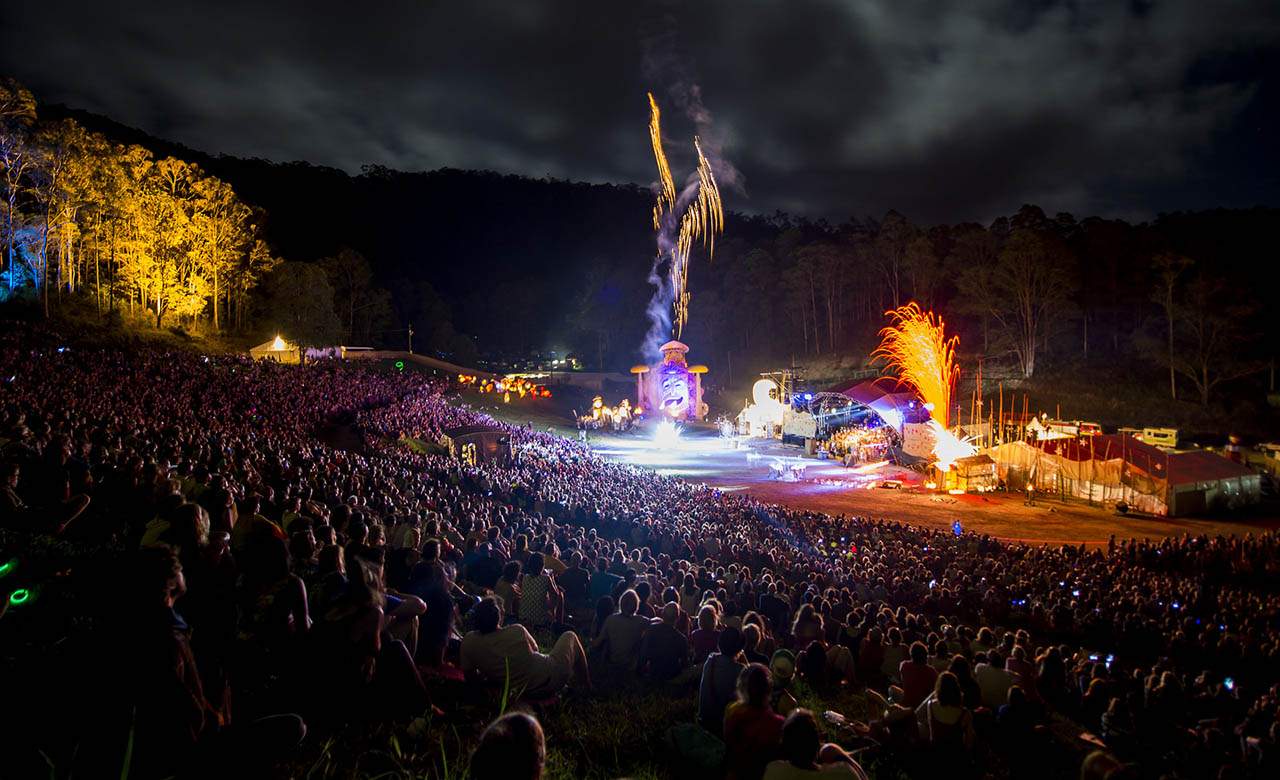 DO
The Woodford Folk Festival is more than just a few bands performing over a few days. It's more like a Mary Poppins bag bursting with workshops, comedy, cabaret, talks and debates, a film festival, art, meditation, dance, circus and a whole manner of sins. As well as live musical acts like Sampa the Great, Husky, Montaigne, Kate Miller-Heidke, John Butler and Rising Appalachia, the full program offers a million ways to explore the festival. Brisbane-based slam poet Anisa Nandaula will be in attendance, discussing her own brand of political lyricism, and executive director of the Climate Foundation Dr Brian von Herzen will be discussing a range of issues — and potential solutions to them — facing marine life. From the Circadia circus workshops to 80s dance workshops, Chenda Melam's traditional music from southern India to Kim Kirman and Brian Martin with the Seraphim Baroque ensemble, there's never a dull moment, drinking in traditional folk culture from around the world. And, if you feel like getting out of the throng and into the calm embrace of Mother Nature, there's even the option of an organised walk to check out the local mushrooms.
Beyond the festival, it would be a sin to pass up the abundant bushlands and national parks that run through Woodford and the surrounding towns. It's a quick drive from town into the D'Aguilar National Park that runs almost all the way south to Brisbane. In addition to a spot of bushwalking, the park also allows four-wheel driving, trail bike riding, and horse riding. The Somerset Trail, which crawls up Mount Mee, is perfect for pretty much everyone who might be down to see the diverse ecology of the area and is pretty close to Woodford. It's an easy track that takes about three to four hours, so if you've brought kids along for the trip, they'll be able to handle it, no worries. The trail takes you through scribbly gum groves, rainforests and ultimately to a lookout that gives an incredible view over the whole Moreton Bay region.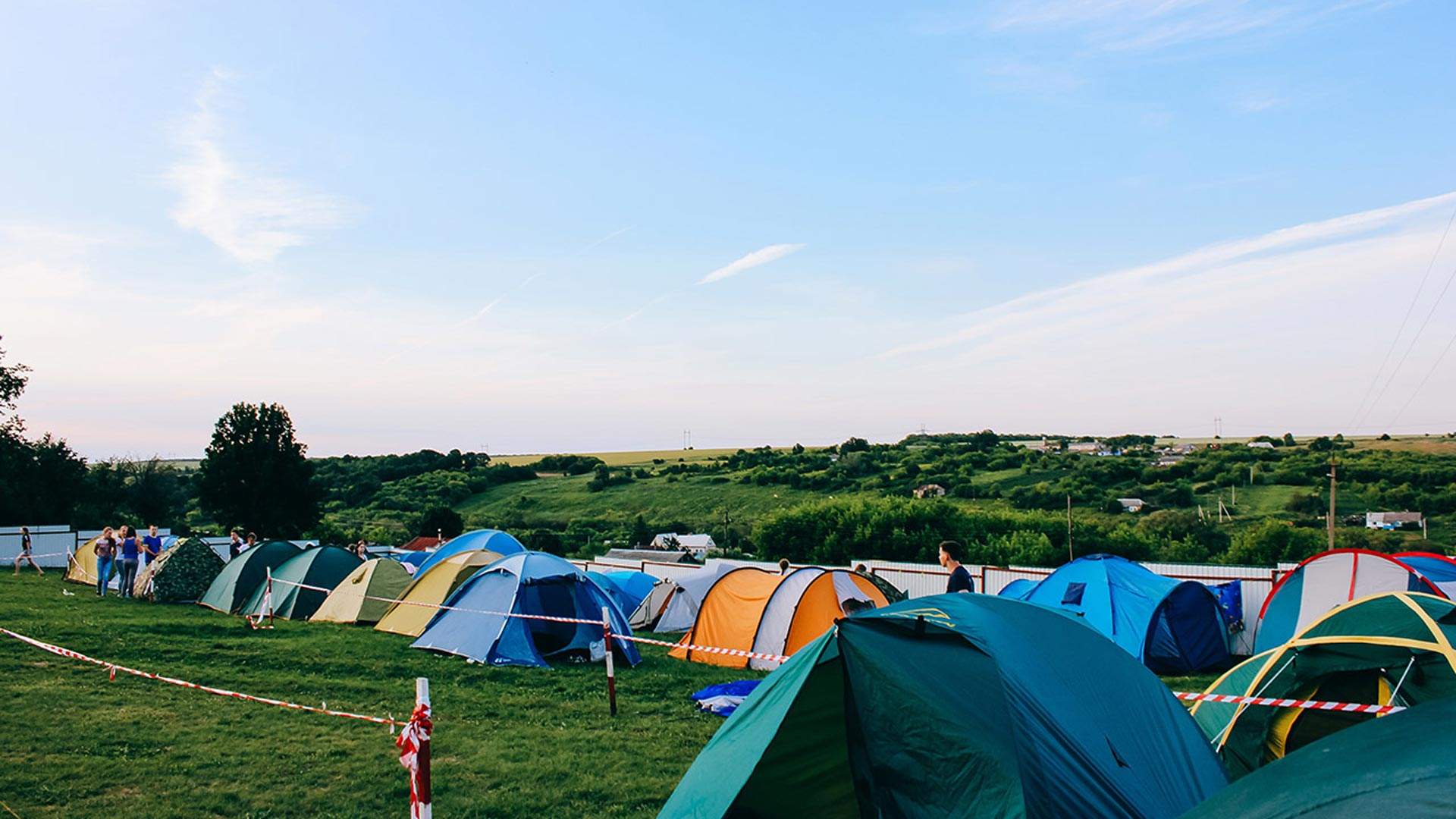 STAY
With such a huge swathe of land available for the festival, camping is, of course, the traditional method of experiencing the festival. If you're the kind of person who already owns camping stuff, you can bring that along, and the General Store in town will have most things you might not have. Alternatively, there's the option of the Tent Motel, where you can just rent out a pre-erected tent for the duration of your stay. Shower facilities are available for all campers because even though we're sleeping outside, we don't have to be animals.
If, however, you're the kind of person who prefers to sleep in a bed, in a room, in a building, there are still places to rest your weary head around the area. The nearby town of D'Aguilar is home to the freshly renovated Dag Pub and Motel, for example, with reasonably priced rooms and a bar and bistro with solid eats and a penchant for memorabilia.
If you're making the road trip, it's always good for a city kid to dive into some greener scenery, and a trip to the Moreton Bay area is the perfect opportunity to do just that. With so many national parks such a short drive away, perhaps an unwinding couple of nights at Conondale's Eco Retreat might get you a little bit more in touch with nature. But, if you're looking to get even closer to the trees and the mountains, a stay at Glass on Glasshouse might be the ticket, where your accommodation is a cabin made of floor-to-ceiling windows, snug among the rainforest itself.
Woodford Folk Festival takes place at Woodfordia from December 27 to January 1.
Top image: Woodford Folk Festival via Flickr.
Personalise your next adventure via The Playmaker, driven by Mazda3.
Published on October 20, 2017 by James Whitton