FOOD & DRINK
Your Guide to Weekends on the Gold Coast
It's time to reclaim your weekends and take a mini-break to the GC.
Gold Coast. It's all about the glitz and the glam, the rock and the roll, the bikies and the meter maids, the sun and the surf. Underneath the media hype is a fast-growing city, and the sleepy holiday town of the 1950s isn't riding its now-trashy party vibe any longer.
In the city's coming-of-age it's developed a taste for the finer things: whisky on the rocks, organic sourdough bread and rich mahogany. We've compiled a guide to the best of each suburb plus where to have a good time. It's time to reclaim your weekends and take a mini-break to the GC.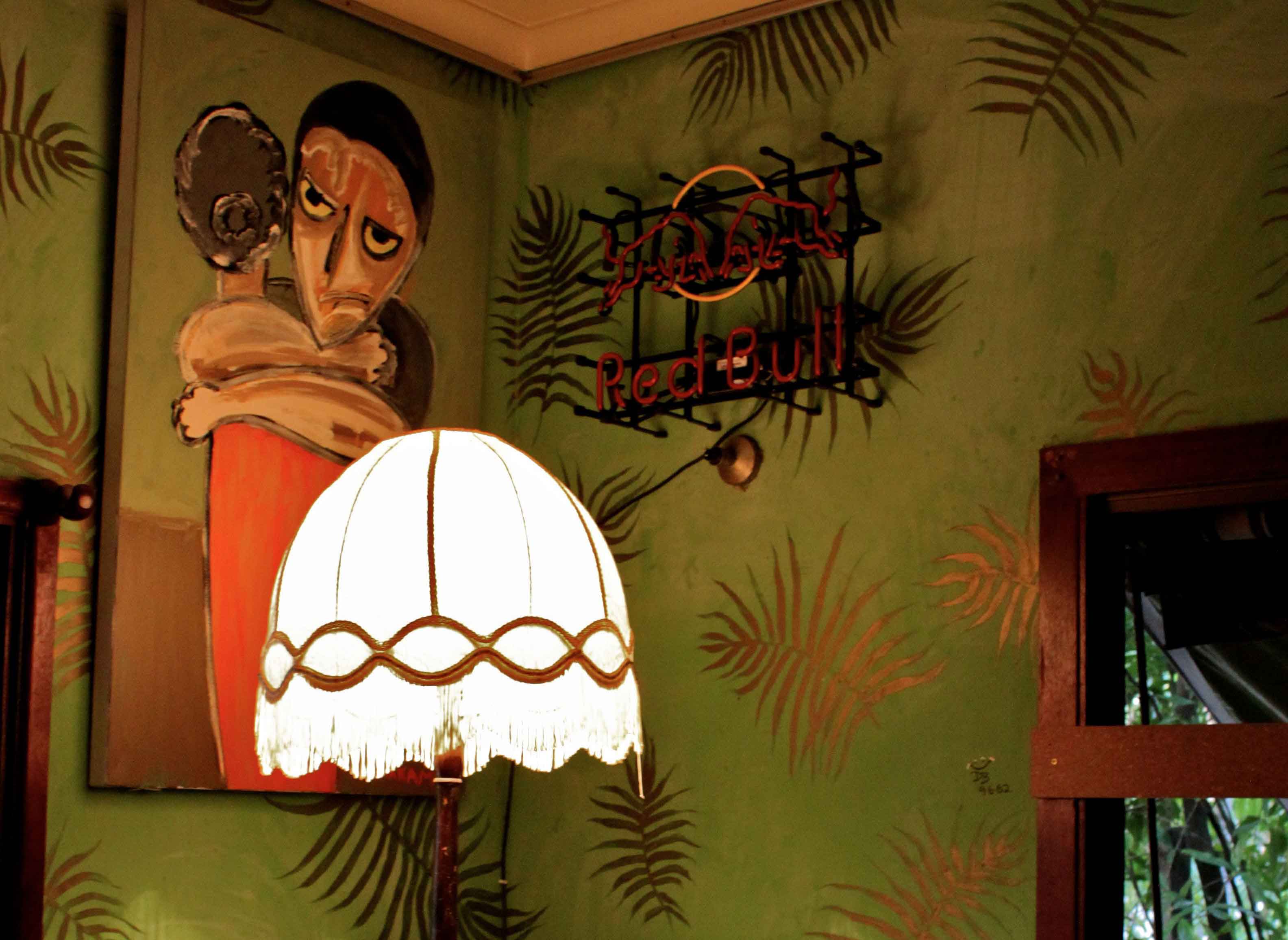 Surfers Paradise: know where to look
There are a two reasons why Surfers Paradise has been somewhat abandoned by locals: (1) It's mostly ugly; (2) Tourists are annoying. But the truth is that tourists frequent the obvious spots on the main drag, and the hidden gems in Paradise are a well-kept secret by locals. For a killer night out, and if you don't like non-stop hip hop, try elsewhere for some indie-music fun, Swingin' Safari for a laidback retro vibe or Black Coffee Lyrics for their craft beers and excellent cocktails.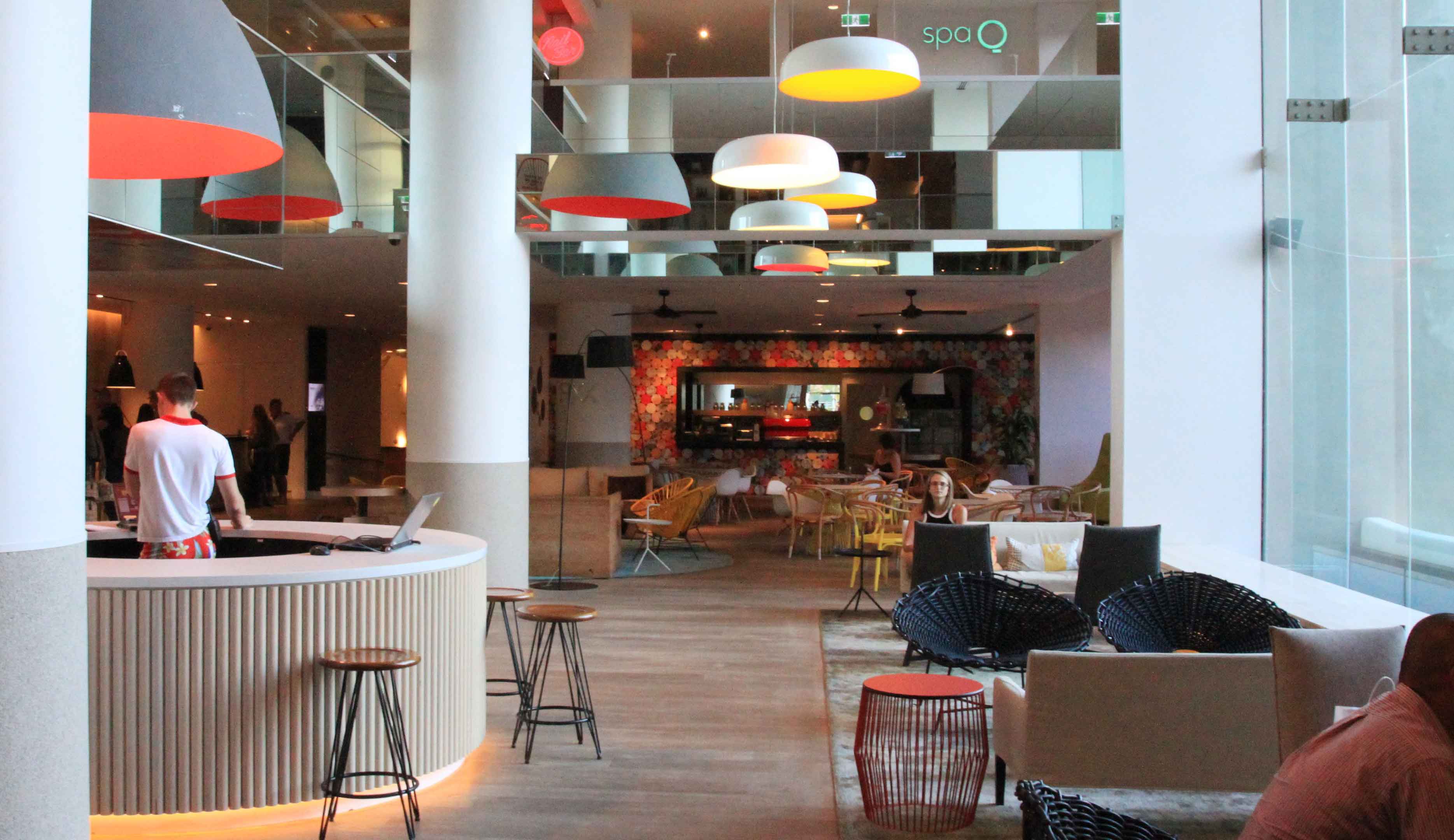 QT Gold Coast: stay in paradise
Coming from out of town, the place to stay is QT Hotel. QT have taken the staleness of a hotel, thrown the retro and interior designer stick at it and created a fun oasis that you'll never want to leave – and the good news is that you don't really have to. QT boast Stingray, an uber-trendy bar packed with the coast's beautiful and classy 20 to 30-somethings until curfew; Bazaar, the buffet your dreams are made of; SpaQ, the luxe day spa that leaves others in the dust; and of course, the hotel pool, with its own inbuilt bar. You can even view Justin Bieber's 'art' while here.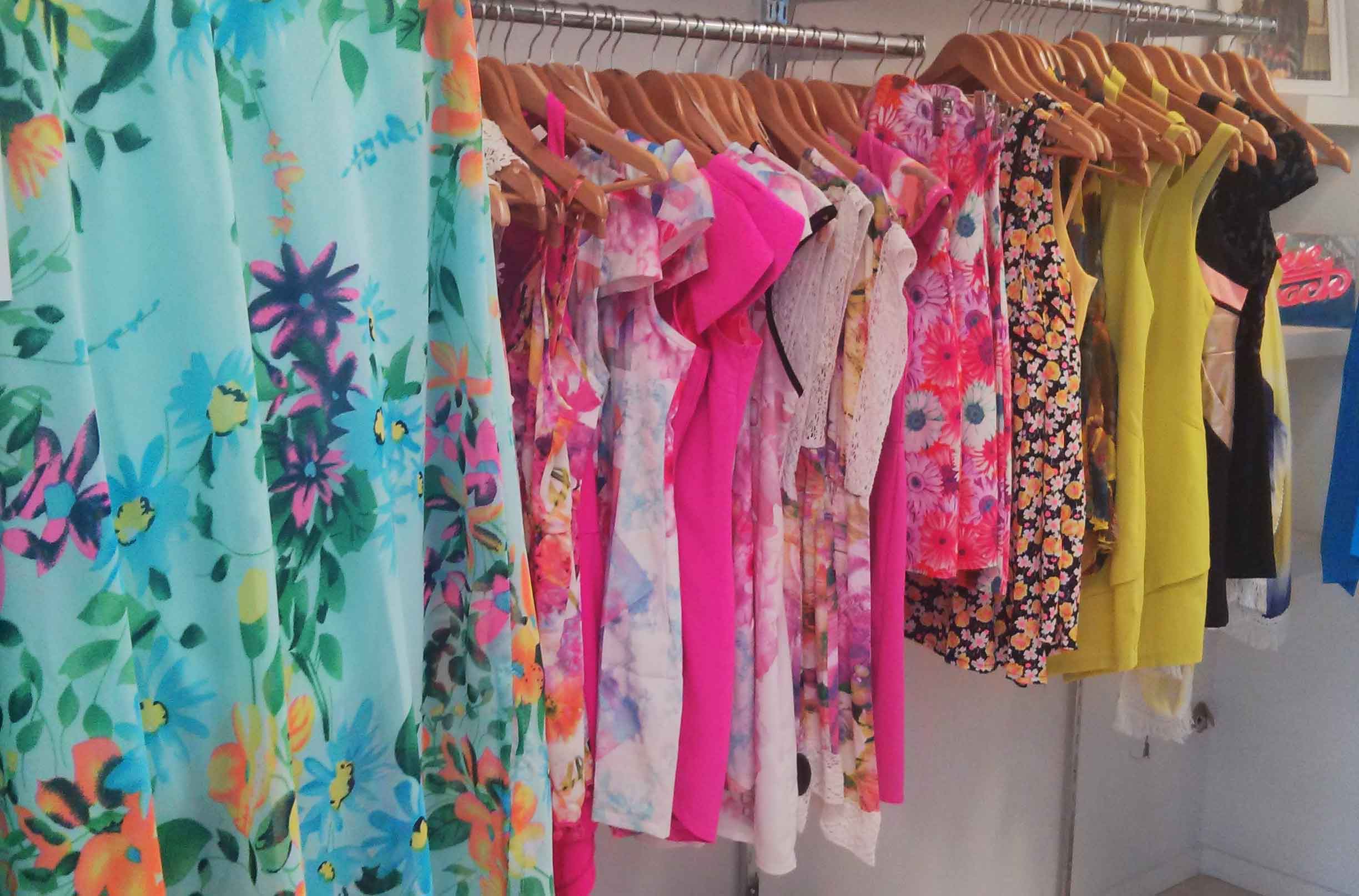 Broadbeach: for the good times
Broadbeach has been treading on Surfers' toes while now, and it's worth embracing the suburb's scene whole-heartedly. To make a Brisbane comparison, cross South Bank with Fortitude Valley and you have modern-day Broadie – the mecca for all things restaurants, bars and nightclubs. For a cheap eat, head to Cha Cha Japanese – there is a good reason this place is always packed; for tapas and a drink with friends – Social is the obvious meeting place; and for a seafood feast or Italian extravaganza try Broadbeach classics Bugzies and Marios, respectively.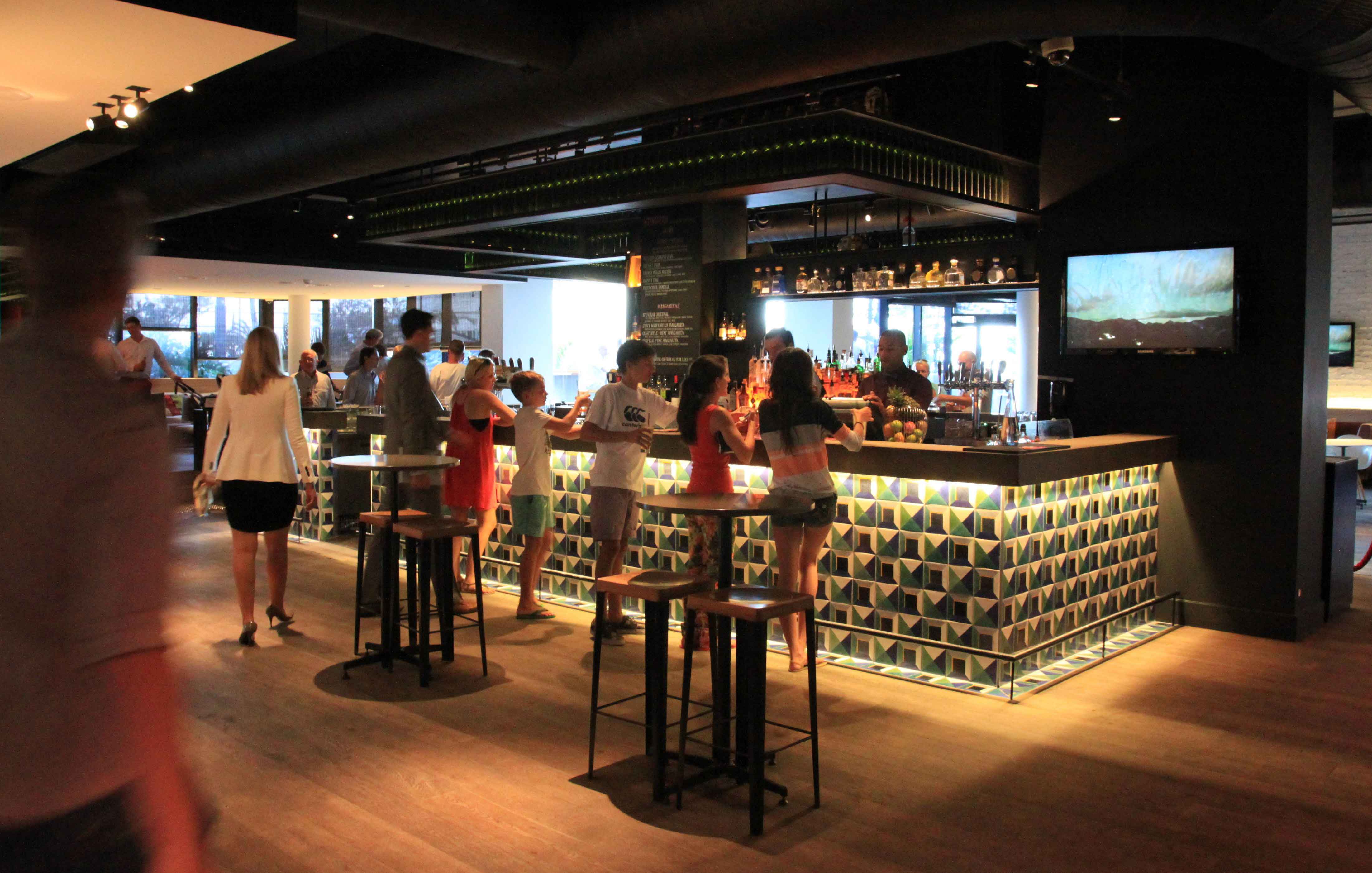 Nightlife: our top picks
A hit venue needs the golden trifecta and Stingray Lounge in Surfers Paradise meets the criteria. Packed to the brim with locals on weekends, this place is all class oozing good vibes, a suave, well-dressed crowd, and regular beverage prices. We'll drink to that. Meanwhile Broadbeach is buzzing with its own nightlife club scene – the Oriental-inspired East, non-stop dancing at Platinum and a classic club vibe at Love. Ladies, often heading to Lil Sister Bar first will gain you free entry to Platinum.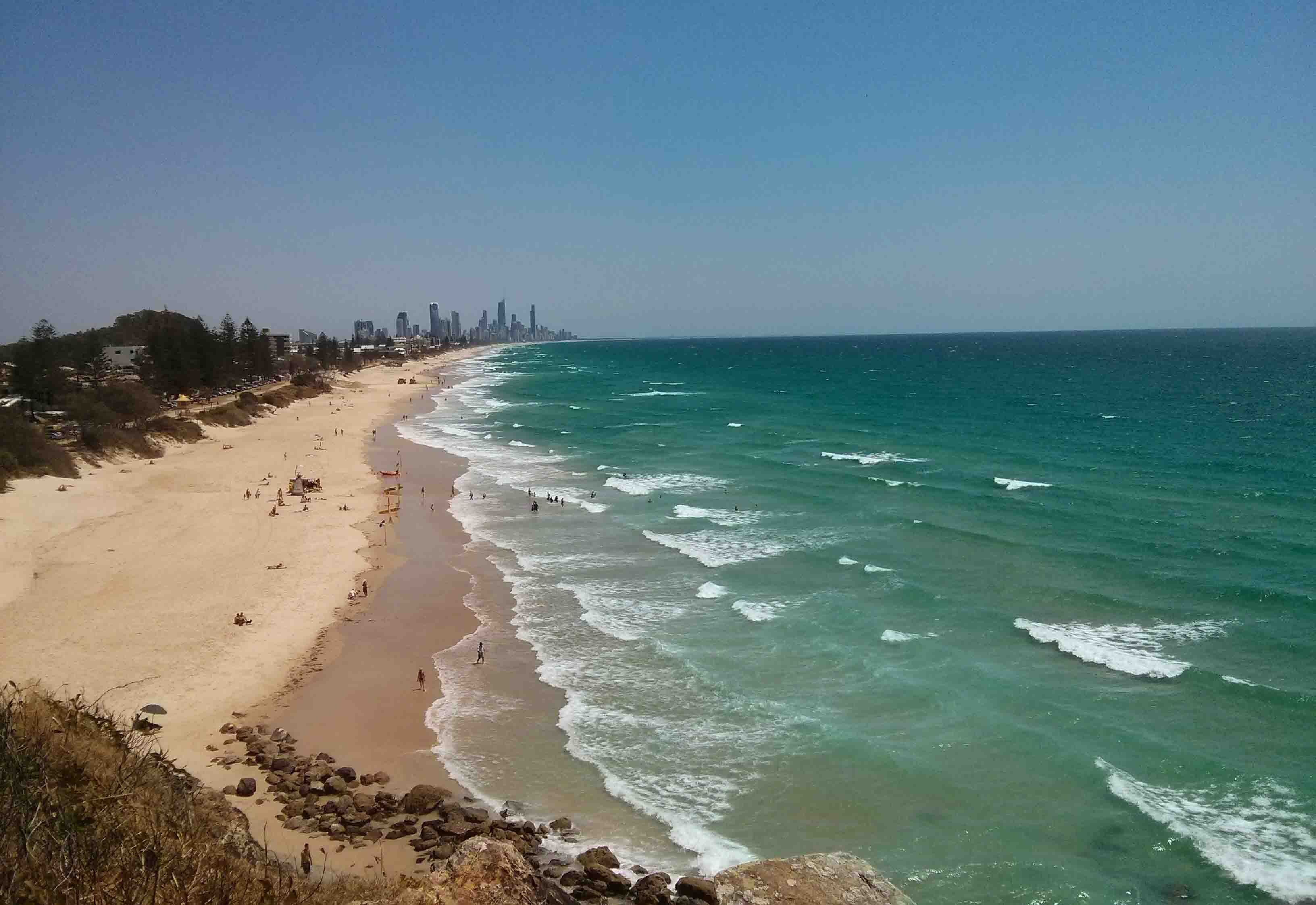 Nobby Beach: on your bike
Between Broadbeach and Nobby the land is pretty flat, and with the beach on the doorstep expect to see throngs of pastel-coloured beach cruisers sweep by. Down near the water next to the surf club is BSKT cafe. They serve up all sorts and cater to those only eating coyo, bee pollen and kale. Along the GC Highway is the main Nobby's strip and here you'll find tapas bars, boutique stores, The Smoothie Shack (yeah, that one the bikies love - live a little) and the famed Hellenika greek restaurant.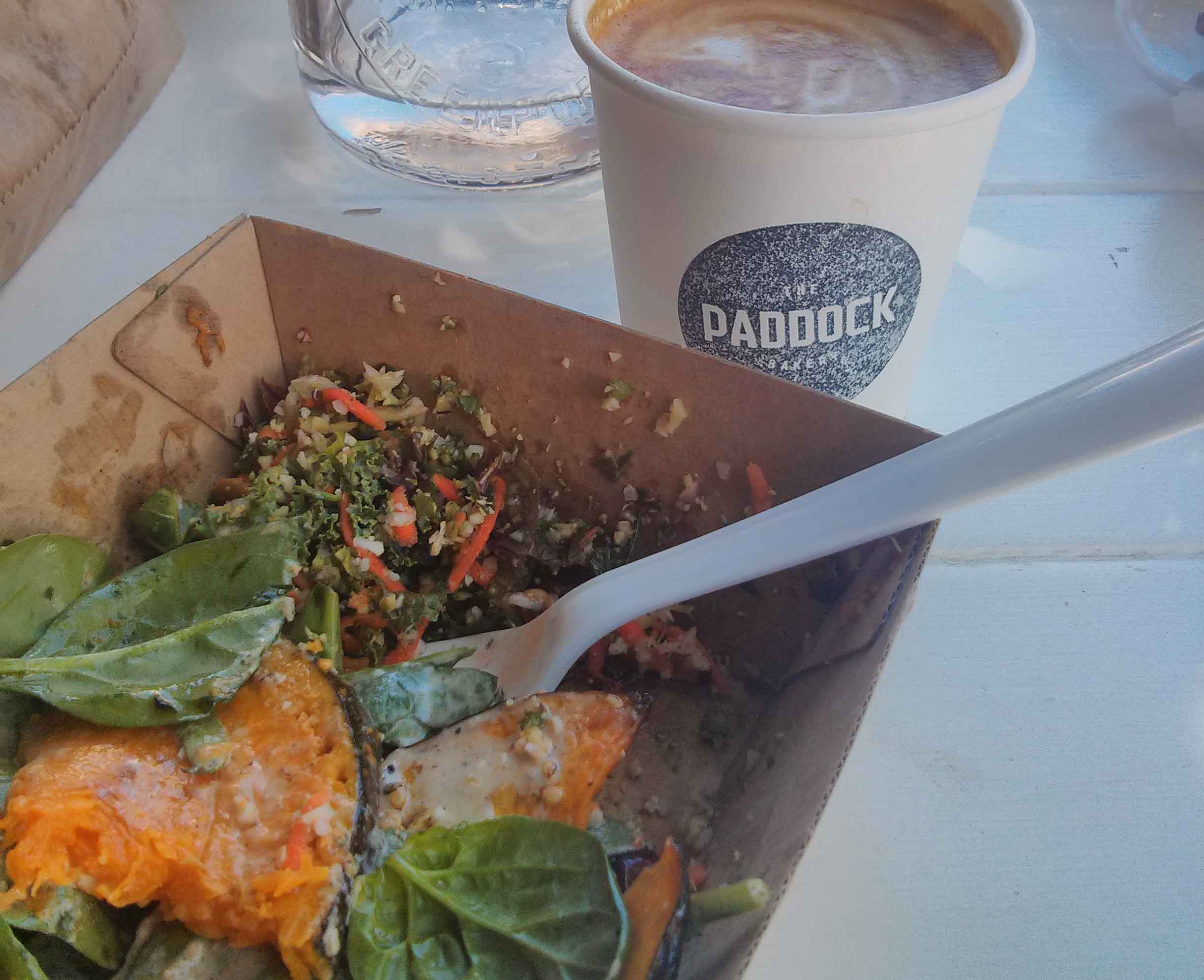 Miami: find the arts scene
Rabbit + Cocoon is the story of an industrial warehouse turned arts precinct. Two girls with a vision have created an arts space filled with studios, exhibitions, live music, a cafe, markets and its own radio station. Best of all, Miami Marketta is a monthly fiesta held on the second Friday of each month stacked with art, design, music and food stalls. Also tucked away in Miami is Paddock Bakery, the coasts newest place to be seen. Pop by early to score a semi-sourdough doughnut a.k.a heaven rolled in sugar. Devour slowly with a coffee, repeat.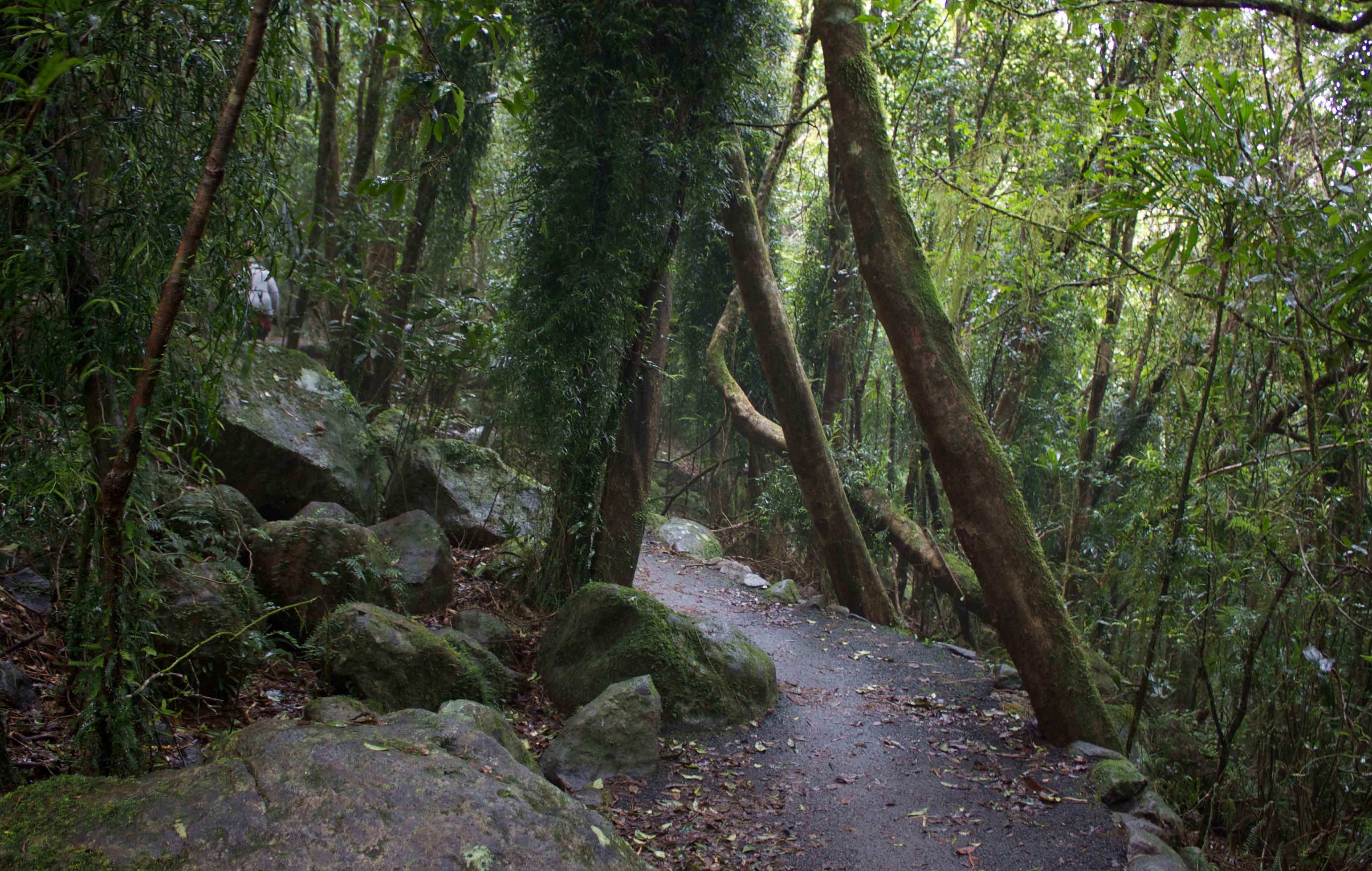 Hinterland: head out the back
The coast isn't just all about the beach. Besides the theme parks, out the back of the Gold Coast is adventure waiting to be had. Take a trek through the rainforest to the Purling Brook Falls, visit the beauty of Natural Arch and stop by 'Best of All Lookout' (name don't lie) at Springbrook National Park. Do the tree top walk at O'Reilly's and climb up above the canopy, and visit an alpaca farm at Lamington National Park.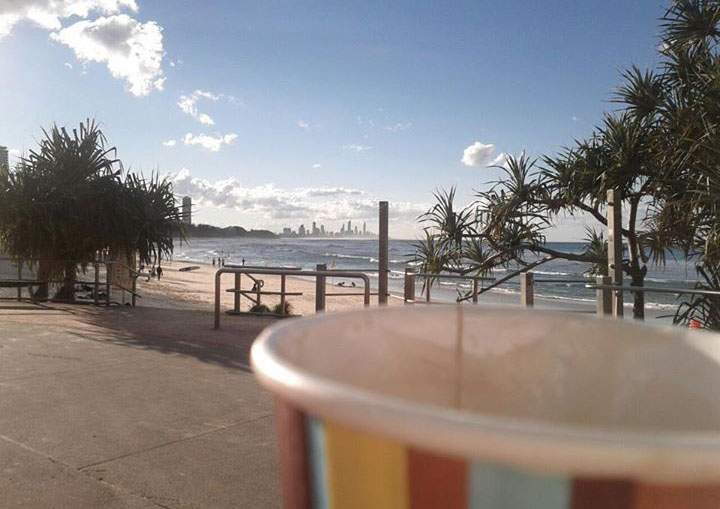 Burleigh Heads: the new heart
The rejuvenation of Burleigh Heads started with a few trendy coffee shops, then a few trendy boutiques and now a hive of trendy bars – and with it came extra facial hair, fixies, #superfoods, tapas and craft beer. When you're done swimming at the beach pop by the fruit shop on James St for one of those juices topped with fruit everyone has before wandering the stacks of boutiques. Grab lunch at The Pocket, wash it down with beer at Ze Pickle, Bin 12 or Justin Lane and continue on here after dark. Dinner calls for something more substantial than hops and yeast, head to The Fish House for seafood like no other.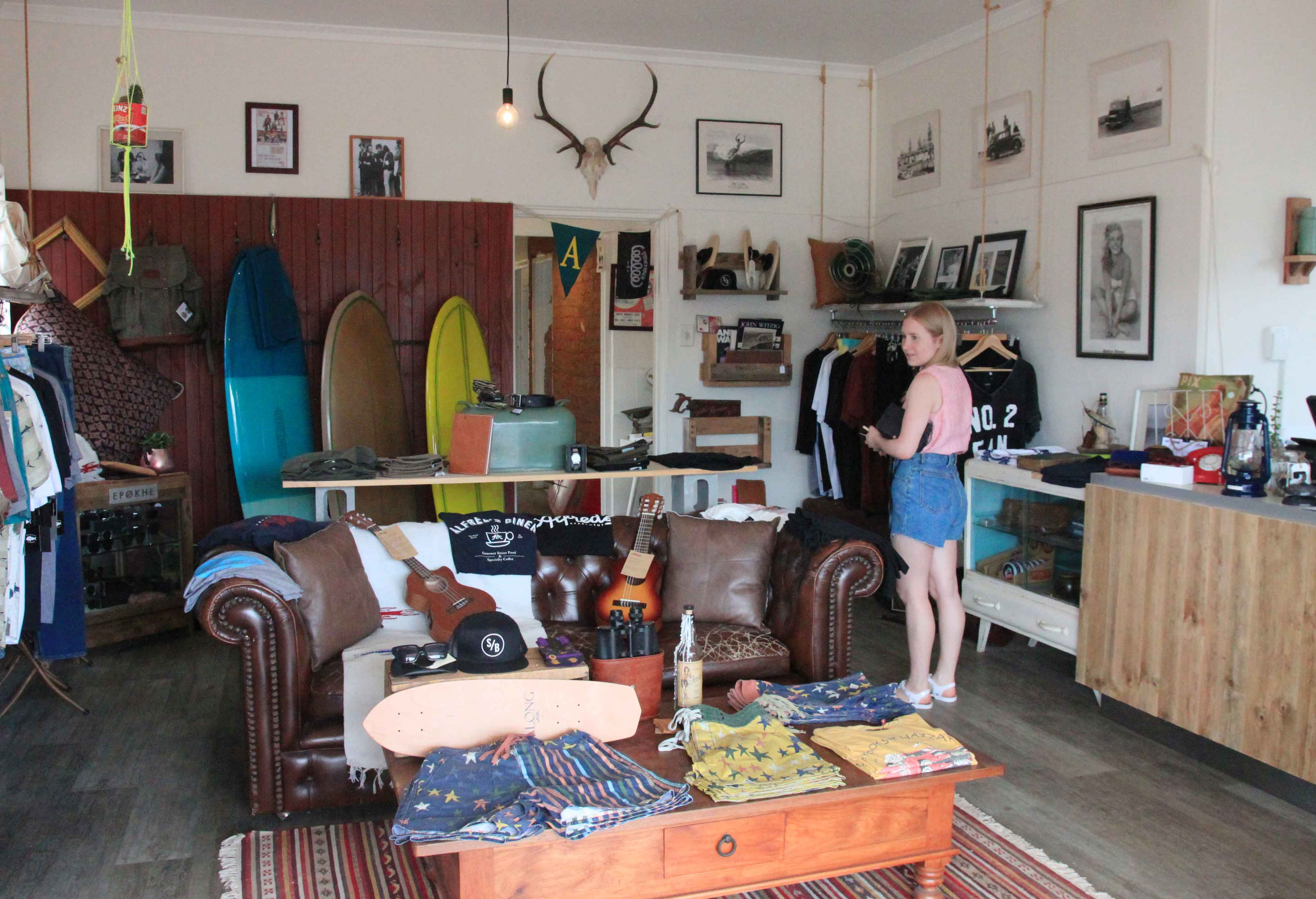 Shopping: retail therapy
Brisbane and the Gold Coast have a bit in common — in each James Street is known as a great place to shop. While the Burleigh Heads version mightn't have the designers that Fortitude Valley boasts, its simple mix of fashion, swimwear, homewares and gourmet food with a beach vibe is the perfect mix for a day out. Also in Burleigh (and now Paradise Point), The Village Markets have become somewhat of a staple on the calendar. The markets are known for their quality hand-made goods, vintage clothing and up-and-coming designers. For men, Alfred's Apartment in Mermaid Beach is a must-stop. Both a retail store, barber and outdoor diner, Alfred's knows what's cool – them.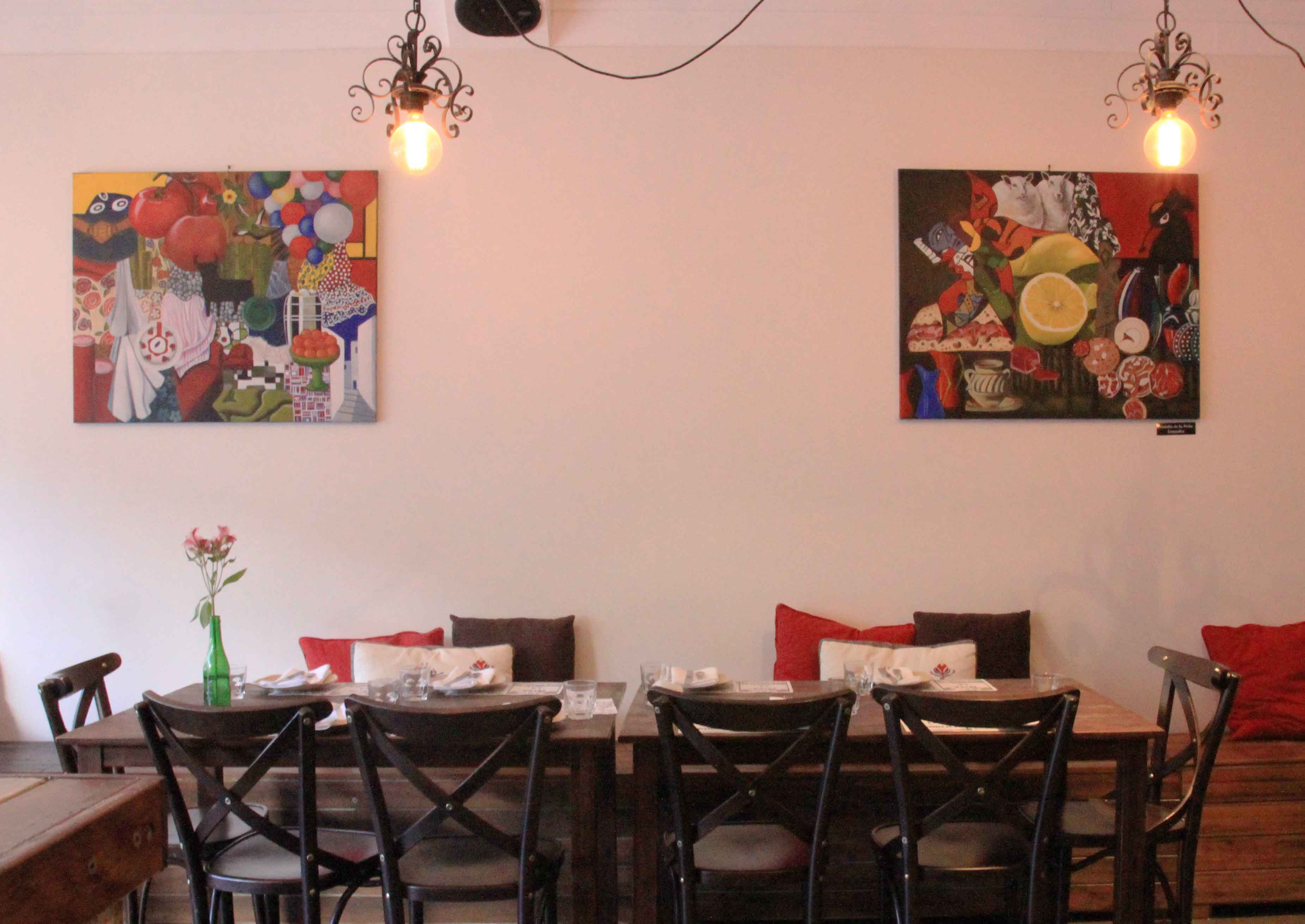 Currumbin/Palm Beach: life's a beach
Palm Beach and Currumbin have managed to sustain that small-town vibe the other beachside suburbs lack. Fifth Ave, Palm Beach, is home to Pablo Pablo, My Giddy Aunt and Genki Cafe, with Lost second-hand furniture across the highway. Not far away, The Office bar and eatery and Little St Kilda Cafe have a devout following. In Currumbin, enjoy breakfast from the top floor of The Beach Shack, or grab a beer at Vikings Surf Club for panoramic beach views. Climbing Elephant Rock for your own Titanic moment is also a must. But if adventure is more your call, The Boat Shed will hire you kayaks or more to cruise up and down Currumbin Creek.

Published on February 26, 2014 by Daniela Sunde-Brown