Virgin Australia Will Suspend All International Flights from March 30
And it'll cut domestic flights by 50 percent, too.
As COVID-19 continues to spread around the globe, travel is in no one's immediate plans — and the airline industry is responding accordingly. In Australia, that means a huge drop in the number of available flights, both overseas and within Australia, with Virgin Australian announcing that it's grounding aircraft and slashing services for the foreseeable future.
According to the ABC, Virgin Australia will suspend all international services and will cut domestic flights by 50 percent from March 30–June 14. The equivalent to 53 aircraft will be grounded.
In a statement to the ASX published on the ABC, the company said: "The Virgin Australia Group has today announced a temporary suspension of international services and further cuts to domestic capacity in response to expanded government travel restrictions and increased impacts from COVID-19 on travel demand. As a leading airline group, Virgin Australia will work closely with Government to prioritise bringing Australians home and returning visitors back to their point of origin safely, while maintaining its important role in supporting connectivity and the nation's economy."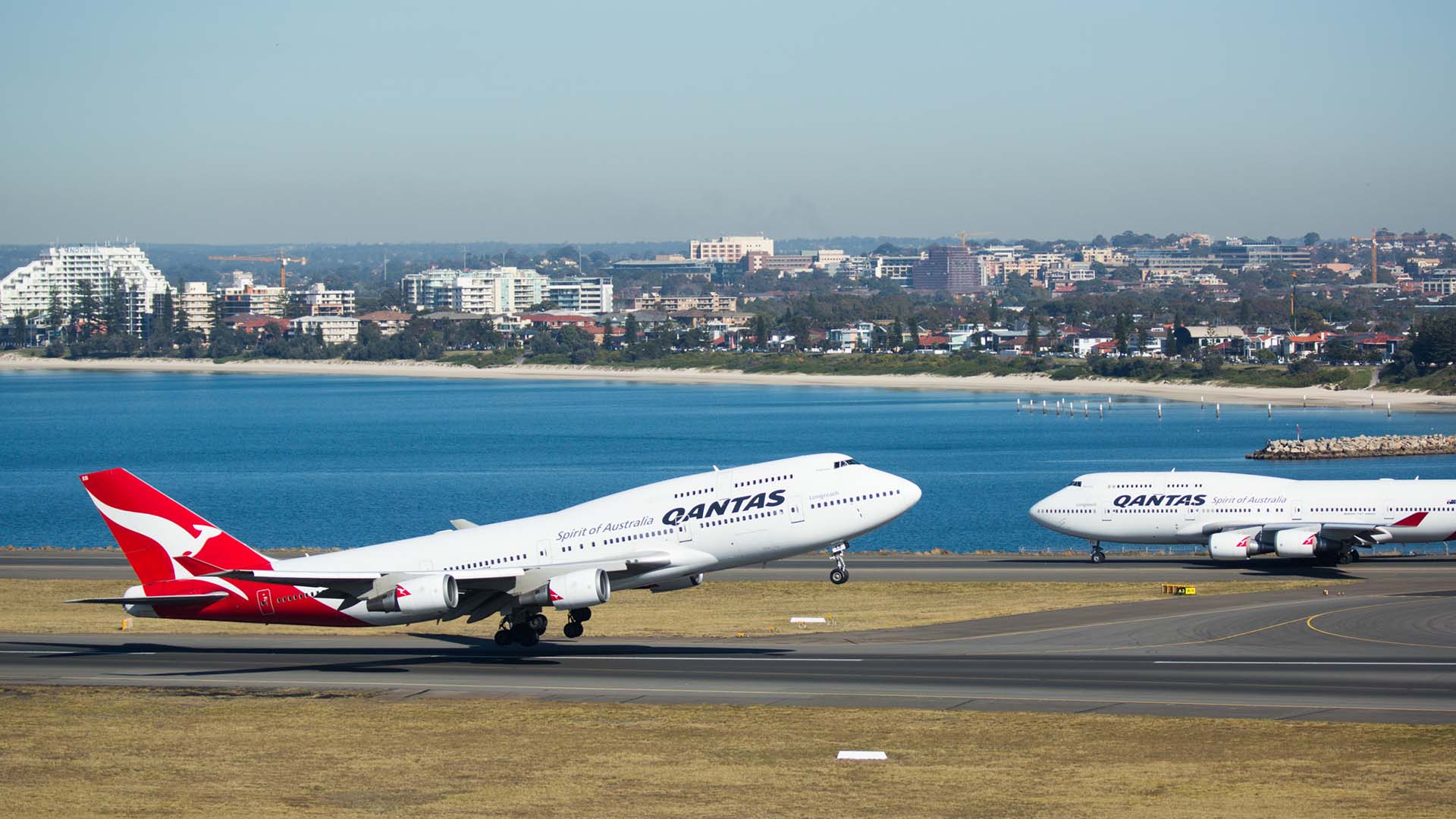 This decision follows Qantas and Jetstar's move to cut international flights by around 90 percent, and domestic flight by approximately 60 percent, which was announced by the the 100-year-old Aussie airline yesterday. Both moves come in response to Australia's current containment and quarantine measures, including the requirement that all international arrivals into the country must self-isolate for 14 days — and, unsurprisingly, the steeply dropping demand for air travel both internationally and domestically.
Worldwide, the scenario is the same. Air New Zealand is reducing its capacity by 85 percent overall, and its trips across the Tasman to Australia by 80 percent. Airlines in America, Britain, Europe, Asia and, well, basically everywhere are taking similar measures — as is to be expected as countries everywhere begin to close their borders.
For more information about Virgin Australia's reductions, visit its website. For further details about Qantas and Jetstar's plans, visit the company's website.
To find out more about the status of COVID-19 in Australia and how to protect yourself, head to the Australian Government Department of Health's website.
Published on March 18, 2020 by Samantha Teague