TRAVEL & LEISURE
Virgin Is Selling Direct Flights from Brisbane to The Whitsundays and Hamilton Island for $75
Brisbanites can end 2021 with a getaway up north — with flights to Cairns and Townsville on sale, too.
Brisbanites have't been able to travel far during the pandemic, but domestic flight sales have been doing big business. When Jetstar launched a heap of cheap options last year, it sold 70,000 seats in just five hours. When Alliance Airlines offered $99 trips from Brissie to the Whitsundays, it understandably received plenty of interest, too. The list goes on — because we've all been exploring our own backyards and taking whatever getaways we can get.
International holidays will be back on the cards from November; however, if you're a Brisbanite still eager to head north for a getaway in the next few months (to salvage what's left of 2021, perhaps), it's now Virgin Australia's turn to help your vacation plans. The airline is holding a sale on flights from Brissie to The Whitsundays (via Proserpine), Hamilton Island, Cairns and Townsville — all costing $75 each way.
The sale has already kicked off, and is available until Sunday, October 31, unless sold out earlier. Obviously, it's likely to be popular and seats will probably get snapped up quickly, if you're wondering when you should book.
In terms of making the trip, you can get tropical between now and Sunday, December 12, giving you almost two months to slot in your vacation. And, heading north won't require you to navigate Queensland's border rules, given that you'll be staying within the state.
The flight sale is being run in conjunction with the Queensland Government, in an $8 million campaign designed to encourage stays within the Sunshine State — which also includes reduced rates on accommodation and up to 50 percent off tourism experiences as well.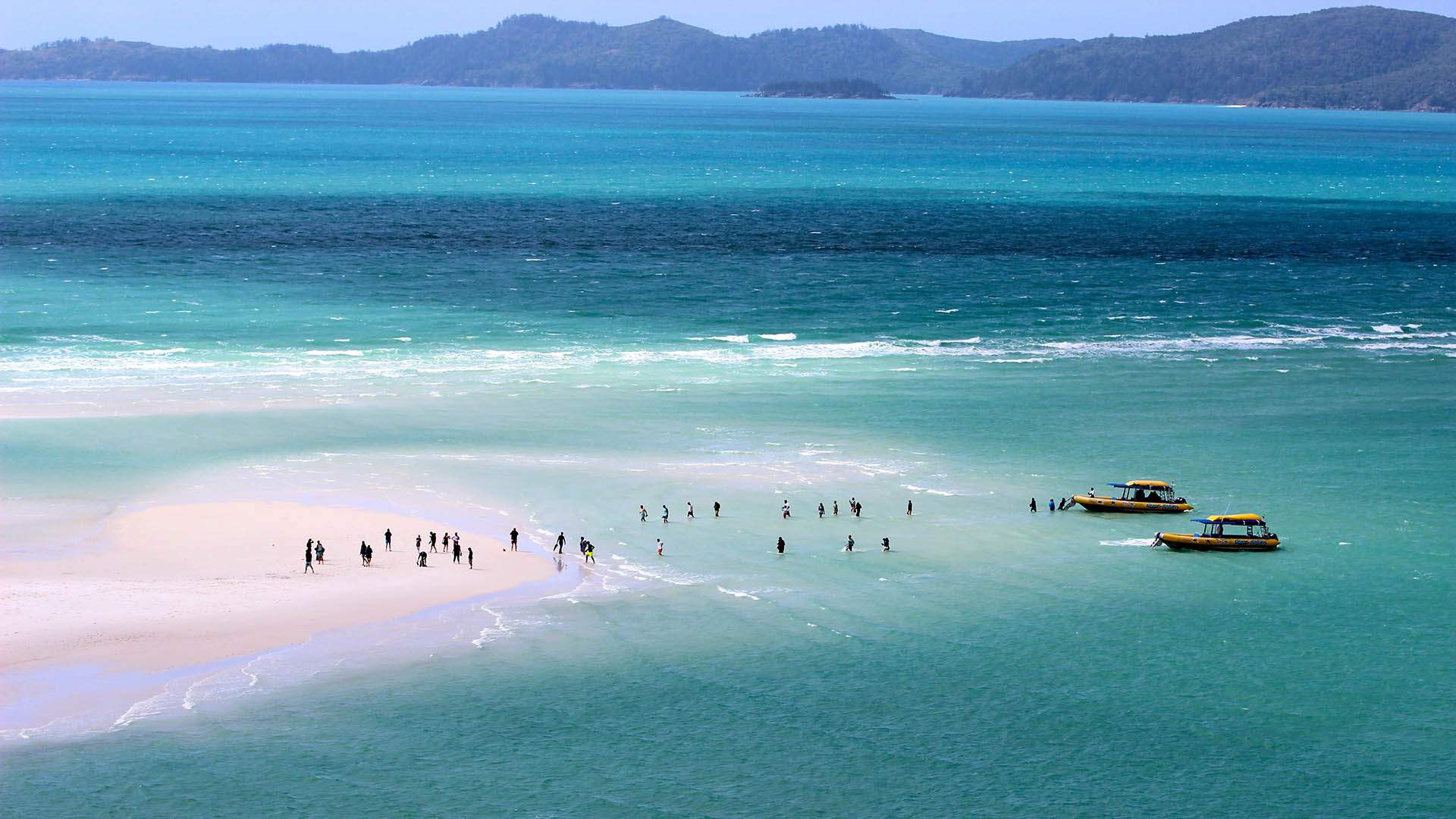 Virgin Australia's $75 sale on flights from Brisbane to Proserpine, Hamilton Island, Cairns and Townsville runs until Sunday, October 31 — unless sold out earlier.
Published on October 19, 2021 by Sarah Ward