TRAVEL & LEISURE
Virgin Is Running a Boozy Pride Flight with Drag and DJs from Brisbane to Sydney for Mardi Gras
The Pride Flight is taking off from Brisbane on Friday, March 5 — just in time for the final weekend of Mardi Gras.
For those considering a trip down to Sydney for Mardi Gras this year, Virgin Australia is sweetening the deal by offering a glitter-filled flight from Brisbane full of drinks, drag and DJs. The Pride Flight is a one-way flight from Brisbane to Sydney that will include bottomless beverages, DJs spinning classic pride tunes and mid-air drag performances hosted by Sydney drag queen Ms Penny Tration of Ru Paul's Drag Race.
As you would expect, passengers will also be travelling on Virgin's most bright and colourful aircraft, decked out in glitter and rainbows.
The flight will leave from Brisbane at midday on Friday, March 5, just in time for the final weekend of Mardi Gras which will include the 2021 parade, hosted in the SCG for the first time this year to abide by COVID-19 restrictions. An array of parties, talks, performances and an Oxford Street protest are all also scheduled for the first weekend of March. Check out Mardi Gras' full program at its website.
Tickets for the 200-seat flight went on sale at 6am on Thursday, February 11 and are sure to be snatched up quickly. An economy seat on the flight will set you back $150 one-way or you can upgrade to business for $350. Passengers will have to organise their own less glitter-filled flight home following the weekend's celebrations.
Of course, Sydneysiders wanting to experience the one-off flight can also head up to Brisbane prior to the Friday event.
Virgin Australia is also currently waiving change and cancellation fees for bookings made before Friday, April 30, meaning you can book your Pride Flight ticket and your return ticket without the stress of hefty fees if a snap border closure or a change in your personal schedule ruins your Mardi Gras plans.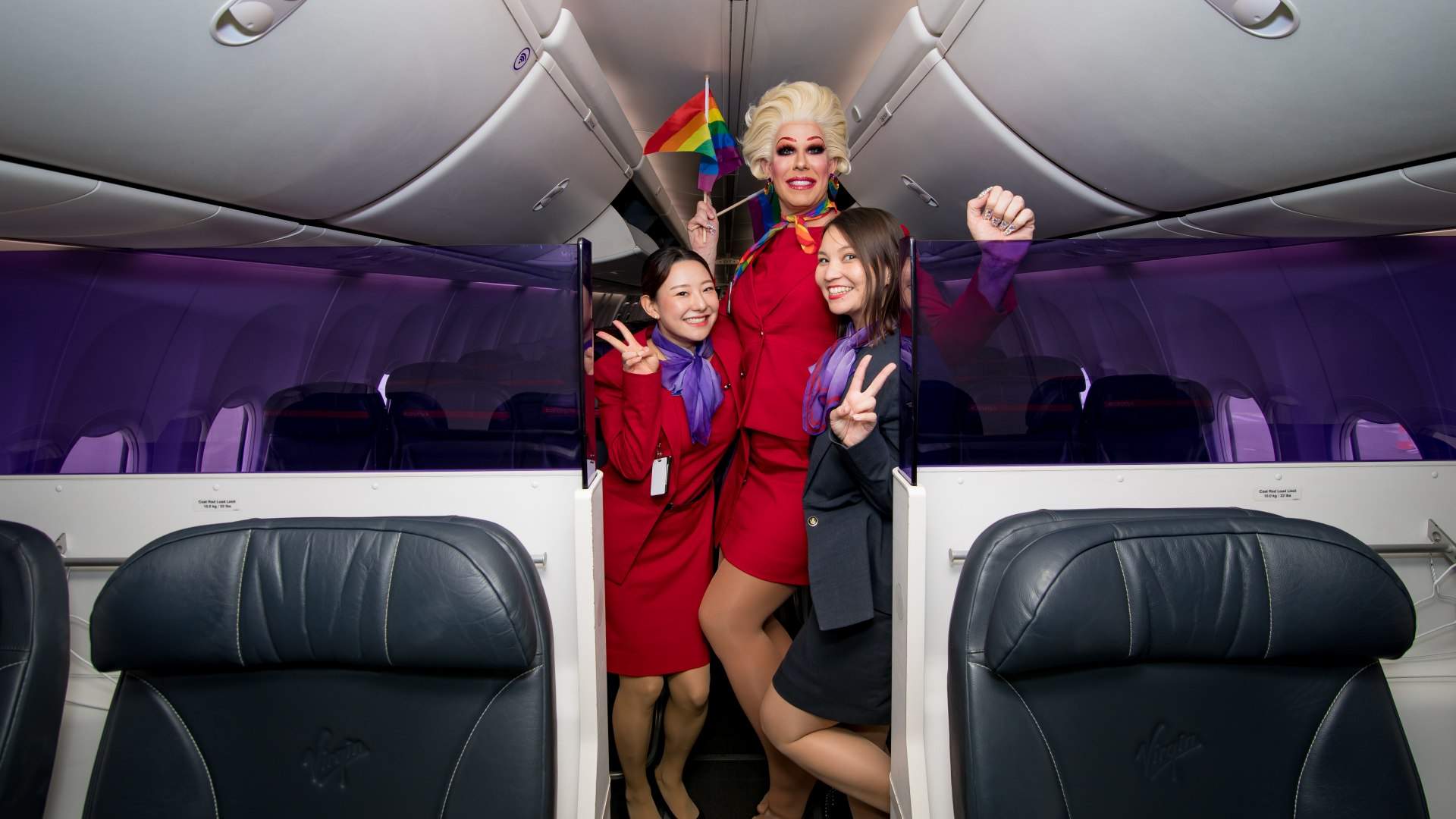 Virgin Australia's Pride Flight will fly from Brisbane to Sydney at 12pm on Friday, March 5. Tickets are on sale now from the Virgin Australia website.
Published on February 11, 2021 by Ben Hansen