Desert Mob Retrospective
The global home of contemporary Indigenous art.
You can't call yourself an art fan without catching the Desert Mob exhibition at least once in your life. Held every year at the Araluen Arts Centre in Alice Springs, Desert Mob could be considered the global home of contemporary Indigenous art, and it showcases the innovation, vibrancy and accomplishments of First Nations artists across Central Australia.
Right now, Araluen Arts Centre is marking Desert Mob's 30th anniversary with this retrospective exhibition. It's running until June 2022 and is comprised of 50 artworks from the exhibition's past three decades. Put this on your list to experience a kaleidoscope of colour, texture, history and story-telling, engage with world-class art and learn about First Nations culture first-hand.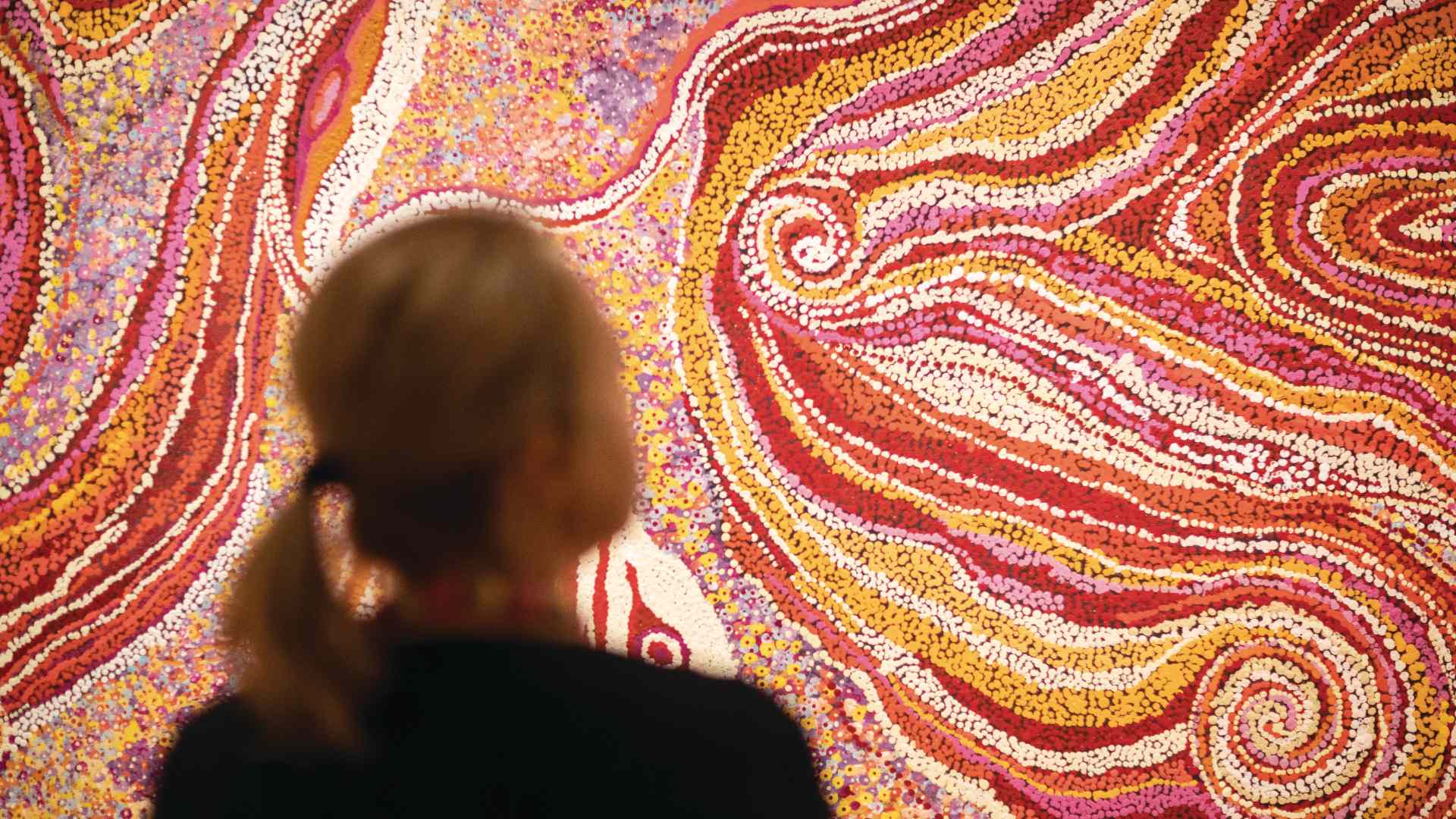 Images: Tourism NT