Outback Ballooning
Float above expansive desert.
OFFER: NT Now is currently running a special short-stay deal — the Alice Springs Adventure. For $799 per person, you'll get a four-night stay at DoubleTree by Hilton Hotel, a full day tour of the West MacDonnell Ranges (with entry to Standley Chasm included), a 30-minute balloon flight and a day pass to Alice Springs Desert Park. To book, visit the website. To discover more must-do Red Centre experiences, head this way.
There's something truly magical about floating in a giant balloon over glimmering desert terrain just outside Alice Springs. And that's even more true at sunrise, when the desert comes alive with the scattering of morning light.
This once-in-a-lifetime experience begins well before the crack of dawn, so night owls beware. Your trusty ballooning crew will ensure you're in the sky before the sky breaks into sunrise, a spectacle of crimson, gold, pink and blue hues.
On your serene yet equally exhilarating flight, you'll have epic views of the MacDonnell Ranges spanning from east west, plus catch glimpses of skipping kangaroos, cattle stations, spinifex grasses and mulga scrub. After soaring through the sky, you'll arrive at a peaceful, remote destination, where you can enjoy light nibbles and some tasty Australian sparkling wine.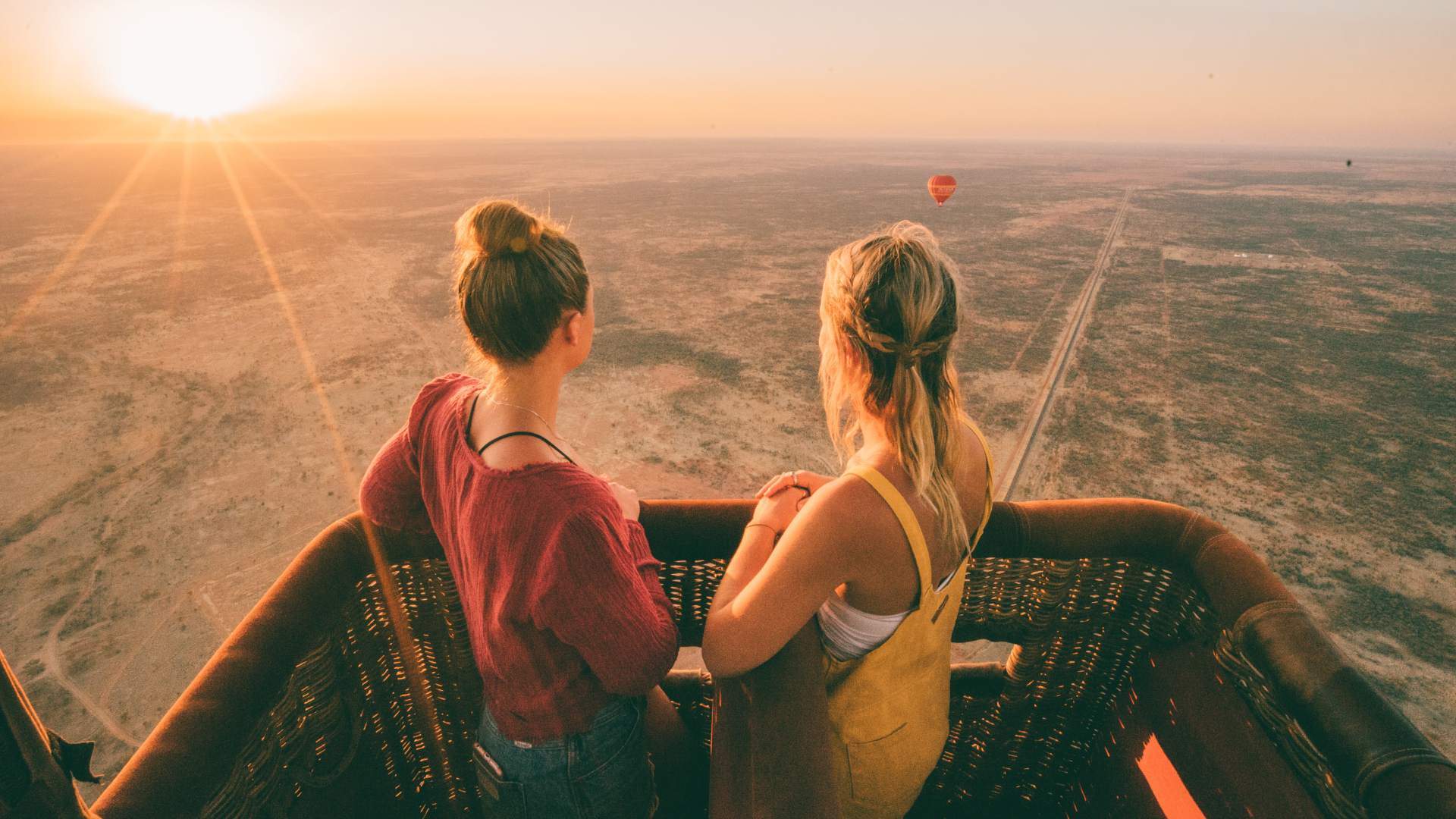 Images: Jackson Groves, Tourism NT