'Hacks' Is TV's Best Current Comedy About Comedy — and It's Still Searingly Funny in Season Two
2021's Emmy- and Golden Globe-winning hit is back with another smart and hilarious season set in the world of standup.
Two excellent TV comedies about show business hardly makes a trend, let alone heralds a golden age, but it's currently a fantastic time for smart, astute and extremely funny series about standing behind microphones. In 2021, Girls5eva and Hacks premiered in America within a week of each other, deservedly winning fans immediately. In 2022, they've both returned for their second seasons in the US and Down Under (via Stan and TVNZ On Demand) with the same timing. Accordingly, if you only want to watch shows about talented ladies chasing their starry dreams right now, that's firmly on the cards.
If you're keen to dive deep into what makes something funny — how comedy evolves, shifts and swings; the differences between easy and well-earned laughs; the courage it takes to truly lay yourself bare during a standup set; and how comedy is received when it's coming from women rather than men, too — that's Hacks' remit. As the goofier and sillier but still wonderfully savvy Girls5eva does, it carves into the entertainment industry's treatment of women, and doesn't hold back from depicting the bleak reality. It's scathing, in fact. This Emmy- and Golden Globe-winner's specific target, though: the world of comedy.
In season one, Hacks pushed Deborah Vance (Jean Smart, Mare of Easttown) and Ava Daniels (Hannah Einbinder, North Hollywood) together. The former is a veteran comic with a long-running Las Vegas residency, while the twentysomething latter reluctantly took a job as Deborah's assistant after thinking she was going to make it big in Los Angeles, then getting herself into trouble via an ill-thought-out tweet. The end result could've been cliched from start to finish. The series does indeed focus on a chalk-and-cheese pair who don't get along, slowly discover that they have more in common than either will admit, and try to navigate the unwelcoming realm that is comedy for women with each other's help. But, crucially, that whole concept is the premise, not the joke. Hacks doesn't laugh at its mismatched, wittily spiky central duo, but at everything they're stuck facing.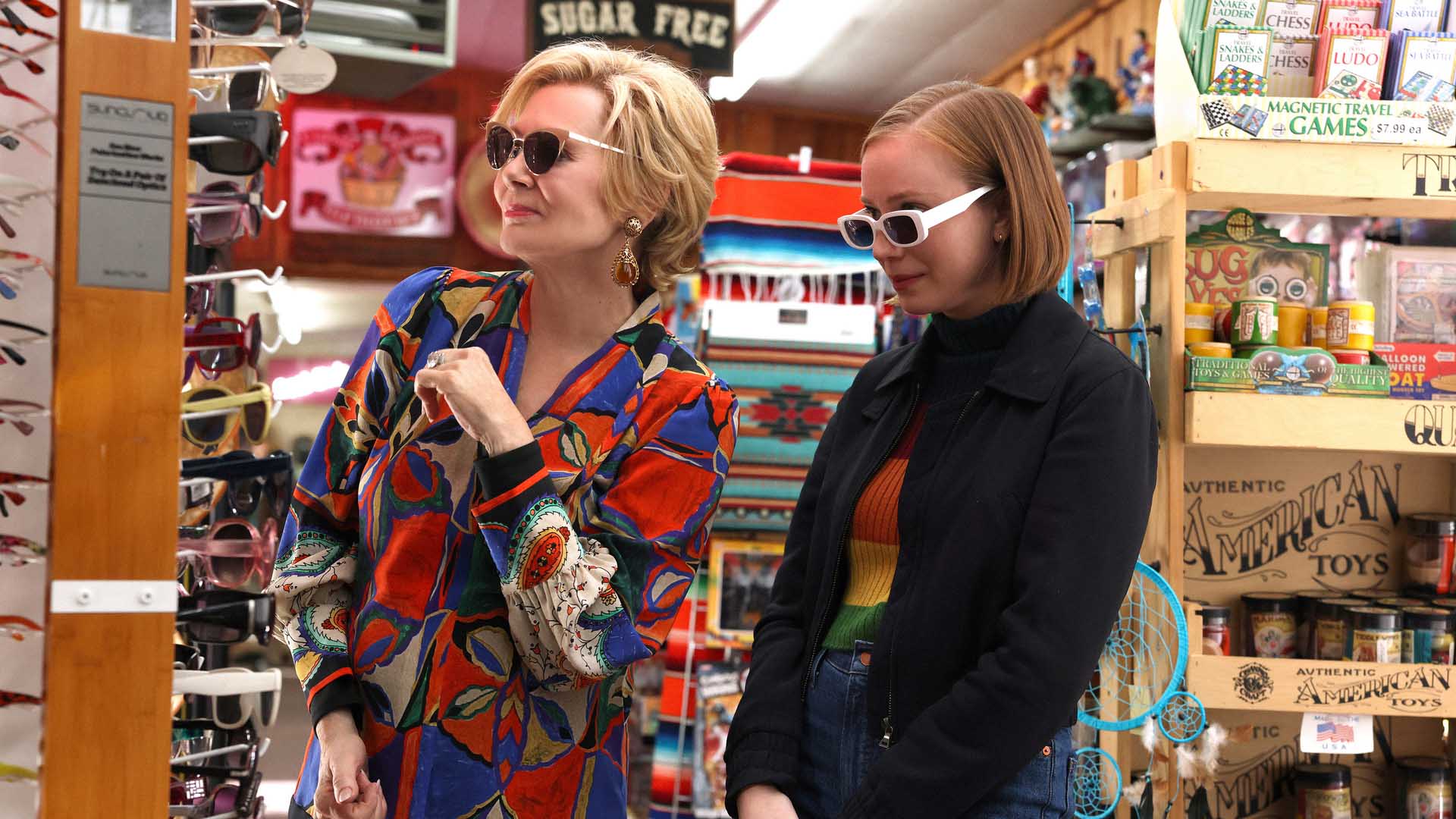 The series' first season quickly cemented itself as one of 2021's best new TV shows — one of two knockout newbies starring Jean Smart last year, thanks to the aforementioned Mare of Easttown — and it's just as ace the second time around. It's still searingly funny, nailing that often-elusive blend of insight, intelligence and hilarity. It retains its observational, wry tone, and remains devastatingly relatable even if you've never been a woman trying to make it in comedy. And it's happy to linger where it needs to to truly understand its characters, but never simply dwells in the same place as its last batch of episodes. Season two is literally about hitting the road, so covering fresh territory is baked into the story; however, Hacks' trio of key behind-the-scenes creatives aren't content to merely repeat themselves with a different backdrop.
Those guiding hands — writer Jen Statsky (The Good Place), writer/director Lucia Aniello (Rough Night) and writer/director/co-star Paul W Downs (The Other Two) — started Hacks after helping to make Broad City a hit. Clearly, they all know a thing or two about moving on from the past. That's the decision both Deborah and Ava had to make themselves in season one, with the show's second season now charting the fallout. So, Deborah has farewelled her residency and the dependable gags that kept pulling in crowds, opting to test out new and far-more-personal material on a cross-country tour instead. Ava has accepted her role by Deborah's side, and is willing to see it as a valid career move rather than an embarrassing stopgap.
That said, last year's episodes also left the series with a potential wrecking ball: an email Ava wrote about Deborah while drunk, high, and upset about being slapped and insulted. Penned in anger and filled with extremely personal details about the comedian, it was sent to LA producers who wanted to hire Ava to mine Deborah's life for a new show about an insufferable woman in power. That destructive stream of text isn't season two's entire focus, but it's also inescapable, as much as Ava wants it to just disappear — as does Jimmy (Downs), Ava and Deborah's shared manager. But Hacks has always been willing to see that actions have consequences, not only for an industry that repeatedly marginalises women, but for its imperfect leading ladies.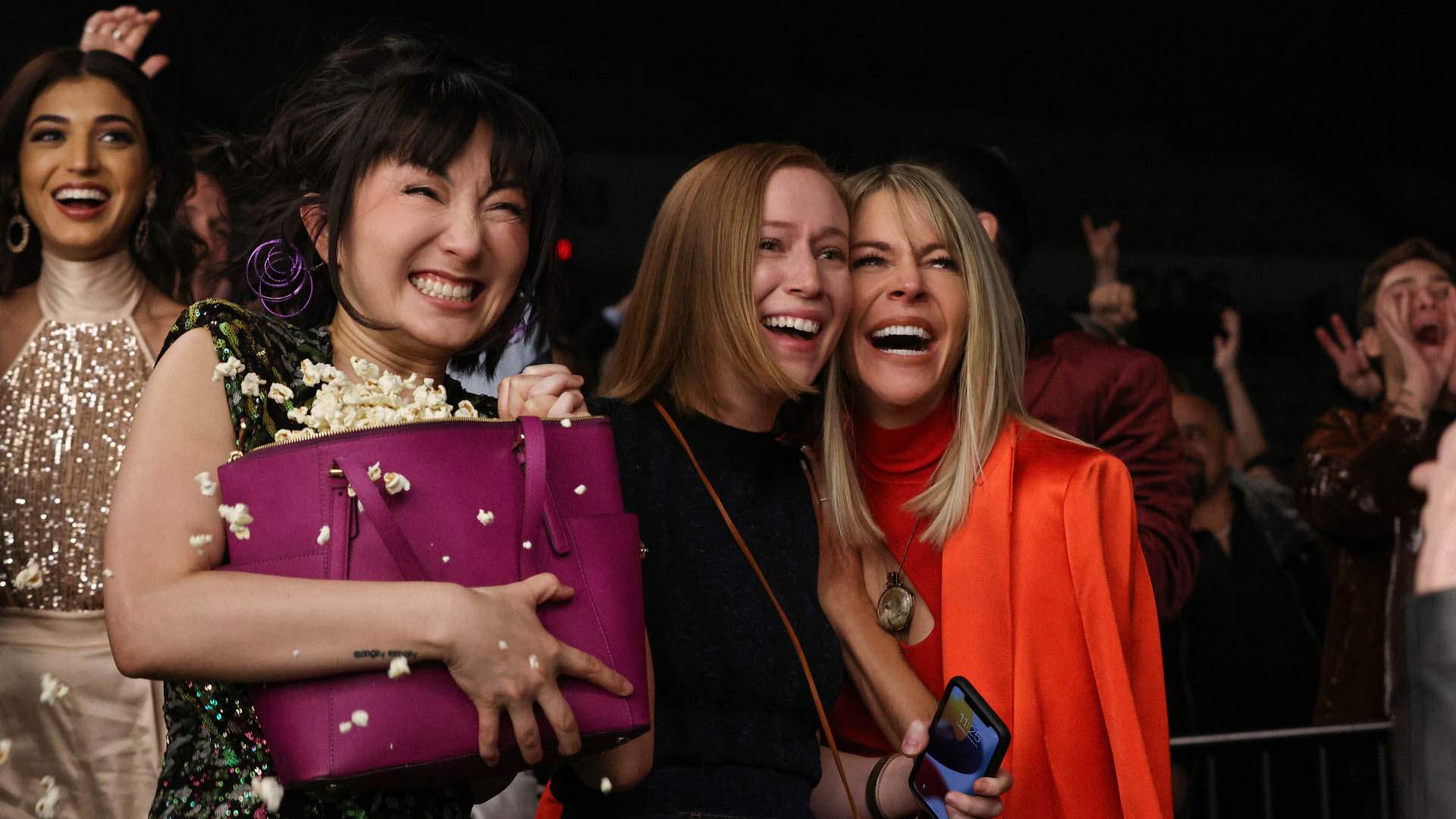 The brilliantly biting Smart continues to turn in awards-worthy work in Hacks' second season, and Einbinder still wears Ava's entitled chaos like a second skin. But there's one added bonus: now Deborah and Ava are lived-in characters, rather than newcomers to audiences. It's a pleasure to see both actors dive deep into what makes their on-screen alter egos tick, clash and occasionally get along; indeed, many of season two's best moments explore the whirlwind that ensues when Deborah and Ava fight but still clearly care about each other. Also upping the ante: being stuck on a tour bus on the road, decked out with a luxe bedroom for Deborah but condensing Ava's bunk to the tiny space above the onboard tanning bed. There, with fellow assistant Damien (Mark Indelicato, With Love) and new tour manager Weed (Laurie Metcalf, The Dropout) in tow, everyone's feelings bubble and boil in the resulting pressure cooker.
Those supporting players — Deborah's daughter DJ (Katlin Olson, It's Always Sunny in Philadelphia), business manager Marcus (Carl Clemons-Hopkins, Candyman) and personal blackjack dealer Kiki (Poppy Liu, The Afterparty) included, as well as Jimmy and his high-maintenance assistant Kayla (Megan Salter) — don't get as much time to shine this time, though. That's the one difficulty that Hacks' sophomore batch of episodes have, but it's also the best kind of problem. There's still so much depth to Deborah and Ava's stories and their dynamic, and so much to unpack about them separately, together and in the world of comedy, that pushing the spotlight elsewhere is always going to prove tricky. The only solution: renewing Hacks for a third season, and hopefully more beyond that.
Check out the trailer for Hacks season two below:
Hacks' second season starts streaming via Stan in Australia from Friday, May 13, beginning with two episodes, then dropping further instalments weekly — and on TVNZ On Demand in New Zealand. Read our full review of season one.
Images: Karen Ballard/HBO Max.
Concrete Playground Trips
Book unique getaways and adventures dreamed up by our editors