Hilarious Whodunnit Series 'The Afterparty' Is Apple TV+'s New Murder-Mystery Must-See
Starring Sam Richardson, Ben Schwartz, Ilana Glazer, Tiffany Haddish and Dave Franco, this new comedy sleuths its way through murderous a high-school reunion.
The settings vary, and the motley crew of characters involved, too, but many whodunnits share the same premise. Take a ragtag group of folks, pop them all in the same spot, kill one off and then start asking questions — that's it, that's the formula. It works for boardgame Cluedo, it worked for Agatha Christie and her lengthy list of Hercule Poirot novels and stories, and it's also been behind everything from Knives Out and The Translators to Only Murders in the Building in the past few years. So, when Apple TV+'s new murder-mystery series The Afterparty kicks off, it's familiar by design, but this streaming bash is just getting started.
Adding a new comic sleuthing series to your queue, and filling that Only Murders-shaped hole in your life, this eight-part show sports a killer cast: Sam Richardson (Detroiters), Ben Schwartz (Space Force), Zoe Chao (Love Life), Ilana Glazer (Broad City), Ike Barinholtz (The Mindy Project), Dave Franco (If Beale Street Could Talk), Tiffany Haddish (The Card Counter), Jamie Demetriou (The Great) and John Early (Search Party). It's also home to a savvy spin on its oft-used scenario. Rather than skewering true-crime podcasting, this quickly addictive comedy from writer/director Christopher Miller (The Lego Movie) toys with a basic truth. We all know that every tale differs depending on the perspective, so The Afterparty has fun with the idea.
Of course, whodunnits always hinge upon this exact fact, as many an interrogation scene has demonstrated. Miller has also clearly seen iconic Japanese film Rashomon, which is famed for baking the notion into its whole story. And, considering that The Afterparty's big murder takes place after a school function, there's a touch of Big Little Lies at play here as well. That said, with his directing partner Phil Lord, Miller has made a career out of getting smart and funny with familiar parts (see also: 21 Jump Street and 22 Jump Street, plus Cloudy with a Chance of Meatballs). That's firmly still the case with his latest venture into TV, following writing for How I Met Your Mother, directing the pilot of Brooklyn Nine-Nine and executive producing The Last Man on Earth.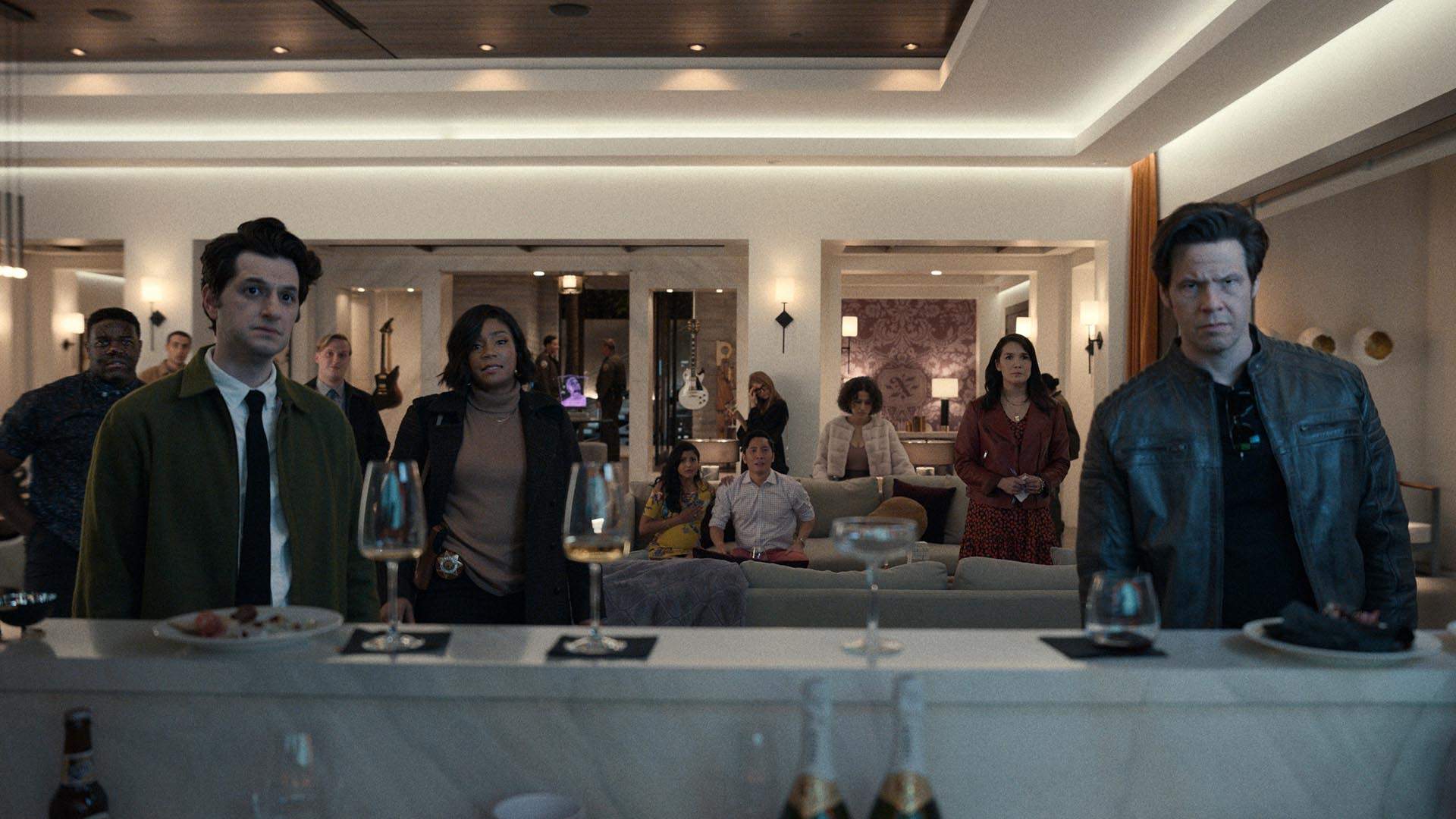 The Afterparty's setup: at the afterparty (obviously) following his 15-year high-school reunion, obnoxious autotune-abusing pop star Xavier (Franco) winds up dead on the rocks beneath his lavish mansion. Everyone is shocked but no one is overly upset, which gives determined Detective Danner (Haddish) plenty of suspects. With her partner Culp (Early), she starts grilling Xavier's former classmates one by one to find out who's responsible, with most of the show's episodes dedicated to a different person. The interrogations begin with the sensible Aniq (the always-great Richardson), who was hoping to finally make a move on his schoolyard crush Zoe (Chao), only for his night to get sidetracked well before anyone got murderous.
After Aniq's version of events, Danner hears from Zoe's macho ex Brett (Barinholtz) in The Afterparty's second episode, which takes the show further into the couple's seemingly chalk-and-cheese — and now very much over — marriage. Next comes Aniq's best bud Yasper (Schwartz, riffing on Parks and Recreation's Jean-Ralphio without being quite as ridiculous) and his dreams of leveraging his connection with Xavier, who he used to be in a ska band with, to launch his own music career. The fourth episode focuses on Chelsea (Glazer), who has been the class outcast since a high-school scandal. And, in the fifth, those teenage days get their time in the spotlight.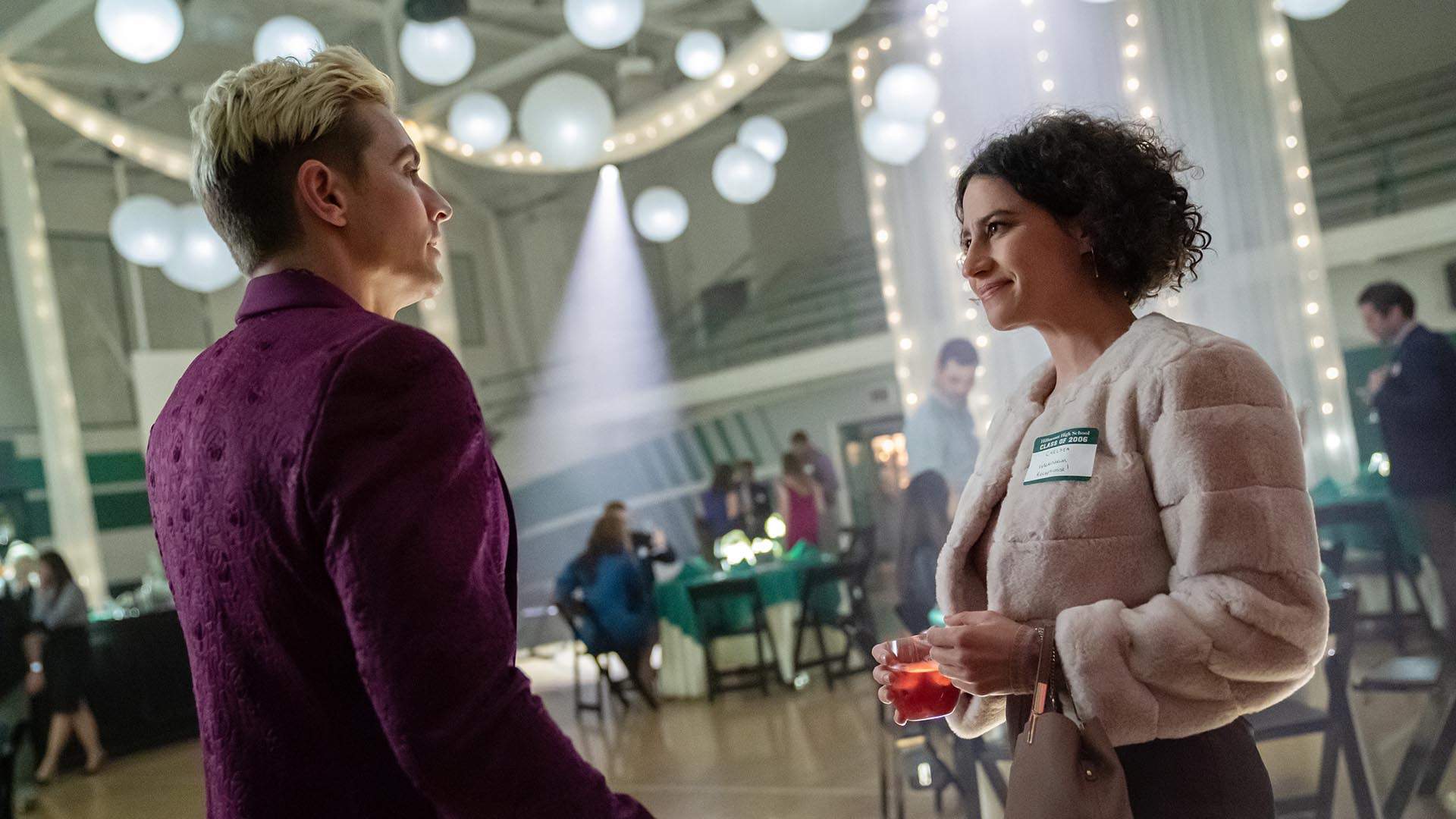 Miller doesn't just switch between perspectives episode by episode, or give most of his well-known cast their moments to shine — a task that Richardson, Barinholtz, Schwartz and Glazer are all up to, and Chao and Haddish in the series' sixth and seventh episodes, too. He also styles each of The Afterparty's chapters after a different genre, so the show filters its sleuthing comedy through rom-com tropes, action-movie conventions and musical flourishes (yes, that's Schwartz's High School Musical-esque focus episode). Psychological thrillers also get a look in, as do teen party flicks. The list goes on. Whodunnits have long played with other genres, but Miller's addition to the fold layers them all together like a murder-mystery onion.
The cast is top-notch. The writing is clever. Surprises arrive frequently, and the throwaway gags — including the jokes involving Xavier's film career, cameos from other famous faces and magnificent 80s yacht-rock references included — are simply glorious. If Apple TV+ wasn't dropping episodes weekly following the show's initial three-chapter launch, The Afterparty would be an easy binge, although going the week-to-week route extends the fun. There's also a great time to be had with the series' genre- and viewpoint-bending touches, which help the show twist in its own directions, tell its tale with flair and approach its entire premise with a savvy sense of humour.
Bringing is own vibe to the murder-mystery party, this is one streaming shindig well worth attending.
Check out the trailer below:
The first five episodes of The Afterparty are available to stream via Apple TV+, with new instalments dropping weekly.
Concrete Playground Trips
Book unique getaways and adventures dreamed up by our editors