HBO's 'The Last of Us' Series Is a Spectacular Video Game Adaptation — and Just Spectacular
Whether or not you've played the hit PlayStation game, this Pedro Pascal-starring post-apocalyptic drama is one of 2023's best new shows.
If the end of the world comes, or a parasitic fungus evolves via climate change, spreads globally, infests brains en masse and almost wipes out humanity, The Last of Us will have you wanting Pedro Pascal in your corner. Already a standout in Game of Thrones, then Narcos, then The Mandalorian, he's perfectly cast in HBO's latest blockbuster series — a character-driven show that ruminates on what it means to not just survive but to want to live and thrive after the apocalypse. In this game-to-TV adaptation, he plays Joel, dad to teenager Sarah (Nico Parker, The Third Day), but consumed by grief and loss after what starts as an ordinary day, and his birthday, changes everything for everyone. Twenty years later, he's a smuggler tasked with tapping into his paternal instincts to accompany a different young girl, the headstrong Ellie (Bella Ramsey, Catherine Called Birdy), on a perilous but potentially existence-saving trip across the US.
Starting to watch The Last of Us, or even merely describing it, is an instant exercise in déjà vu. Whether or not you've played the hit game since it first arrived in 2013, or its 2014 expansion pack, 2020 sequel or 2022 remake, its nine-part TV iteration — which screens and streams via Foxtel and Binge in Australia, and on Neon in New Zealand, from Monday, January 16 — ventures where plenty of on-screen fare including The Road and The Walking Dead has previously trodden. The best example that springs to mind during The Last of Us is Station Eleven, however, which is the heartiest of compliments given how thoughtful, smart, empathetic and textured that 2021–22 series proved. As everything about pandemics, contagions and diseases that upend the world order now does, The Last of Us feels steeped in stone-cold reality as well, as spearheaded by a co-creator, executive producer, writer and director who has already turned an IRL doomsday into stunning television with Chernobyl.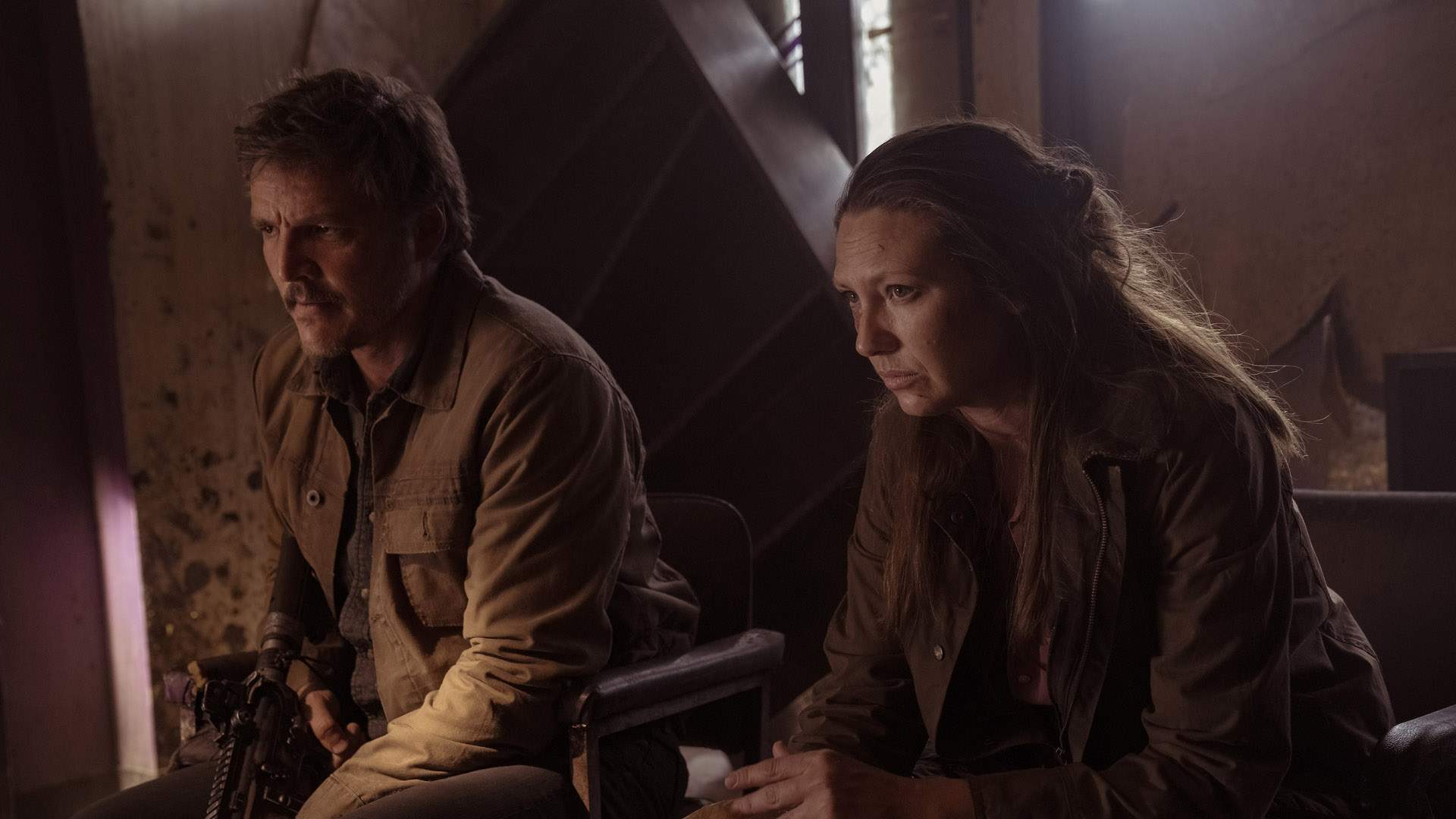 That creative force is Craig Mazin, teaming up with Neil Druckmann from Naughty Dog, who also wrote and directed The Last of Us games. The worst thing that can be said about their new television creation is that fans of the original PlayStation title already know where it's headed, but that doesn't mean that there aren't surprises along the way. As a show, The Last of Us builds in backstories for some game characters only seen or spoken about. It introduces new faces. It toils to create not just one man and one girl's tale — plus the direct figures linked to their quest — but a portrait of life when normality as we all know it ceases to be. It devotes significant chunks of its time to people endeavouring to endure exactly as Joel and Ellie are amid an infestation that's turned the afflicted into not only zombies but monsters.
In its 2003-set opening, Joel, his younger brother Tommy (Gabriel Luna, Terminator: Dark Fate) and Sarah try to outdrive the sprawling infection, only to learn swiftly, brutally and heartbreakingly how the earth's population responds when a mass-extinction event is upon them. If The Last of Us enjoys the kind of viewer success that earns a second season and then a prequel, and it deserves to, exploring the immediate aftermath from here would be a smart and gripping move for that jump backwards. That isn't the game or this first season's narrative, though, which then finds Joel with the resourceful Tess (Anna Torv, Mindhunter) in Boston's quarantine zone, making plans to go looking for the absent Tommy. They're in survival mode. Noticeably wearied, they've long avoided anything beyond remaining alive. But escorting the 14-year-old Ellie will require a broader mindset.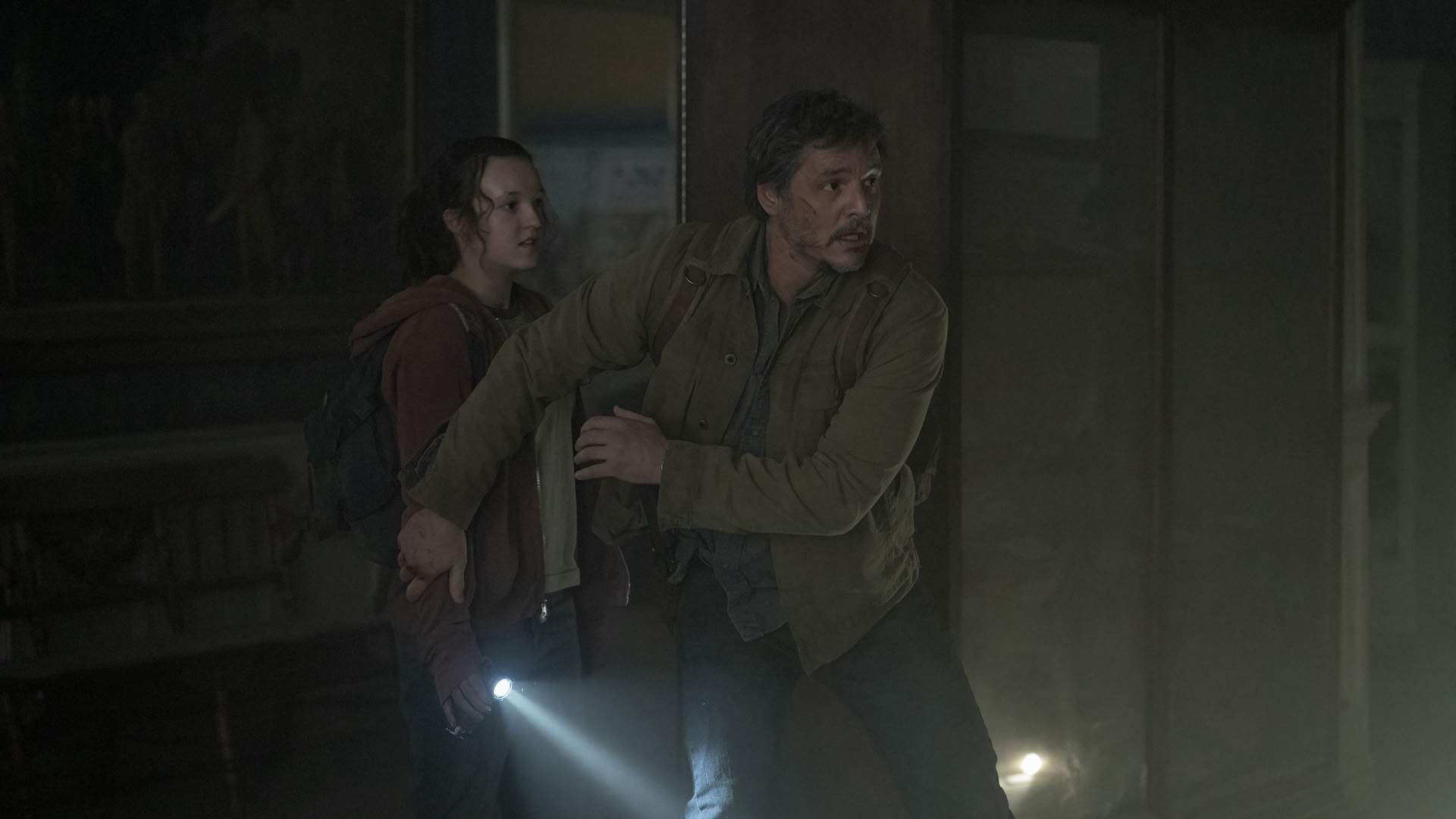 From the outset, but also episode by episode, Mazin and Druckmann excel at world-building. Many will come to The Last of Us' week-by-week instalments having mashed buttons directing Joel and Ellie through their mission, but familiarity with the game is far from a pre-requisite for being whisked away by the series. Indeed, one of the thrills of the television show is its attention to detail in its rendering of a decaying planet, and also its appreciation for the little things that make persisting and persevering in such difficult times worth it. It revels in greenery and rays of light, in moments and sights that offer a rare cosy blast from the past for everyone who remembers the before times, and in discoveries with fresh eyes for the post-apocalyptic generation. It values poignant exchanges and intimate connections, too. Although firmly made for the small screen, The Last of Us looks and feels cinematic from season one's first frames till its last, as Mazin's Chernobyl also did.
Perhaps the second-worst thing that can be said about the series, and an observation that was always inevitable, is that it's plain to see how the story works on a console. That applies to surveying spaces, locating supplies, evading or dispensing with threats, seeking paths forward, navigating the mutated Cordyceps-contaminated creatures known as clickers, making new allies, and moving from place to place — aka completing various chapters. Thankfully, just like fleshing out The Last of Us' vision of tainted life, Mazin, Druckmann, and their fellow writers and directors make the gameplay mechanics feel organic as well, using their source material merely as a starting point. When the show sticks close to the exact reason that it even exists, it recreates the video game's specifics carefully, dutifully, but with watching rather than playing in mind. When it expands further, it turns something that's immediately compelling and engaging into something even more special.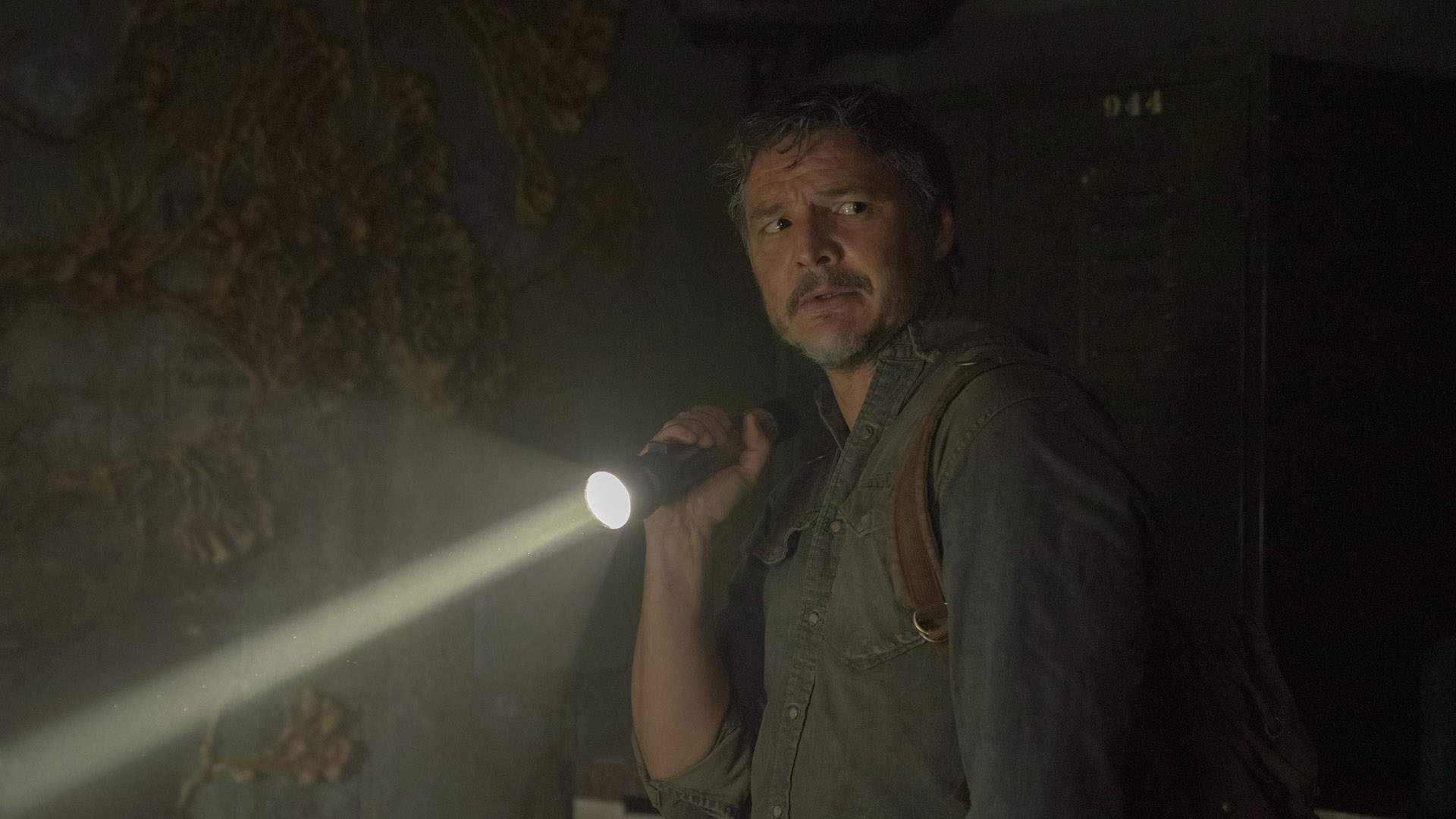 To go a level further, The Last of Us is spectacular — as a video game adaptation, instantly becoming the best yet, and in general. A key reason: its devotion to people and their relationships over the dangers that lurk everywhere and anywhere, not that it ever ignores the latter. In its take on life, death, and why living and breathing is worth treasuring, getting to know the determined, fiercely loyal Joel and the curious, outspoken Ellie is of the utmost importance. Understanding how they interact and react, what ties them together beyond their shared mission, and what they come to mean to each other, is what makes their troubles and struggles — and our watching — worthwhile. In varying degrees, the same applies to other pivotal characters, including Boston resistance leader Marlene (Merle Dandridge, The Flight Attendant), Kansas City rebel Kathleen (Melanie Lynskey, Yellowjackets), and brother duo Henry (Lamar Johnson, Your Honor) and Sam (debutant Keivonn Woodard).
As fantastic, committed and absorbing as Pascal and Ramsey are, him stoic and protective, her soaking in everything she can experience, and both weighed down by the pain and sorrow that Joel and Ellie each carry with them with on every step, The Last of Us' best first-season episode mostly focuses elsewhere. Murray Bartlett (The White Lotus) plays Frank and Nick Offerman (The Resort) is Bill — one no longer defecating in suitcases in swanky surroundings, the other well-versed in all things survivalist after Parks and Recreation. Their involvement in this tale is as tender as the show gets, and as vital a reminder about what it is that everyone is fighting to live for. To be among the last of humanity should mean cherishing everything you can while you can, and with who you can, and this stellar game adaption wholeheartedly understands that.
Check out the trailer for The Last of Us below:
The Last of Us screens and streams via Foxtel and Binge in Australia, and on Neon in New Zealand, from Monday, January 16.
Concrete Playground Trips
Book unique getaways and adventures dreamed up by our editors