Ten Must-See Films at the 2019 Melbourne International Film Festival
Including plenty of unnerving horror, an adorable dog doco and a behind-the-scenes look at Ridley Scott's 'Alien'.
When the movie-loving powers that be decided to hold the Melbourne International Film Festival in the middle of winter, they made a smart choice. Another year, another frosty patch of weather, another feast of flicks hitting the city's cinemas. Who doesn't love getting cosy in front of a screen when the weather is chilly — or in front of more than 375 movies?
That's how many titles are on the bill at the this year's festival, spanning features, documentaries, shorts, virtual reality experiences, full-dome presentations and more. While it is sadly impossible to watch them all between Thursday, August 1 and Sunday, August 18, you can certainly give it your best shot. Under the guidance of new artistic director Al Cossar, the lineup boasts everything from Quentin Tarantino-directed blasts from the past, to heartfelt Australian dramas about refugees and reconciliation, to docos about beloved cult flicks. International award-winners, Cannes hits, out-there animation, an all-night Jeff Goldblum marathon — the list goes on.
Feeling spoilt for choice? As always, we're here to help. Spanning films we've seen and loved, as well as ones we're eager to watch asap, here are our ten must-see picks from MIFF 2019.
MONOS
The relentlessness of modern life, the ongoing unrest in Colombia and the ceaseless trials and tribulations that plague all teens facing adulthood — they all sit at the centre of stunning South America-set thriller Monos. Set in a camp of teen guerrillas, Alejandro Landes' third film follows gun-toting rebels that have barely said goodbye to childhood, but are still tasked with guarding an American hostage (Julianne Nicholson). Unsurprisingly, even with nothing around but fields, jungle, a cow to milk and occasional enemy fire, little goes according to plan. Engagingly lingering between a dark fairytale and a psychological treatise on war, combat and humanity's dog-eat-dog nature, the result is one of the year's definite standouts. From the eye-popping landscape cinematography, to the needling tension of Mica Levi's score, to the commanding performance from the young cast, there's a reason that Monos keeps proving a festival hit around the globe, including winning Sundance's Special Jury Award.
MEMORY — THE ORIGINS OF ALIEN
It has been 40 years since cinema-goers first saw terror — and a very memorable, fearful extra-terrestrial monster — stalk the understandably shocked and scared crew of the commercial spaceship Nostromo. As well as being a flat-out masterpiece, Ridley Scott's Alien spawned an entire franchise, made Sigourney Weaver a star, gave the world one of the best on-screen heroines there is, and, thanks to all that, deservedly ranks among the best films of the 20th century. Whether you're an avid fan or haven't revisited the acclaimed sci-fi flick for a while, Memory: The Origins of Alien proves an informative and engaging peek behind the scenes, particularly focusing on the genesis of not only the movie itself, but on Dan O'Bannon's original idea. As well as dissecting Alien's production, director Alexandre O Philippe unfurls the film's inspirations and thematic threads. Once you've sat through this delightful documentary, you know what you'll be watching when you get home.
I WAS AT HOME, BUT
They're common thematic fodder on our screens, but loss, grief, coping with life-altering chaos and trying to pick yourself back up after tragedy are all difficult concepts to convey. So is malaise — the kind that affects people suffering from all of the above, the type that infects folks living a seemingly comfortable existence, and the onslaught that springs when the two combine. Nabbing this year's Berlin International Film Festival best director prize, Angela Schanelec finds the ideal way to wade through this terrain in I Was At Home, But, as she unpacks the tumult surrounding bereaved single mother Astrid (Maren Eggert) when her teenage son goes missing. The German filmmaker won't ever be accused of making straightforward movies, favouring an elliptical approach both narratively and visually; however, stepping into her cinemascape is a rewarding and distinctive experience.
EXTRA ORDINARY
Combining giggles, chuckles, bumps and jumps, a great horror-comedy is always an unabashed treasure — especially when it finds the right balance between its two genres, and makes the mix work in a winning way. Directed by first-timers Enda Loughman and Mike Ahern, starring Irish stand-up Maeve Higgins, and also featuring Will Forte and Australian comedian Claudia O'Doherty, Extra Ordinary firmly falls into that category. Higgins plays driving instructor Rose, who doesn't particularly love her routine small-town life, but, after being scarred by an otherworldly childhood trauma, likes it better than putting her supernatural powers to work. Then she's asked to help a kindly local man (Barry Ward) save his daughter from an occult ritual, and all hell literally threatens to break loose — as does plenty of silliness of the sweet, offbeat and thoroughly enjoyable kind.
LOS REYES
If watching the world go by is your idea of a good time — and watching two stray dogs find their place in it, too — then Los Reyes is the observational documentary for you. Four-legged Santiago residents Fútbol and Chola while away their existence at the titular skate park, and this patient, in-the-moment film shows just what their life entails. Filmmakers Bettina Perut and Iván Osnovikoff also paint a portrait of the rest of the spot's comings and goings, with the chatter of teenage skateboarders providing a constant soundtrack; however, the movie's focus belongs to the adorable mutts who rest in the sun, run across the half-pipes, protect their turf from other pooches (and motorbikes) and just generally go about their doggy lives. A deserving winner of a Special Jury Award at the International Documentary Film Festival Amsterdam, the end product is equally revelatory, cathartic and surprising, as all of the best fly-on-the wall, slice-of-life docos are.
NO TIME FOR QUIET
A documentary for the inner rockstar inside all of us, No Time for Quiet looks set to serve up a powerful and important chronicle about an empowering initiative. As the name suggests, the GIRLS ROCK! camps push young women to the front  — and trans and gender non-conforming youths with them — in an industry that's not well-known for equality amongst the sexes. When the global organisation finally held its first Melbourne get-together for Aussie teens, filmmakers Hylton Shaw and Samantha Dinning were on hand to capture the results. Come for appearances by Courtney Barnett, Cable Ties, Camp Cope and slam poet Sukhjit Khalsa, stay for an inside look not only at a worthy event, but at the next generation of potential rockers finding a path they mightn't otherwise.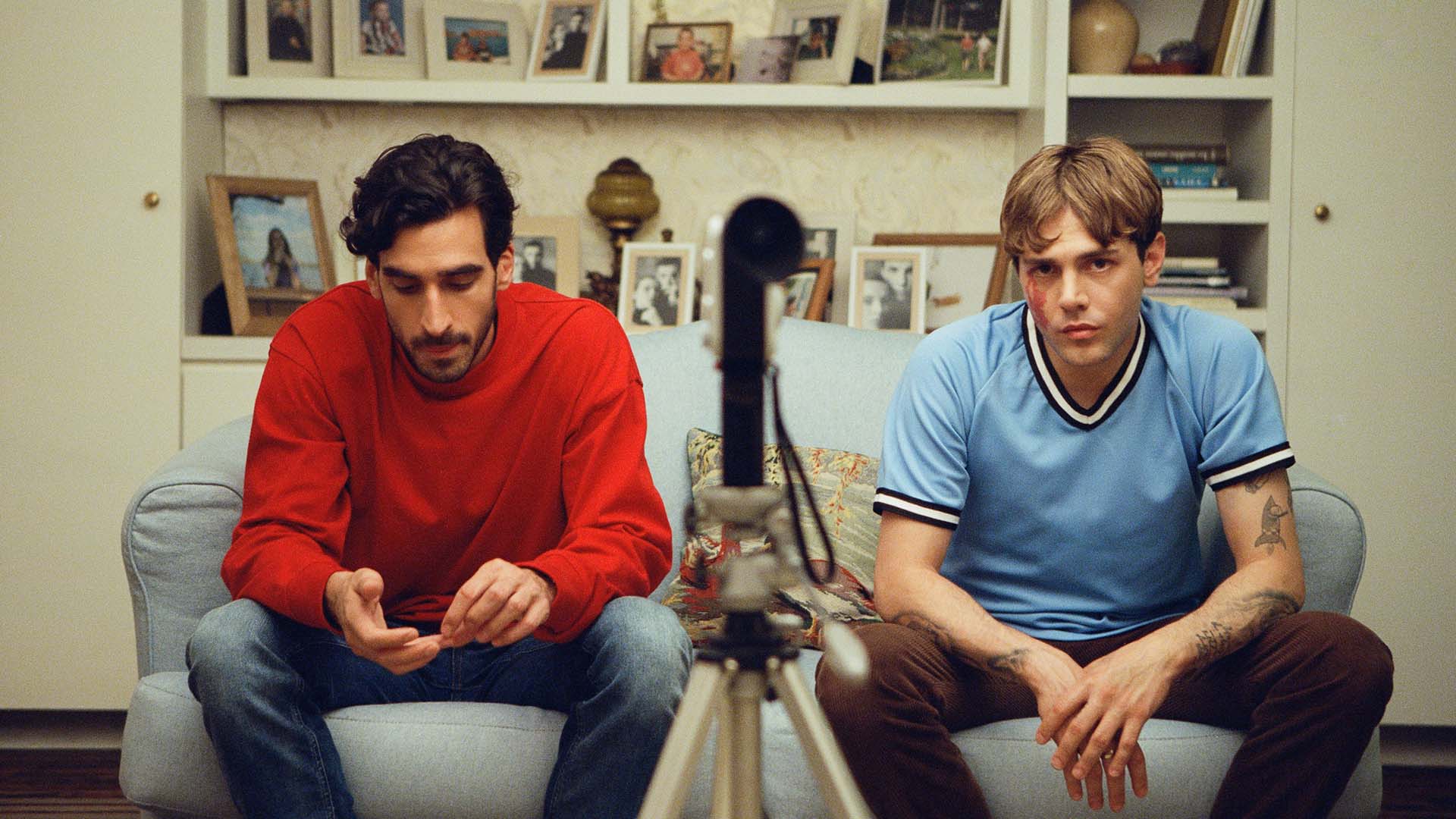 MATTHIAS & MAXIME
Despite being only 30, he has already directed eight features — and there's very little room between his most sublime filmmaking and the rest of his cinematic oeuvre. We're talking about Heartbeats, Tom at the Farm and Mommy's Xavier Dolan, who both helms and stars in Matthias & Maxime. In his usual style, the French-Canadian auteur promises to take both his characters and his audience on quite the emotional journey. Dolan's Maxime has been friends with Matthias (Gabriel D'Almeida Freitas) since childhood; however, the platonic pals — the former is queer, the latter is straight — find themselves in completely uncharted territory after a friendly kiss. Dolan has always been a gifted visual storyteller, finding a way to super-charge every inch of every frame with feeling, with every one of his films a delight to watch in multiple senses of the word.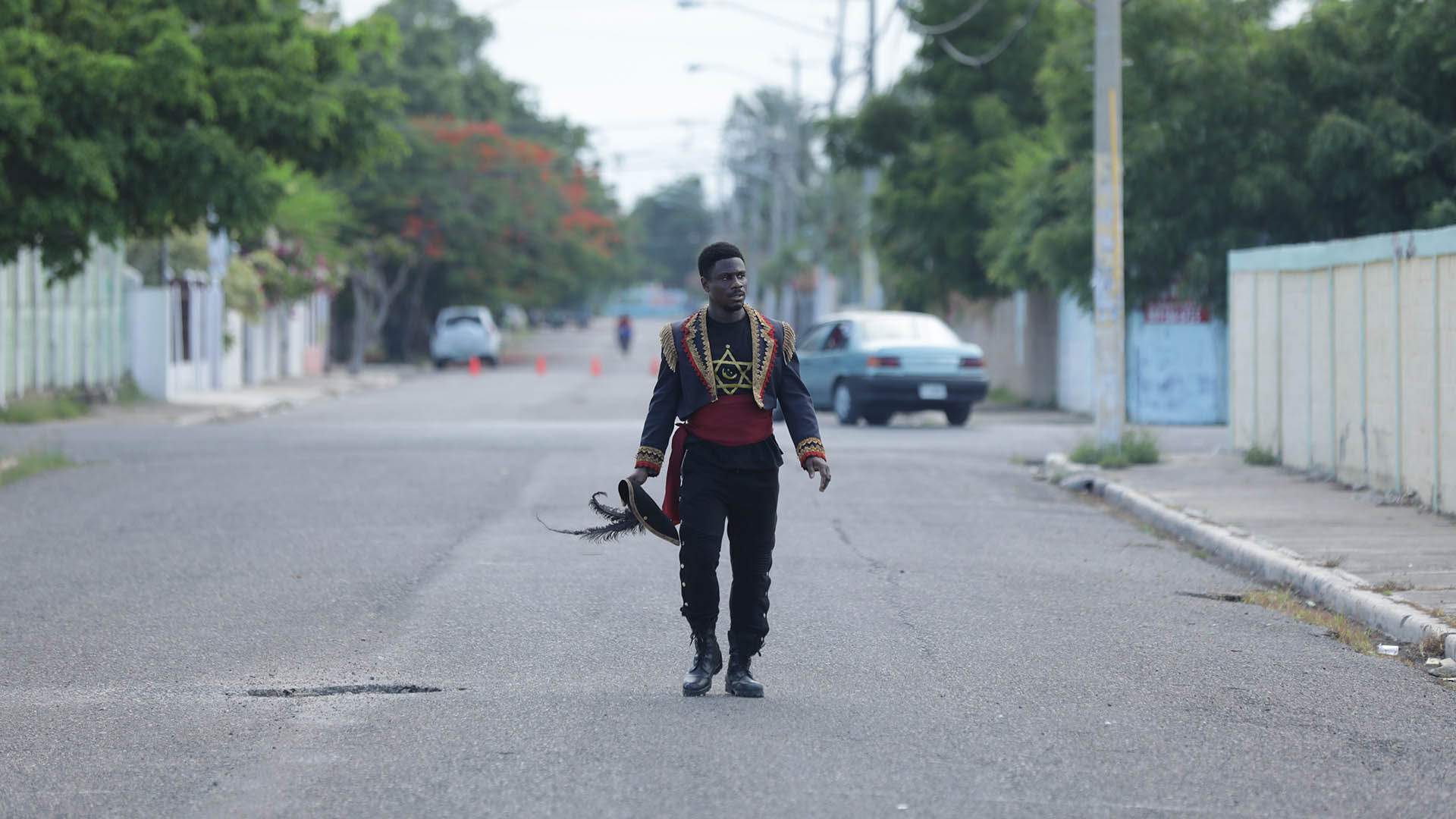 THE DAY SHALL COME
Given the current state of the world (not to mention the fact that nothing ever seems like it's improving), a new Chris Morris movie can't arrive fast enough. It has been nine years since the British comedian made his filmmaking debut with hilarious, savvy and scathing satire Four Lions, after all. Now he's back, not only with another politically charged dose of commentary and humour, but with another exploration of today's war on terror. Co-written with Morris' previous co-scribe (and The Thick of It, Peep Show and Succession alumni) Jesse Armstrong, The Day Shall Come heads to Miami to chart a poor preacher's (Marchánt Davis) dalliance with a determined and devious FBI agent (Anna Kendrick) — and to parody and probe real-life sting counterterrorism tactics.
THE LODGE
In the unnerving stakes, Veronika Franz and Severin Fiala's Goodnight Mommy is one of the horror highlights of the past five years. In plenty of other stakes, it ranks just as highly, stamping the duo's long-awaited follow-up a must-see for genre fans. The pair makes its English-language filmmaking debut with The Lodge, which seems like it charts a familiar story, but is certain to throw up plenty of surprises. Think you've seen every take on creepy cabin flicks or insidious cult movies? You haven't seen this this tense effort yet, which has more than a few haunting and harrowing tricks up its sleeves. Story-wise, the film follows evangelical cult survivor Grace (Riley Keogh), her boyfriend Richard (Richard Armitage) and the latter's unhappy kids, all while they're all trapped in a snowstorm.
THE WILD GOOSE LAKE
MIFF's 2019 lineup is filled to the brim with acclaimed filmmakers dropping their highly anticipated latest projects, with Black Coal, Thin Ice's Diao Yi'nan also on the list. Adding to the growing genre that is Chinese crime noir — a field that the director seems to adore and thrive in — he saunters into the country's seedy underworld for a twisty tale rendered with neon hues. The film's focus: gangster Zhou (Ge Hu), sex worker Liu Aiai (Lun-Mei Kwei) and the complicated web they're caught in. He flees the cops, she's sent to get him and society's worst elements stalk their paths. As keeps proving the case with Diao, an array of gritty style, loaded images, purposeful violence and permeating darkness are all in store, as is a wander through the state of modern Chinese society.
Still have some room on your mini-pass or passport? Don't worry, we have a few more suggestions. From our rundown of Australian titles to check out this year, The Nightingale and Emu Runner are both screening at MIFF. And, from our Berlinale highlights, so are The Souvenir, Amazing Grace, Ghost Town Anthology, Skin and Buoyancy as well. Back at the Sydney Film Festival, we were excited about Les Miserables, and couldn't recommend In My Blood It Runs, In Fabric, Scheme Birds and Happy New Year, Colin Burstead highly enough. Once the fest was over, we also added Pain and Glory, Portrait of a Lady on Fire, Judy and Punch, Ray & Liz, Bacurau, Come to Daddy, Dirty God and The Dead Don't Die to our picks. That'll keep you busy — happy viewing.
Melbourne International Film Festival 2019 runs from August 1–18 at various cinemas across Melbourne. To check the full program and buy tickets, head to the website.
Concrete Playground Trips
Book unique getaways and adventures dreamed up by our editors