Ten New Australian Films You Need to See in 2019
From a terrorist attack recreated in Adelaide to a controversial horse racing flick by Rachel Griffiths and another Tim Winton adaptation.
Crime thrillers set against the Australian landscape. A monstrous figure terrorising a woman and her son. The return of a famed action franchise. An outback western as blistering as it is beautiful. They all rank among the best homegrown films of the past few years — but what'll join them in 2019? Perhaps it'll be one of these ten must-sees.
The year ahead promises another diverse array of Aussie cinema, spanning local outlaws, dystopian sci-fi worlds and Northern Territory-set romantic comedies — and, of course, plenty in-between. Some, we've seen. Others, we can't wait to feast our eyes on. Either way, we have your Australian watch-list covered for the next twelve months.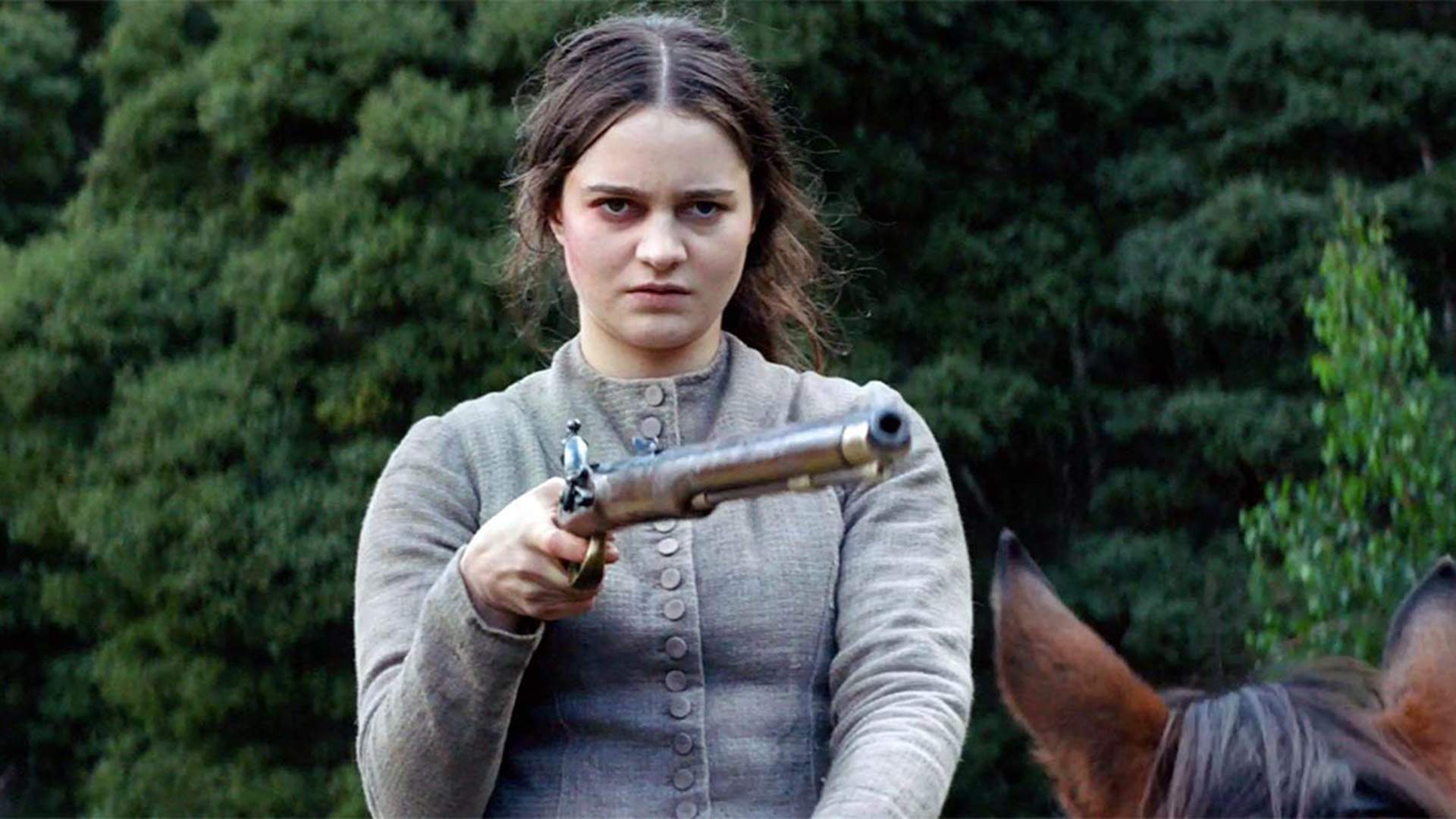 THE NIGHTINGALE
Jennifer Kent's second feature is a film of darkness, visceral shocks and deep-seated pain. It's a movie that, from the moment its probing images start flickering across the screen, is impossible to forget. And yet, The Nightingale couldn't be more different from Kent's directorial debut, The Babadook. Set in 19th-century Tasmania and charting an Irish convict's (Aisling Franciosi) mission of revenge against a British soldier (an astonishing against-type Sam Claflin) — as well as the perilous trek, guided by an Aboriginal tracker (Baykali Ganambarr), to fulfil her furious task — Kent's exceptional sophomore film is a stunning statement about gender and race that hits hard, and often. Finally set to release in 2019, if the movie sounds familiar, that's because it made our 2018 list as well.
Australian release date TBC.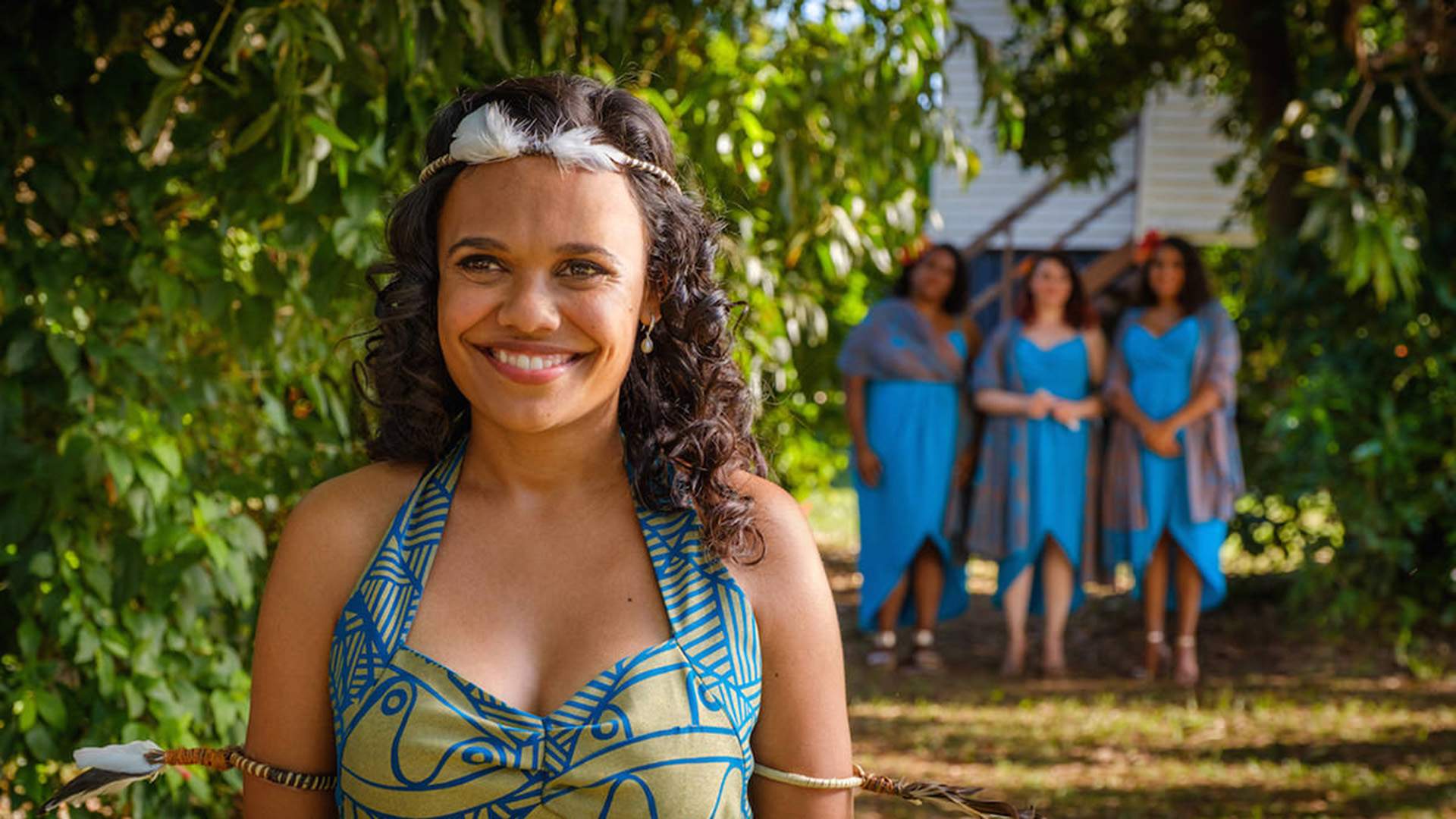 TOP END WEDDING
After The Sapphires proved such an enormous success back in 2012, filmmaker Wayne Blair is once again joining forces with radiant star Miranda Tapsell — and this time, the latter's also co-writing the script. Premiering at Sundance this year before hitting local screens at a yet-to-be-revealed date, Top End Wedding follows couple Lauren (Tapsell) and Ned (Bohemian Rhapsody's Gwilym Lee), who are just ten days out from tying the knot. The hitch? They have to find Lauren's mother in the Northern Territory first, in this upbeat comedy set against a striking, sunny backdrop.
In Australian cinemas May 2, 2019.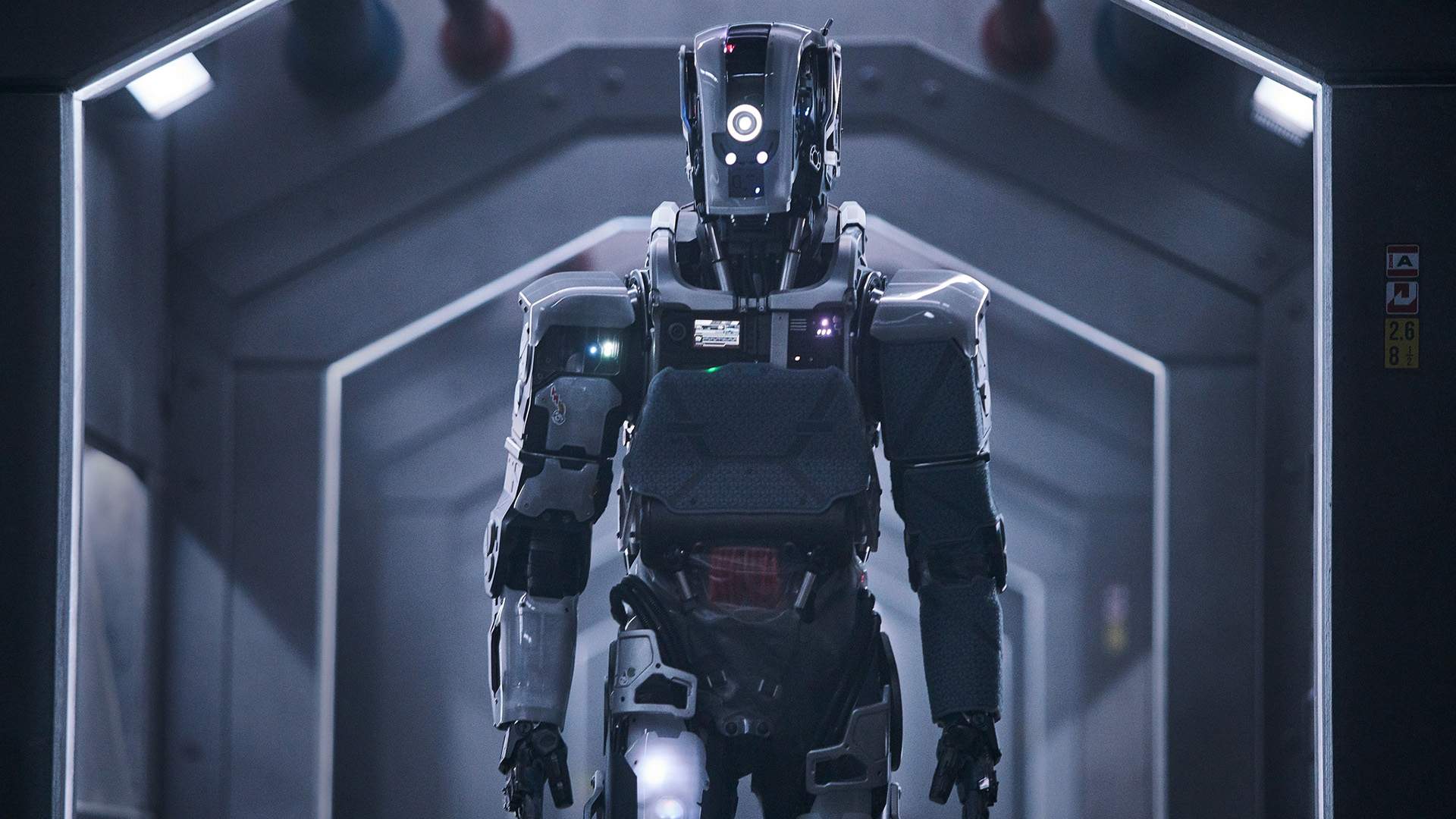 I AM MOTHER
Also headed to Sundance is dystopian sci-fi thriller I Am Mother, a film that seems familiar, story-wise, but definitely finds its own niche. Set to make a star out of its Danish lead Clara Rugaard, Grant Sputore's movie introduces viewers to a girl who has been raised in a high-tech underground bunker by a supremely intelligent robot she calls Mother (voiced by Rose Byrne). Then a stranger (Hilary Swank) arrives, and an already bleak and twisty effort delves further into its premise. I Am Mother screened as a work in progress at the 2018 Adelaide Film Festival to packed cinemas — and it's certain to garner more attention when it properly reaches Aussie theatres.
Australian release date TBC.
HOTEL MUMBAI
Primarily shot in Adelaide, and featuring an all-star cast of Dev Patel, Armie Hammer, Jason Isaacs, Tilda Cobham-Hervey and Homeland's Nazanin Boniadi, Hotel Mumbai recreates the terrifying reality of Mumbai's 2008 terrorist attacks. Largely focusing on the plight of those inside the Taj Mahal Palace Hotel — guests, employees and assailants alike — it's an understandably tense experience. Anthony Maras' effort should also ring a few bells and not just from real-life events, with the film another holdover from our 2018 list. After premiering at the Toronto International Film Festival in September, it's set to play at Australian theatres in March.
In Australian cinemas March 14, 2019.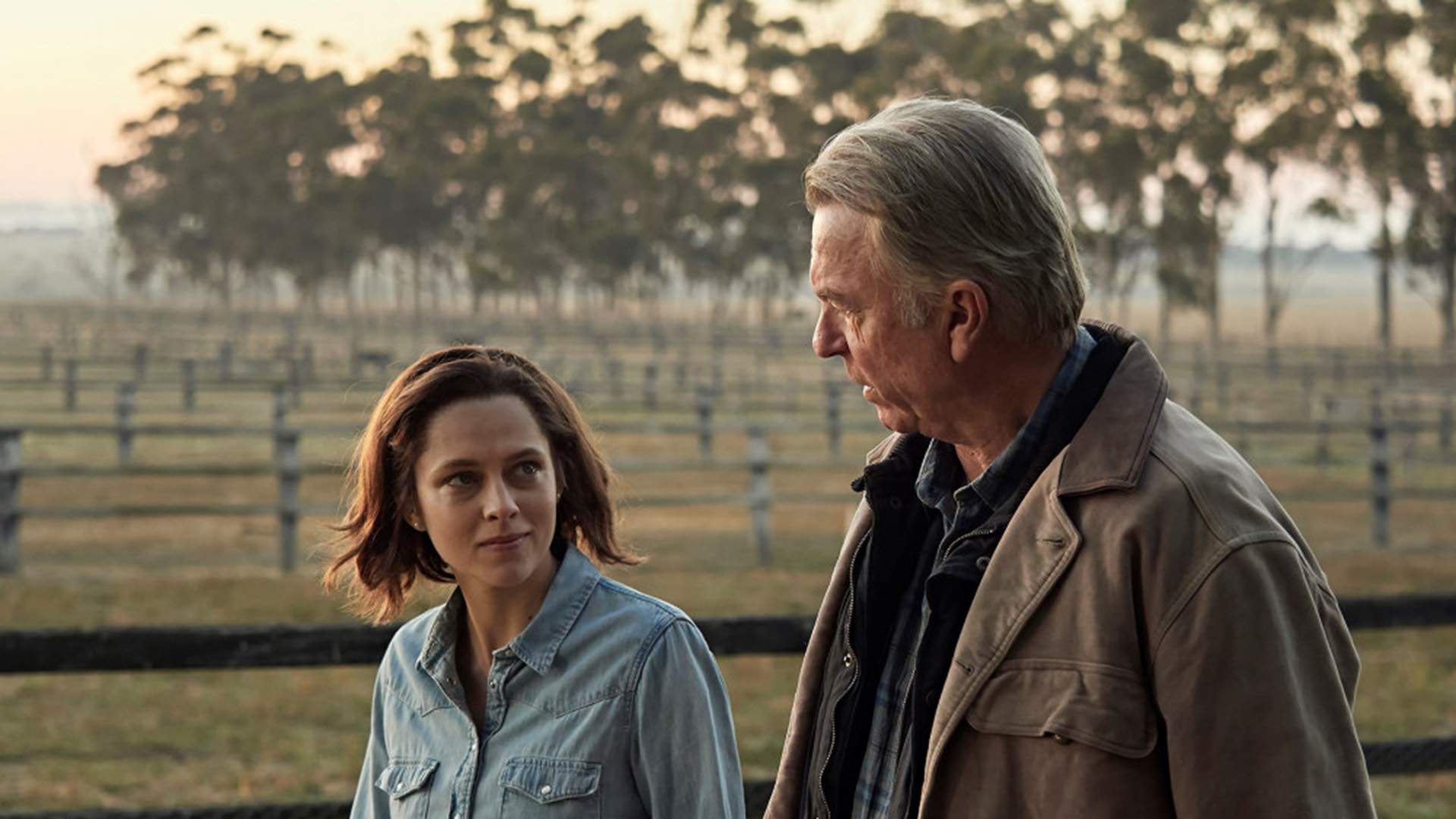 RIDE LIKE A GIRL
For her first feature as a director, Rachel Griffiths takes on a sport that the country has very mixed feelings about: horse racing. But while movies about galloping around tracks aren't that uncommon in Aussie film industry, Ride Like a Girl's focus is all there in its name. Starring Berlin Syndrome's Teresa Palmer, the movie tells the tale of Michelle Payne, the first female jockey to win the Melbourne Cup. With Sam Neill and Sullivan Stapleton also among the cast, Griffiths hasn't wasted any time bringing the story to the screen, given that Payne emerged victorious in the race that stops the nation in 2015.
Australian release date TBC.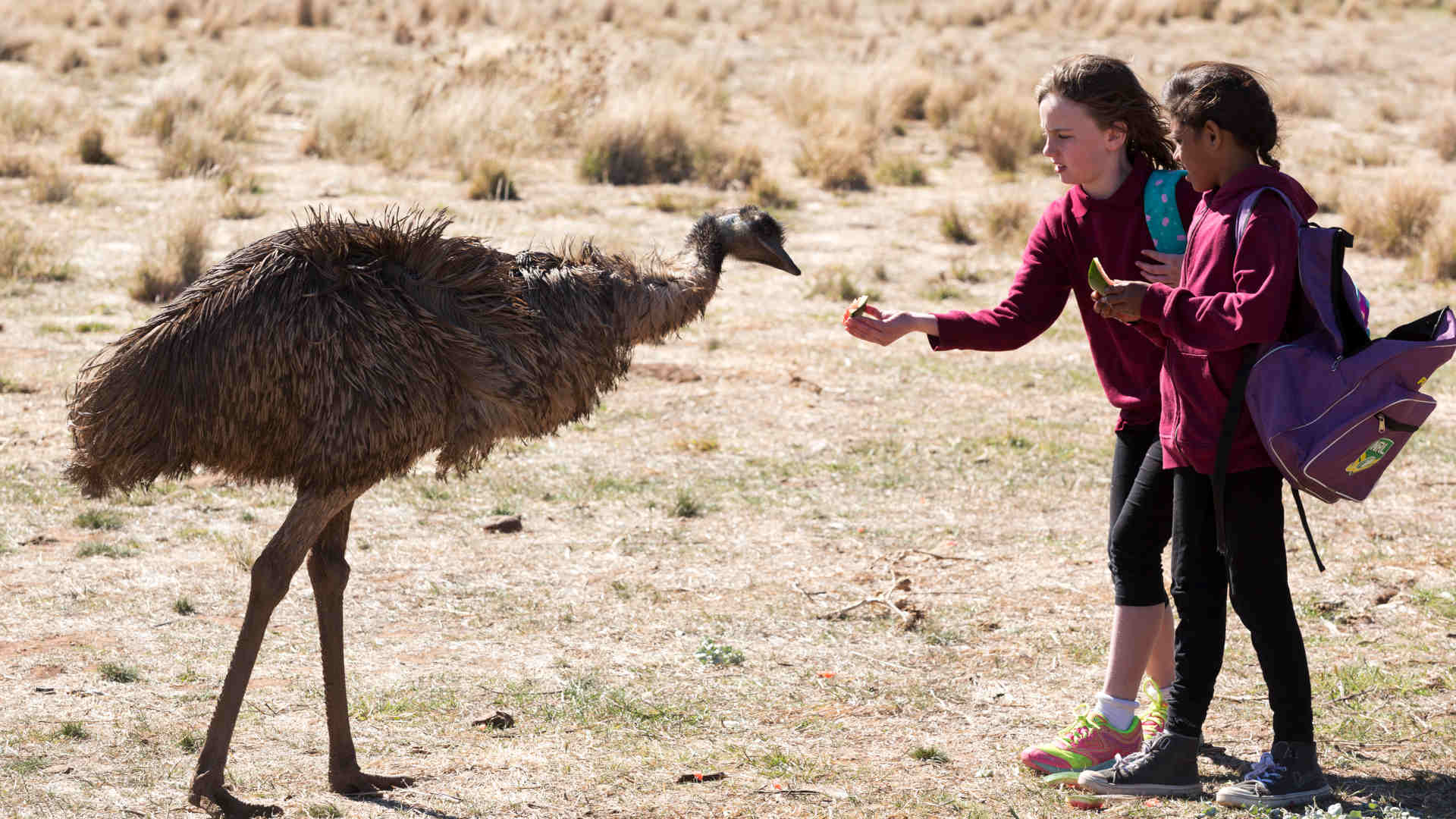 EMU RUNNER
A small film with a big heart, Emu Runner steps into the world of nine-year-old Gem Daniels (Rhae-Kye Waites), whose quiet but happy life is torn apart by tragedy. To both her father (Wayne Blair) and the local social worker's (Georgia Blizzard) dismay, the girl starts skipping school and wandering around town — and, as often as she can, spending time in the presence of a wild emu that's forever linked to memories of her mother. Lovingly canvassing the outback landscape, writer-director Imogen Thomas crafts an affectionate film about a child trying to find her place in the world. But the film makes a sharp statement too, interrogating the clash between white and Indigenous Australian cultures, as well as the stereotypes perpetuated by the former towards the later.
Australian release date TBC.
LOVELAND
With Mystery Road and Goldstone, Ivan Sen gave Australia two fantastic outback crime thrillers. With Loveland, however, he's plunging into vastly different territory. Shooting in Hong Kong and starring Hugo Weaving and Ryan Kwanten (and, we hope, Aaron Pedersen in there somewhere), Sen's new effort is a sci-fi romance set in a futuristic Chinese mega-city. The details are sparse from there, but given the writer/director/producer/editor/cinematographer/composer's track record — including a barely seen 2009 film about UFO hunting called Dreamland — there's plenty of cause for excitement.
Australian release date TBC.
THE TRUE HISTORY OF THE KELLY GANG
Two out of three is a fantastic hit rate for a filmmaker who has only been making features since 2011. And while the less said about Assassin's Creed, the better, here's hoping that Justin Kurzel's The True History of the Kelly Gang lines up alongside the simply stunning duo that is Snowtown and Macbeth. Working with Peter Carey's novel of the same name, the Aussie director has certainly assembled a stellar cast to help relay this bushranger tale. English talent George MacKay (11.22.63, Pride, For Those in Peril) plays infamous outlaw Ned Kelly, while he's joined by fellow Brits Charlie Hunnam and Nicholas Hoult, Leave No Trace's Thomasin McKenzie, and local standouts Claudia Karvan, Essie Davis and Russell Crowe.
Australian release date TBC.
DIRT MUSIC
Another year, another Tim Winton adaptation. After the success of Breath, 2019 sees fellow Miles Franklin Award-winner Dirt Music make its way to cinemas. Unsurprisingly, a small town and the sea both play a part, with the narrative exploring a woman's (Kelly Macdonald) strained relationship with a fisherman (David Wenham), as well as the stranger (Garrett Hedlund) that she starts an affair with. Gregor Jordan — aka the last Aussie director to take on Ned Kelly — sits in the director's chair, while Aaron Pedersen and Julia Stone (yes, that Julia Stone) also feature among the cast.
Australian release date TBC.
2040
What will the world look like in just over two decades time? Let That Sugar Film's Damon Gameau inform you. He ate unhealthily for his last documentary, and now he's pondering the future in a film that's part doco, part visual letter. While the actor-turned-filmmaker hasn't picked up psychic abilities from all of that sugar, he has enlisted experts in climate, economics, technology, civil society, agriculture and sustainability to help with 2040. As with his last effort, it's a movie not only focused on telling a tale and educating the public, but also on making a difference.
Australian release date TBC.
Concrete Playground Trips
Book unique getaways and adventures dreamed up by our editors