'Hacks' Is the Hilarious, Smart and Insightful HBO Comedy That's Your Next Easy Binge-Watch
Created by three of the talents behind 'Broad City', this stellar new series about a superstar Las Vegas comic and her twentysomething comedy writer is perceptive, very funny and immensely relatable.
It sounds like an obvious premise, and one that countless films and TV shows have already mined in the name of laughs. In Hacks, two vastly dissimilar people are pushed together, with the resulting conflict guiding the series. Ava Daniels (Hannah Einbinder, North Hollywood) and her new boss Deborah Vance (Jean Smart, Mare of Easttown) couldn't be more different in age, experience, tastes and opinions. The former is a 25-year-old who made the move to Hollywood, has been living out her dream as a comedy writer, but found her career plummeting after a tweet crashed and burned. The latter is a legendary stand-up who hasn't stopped hitting the stage for decades, is approaching the 2500th show of her long-running Las Vegas residency and is very set in her ways. They appear to share exactly one thing in common: a love for comedy. They're an odd couple thrust together by their mutual manager Jimmy (Paul W Downs, Broad City), neither wants to be working with the other, and — to the surprise of no one, including each other — they clash again and again.
There's no laugh track adding obvious chuckles to this HBO sitcom, though. In other hands, guffaws would've come on cue, only the most blatant beats would've been hit, and the performances would've been big and broad. It would've been a series that tried to fill every space in the room, as Deborah has spent years doing in her gigs, and it would've been happy to give its easiest viewers what it already knows they want. But that isn't Hacks' approach. Just like its title, its basic concept isn't indicative of the series that results. Created by three of the talents behind Broad City — writer Jen Statsky; writer/director Lucia Aniello; and Downs, who does double duty in front of and behind the lens — Hacks isn't solely interested in setting two seemingly mismatched characters against each other. This is a smart and insightful series about what genuinely happens when this duo spends more and more time together, what's sparked their generational conflict and what, despite their evident differences, they actually share beyond that love of making people laugh.
The straightforward clashes still bubble up, as Ava and Deborah's entire world views constantly niggle and jostle. Ava doesn't think twice about discussing everything from her sex life to her menstrual cycle with anyone she meets, and deems nothing too personal to bring up in conversation or make jokes out of — and she's certain that comedy is all the better for it, even if that perspective has cost her her dream job, made it impossible to get another gig in Los Angeles and brought her to Deborah's doorstep as a last resort. She's also sure that her new boss could improve her crowd-pleasing sets by taking her advice, but that isn't an idea that Deborah initially warms to. An ex-sitcom star who made the leap to stand-up back when the industry was even more unwelcoming to women than it is now, Deborah has worked tirelessly for her success, wealth and lavish mansion, and knows that Home Shopping Network appearances and attending the opening of fast food chains are as important as the residency she's being pushed out of. As a result, she's also fiercely protective of her current fame and status quo, and everything that goes with it.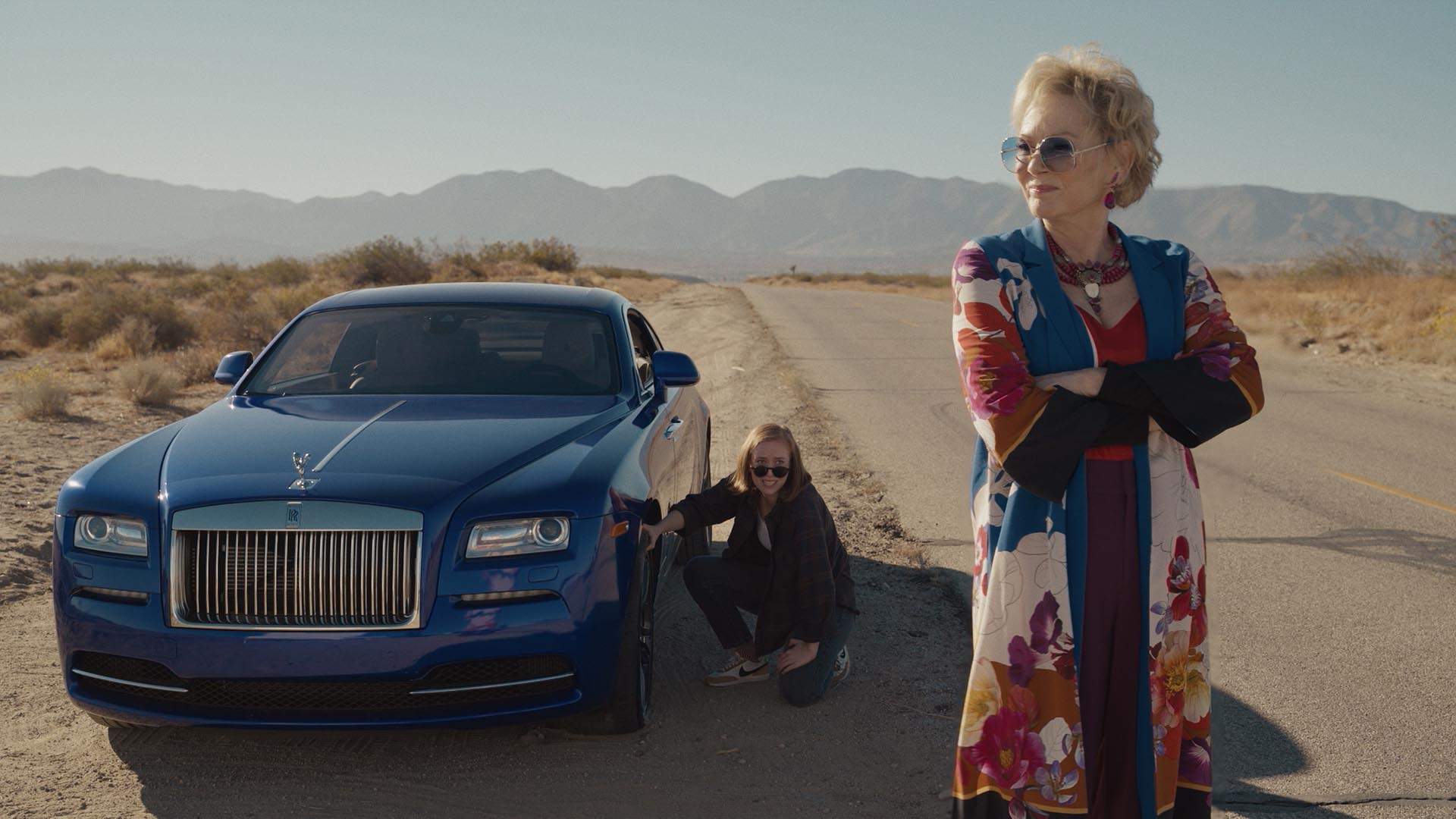 Other characters bob in and out of the pair's daily lives — Jimmy and his clueless assistant Kayla (Megan Stalter, The Megan Stalter Show), Deborah's daughter DJ (Kaitlin Olson, It's Always Sunny in Philadelphia), her Chief Operating Officer Marcus (Carl Clemons-Hopkins, The Chi) and casino owner Marty (Christopher McDonald, Ballers), mainly — but it's the push and pull between Ava and Deborah that's at Hacks' core. Through that dynamic, the show keeps probing what makes these women who they are, what they've faced and who they want to be moving forward, all while interrogating the reality of showbusiness without a trace of sugarcoating. Making a life out of being funny isn't easy for this pair, or for any woman in comedy, and nor is navigating everything that the entertainment industry constantly throws their way. Some of the sharpest observations about today's Hollywood landscape come in tiny but knowing moments, too; "what if first girl band during Salem witch trials but prestige drama?" an intoxicated Ava pitches, and that series definitely wouldn't look out of place on most streaming platforms' catalogues.
Hacks wouldn't be the show it is without two key inclusions: Smart and Einbinder. Deborah feels like a part that Smart could play in her sleep, but that isn't how the exceptional Fargo, Legion and Watchmen actor handles the character. Deborah has fought for everything in her life, and that determination comes through amid the Joan Rivers-style brassiness and flashiness of her favoured lifestyle. Smart's is a textured performance that's keeps diving deeper and, although almost everyone watching has never been a famous comic, it's a relatable portrayal as well. She ensures that all those desires and yearnings we all have — to succeed, be respected, be valued for our talents and truly be ourselves — sit at the heart of Deborah's every move, even when she's hardly sympathetic. The same proves true of Einbinder's work as Ava, too, as relevant to the character. Ava projects an over-chatty air of confidence and wades her way through the world unfiltered, but she's also awkward, prone to failing as much as succeeding, and is really just trying to weather life's chaos like the rest of us.
When the 2021 Emmy nominations were announced, Hacks collected 15 nods — including for Smart, Einbinder and Clemons-Hopkins for their on-screen work, and for Statsky, Aniello and Downs for their off-screen efforts. Plenty of great shows don't ever win shiny trophies or even get nominated, but every accolade thrown this series' way is thoroughly well-deserved. It's been picked up for a second season by HBO Max, just like the platform's other standout 2021 sitcom Starstruck. Australians had to bide their time for a local streaming platform to air both programs' first seasons but, when they've each arrived in easy-to-binge blocks, both have proven worth the wait. Watching Hacks is the best way to spend five hours on the couch right now, in fact, and its frank, funny and biting assessment of being a woman in entertainment is as always as canny as it is hilarious
Check out the trailer below:
Season one of Hacks is available to stream via Stan.
Concrete Playground Trips
Book unique getaways and adventures dreamed up by our editors