ARTS & ENTERTAINMENT
Melbourne's Arts Precinct Is Getting a New NGV Contemporary Art Gallery and an 18,000-Square-Metre Garden
The Victorian Government has committed $1.46 billion to the site's huge revamp as part of the 2020–21 budget.
A lot can happen in a couple of years — or, as 2020 has taught us, in less than 12 months. So if you've forgotten that Melbourne will soon be home to a big new contemporary art gallery and huge public garden around it, that's understandable, as the former was announced back in June 2018 and the latter in February 2019.
The Victorian Government would now like you to remember, however, as it has just committed a hefty chunk of funding to both projects, and to the revamp of Melbourne's Arts Precinct in general. In the 2020–21 Budget, as announced on Tuesday, November 24, $1.46 billion has been earmarked for quite the hefty transformation. And, when it's done, it'll see the city become home to Australia's largest gallery dedicated to contemporary art and design.
We've said it before, but it bears repeating: this is a pretty big deal. The new gallery — dubbed NGV Contemporary — will be part of the NGV, but it'll also be a standalone gallery. It'll be built around the corner on the site of the old Carlton & United Breweries building on Southbank Boulevard, and will feature both local and international contemporary art, design and fashion. The idea is to not only attract locals, of course, but tourists — and compete with other big art galleries interstate as well.
NGV Contemporary also plans to give everyone something to look at outside too, with the government set to launch a design competition for the new building. It'll be looking for an Australian architectural team, who'll be tasked with turning the site into a new landmark for Melbourne.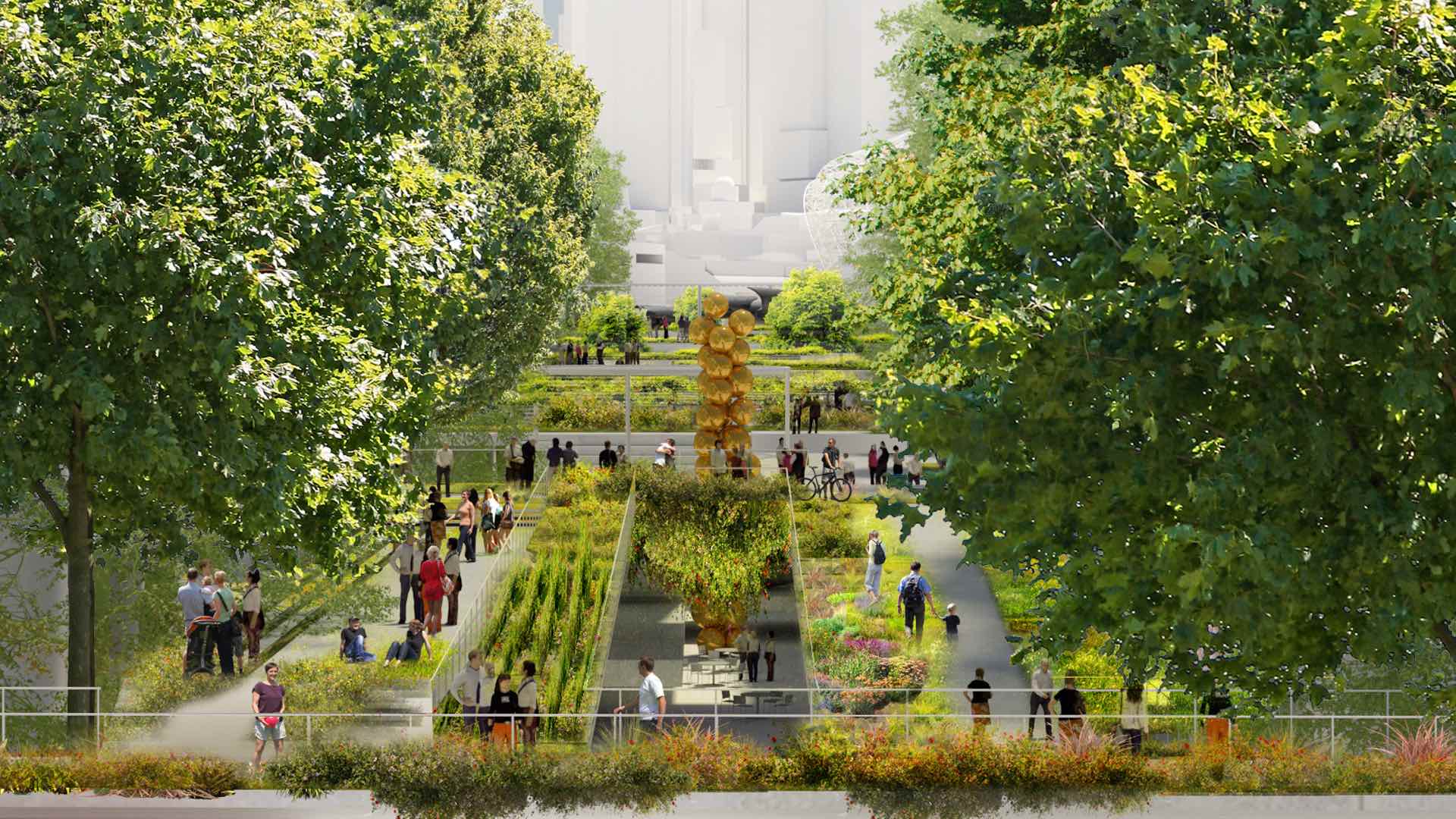 Around NGV Contemporary will sit 18,000 square metres of public space, all via a hefty and sprawling garden. The Victorian Government says it'll be the equivalent in size to the MCG — but focused on outdoor performances and public art, and featuring cafes and restaurants, rather than being dedicated to sports. It'll also link the new gallery to Arts Centre Melbourne and NGV International on St Kilda Road, to Southbank Boulevard and Sturt Street, and to the Yarra as well.
As previously announced, the project will include theatre upgrades as well — but its first phase is firmly about NGV Contemporary. Just when construction will begin, or when the gallery and garden will open, hasn't yet been revealed.
Announcing the new funding as part of the 2020–21 Budget, Premier Daniel Andrews calling the redevelopment and NGV Contemporary a "generational project that will bring people to our state and support jobs now and for decades to come. It's a game changer."
The big chunk of money is one of the initiatives designed to lure folks to Melbourne — after the state has also set aside cash to get Victorians to head to regional areas, including through a voucher scheme, to head to a new photography centre in Ballarat, and by creating new coastal walking tracks, campsites and a hot springs resort.
For more information about NGV Contemporary, keep an eye on the NGV website. For further details about the 2020–21 Victorian Budget, visit the government's dedicated website.
Published on November 24, 2020 by Sarah Ward