ARTS & ENTERTAINMENT
Seven Winter Gigs, Shows and Festivals That'll Help You Throw Off the Melbourne Chill
Suburb-wide festivals, screaming thrash metal and saucy pop culture burlesque — Melburnians, this is how you warm up your winter.
UPDATE Thursday, June 17: Melburnians will soon be free to travel around Victoria, with the 25-kilometre travel restrictions lifted at 11.59pm tonight, June 17. However, hospitality and live music venues are still operating under capacity restrictions. Check out the latest information on the Victorian Department of Health and Human Services website. You can also find more figures and graphs on its Victorian coronavirus data page.

Things usually get a bit quiet in winter, especially when it starts with a two-week lockdown. Thankfully, now that Melbourne is emerging from its stay-at-home restrictions, the city's music calendar is starting to heat up. 
On the bill: up-and-comers, screaming thrash metal and animatronics-meets-music combos, with everything from niche geek interests to mainstream names also getting their time in the sun. 
So, now that life is beginning to return to normal, it's time to spend this winter pricking up your ears and hearing the best that Melbourne's music scene has to offer.

CHECK OUT A HEAP OF LOCAL UP-AND-COMERS
Cancel your plans for Sunday, June 20, because you're spending an afternoon supporting local musicians. Originally set to take place over three days but adapting and rescheduling following Melbourne's lockdown, Ballroom Blitz will see Cool Sounds, Snowy Band, Martin Frawley and Emily Ulman play the new Brunswick Ballroom.
Formerly the Spotted Mallard, the site has reopened all shiny and fresh for 2021. Come check out these fresh digs and see newish and emerging acts who were robbed by the pandemic of their chance to tour in 2020. The Sunday session starts at 3pm — and will treat you to some of the city's best up-and-comers.

WATCH MUSIC, ANIMATRONICS AND DIGITAL ART COMBINE
Robot Song blends music, animatronics and digital art performance, all while focusing on writer/director Jolyon James' experience as a parent of a neurodiverse child. James' performance explores how love and learning can overcome isolation and barriers between communication, how we navigate and celebrate our love for those who are different, and the unique and wonderful joys this experience of the world can bring.
Family-friendly and a tight 65-minutes in length, Robot Song performances run in Chapel Off Chapel from Monday, July 26–Thursday, July 29, including a relaxed performance for neurodiverse audience members on the final date.

HEAD TO A SUBURB-WIDE LIVE MUSIC FESTIVAL
It's all going down in the west this winter. West Set is an 11-day live music festival in Footscray, running from Thursday, August 19–Sunday, August 29. The fest has had to adjust to the times this year — it was originally set to run in June, but postponed for obvious reasons — but here's hoping that the lineup will still boast more than 60 acts at 14 different venues.
Either way, this event always reflects the diversity of this special suburb, including in its headliners, indie acts and DJ sets. Expect everything from jazz, grunge, folk, post-punk to alt-country and traditional African drumming — and to be reminded why you love Footscray. Also, it's a festival made for walking, with the venues packed so close to each other, you can gig-hop on foot all night.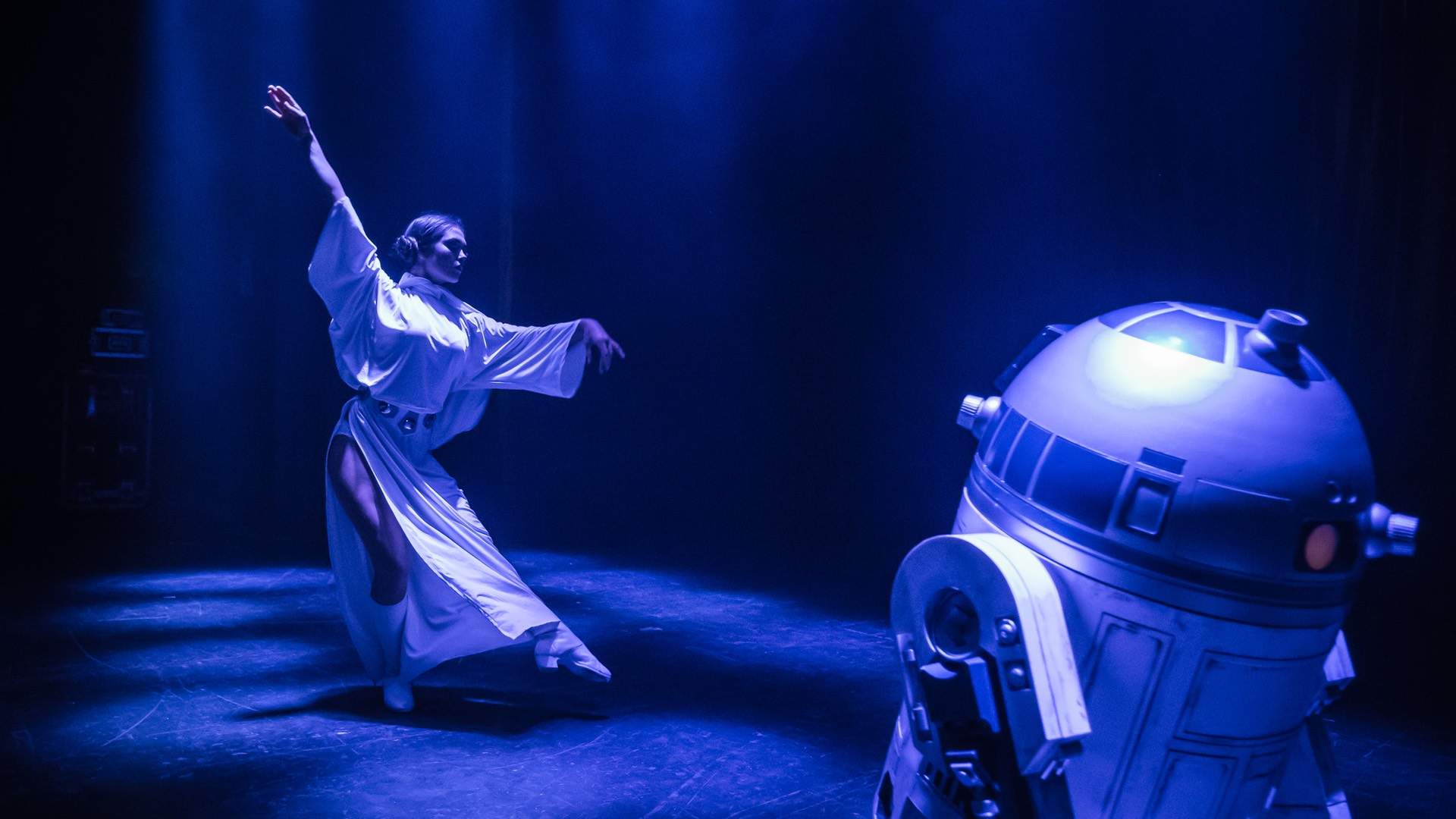 TAKE YOUR PICK OF FAN FAVOURITES
It's the season of guilty pleasures and fan favourites at St Kilda's Palais Theatre. The venue's winter calendar includes a series of orchestrated 70s rock — hear David Bowie and Fleetwood Mac like you've never heard them before — as well as tribute acts that are a cut above the Sunday afternoon pub covers you secretly like. Also, Jimmy Barnes, the working class man himself, is taking the stage on Thursday, July 22 and Friday, July 23.
Also hitting the venue: the long-running Empire Strips Back Star Wars burlesque show, which is enjoying its tenth-anniversary tour. An evening of sexy stormtroopers are exactly what you need while you're waiting for the next season of The Mandalorian to drop.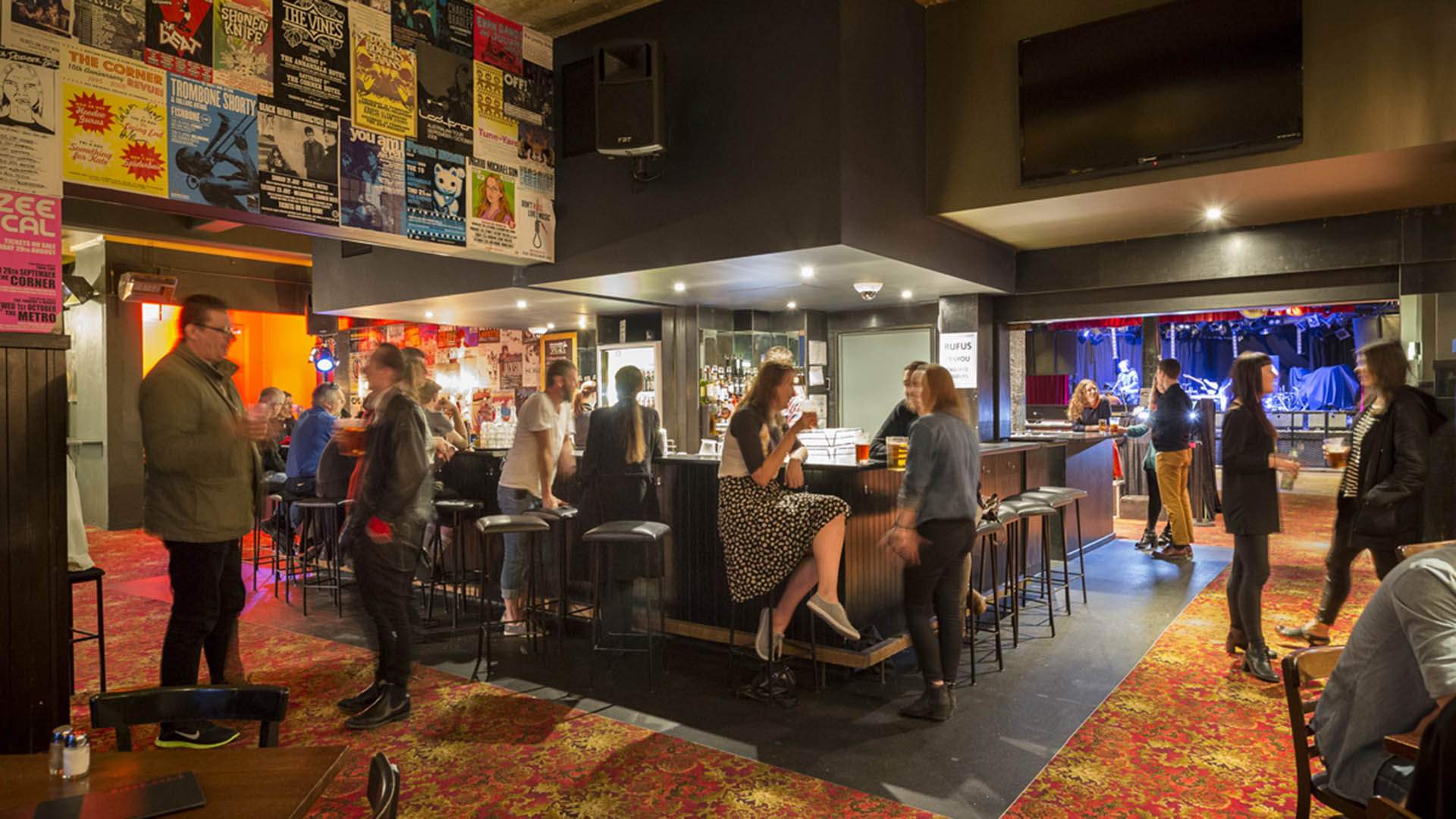 SEE A LOCAL PUNK-ROCK STANDOUT AT A BELOVED PUB
Don't freak out but, as of the time of publication, there are still tickets for Private Function's Thursday, July 1 show at Richmond's Corner Hotel. Shows are usually sold out damn fast for this punk-rock crew. You probably picked up their 2020 album Whose Line Is It Anyway, but this is a band that lives for live shows.
Been craving energy and charisma after a year of lockdowns? This is where you'll find it. The lads are back touring Australia, so catch 'em while you can. Stop in for some gastro pub snacks and big feeds (with Corner Hotel's own hot sauce) to get your stamina up before you hit the bigger-on-the-inside, 800-capacity band room.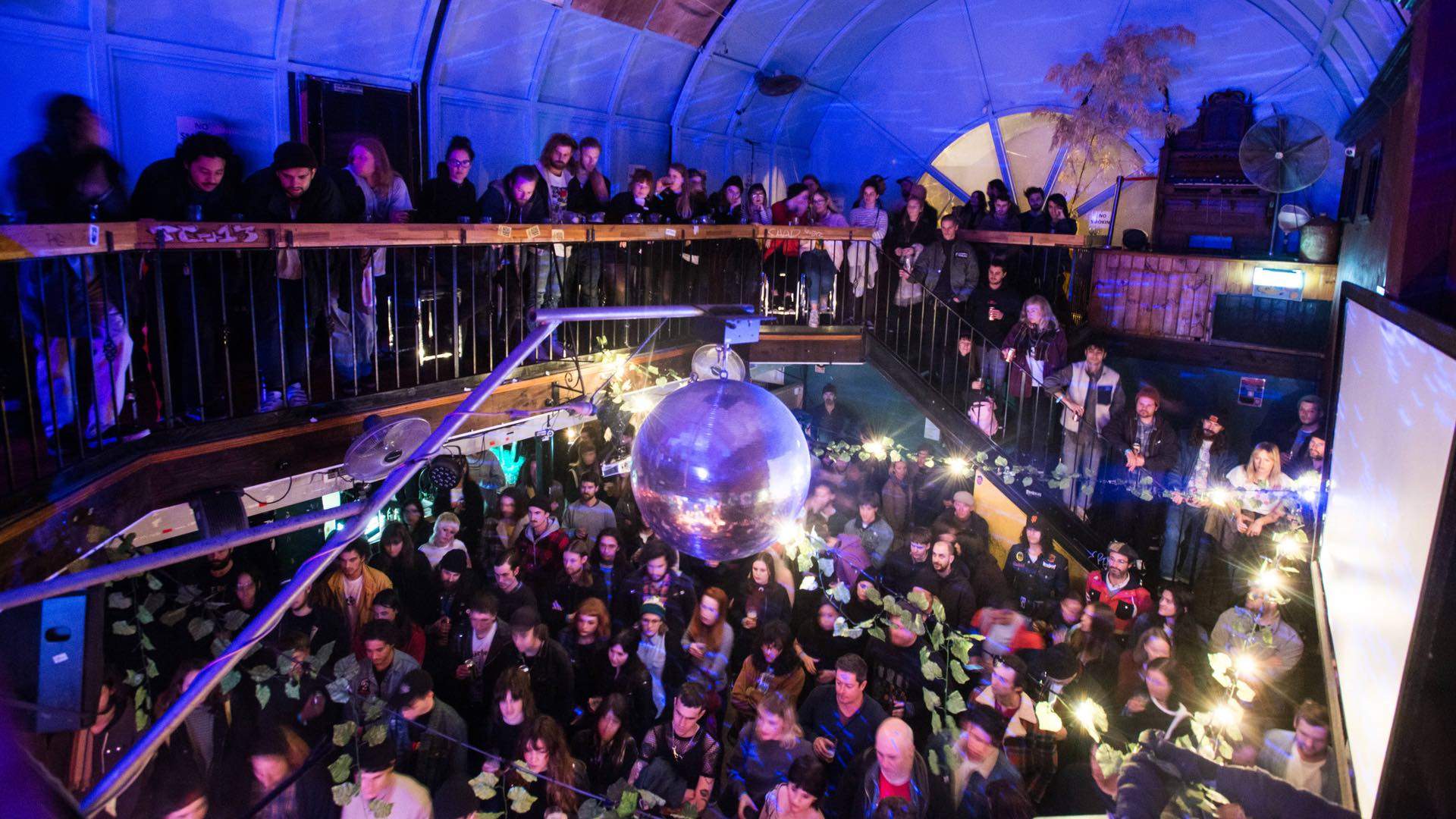 SCREAM YOUR HEART OUT TO THRASH DEATH METAL
From the outside, The Gasometer in Collingwood is a cosy old-school pub with fireplaces, tap froths and hearty fare. But just behind that convivial front bar is a massive two-storey gig space that's a local favourite for live music. On Saturday, June 26, the Gaso will play host to something a bit heavier, darker and more thrash-tastic than usual. Frankston's own purveyors of thrash metal, Womb to Tomb, will bring the sound and the fury to the stage for a night of moshing, flailing and distortion pedals.
They'll be supported by Carcinoid (crushing death/doom metal), Pissrash (sludge metal) and FishLizard ("the unholy amalgamation of thrash, doom and grindcore"). All three are local acts, and this'll be a wholesome, feel-good night of thrash worth screaming your heart out to.

SOOTHE THE WINTER BLUES WITH COUNTRY AND WESTERN TUNES
Lulie Tavern in Abbotsford is keeping you warm the southern way this winter — that is, with country music and good, hard bourbon. You'll find the venue's Heartache Tonight country and western nights on the calendar every second Thursday, running right through until spring hits.
On June 24, The Canyon Callers come callin' with their particular brand of western swing. Then, on July 8, the gentle Georgia State Line take the stage. After that, it's anyone's guess, gunslingers — but, whoever is on the lineup, you can pair these moody cowboy tunes with quality American eats. The food comes courtesy of Kelso's, home of those infamously Instagrammable sandwiches. It's serving up burgers and fries beneath the neon bar signs late into the night, so you can settle in for a good one, pardner.

Top image: Josh Groom.
Published on June 15, 2021 by Stephanie Monteith