Howler
A converted warehouse with two bars, two performance spaces and spicy hawker food.
Walking into Howler feels like stumbling walking into the urban backwoods or a giant industrial bird coop. Huge sculpted steel trees loom over lush ferns spilling out of floating planters. The open-roofed beer garden is fitted out with custom-hewn furniture, and padded booths glow with softly lit candles. Listen closely, and you may hear the wild mating call of Brunswick natives, or perhaps even the eerie 'baa' of sheep once shorn in this former wool store warehouse.
Owned by Brendan Brogan and Luke Delaney — the dudes behind Workshop and The Black Cat — and dreamed up in conjunction with Chris Stanley from Splinter Society Architecture, Howler houses two performance spaces, hanging bike racks and an indoor/outdoor DJ booth.  Undoubtedly, these guys have big plans for the latest addition to their uninhibitedly hip family. Starting from July, the smaller performance space will host art exhibitions and screenings, while the larger performance space will be used for gigs and live entertainment. Attending a spectacular show with illuminated cubes and 3D crates hanging overhead? Try to think about it without smiling too much.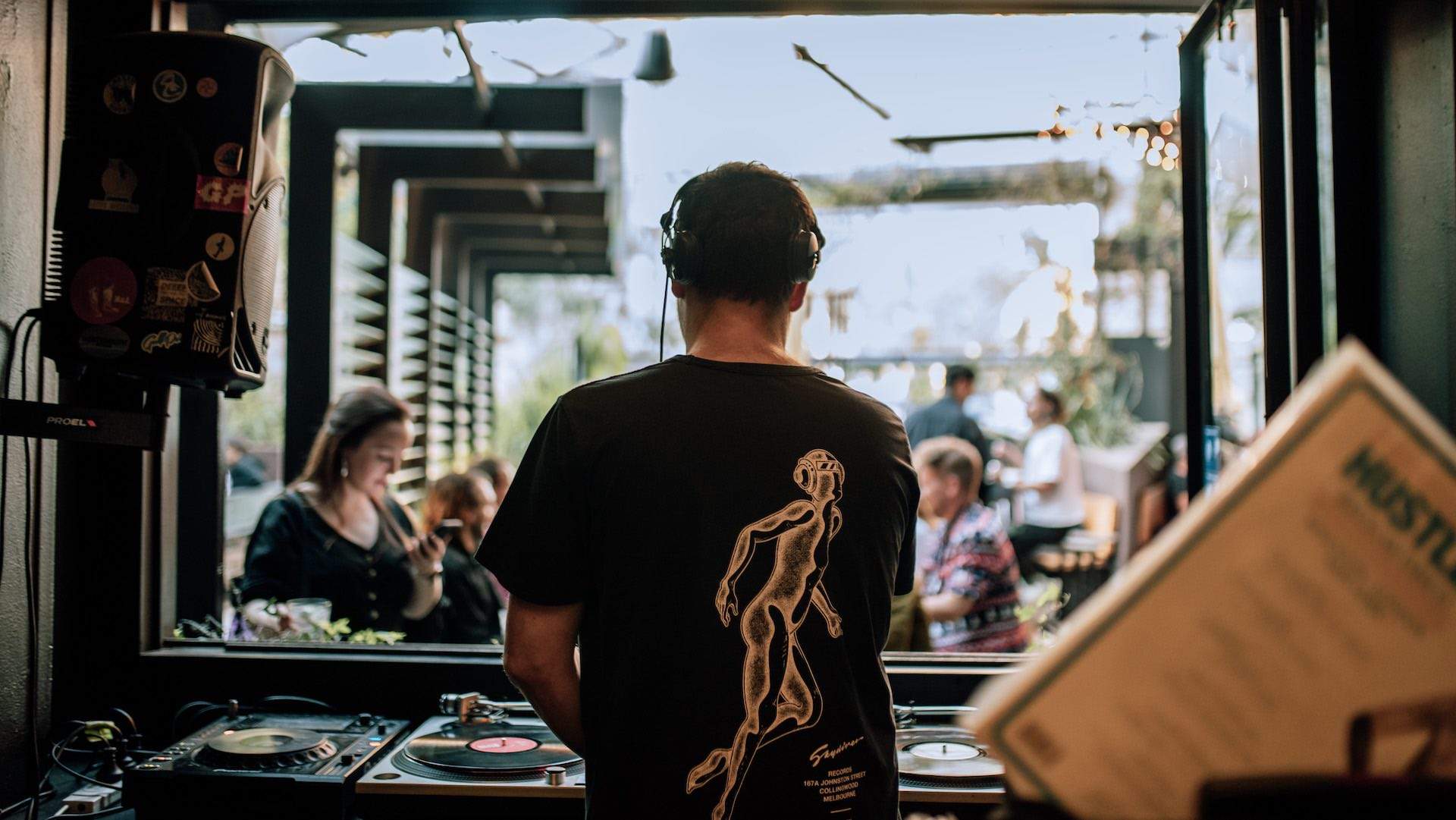 Both bar and waitstaff speak knowledgeably about the menu, which is short but interesting. Think Asian-style street hawker food, with an emphasis on juicy flavours and unusual combinations. Chow down a bao pillow full of happiness (choose between pulled pork, peking duck, lime-cured kingfish and silken tofu; $8) or dive into a bamboo basket of steamed dumplings (tofu, chicken, prawn or pork; $8). The kangaroo spring rolls are a particular standout, positively stuffed with lean meat and wattle seed, and you also have the choice of a few fresh, vego Asian salads (all $8). Waiters provide neat trays of condiments and chopsticks before the food arrives, and, of course, everything on the menu finds its perfect partner on the impressive drinks list.
Beer takes centre stage on this list, with Japanese classic ale Hitachino Nest available on tap. Local hand-crafted brews from Kooinda stake their claim in the fridge alongside beside American big-boys Brooklyn Brewery. James Squires' Apple Orchard Crush is on tap for cider enthusiasts and cocktails range from classic and fruity to peppery and complex. The Wildfire from the Cocktail Jugs list packs serious heat: spicy and sweet, restorative and deep, with a red chilli pepper poking from the jugs lip ($26).
Howler is presently one of those joints that is starting to work its magic, but what its next hat trick will be remains anyone's guess. The overriding sense is of suspense, as punters speculate on what the bespoke bar — with its huge heated beer garden and elaborate design — will add to Melbourne's lively arts scene. One thing's for sure: it will be heaven in summer with all those verdant plants and sprouting seedlings. Go now with all your feathered friends and be one of the first to lay your bets.
Images: Sean Fennessy