Ladro
A touch of Italy with a Melbourne sensibility.
Pizza. It's delicious. It also has a huge spectrum of quality and authenticity. But Ladro, in both Fitzroy and Prahran, do it well. Really well. With a sleek interior, a wood fired oven or two and an Italian Nonna, Zia, making pasta by hand in the kitchen, pizza isn't all they do well. Owned and run by business and life partners Sean Kierce and Ingrid Langtry, passion is in abundance — just like the food they create.
Start with the San Daniele prosciutto served with rock melon jam and fig vincotto and Sardinian flat bread ($12.50) or the char grilled octopus with shallots, parsley, chilli and garlic with apple and muscovado jam ($17.50).
The pizza menu is your next port of call. The Badabing with tomato, provolone, pork sausage, oregano, chilli and basil ($20.50) has been a favourite for as long as Ladro have been serving it. Another well-loved option is Scout's Pizza (affectionately named after one of Sean and Ingrid's children), which consists of tomato, taleggio, caramelised onion, basil, dressed rocket and parmigiano ($21.50). If seafood is your thing try the Gamberi Piselli of tomato, lemon garlic prawns, peas, chilli and basil ($21).
Now let's talk about the pasta. Each day Zia, the Italian pasta maker, rolls fresh pasta for both venues. It's a labour of love and the proof really is in the pudding — or the tagliatelle. The tortellini filled with blue swimmer crab and served with cherry tomatoes and basil ($25) is light and delicate, while the Venetian-style duck ragu ($25) is tender and rich. Mains see rotating fish and meat specials come fresh from the wood fired oven, and all are cooked with as much love and skill as the rest of the menu.
To round off your eatables, the tiramisu ($12.50) served in a little jar is a must, while the Bomboloni — Italian Doughnuts served with hazelnut ice cream and rooftop honey ($14) — are decedent and addictive.
Australia and Italy dominate the drinks list. Start with a Negroni ($18) or perhaps a glass of the NV Desiderio Jeio Prosecco from Veneto ($11.50 glass). Wine drinkers can sip local drops such as the 2011 80/20 Sangiovese Shiraz ($10 glass) or 2010 YarraLoch Arneis ($11 glass), while beer drinkers can wet the whistle with a Peroni Red from Rome ($16) or a Mountain Goat Hightail Ale from right here in Richmond ($8.50).
Ladro has a touch of Italy with a Melbourne sensibility and a commitment to quality. No complaints here.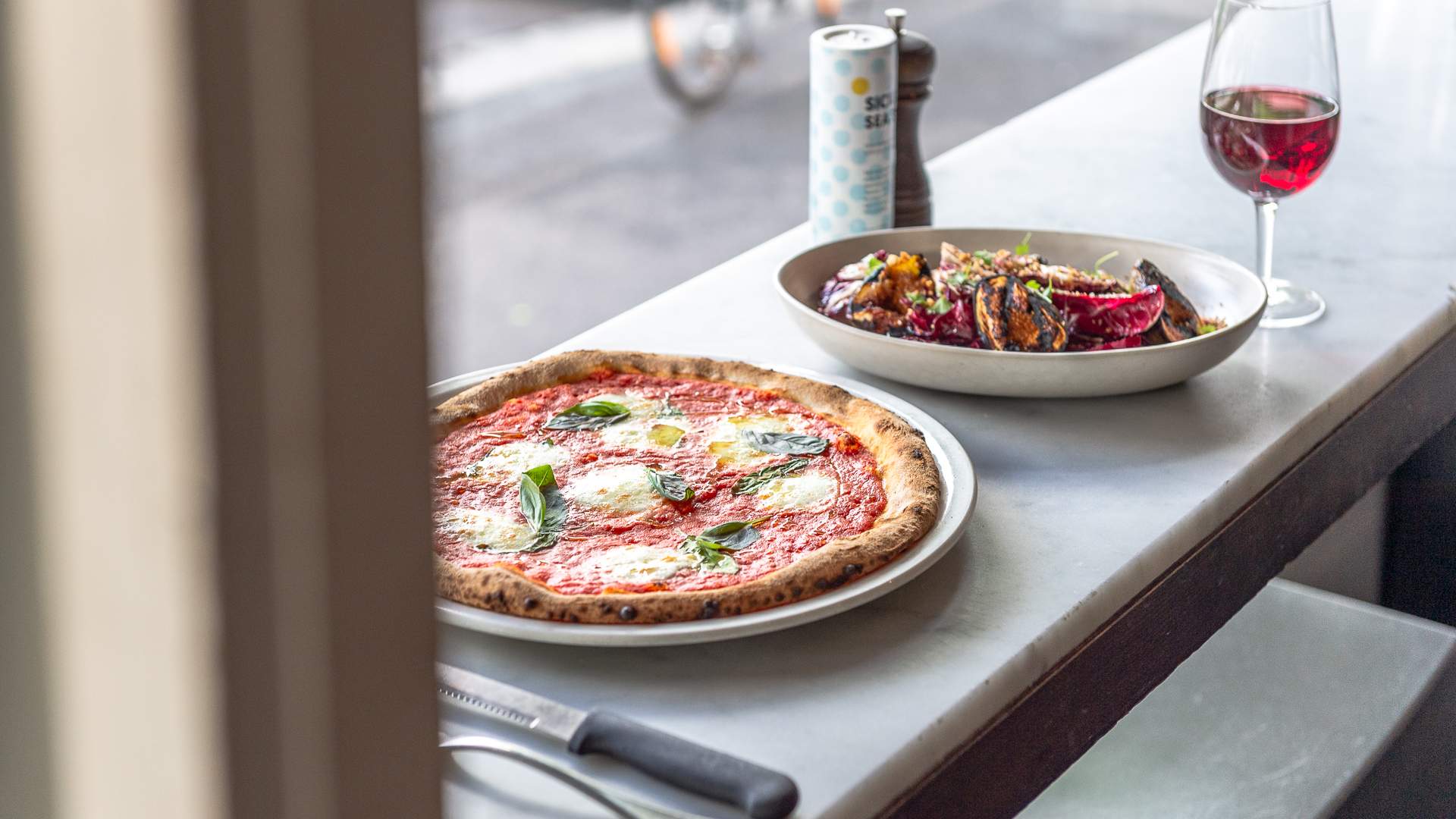 Images: Tracey Ah-kee