FOOD & DRINK
Mr West Bar & Bottleshop
A two-storey bar and bottleshop in the heart of Footscray.
What happens when a bunch of affable booze reps turn their hands to opening a bar? You get Mr West — a bottleshop and bar in Footscray that offers punters flagons of rosé and more beers than your Pa could squirrel away for winter.
The downstairs bottleshop is open every day. We repeat: every dang day. And you can sit in amongst the dark woody hues and enjoy a brew with your new favourite keeps. There are shelves of beers — sours, stouts, IPAs, you name it — and the current staff favourite doesn't disappoint. The Green Beacon Wayfarer is a moreish American wheat sort ($5.50 plus corkage) which you can choose to sip-in.
The bar is the kind of place you head to for an after-work drink, take your dog to on weekends (to the upstairs pup-friendly area) or rock up to solo and sit amongst the locals. Time your visit right, and you'll be met with the soft scent of sugar syrup floating down the stairs. The lads intermingle their prep necessities with experimental excites. We've landed right on the money with our visit and are privy to a measure of their rye bourbon, barrelled-aged Long Island Iced Tea. It distinctly resembles 90s cola-bottle candy, with its hazy white and burgundy-coloured layering.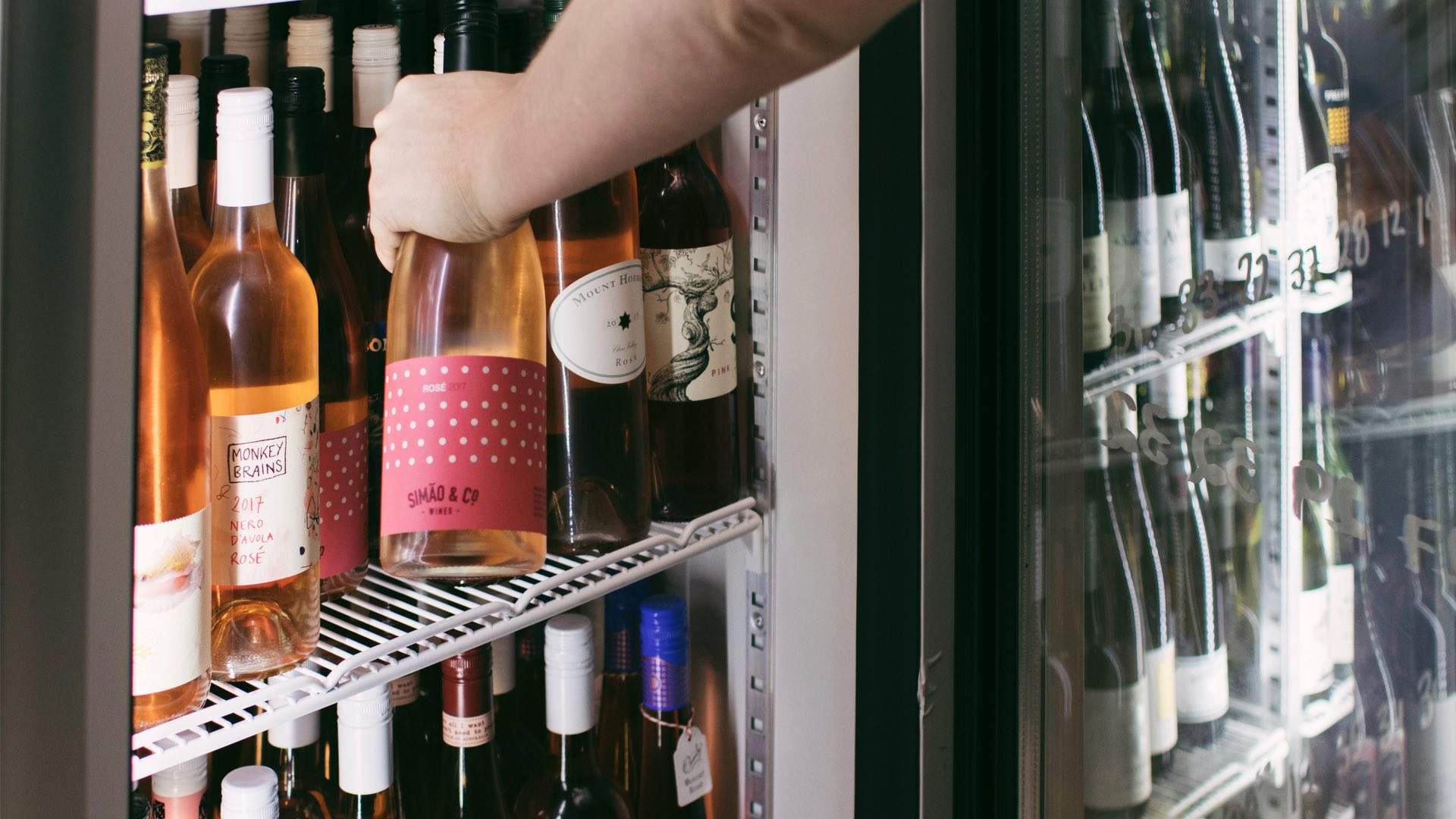 Snacks are limited — charcuterie boards, moreish pork crackling — but it's the 24 taps of beer that have been drawing the crowds. Admittedly, the beers are impressive — like the local Custard Apple by Sailors Grave ($7), which is a soft pillow to any hangover. For us, however, it's the mezcals that really sing. Hand-selected from locals in Mexico and gifts from friends who sacrifice their duty-free limits, the offerings are rare and unique.
Unlike tequila, which must be made from blue agave, the agave in mezcal has the leisure of being grown anywhere across nine regions, with 48 varietals available. This means there's a broadness in taste to the smoky delights. The bar's "Beginner's Guide" to getting to know your mezcals is nothing too complex. Commence with the San Baltazar's Alipus ($13) and slowly drink more from there.
Food & Drink

Saturday, November 6 - Sunday, January 30

Port Melbourne Dog Beach

Food & Drink

Friday, November 19 - Thursday, March 31

QV Melbourne

Food & Drink

Friday, November 5 - Sunday, May 29

Crown Riverwalk